Throw blankets are great for staying cozy and adding a cute decorative touch.
But what's the best way to position throws on a couch? Honestly, there are many!
You can drape a blanket over the side of your couch, style it under pillows, or fold it lengthwise into thirds, draping it over the back of your couch.
If you have a sectional, you have even more options for draping your throw.
A popular way to drape a throw over a corner couch is by folding it over the chaise (see example #2).
Regarding styling throw blankets, pictures are more powerful than words!
So, let's look at some great ideas for styling a throw blanket on your sofa.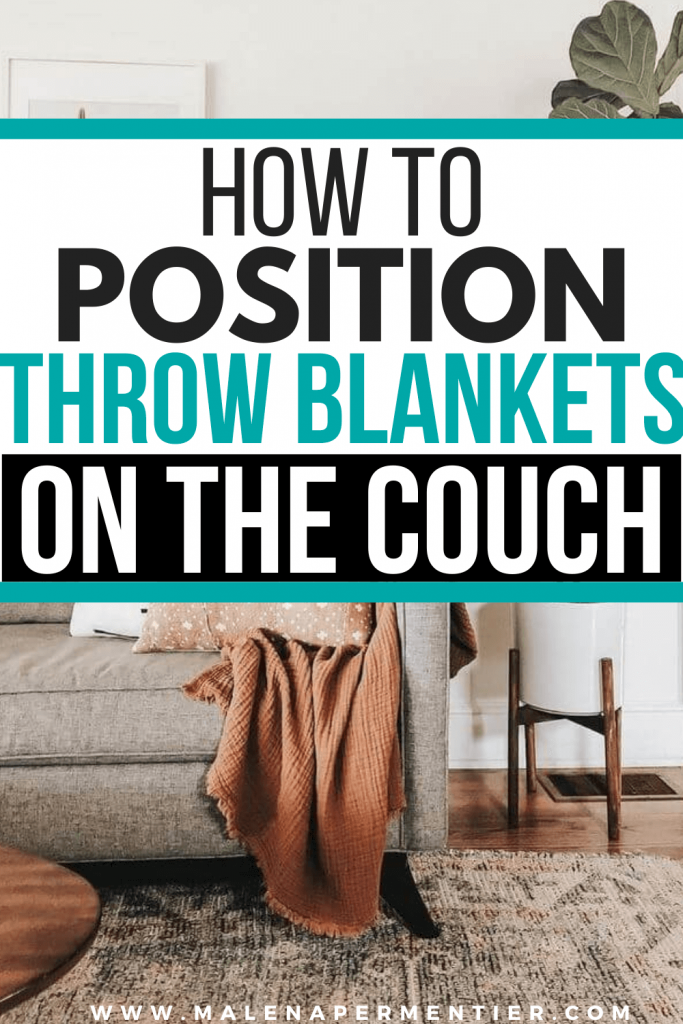 Most versatile sofa throw:

How to drape a throw blanket over the couch
1. Place throw under two pillows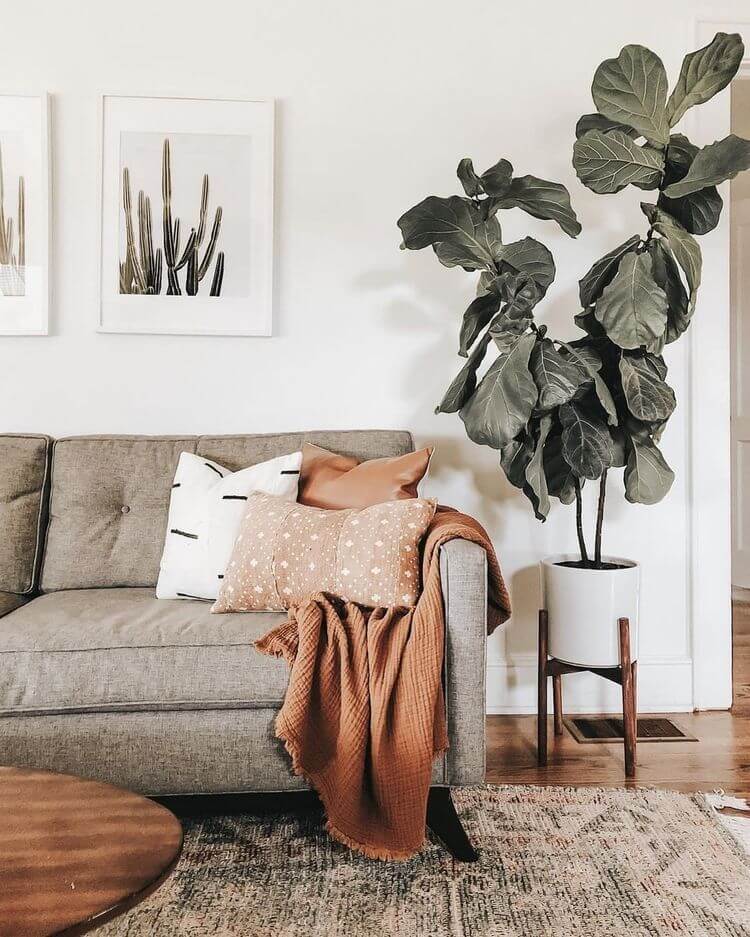 Positioning a throw under throw pillows is cute and practical. If you have a leather couch, this will help keep your throw in place.
Color coordinate your throw blanket with the style of your decorative pillows for a styled and polished feel.
Get a camel waffle blanket:

2. Throw blanket on sectional sofa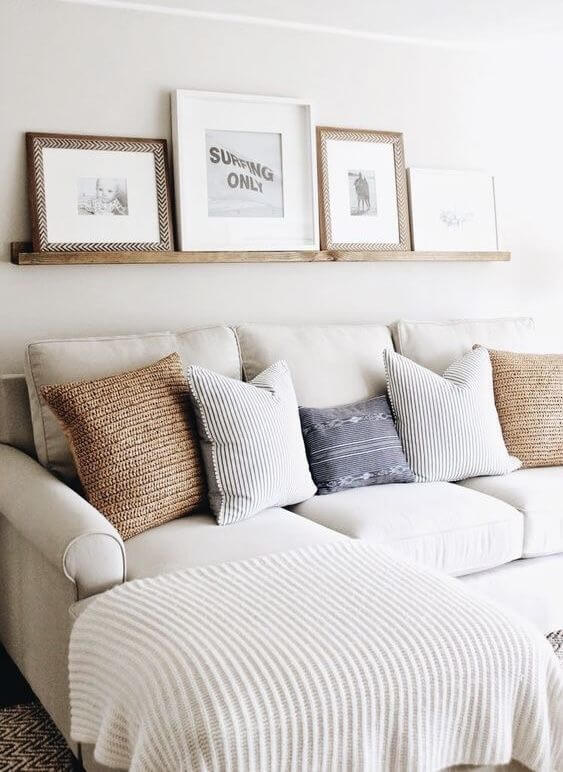 If you have a sectional sofa, a simple and pretty way to drape your throw is on the long part of your couch.
If your throw is oversized, fold it into two parts.
Go for a blanket texture that elevates the overall styling of your sofa for the coolest look.
A rich rib texture looks luxurious.
3. Chunky decorative throw blanket on the couch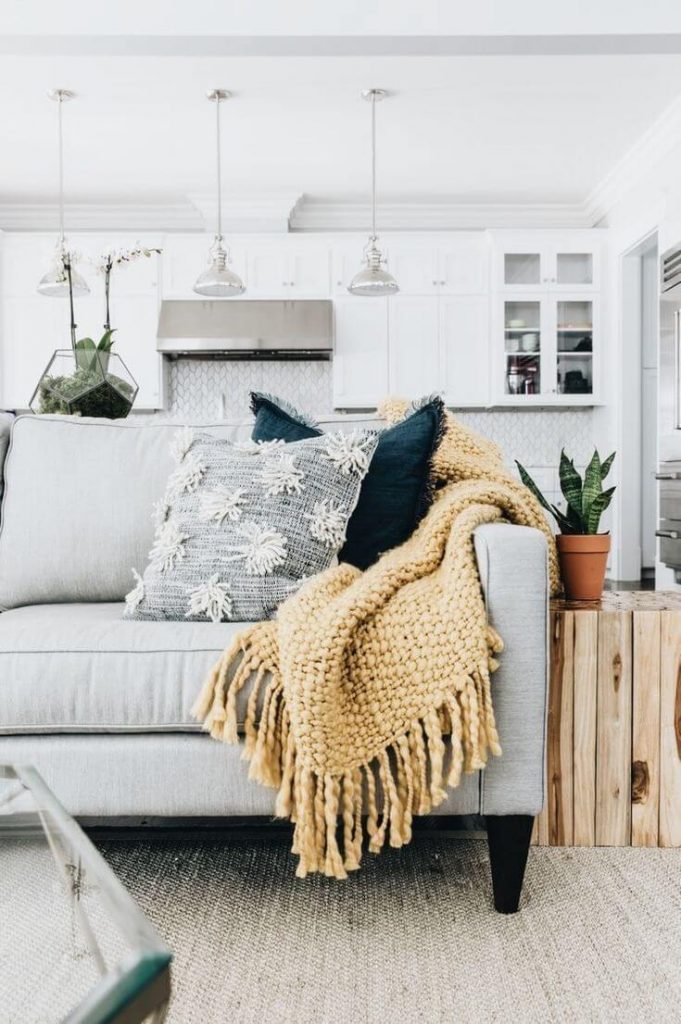 Even chunky throws are easy to style on your couch.
Combine rich textures like a knitted throw blanket with bohemian pillows in earthy colors.
Subtly twist your throw for casual styling—no need to neatly fold your throws if you're going for a shabby chic look.
4. Drape a throw over the side of your couch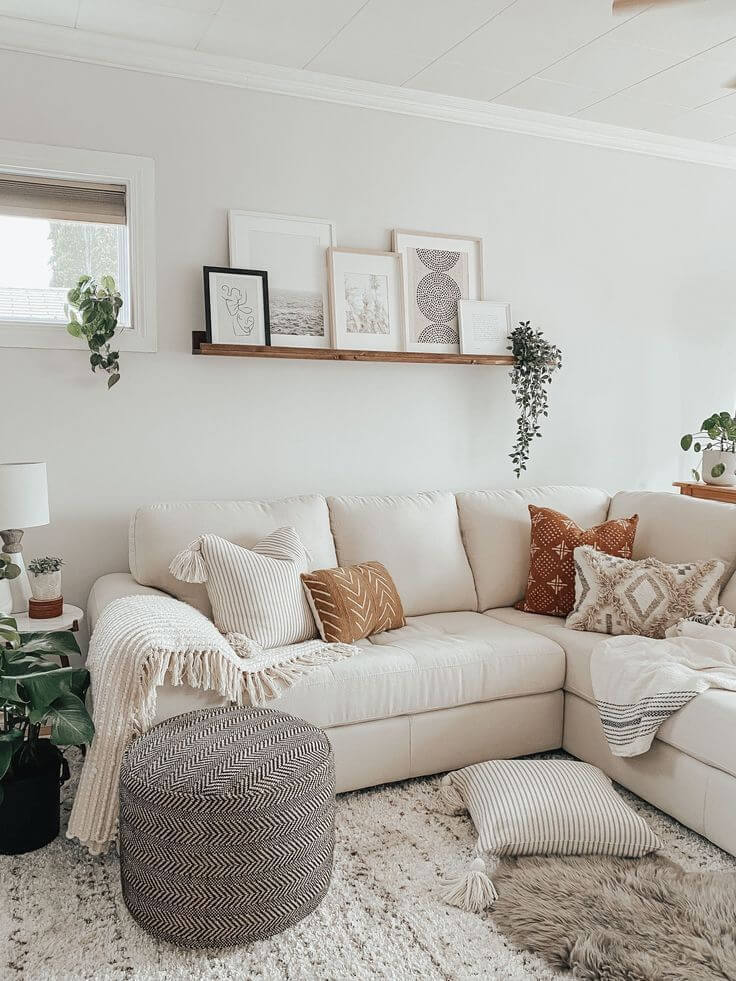 Fold your throw in two, lengthwise, and drape it over the side of your couch.
Part of it will hang on the side and part on the seating area.
This works beautifully with or without throw pillows.
Best throw blankets for the couch
5. Place throw over the seating part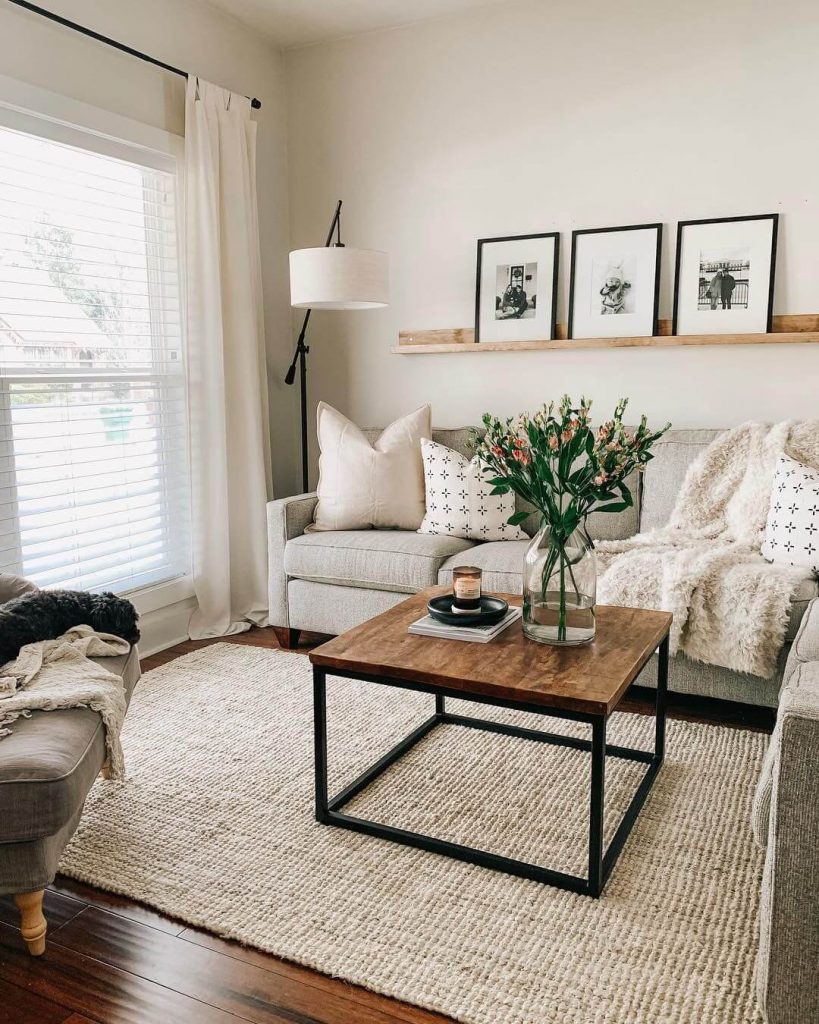 Position your throw over the back of your couch onto the seating.
This works exceptionally well if you have a throw in a fluffy or knitted style.
Throws are great decorative items (besides being amazing to cozy up under), so keep that in mind when looking for a suitable throw.
If your sofa is made from a smooth fabric, go for a knitted blanket throw or an exciting material.
If your couch is already quite a statement itself, for example, a boucle couch, go for a smooth throw.
6. Arrange two blankets on your couch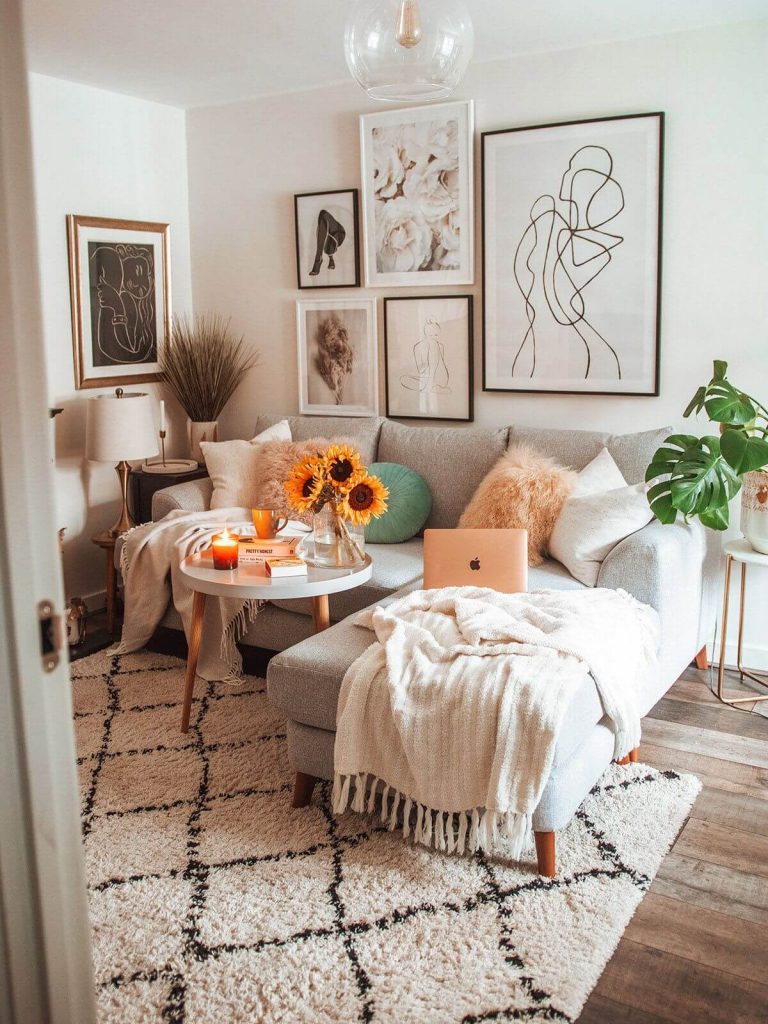 There is no such thing as too many throw blankets!! I'm kidding… there is!
You still want to see the surface of your couch.
If you have a corner couch, consider draping one throw over the chaise and one on the opposite side of the sofa.
7. Use a faux sheep fur as a couch throw blanket
Faux sheep furs are great to use as throws on your couch.
I had my Ikea sheep fur on a chair in a previous apartment.
The rich and cozy texture of the fur looks incredibly cozy in modern or bohemian living rooms.
Put the throw on the chaise, slightly draped from the couch.
Similar sheep fur throw:

8. Decorative chunky woven throw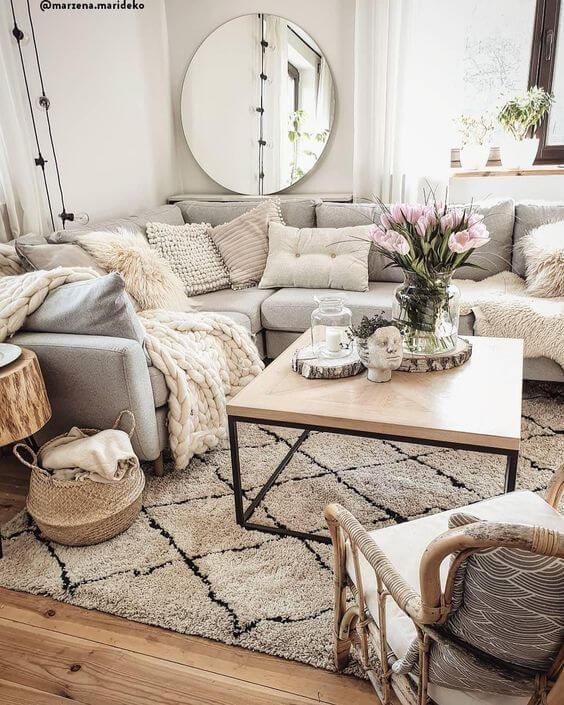 Chunky throws are the best if you want to make a statement.
They look beautiful in a neutral living room with cremes, grays, and wood.
An advantage of chunky throw blankets is that it's straightforward to style them over your couch.
No folding or complex positioning is needed.
The fabric is thick enough to stay in place when draping it over the sofa.
Chunky knit blanket

This post showed you how to position throws on a couch.
You may also like: