I started this blog in November 2020; now it's my full-time job! It wasn't easy, but so worth it. Below, I'm sharing all my favorite blogging resources.
I hope these will help you on your way to creating a super successful blog. If you have any questions, you can always email me at contact@malenapermentier.com
You can read my in-depth how to start a successful blog guide here. It covers everything you need to know about starting a successful blog!
But now, let's get into my favorite resources.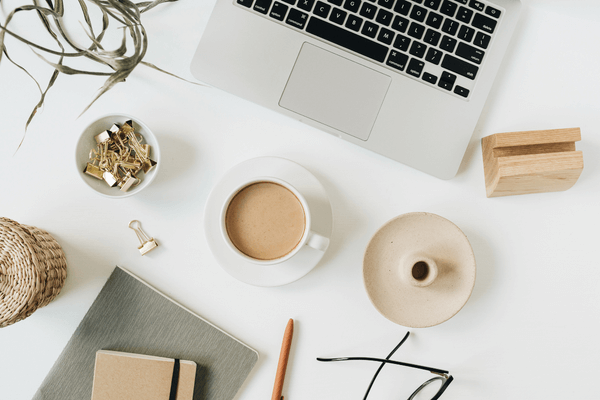 Blogging essentials
WordPress
This is the most versatile platform for bloggers.
Every reputable hosting company will easily let you download the WordPress platform onto your hosting package.
I have a super in-depth guide on how to do this exactly here.
Webhosting
You can get web hosting at Bluehost for $2.95 a month. This is cheap, and the Bluehost platform is super easy to navigate for beginners.
When you start a blog, it's essential to do it on a self-hosted domain. Meaning that your blog URL doesn't look like this: myblogname.wix.com or myblogname.wordpress.com.
This will help the google and Pinterest algorithms take you seriously. It's also a requirement for many affiliate programs that you have a self-hosted blog.
17th Avenue Designs Template
I use the Vivienne template by 17th Avenue Designs Designs, and I couldn't recommend it more!
Their guides are also super in-depth (on how to install and customize the template etc).
And whenever I couldn't figure something out, they were quick to reply and helpful.
I didn't know how important this was until I saw my boyfriend struggle with a cool template with zero support from the makers.
Favorite free WordPress Plugins I Use
Headers and footers plugin: I'm not a web designer, and I don't know code enough to mess around in the backend. This plugin lets you copy and paste code for Google Analytics and Pinterest when you claim your website on the platform.
Sitekit: is connected to Google Analytics (you need to sign up for this) and gives you a compact overview of your website traffic and popular posts.
Yoast SEO: helps you write your posts optimized for SEO. The readability check also helps you make your content super audience friendly.
WP 2FA: security is everything. This plugin lets you activate two-factor authentication for extra security.
Wordfence: another blog security thing that's good to have.
UpdraftPlus: makes automatic backups of your website, which you can save in Google drive.
Blogging SEO tools
I now use many blogging tools, but when I started my blog, the only thing I paid for besides web hosting and my website template was the Keywords Everywhere chrome extension.
This is a free keyword research tool from Ahrefs that's super helpful!
It tells you the keyword difficulty of any word you type in there. It also shows low-competition alternatives.
To maximize the use of this tool, rewrite your potential blog post keyword in different ways.
Note down the version with the lowest competition and highest keyword volume.
Keywords Everywhere
This is a Chrome extension that gives you SO much good keyword information. You pay $10 for 100.000 searches.
You can turn off the extension when you're not using Google for keyword research.
The most important thing this extension does is tell you the keyword difficulty of words.
It also gives you a ton of related good keywords. You can also see how much traffic other websites get who are ranking for this keyword.
Another great keyword tool! I started using Keysearch in November 2022, and it's been a game changer. It gives you GREAT related keywords and a good idea of whether you can rank for a keyword.
My favorite is that it gives topic suggestions for what to include in your blog post outline.
I have a discount code for Keysearch! Use code KSDISC for 20% off. The regular monthly membership price is $17, but with the 20% off, you pay a nice amount less each month.
I'm always kind of paranoid with memberships, but you can cancel Keysearch anytime.
RankIQ
I started using RankIQ this month (January '23), and I'm obsessed. The beauty of RankIQ is that you don't have to come up with your own keyword ideas.
Instead, you can browse the keyword library for your niche. The keyword library has a gazillion low-competition &h high volume keywords!
It costs $50 a month, which I was in doubt about at first, but it's making my life much easier with content planning.
There is no free trial on RankIQ, but that makes sense because the keyword libraries are GOLDEN.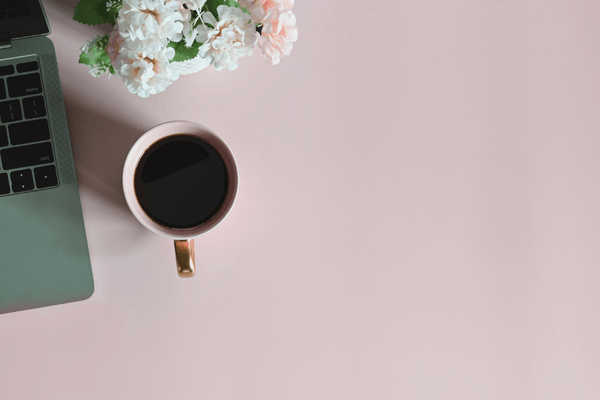 Other Blogging Tools
Canva
Canva is a must-have for every blogger! The free version lets you do many things, but Canva Pro is 100% worth it.
Why I love Canva pro: great free stock photos (many more than the free version), the best pin templates, you can have a ton of different folders, upload your own branding kit + fonts, and many more things.
Get a free Canva Pro trial here!! Then you can check it out and see if it's worth it for you.
I use Canva everything for designing my Pins to drive traffic to my blog from Pinterest.
Blogging Course I've Done That I recommend
The perfecting blogging course from Bysophialee.com is an incredible framework if you first start out your blog and you're overwhelmed.
I found it super helpful to see how she structures her blog posts and optimizes everything for SEO.
This is the foundation you need if you're starting a blog and don't know much.
I also like that the Perfecting Blogging course is reasonably priced! Especially compared to some other ones on the market.
Bysophialee.com drives a LOT of traffic to her blog from Pinterest!! Her journey overall is impressive, but I can confirm that her courses are absolutely worth every penny.
Learning her strategies has helped take my blog to the next level and add STRUCTURE to my strategy.
I do think that some strategies she recommends are NOT wise for new Pinterest accounts. For example, pining a pin to more than one board and pinning to the URL too many times.
The Pinterest algorithm is sensitive & easily translates pinning behavior as spammy.
But if you want to learn Pinterest, I 100% recommend this course to understand everything there is to understand about driving traffic from Pinterest to your blog!
Perfecting Pinterest is the same price as Perfecting Blogging, but I think you can get a discount if you buy both at the same time :). I did not do that, and I regret that haha.
This is a Pinterest course by Carly from Mommy On Purpose. I LOVE this course because it put me on the right track for developing my new niche site (still a secret, maybe I will make it public in the future!)
The course shows Carly's exact process for making her new niche site a success with the help of Pinterest.
I got some ideas from this course that have CHANGED the game for my Pinterest. I now drive 150.000+ monthly pageviews to my blog, so it works.
Another tip: her blogging newsletters are SO helpful. You sign up for it for free 🙂
Get the Pinterest Niche Site Deep Dive here.
Stupid Simple SEO
This is a blogging SEO course I've done and recommend! It's definitely on the expensive side, but it's super in-depth, and it has taken my SEO understanding (and actions!!) to the next level.
The framework is very analytical, with spreadsheets and an amazing structure. I thrive on structure, so learning from Mike (the maker of this course) has been amazing.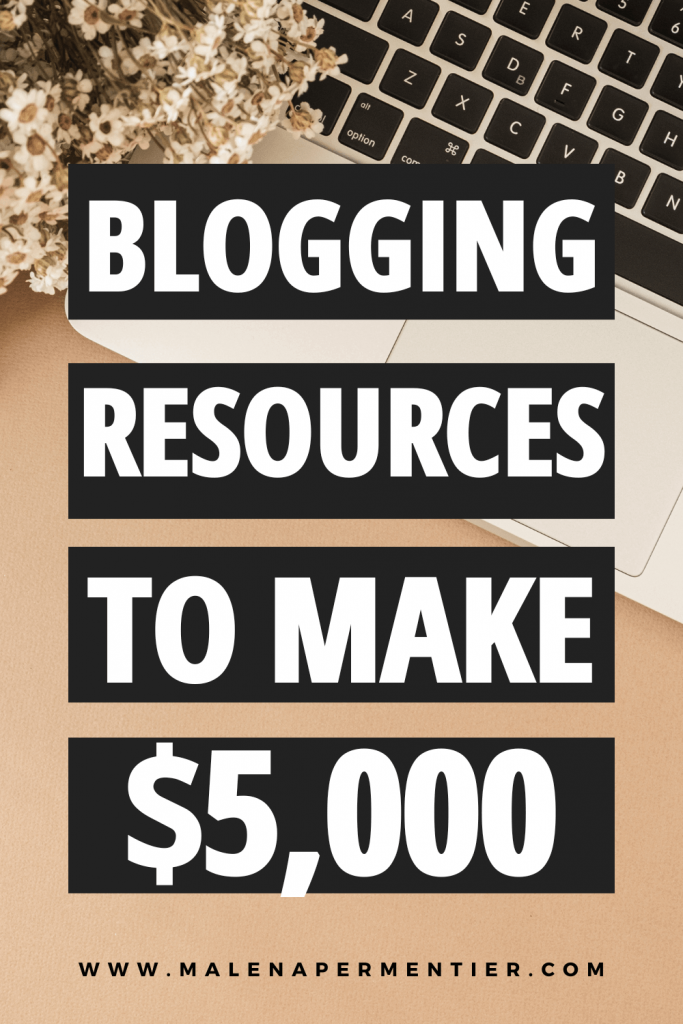 This post showed you my favorite blogging resources.
You may also like: