Hey there! Some links on this page are affiliate links which means that, if you choose to make a purchase, I may earn a small commission at no extra cost to you. I greatly appreciate your support!
2021, the year of the "Cloffice." A what? A cloffice is a closet, nook, or small space in your home turned into an office.
Cloffice is the New Home Office, is one of the Pinterest Trends of 2021. Our apartments now fulfill more purposes than ever! An office, a place for leisure, workouts, and even dinner dates.
Working from home is here to stay (for a while), so our make-shift offices deserve an upgrade.
These cloffice ideas will help you turn small awkward spaces into an inspiring workspace.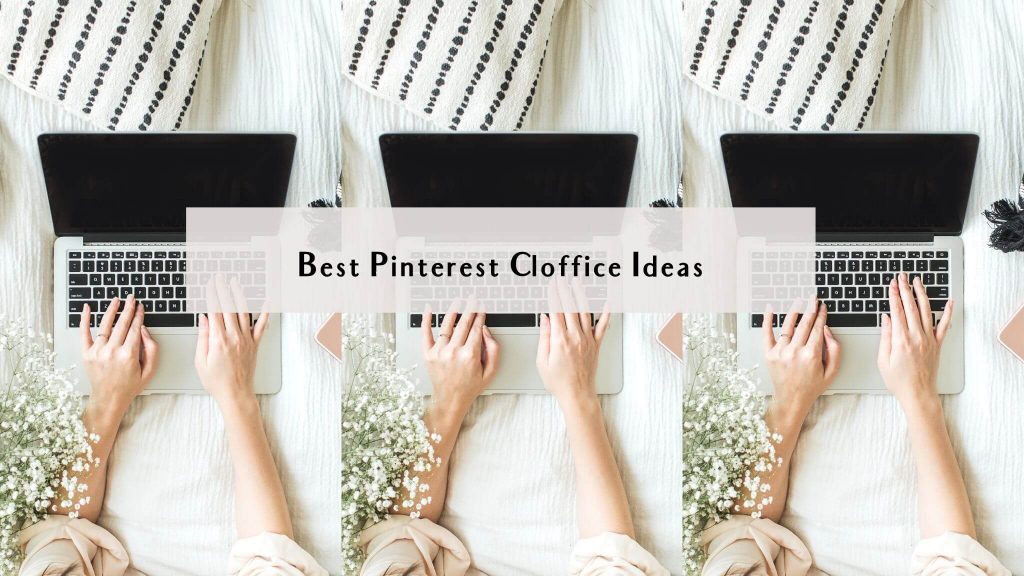 Below, I'm sharing 20 super smart ideas of how you can turn your closet, nook, or small space into an office. This includes:
How to use awkward corners to make a cloffice
Smart ways to create extra storage – that doesn't look messy
Ways to create separate spaces for work, fitness, leisure, and more
Budget-friendly ideas for creating a cloffice today
1. Small nook turned office
Got a little nook like this in your apartment? Then why not make it a cute small office with floating shelves.
Recreate this:


2. Wall mounted desk and shelves
This must be one of my favorite ways to create an office in a small space. This wall-mounted desk has shelves on top and takes up little space. I also like that the brackets on top make extra space for decor or storage.
Recreate this:
3. Use free wall space
Be clever with your space and use free wall space to create a tiny office. Adding floating shelves on top can help to make that creative office feel.
Use it for books, your work stuff, decoration, and other things that make an inspiring workspace for you.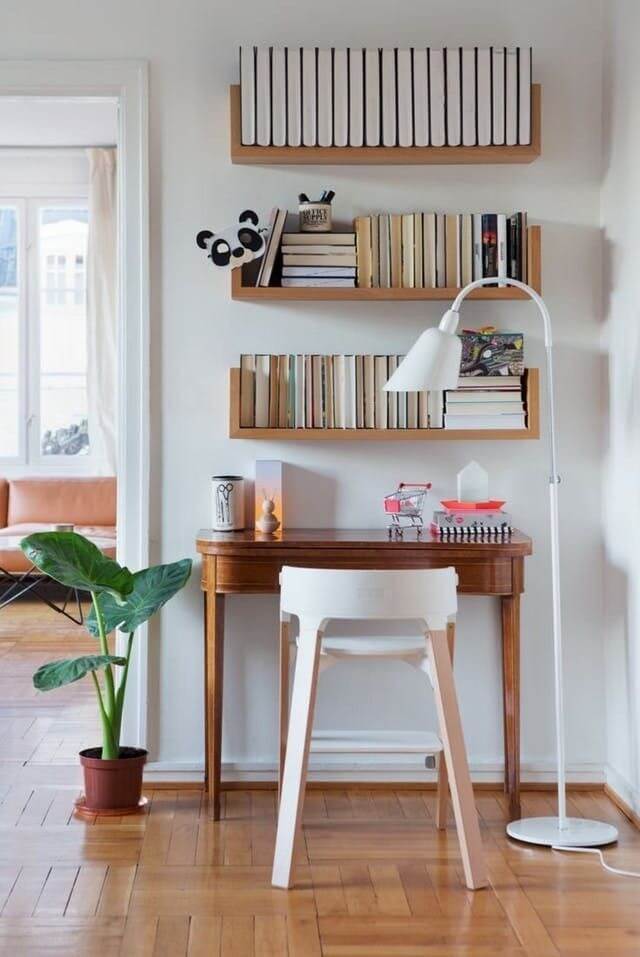 Recreate this:

4. Office behind curtains
Turn a walk-in closet into an office by adding curtains to create a separate space. We're not all so lucky to have a closet like this, so if you do, better make the most of it.
Recreate this:

5. Floating shelf as desk
This is one of the simplest and cheapest ways to create a cloffice. Add a floating shelf with brackets to the wall, pick a good chair, add some drawers, et voila: you've got yourself an office!
Recreate this:


6. Closet office
Revamp your closet with shelves, printed wallpaper, and a spot to hang your computer screen. This is a super budget-friendly and simple way to repurpose a small walk-in closet.
Recreate this:


7. Small office corner
Of course, you can also keep the cloffice concept very simple but create an office corner in your living room. Pick a small desk that coordinates with the rest of your living room decor and add some shelves with plants for a fresh look.
Recreate this:


8. Tiny desk in bedroom
Your bedroom can also be a great spot to create a little office space. I love the rustic wood and gold combo, as seen in the image below.
Recreate this:


9. Create separate workspace
These cube organizers are heaven-sent for tiny apartments. Now that we do everything from home creating separate spaces is even more critical.
Place a cube organizer between your desk space and bedroom to create different zones in your apartment.
Recreate this:

10. Maximize space with cabinets
If you turn a small room or corner into a home office, why not utilize the space to the fullest by adding cabinets?
Hanging cabinets above the desk is a great way to tidy away your stuff and make your cloffice look neat and organized.
Recreate this:

11. Tiny wall mounted desk
The ultimate space-saving idea: a small wall-mounted desk. Not all of us have the luxury of a spare room or closet to turn into our office.
A wall-mounted desk in a cute spot is an excellent solution if you have minimal space in your apartment.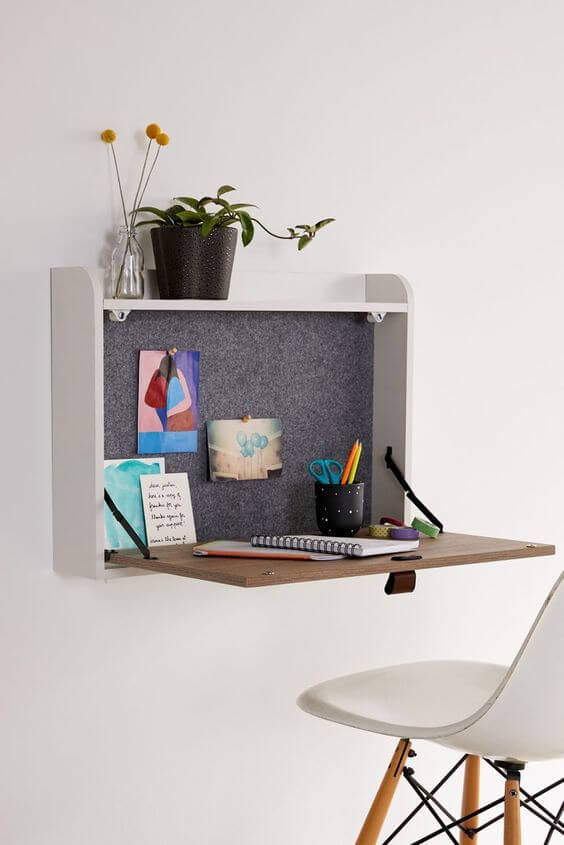 Recreate this:


This post was all about the best Pinterest Cloffice Ideas
You may also like: