Hey there! Some links on this page are affiliate links which means that, if you choose to make a purchase, I may earn a small commission at no extra cost to you. I greatly appreciate your support!
In 2020, I spent more time working from home than ever. So I've been thinking about making my home office situation 1) more comfortable and more 2) professional.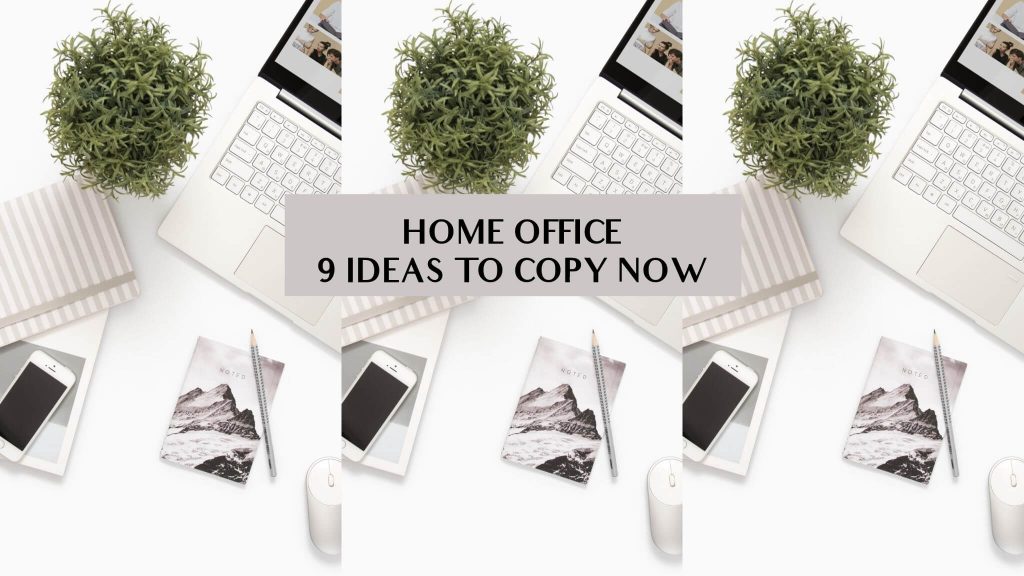 I'm sharing what I've found in my search for the best home office ideas!
1. Minimal home office – white
With an easy, minimal office space, you can never go wrong. At least, I think so.
All white can easily look too sterile, so make sure to add some cozy details like plants and picture frames.
Tip: frame an inspirational quote to remind you why you're showing up here 😉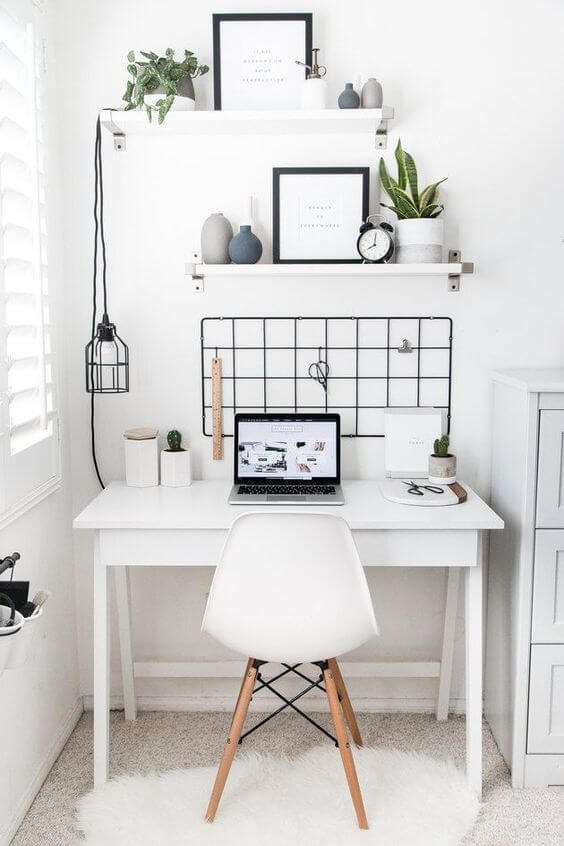 Minimal home office essentials:
2. Bohemian home office
Warm tones and lots of green are a great productivity booster.
Create a bohemian feel in your deskspace with wooden shelves and indoor vines.
Tip: the indoor climbing plant you see on the right is an Ivy.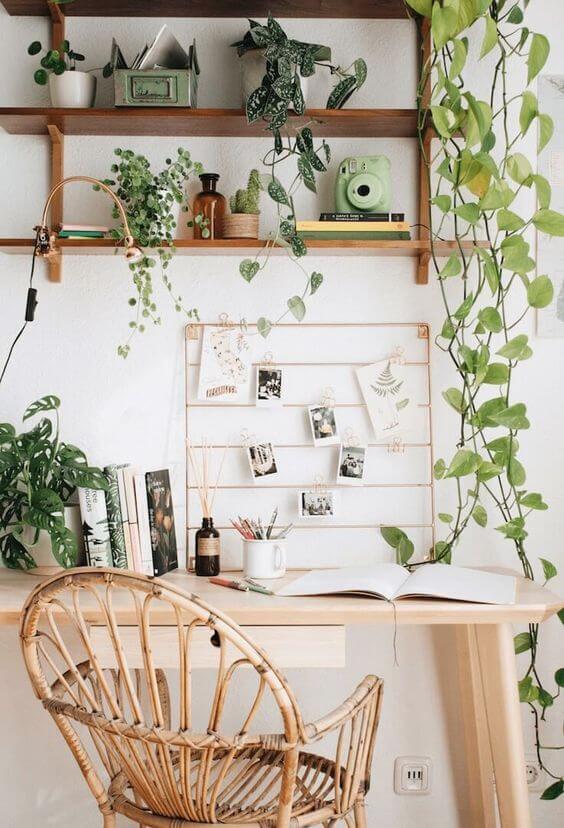 Bohemian workspace:
3. Warm and Wooden workspace
You can easily create this workspace with wood and golden details with a small budget.
Tip: lamps with golden hardware look expensive but don't have to be!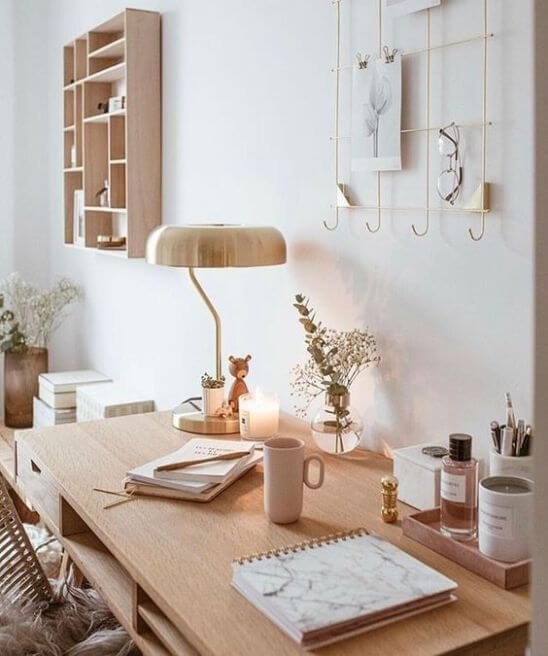 Create a warm office:
4. Eclectic modern home office
Want to create an office space that breathes creativity? Take inspiration from this excellent eclectic workspace.
I love the feeling of an L-shaped desk. It somehow feels more wholesome than a standard desk.
Easily recreate a similar space with colorful pull-down blinds.
Tip: get a bulletin board to hang everything that inspires you.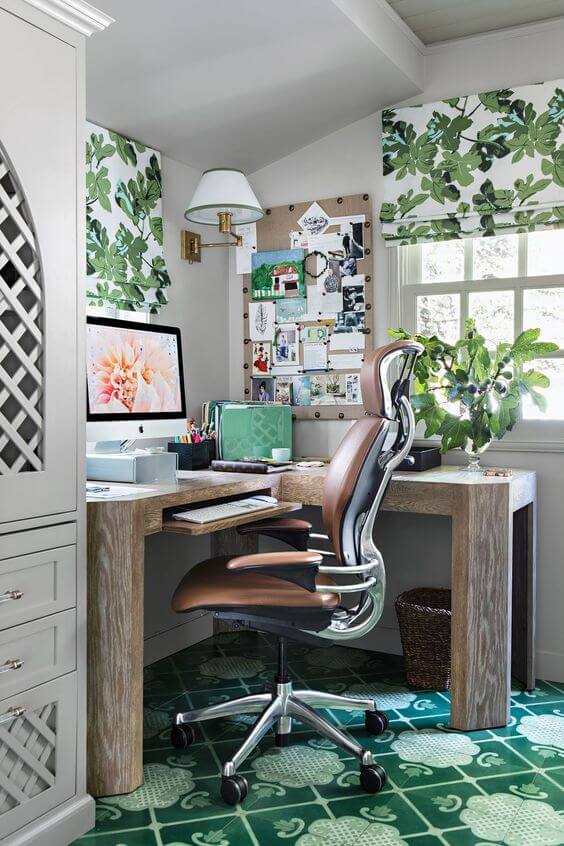 Eclectic office essentials:
5. Feminine home office
If feminine chic is your thing, you'll love the idea of this office.
The combination of white with gold hardware is super chic and easy to recreate.
Tip: the gold office supply set linked below should be on everyone's home office list!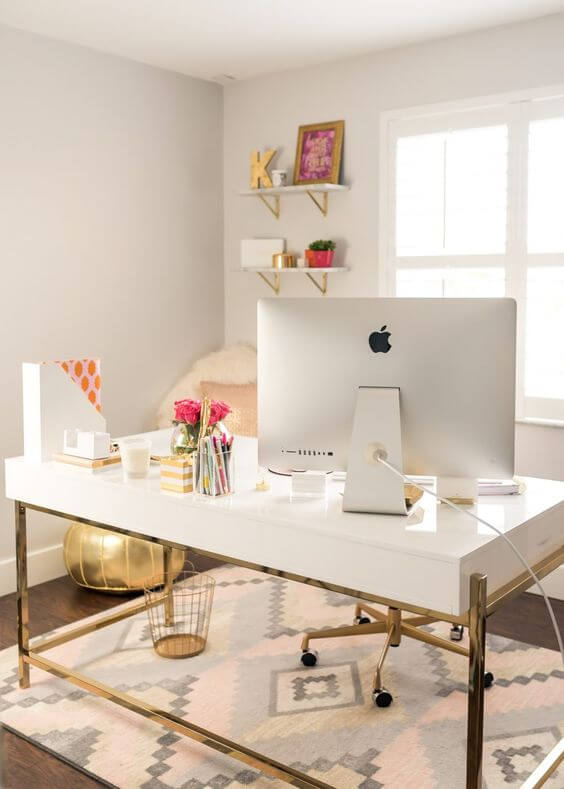 Feminine and chic office space:
6. Workspace with dark walls
The combination of granite walls, cool framed pictures, and a fiddle leaf plant does it for me.
If a somewhat masculine home office appeals to you, I'm sure you love this.
Tip: collect your favorite pictures and print them in black & white to frame.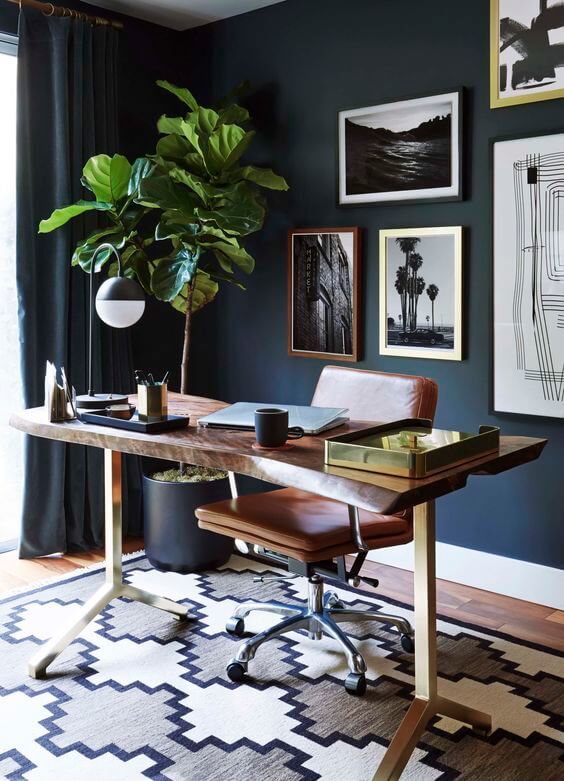 Office with dark walls:
7. Home office small space
Creating an office in a small apartment is a challenge but 100% possible.
If you only have a small spot in your bedroom to use as an office, make sure you pick a table that you can also use for other things.
Tip: If you live in a small apartment, use light colors to create the illusion of space.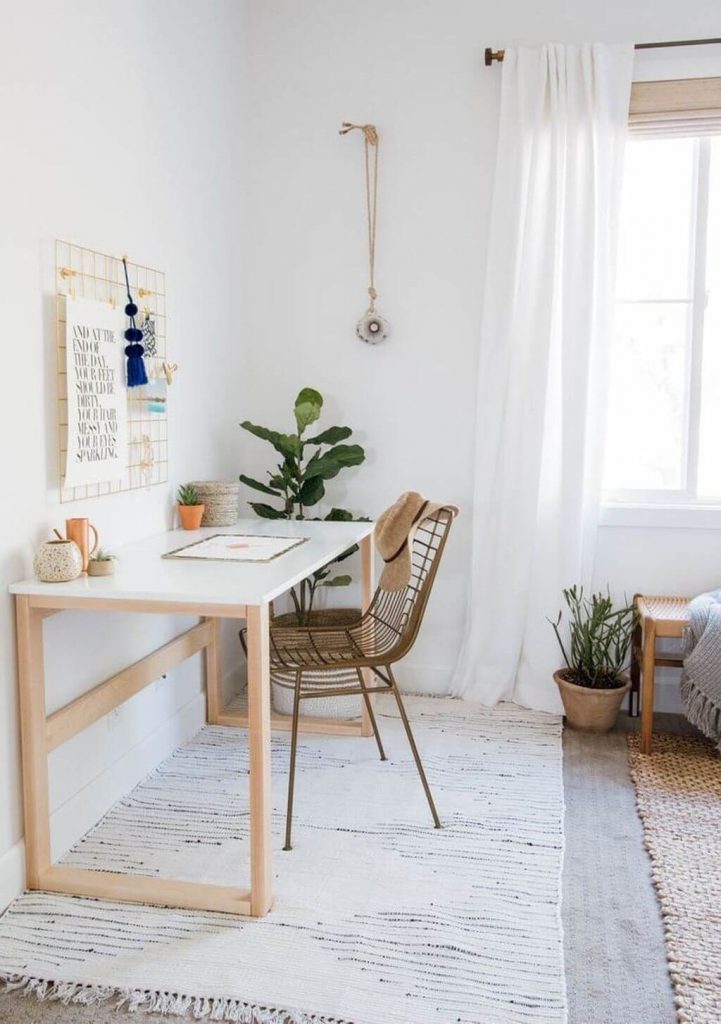 Small space essentials:
8. Creative Home Office
I like looking out the window when working, but if that's not an option, why not create a gallery wall?
Make a gallery wall in your home office on black or granite walls. Why? It brings forward the frames.
Tip: pick frames in different sizes and choose a variety of prints, pictures, and colors to fill them.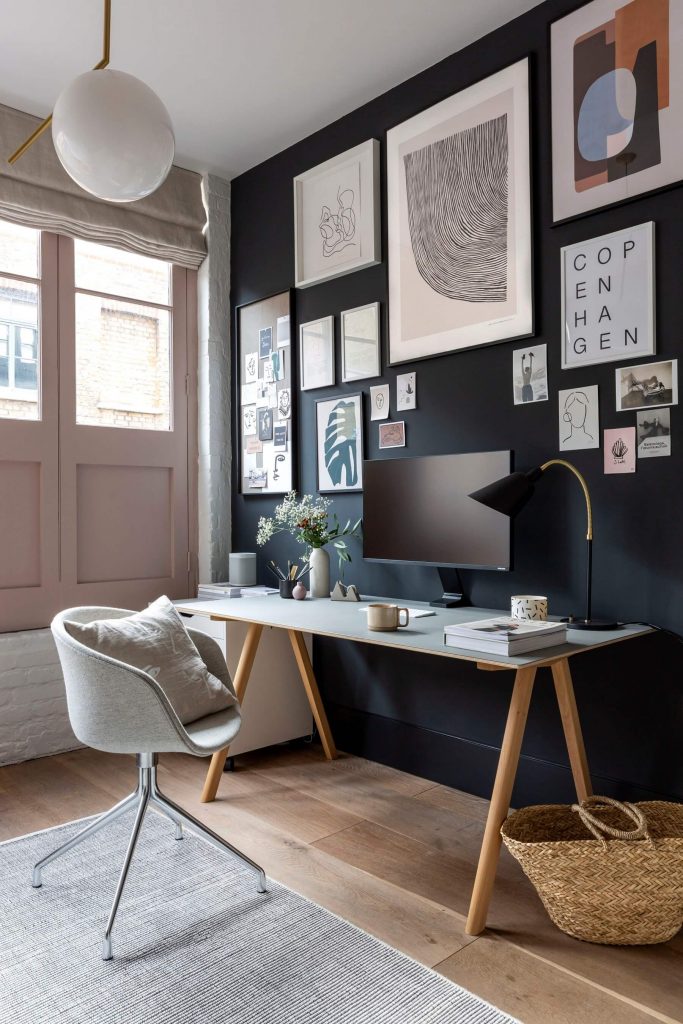 Creative office space essentials:
9. Workspace accent chair
Nothing elevates a workspace more than an accent chair. More precisely, a green velvet desk chair!
This is great if you love bright colors but don't want to make your entire workspace colorful.
Tip: get decorations that match your chair color. Green is a great choice if you like decorating with plants.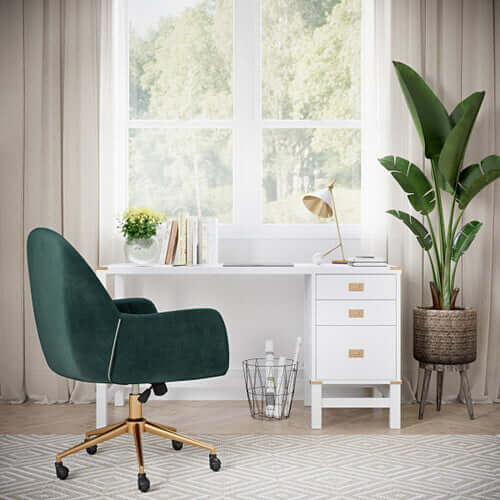 Recreate this green velvet chair workspace:
This post was all about home office ideas.
Other posts you may like: