This post is all about first apartment tips you need to know before moving!
When you're moving into your first apartment, there is a lot to think about. I'd say the most important thing is determining a budget – and sticking to it. Below I'll give you my best first apartment tips.
This post is about the 6 crucial first apartment tips.
1. Plan ahead
I know it's not ideal to start buying everything for your first apartment months ahead. But for some things, it's a great idea to do so. Save the links of furniture you want to buy, and keep an eye out on sales. Especially Black Friday and Cyber Monday are huge when it comes to deals on the "big stuff". If that lets you save $300 on a couch and a TV, I'd say it's worth it.
2. Save up, big time
Moving into your first apartment takes a lot of preparation, and saving up money is a major thing. If you're renting, you'll know that the security deposit is no joke. For your own peace of mind, make sure you have about 3 months of rent in savings. That's aside from the budget you'll need for buying your furniture and utility bills.
3. Focus on the necessities first
I know it's super tempting to get carried away with all the fun apartment decorating stuff… but don't! If there's one thing I learned, it's to focus on the big things first. That is for these reasons. 1) The "big things" like a couch, bed, and tv are EXPENSIVE! 2) When you buy decorations before moving in, you'll likely be disappointed. It's hard to know beforehand what fits – and what doesn't.
Want to know all the first apartment essentials you need before moving in? You'll find it in this first apartment checklist. Here you'll find everything you need for your living room, kitchen, bedroom, bathroom, and laundry.
4. Sort out all of your stuff
I feel strongly about not taking "old" stuff to new places. Before moving into your first apartment, make it a priority to go through all your old stuff. Everything you no longer use, don't feel 100% about, get rid of it. Only keep what sparks joy! Moving into your first apartment is a super important new phase in life; take it as a fresh start.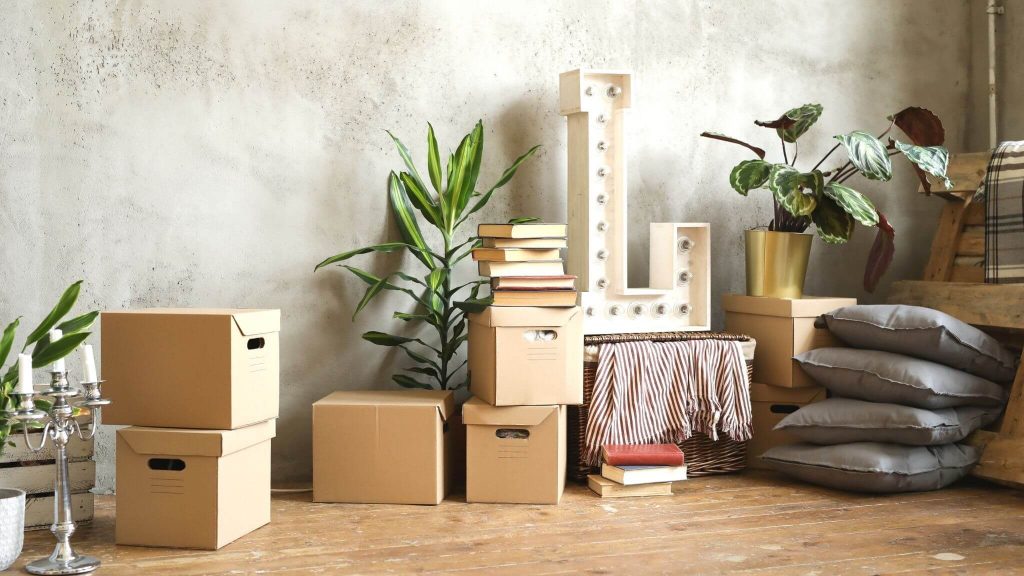 5. Set up all your contracts
You don't want to move into your first apartment with no internet, electricity, or gas. Make sure you have all your contracts sorted out before moving in. That way it's so much easier to feel at home straight away! However, for this too counts: do your research. You don't want to be stuck with utility contracts that make you pay more than you should.
6. Get your apartment ready
Before you move in, make sure your apartment is 100% ready. Schedule a day (or 2) for deep cleaning and ensure that everything is in order. There is nothing more stressful than having your stuff arrive while you still have to clean everywhere.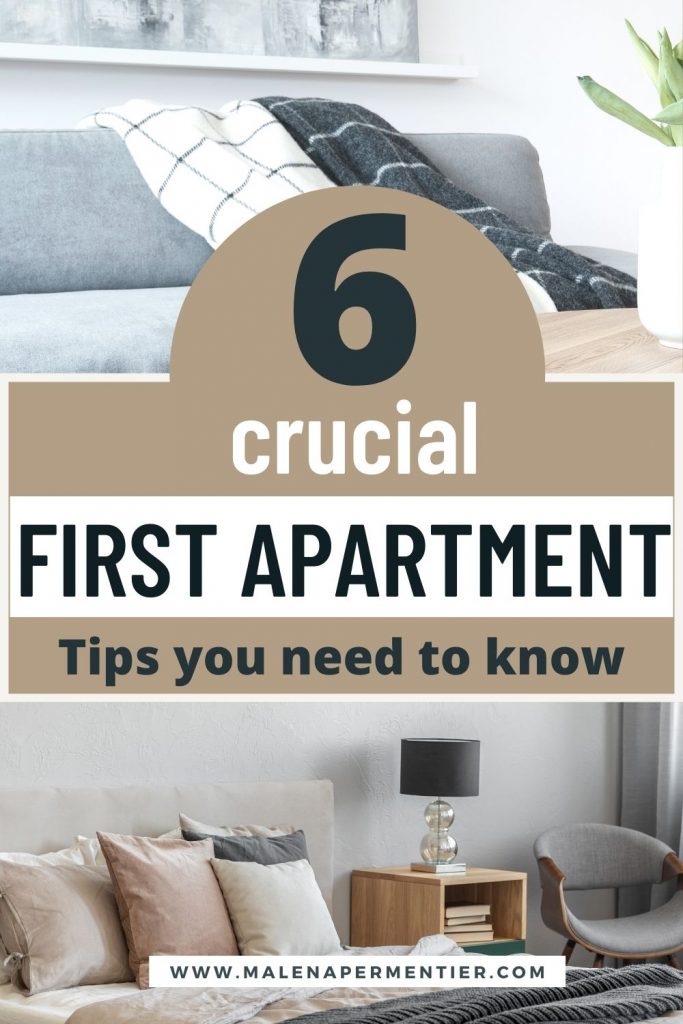 This post was about the 6 crucial first apartment tips.
You may like: