This post is all about the best ottomans for small spaces.
I love how an ottoman can be so many things. A little stool to put your feet on, a kids' chair, and even a full-fledged coffee table.
Ottomans can be used for many purposes, and if you have a small living room, that's ideal. Below you'll find some great affordable ottoman options, but also ideas for styling them.
Best small ottoman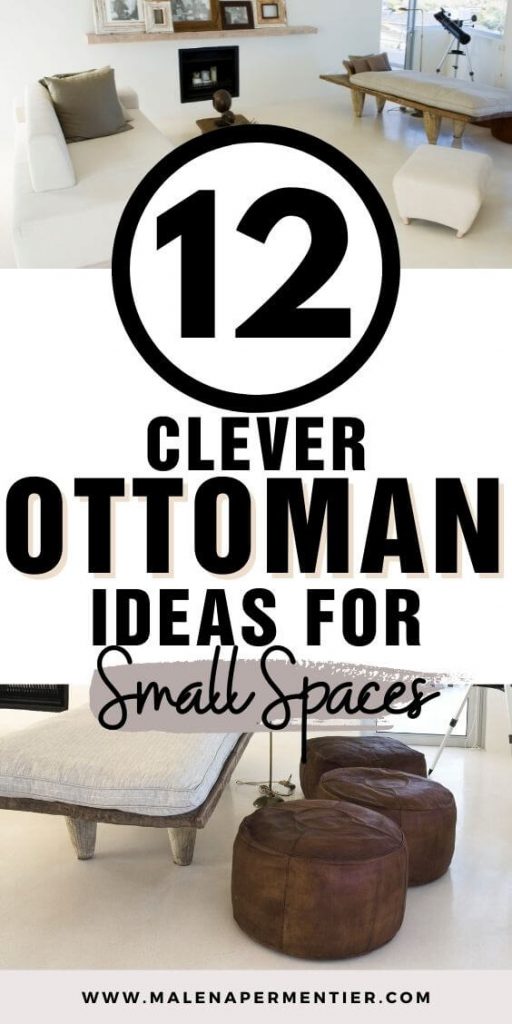 1. Replace a coffee table with an ottoman
An ottoman coffee table looks super cozy in a living room with neutral tones. I also love how you can style it with a rug.
Rugs have the magical ability to pull together your couch area, and a cute ottoman is a cherry on the top.
2. Two ottomans as coffee table
The two ottomans as a coffee table aren't the newest styling trick in the book, but that doesn't take away from the fact that it looks amazing.

Ottomans seem to make their way back into the home decor trends of 2022, and I'm here for it. As seen below, you can easily recreate this idea by getting two square-shaped ottomans.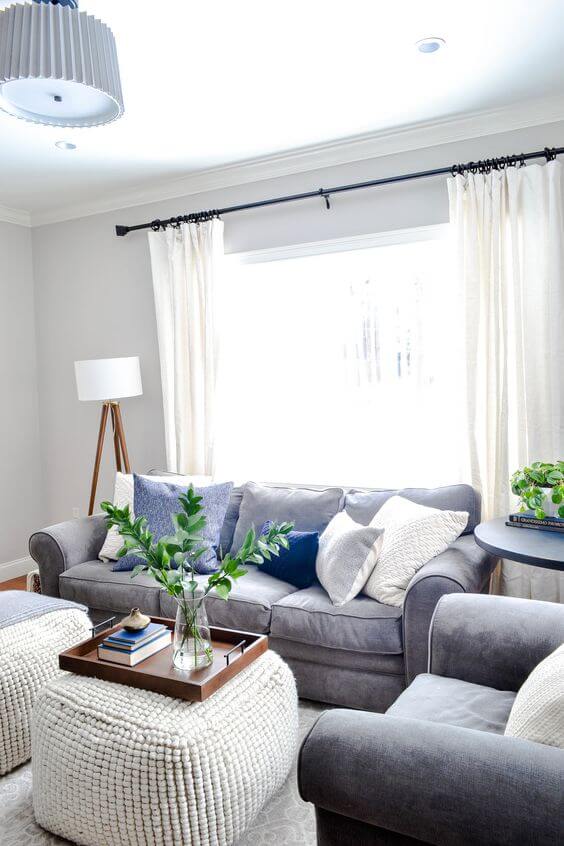 3. Jute bench for a warm living room
If you want to add some warm tones to your living room, a jute ottoman bench is a super stylish and affordable way to do so. Combine with wood and a camel-colored couch.
4. Ottoman with storage
An ottoman with storage space is a genius way to create a little extra space in your small living room.
You can use this one as an extra little bench next to your couch or simply as a coffee table. To use this ottoman as a coffee table, style it with a pretty tray.
5. Pouf ottoman
When you have limited space in your living room, a gigantic couch often isn't a great idea.
A great small space solution is opting for a small couch and adding two pouf ottomans for extra seating.

Different shaped seats give a small living room the dynamic feel you want. And I can guarantee your guests will love it.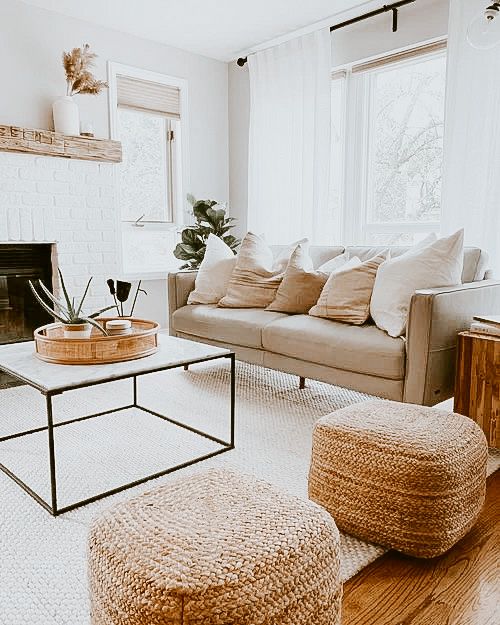 6. Ottoman with shoe storage
This round ottoman has super clever shoe storage on the inside—a great way to keep even the smallest space looking tidy.
7. Knitted ottoman pouf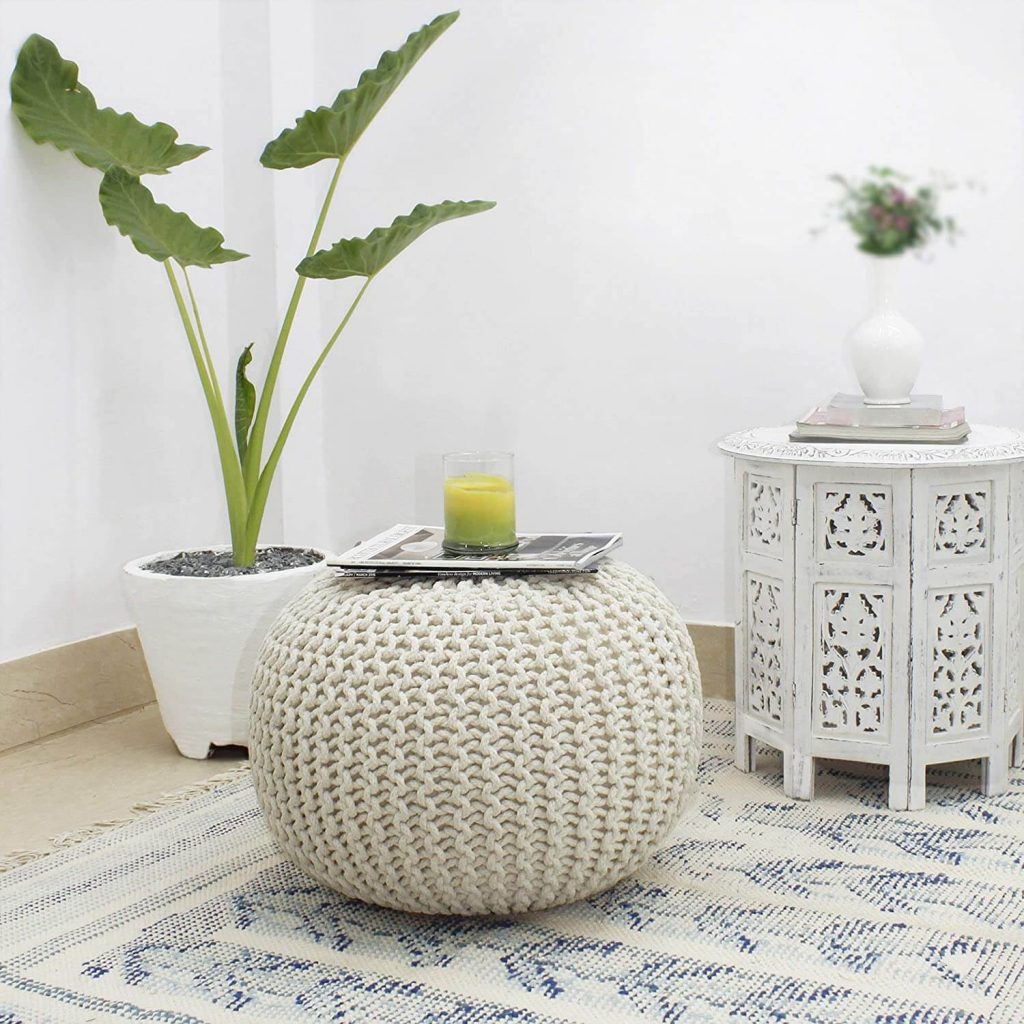 8. Moroccan pouf
If you love a boho-style living room, a Moroccan pouf is a great addition. This accent pouf with embroidery also looks great in a more minimal, neutral living room.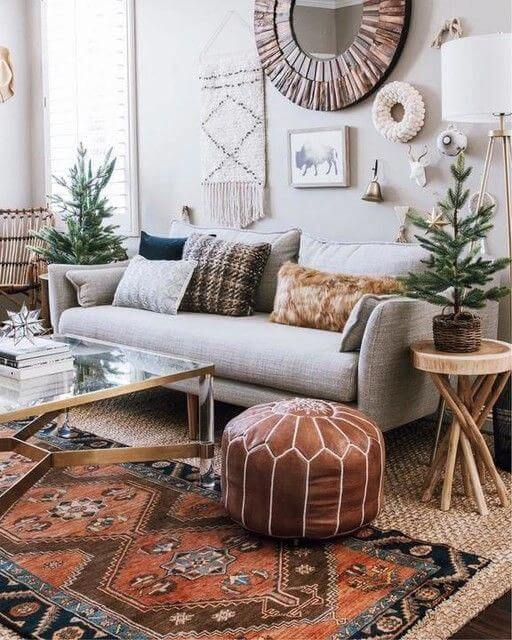 9. Arrange an ottoman with a coffee table
Whether you use an ottoman pouf as an extra seat or keep your feet on, it doesn't matter. These woven ottomans look great in any living room and always come in handy.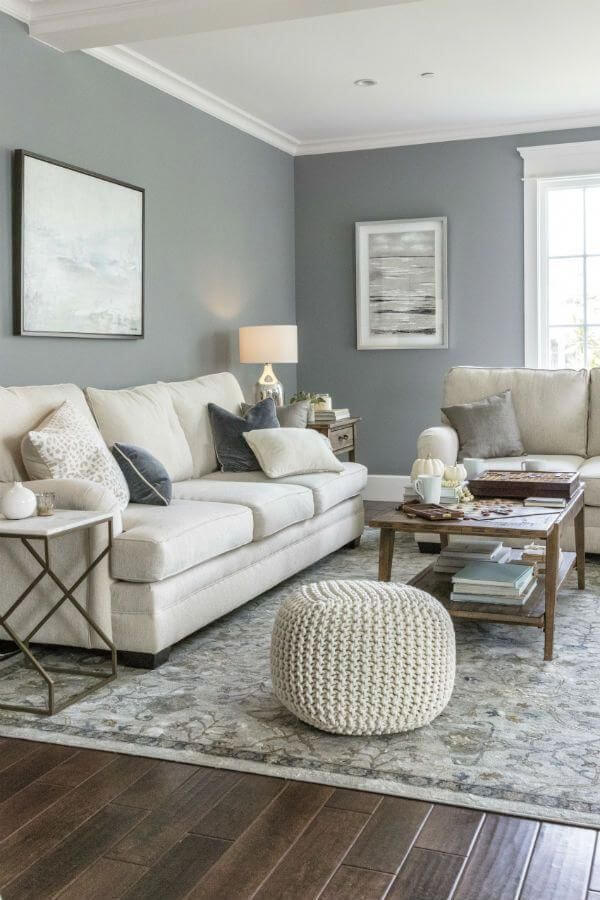 10. Ottoman bench with storage
This neutral bench is a real showstopper. Not only does it look great in any living room, but the space inside is also generous.
Perfect for storing throw blankets or even winter coats if you lack the space elsewhere.
11. Use an ottoman as a side table
To maximize space in your living room, use two-in-one solutions like this ottoman that is both a side table and, well… an ottoman to rest your feet on.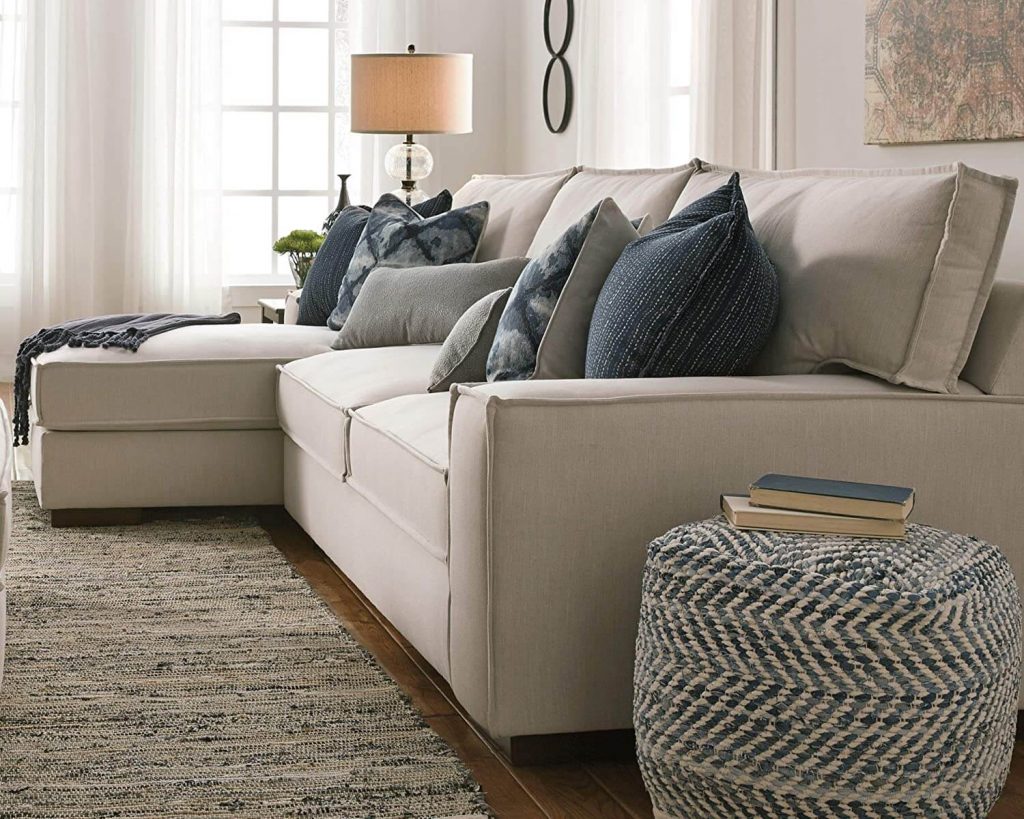 12. Tiny ottoman as a footrest
Two small ottomans make a cute set in a small living room. My preference for a small living room is neutrals. This ottoman even has a little storage space inside.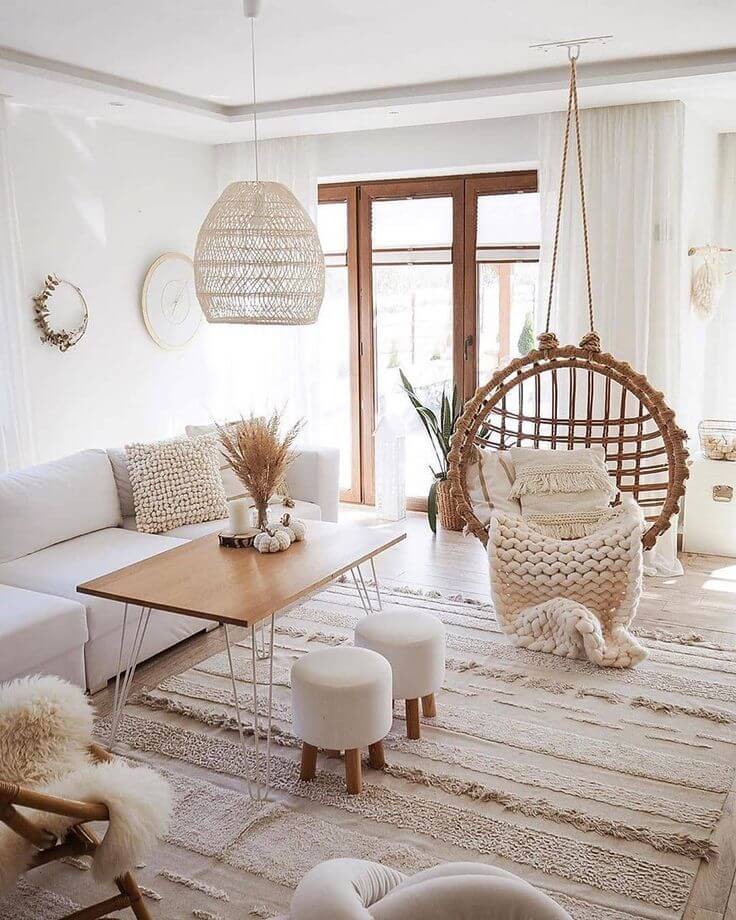 This post was all about the Best Ottomans for Small Living Rooms
You may also like: