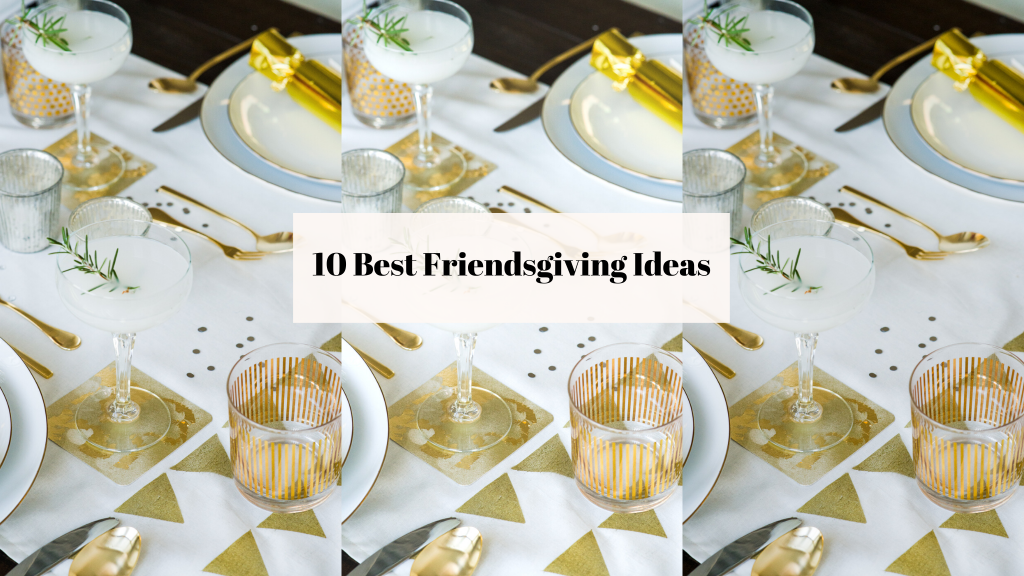 This is going to be my first year hosting a Friendsgiving! I can already tell it's so different from simply being a guest at someone's Friendsgiving.

Because I'm in full-on prep mode, I thought I'd share the 10 best Friendsgiving ideas for a great party.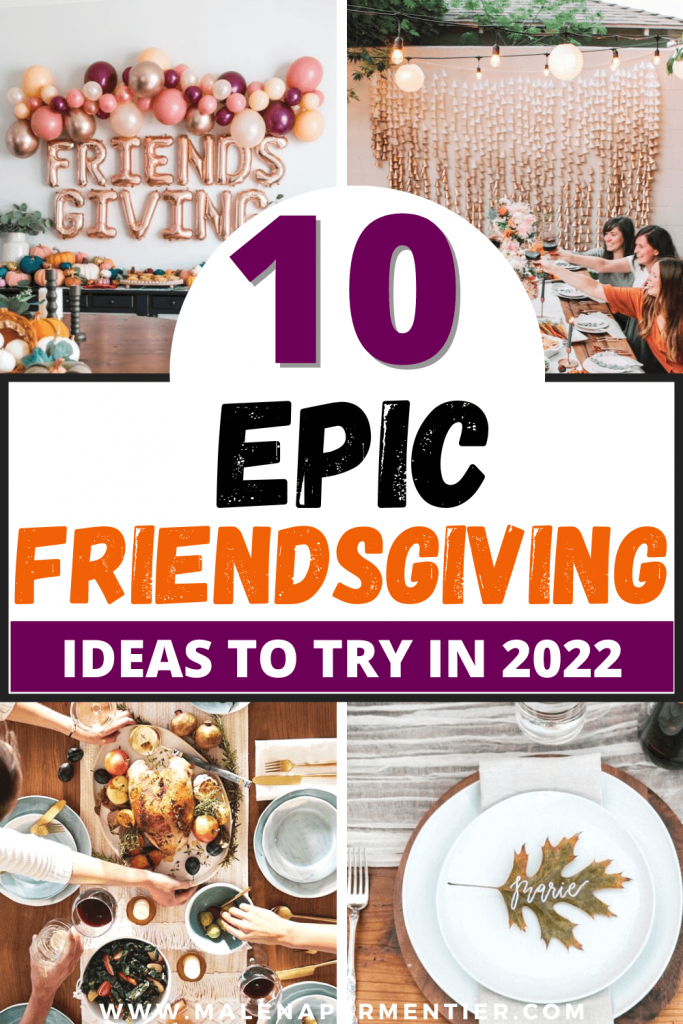 Best Friendsgiving Ideas
1. Send a paper invite
So oldskool, but so fun! Whenever I get a paper invite, I feel double the excitement as when receiving a digital one. Paper invites are great for making your friends feel special and excited to come to your Friendsgiving.
Friendsgiving Invite Ideas:
2. Assign everyone a dish
A big part of a successful Friendsgiving is the food. Some of your friends might also do a traditional Thanksgiving with their family, so with food, you can go any way you want. Make it traditional; go for a Mexican or Chinese food theme; you name it.
The crucial part of organizing food for your Friendsgiving is to assign everyone a dish. Make a Google Sheet in which you write down the appetizers, mains, sides, and desserts you need. Also, write down the drinks. Then divide the dishes/drinks somewhat between you and your friends.
3. Pick a decoration theme
A Friendsgiving party asks for some fantastic decorations. For Friendsgiving, I love a Fall theme, with cozy lights and warm tones.
I also think buying a Friendsgiving banner and garland is super cute.
Friendsgiving Decoration Idea:
Recreate this fall decoration:
4. Create a beautiful tablescape
Tablescapes are everything! To get the perfect atmosphere for your Friendsgiving, you need a beautiful-looking table. Don't worry; it doesn't have to be expensive.
Recreate this Friendsgiving Tablescape:
5. Give each person a place card
A great way to make all your guests feel welcome is by giving them a place card. You can get cute and affordable place cards on Amazon or DYI.
A place card makes the Friendsgiving tablescape complete!
Cute Friendsgiving Place Card Idea:
6. Make some great drinks
For a Friendsgiving party, you can do something more interesting than just wine. For example, make a fall-themed welcome cocktail.
Tip: Pay attention to the presentation because that elevates the drink!
Friendsgiving Cocktail Idea:
7. Serve food buffet style
I think serving the food buffet style is the easiest thing to do for a Friendsgiving. When your guests arrive, they can put the food on that table.
Make sure you label the dishes, so everyone knows what is what.
8. Play Games
For gatherings like Friendsgiving, you need some games! Games like Pictionary or Uno are a lot of fun and will, without a doubt, elevate your night.

You might even add in some Karaoke.
Best Friendsgiving Games:
9. Make a Playlist
Make sure you're prepared for your Friendsgiving night with a fantastic playlist!

You can also ask your friends to share some of their favorite songs or artists, so you can prepare and make it a great night.
10. Fun Friendsgiving Banner
If you want to go festive and a little quirky, this Friendsgiving balloon banner in rose gold is the best!
Recreate this Friendsgiving Balloon Banner Idea: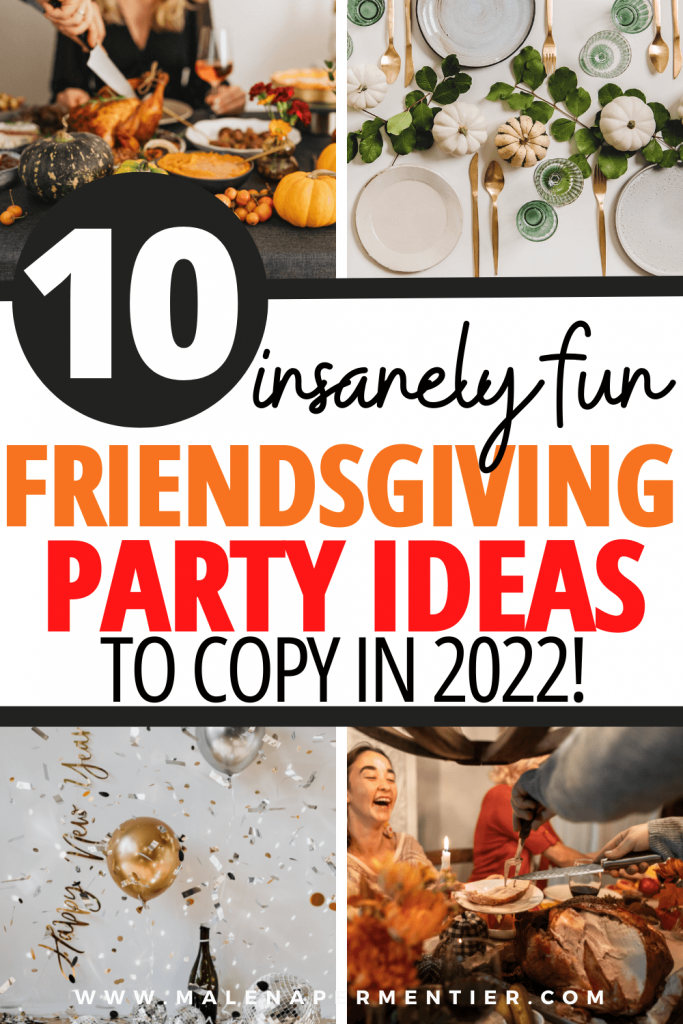 This post was all about the best Friendsgiving ideas.
You may also like: