This post is all about decorating an apartment living room for cheap.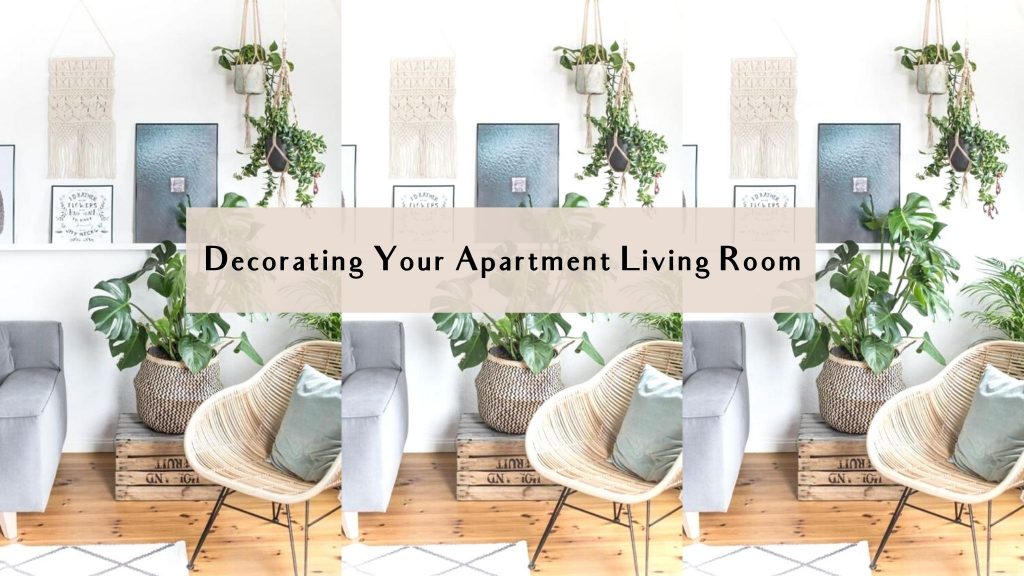 There's plenty of cool living room decorations for your apartment out there; just not everything is so affordable!
Maybe you have a small budget, or spending a lot of money on living room decoration isn't your priority.

Whatever the case, you can still make your living room look amazing on a low budget.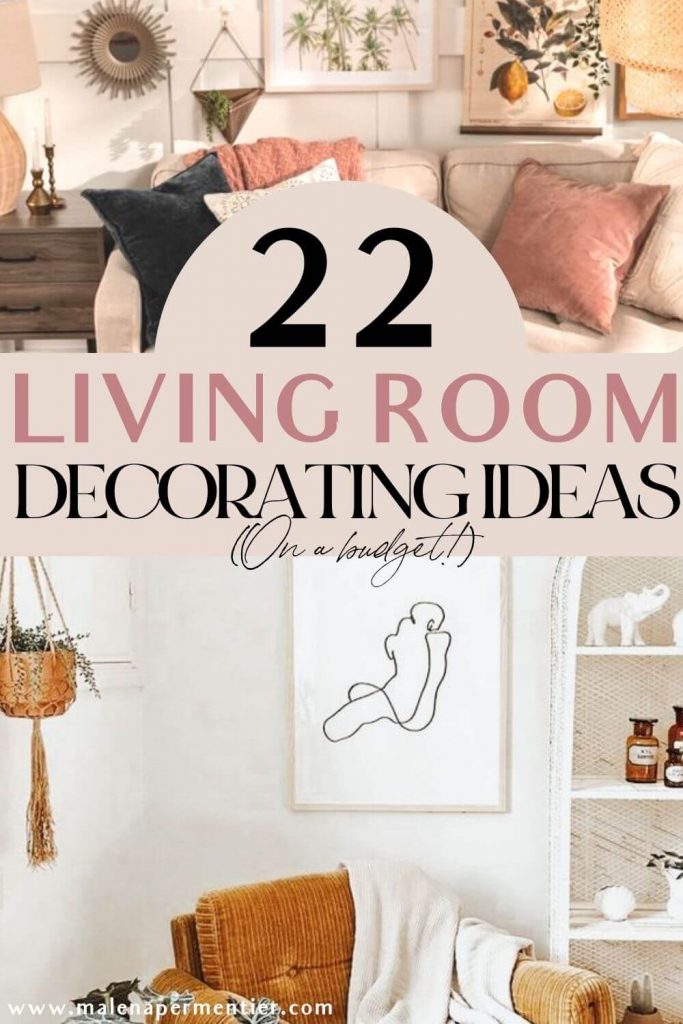 This post is all about Decorating your Apartment Living Room
Below you'll find the best cheap decorations for your living room—everything for your wall, but also dressers, rugs, baskets, and other creative decor ideas.
It's a bit boho, and you gotta love it, but I personally think this macrame hanging wall mirror adds so much charm to a living room.

Use the space next to your dining table to hang photo frames, a round mirror, and this macrame wall decoration. This macrame hanger will also look nice at any other spot.

Storage and decoration in one, this woven storage basket is a must for any living room! Use it to store your throw blankets, for example. I purchased this one for my first apartment, and I don't regret it 🙂

This honeycomb wall decor works great in a boho living room with neutral tones. Use it for plants, books, or photo frames.

You can even make the most basic of shelves look amazing with these decorative shelf brackets.

These look so classy and expensive by themselves, but if you want to spice it up, you can use decorative shelf brackets, as seen previously. Whatever you choose, wall-mounted shelves are a great way to decorate your living room.

For the plant lovers amongst us, how great is this rolling plant stand? If you have a living room with lots of natural light, your plants will thrive on this stand.

Make your living room look extra glam by adding an accent chair. This budget-friendly option happens to looks super expensive, score! Using a sleek accent chair like this works great if you have a small living room.

A must for decorating your apartment living room is some storage shelf. This bamboo one is great for books, plants, and other decorations. Also, it's so pretty that it's a decoration by itself. 🙂

Throw blankets are a must! Not only to cozy up in the winter when it's cold, but I also think a nice-looking throw blanket can be used as a 'couch accessory' if that's even a thing! I love this little boho knitted blanket.

Just looking at this farmhouse rug makes me so so so excited! I mean, this pulls any living room together. This would work so well in a living room with neutrals.

I know this is "officially" meant for your bedroom, but I think this moon decor would look equally good in your living room. For example, above the couch or on the wall above your dining table.

I know this might only be for the travelers amongst us, but how good is this world map for your wall? It's quite a statement but could work super well if you keep the rest of your living room walls reasonably quiet.

Suppose you save money on buying a couch, no worries. With beautiful decorative pillows, you can still make it look a million bucks. This neutral and gold boho pillow looks great on a beige or gray couch.

Use your ceiling to hang these macrame plant hangers. You can hang them in a little corner next to your window or the TV. I love the classy boho look of these.

Have a lot of boring walls left? Use it to hang these geometric plant hangers. Don't worry; you can also use fake plants if you want.

There's just something so classy about a round gold mirror. The great thing, of course, also is that this one is super affordable. If your dining table is situated against the wall, this round mirror will look great above it.

A beautiful rustic dresser is the finishing touch of any living room! Use it to store your board games, laptop, and other things.

A creative photo frame like this gives such a personal, fun touch to your living room. Use it only for spontaneous polaroid pictures with friends and family, for example.

Fairy lights on the wall are great to create a homey, cozy living room atmosphere. Especially great in winter and during the holidays, but I personally don't mind having them on the wall year-round.

I love this! You can put one flower in each vase or choose some decorative twig. This vase set looks super expensive but isn't at all. You can have these on your living room table or a side table next to the couch.

If you're no hero with real plants, then these real-looking fake plants are amazing! I love plants as a living room decoration. Unfortunately, I'm not great at keeping them alive. These small fake plants are great to decorate shelves, your TV table, or anywhere else.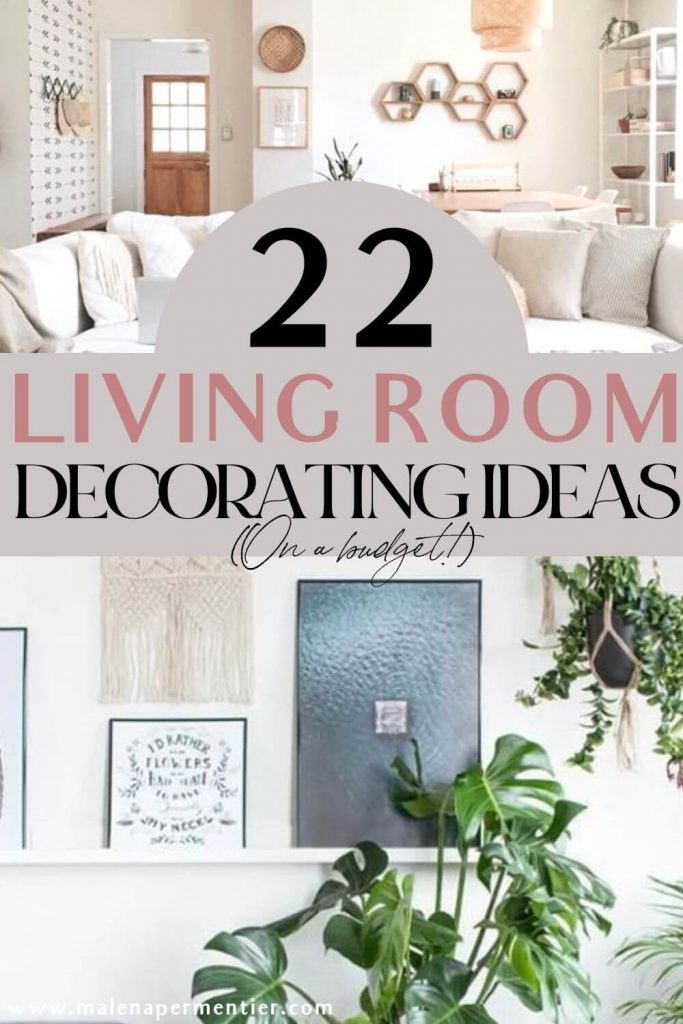 This post was all about the best ideas for decorating your apartment living room.