Need last-minute inspiration for an insanely good college Halloween costume? These easy costumes are THE best!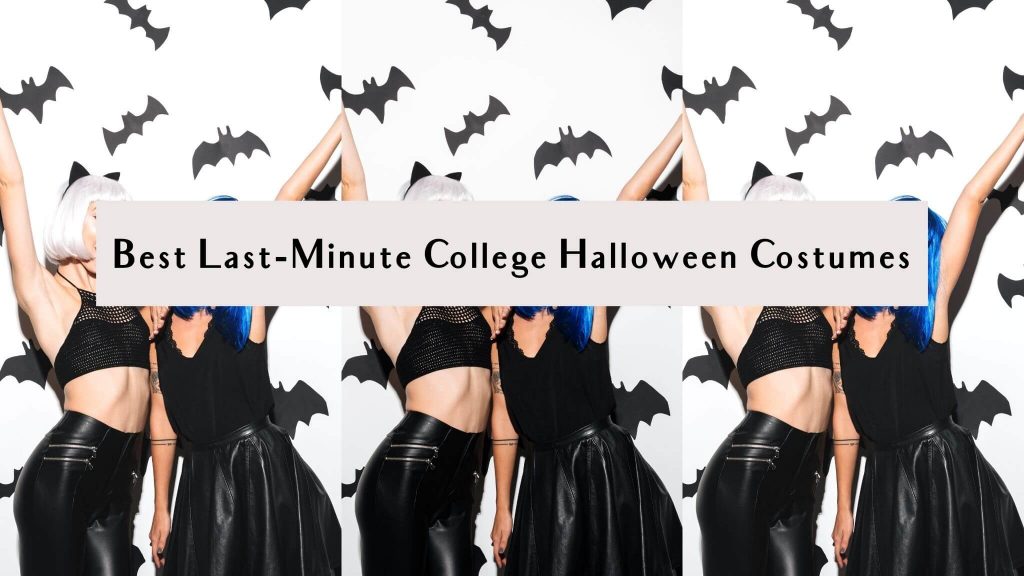 Halloween is so much fun, but putting together the right costume isn't always easy!!
My favorite Halloween costumes are the ones that are easy but also look insanely good.
That's why I've put together a list of 18 easy last-minute college Halloween costumes below.
You can copy these Halloween costumes in under 1 hour, mostly with stuff you already have in your closet.
Let's get that costume ready.
Happy Halloween!!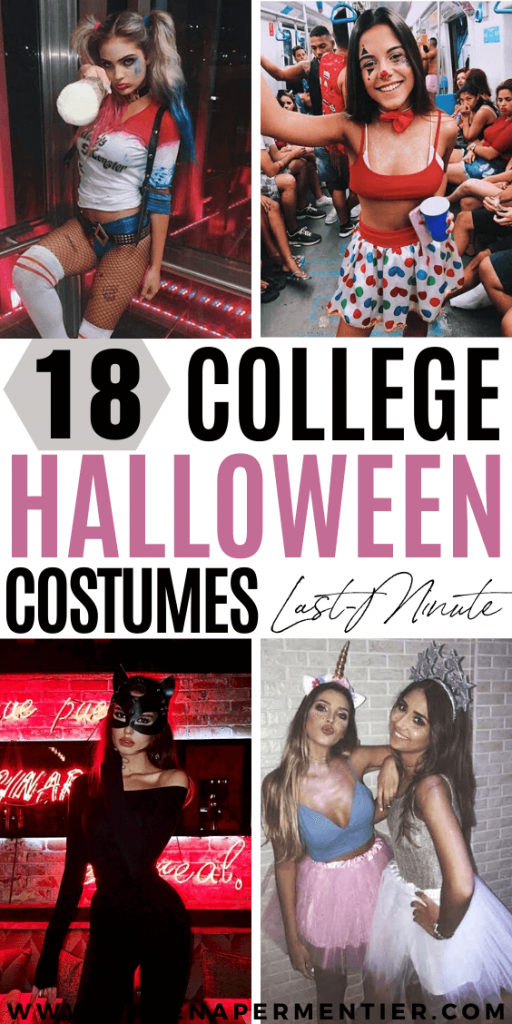 Easy Last-Minute College Halloween Costumes
1. Harley Quinn
The iconic Harley Quinn is a Halloween costume that's surprisingly easy to recreate last-minute.
Bada$$ Harley Quinn has been an insanely popular costume choice for college girls, but you can give it your unique twist.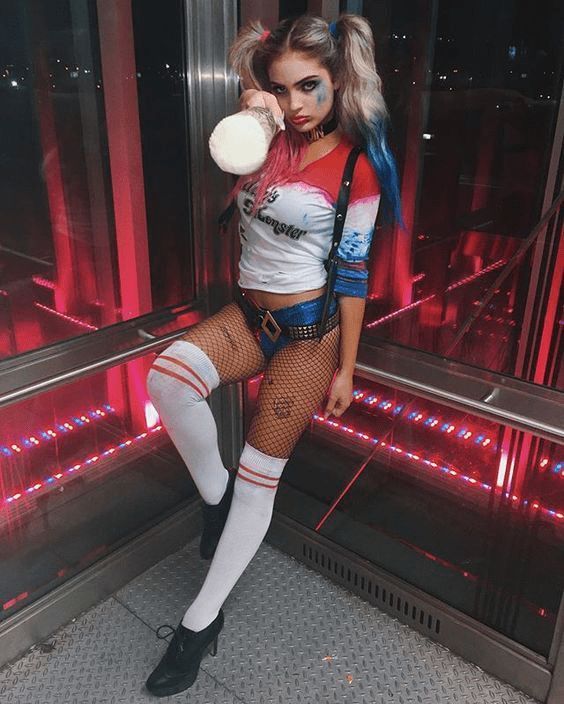 Copy this:
2. Space cowgirl
Nobody knows where this costume came from, but space cowgirl is here to stay!!
Any excuse to wear holographic silver? It's just so good.
Combine silver with white or pink, or go for an all metallic costume. Whatever your choice, you can't do space cowgirl wrong.
Copy this:
3. Butterfly
Some call it a cliche; I call it an insanely easy and cute college Halloween costume!!
You don't need much for the butterfly costume, but the butterfly cape is necessary.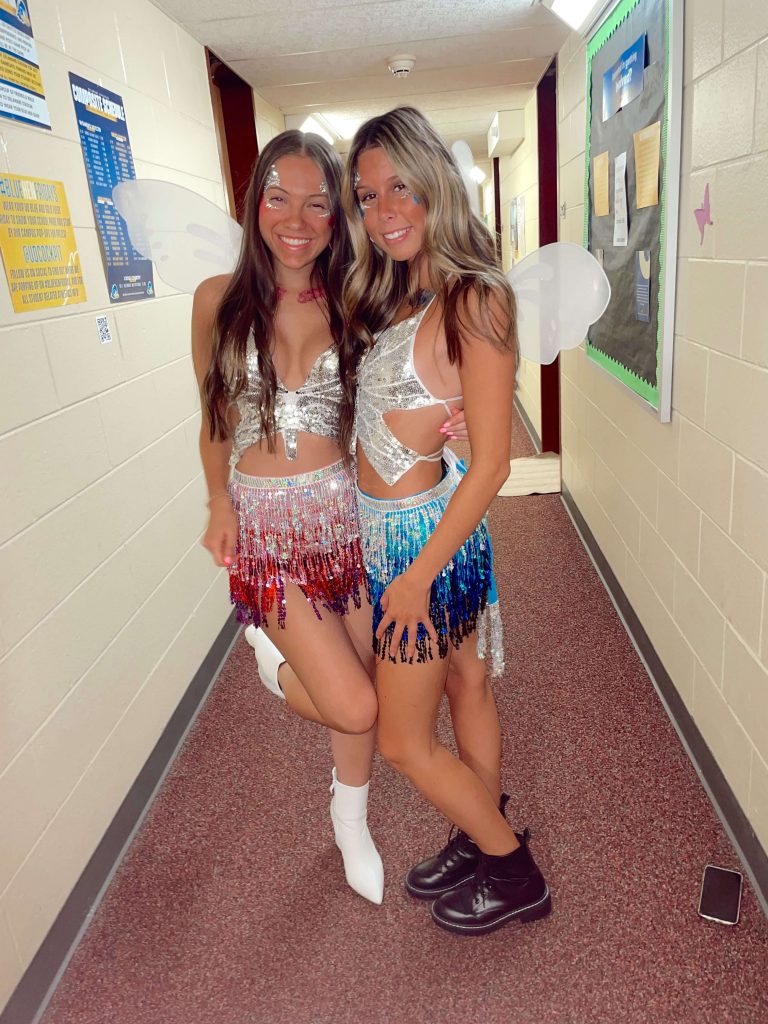 Recreate this:
4. Clown
My first thought about clown costumes: How can this be cute? Well, the costume below proves that adorable clown costumes do exist!!
I love this easy last-minute Halloween costume for college parties.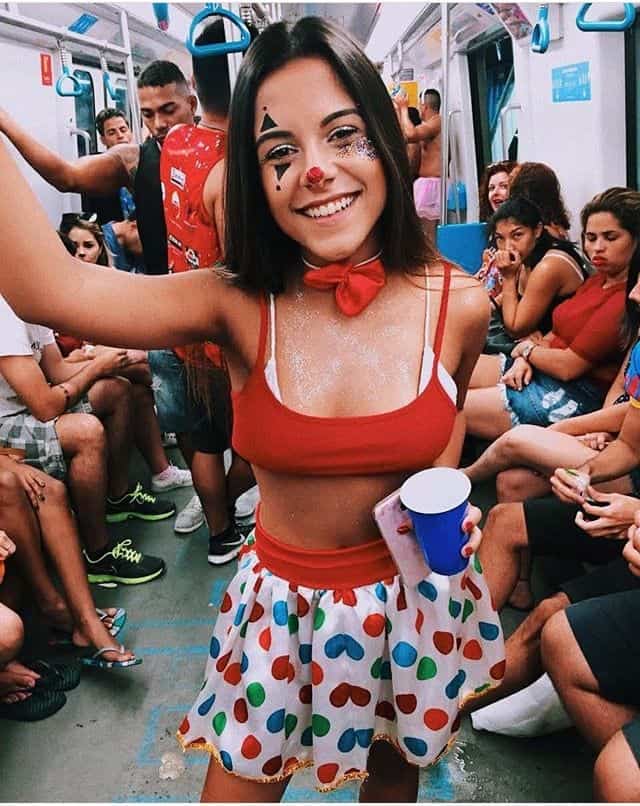 Recreate this:
5. Swat team
Swat girl in an army print one piece: I like it!! This costume is so easy yet so sophisticated at the same time.
I found two insanely good (and budget-friendly) items on Amazon to recreate this costume.
Copy this:
6. DIY Mummy Costume
The easiest, most DIY Halloween costume of them all: the mummy costume!!
If you've ever done his DIY costume, you know the wrapping skills are no joke. However, all you need is a LOT of athletic wraps.
Get white athletic wrap:

7. 60's girls
A 60's girls' costume is super classy and fun to wear with a group of friends.
These fun GoGo dresses and white patent boots make for the cutest photos with friends.
Amazon has some surprisingly cheap dresses and boots to copy this 60s girls' costume.
Recreate this:
8. Candyland
A Candyland Halloween costume is a classic, but one you can rework in 1000 different ways.
Making a Candyland costume is easy and quick, and you'll likely already have some stuff to work within your closet.
As long as it has lots of pink and lollipops, you'll nail the Candyland costume for your college party!!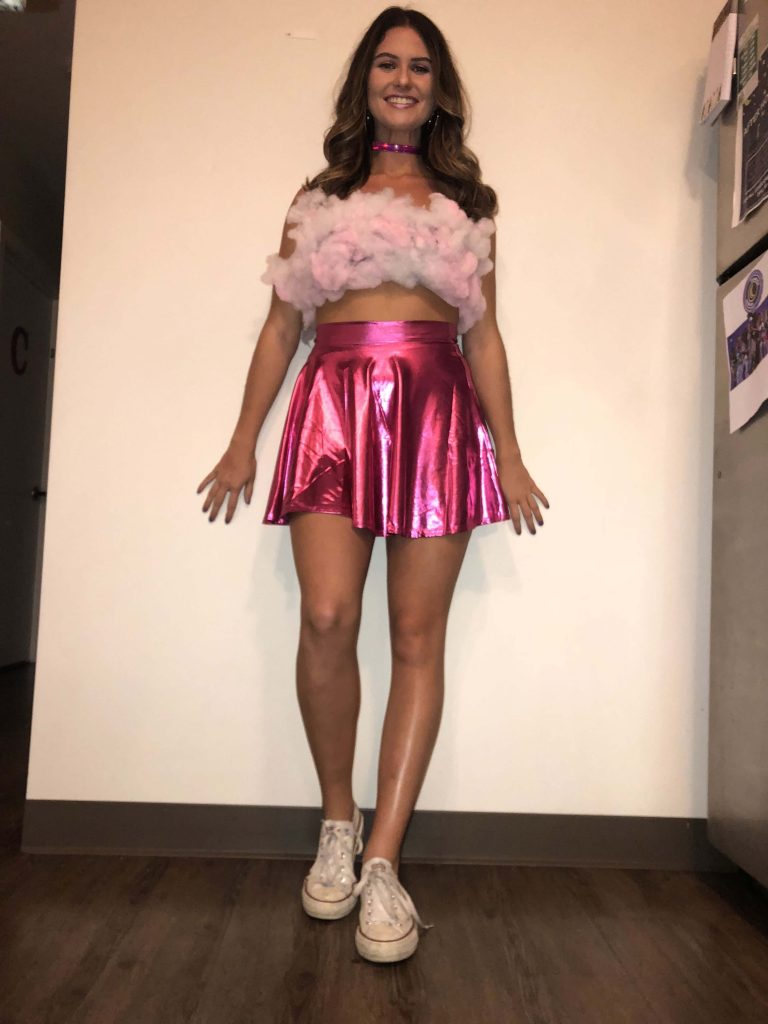 Copy this:
9. Catwoman
Who doesn't love a Catwoman costume?? If you have skinny black jeans and a cute black top, this costume is as last minute.
Must-have to complete your costume is a Catwoman mask.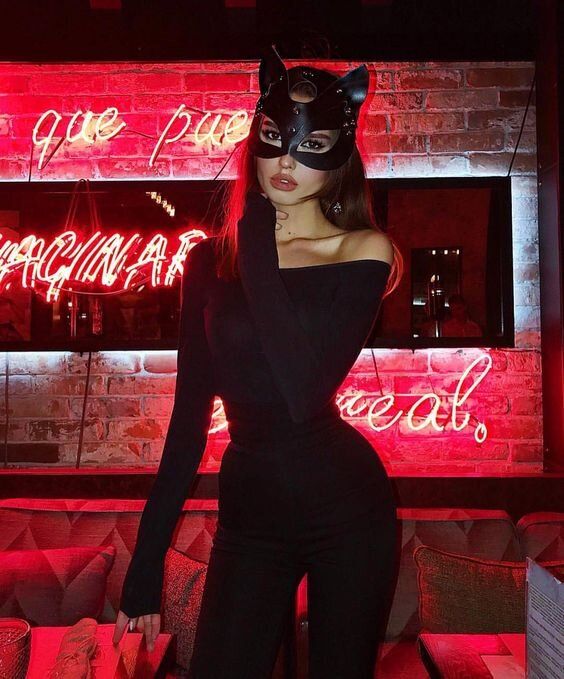 Recreate this:

10. Vampire
The good old vampire costume never gets old!!
Almost everyone has done this costume at some point, but it looks good, and it's so easy to copy.
I am obsessed with the top for this Vampire costume.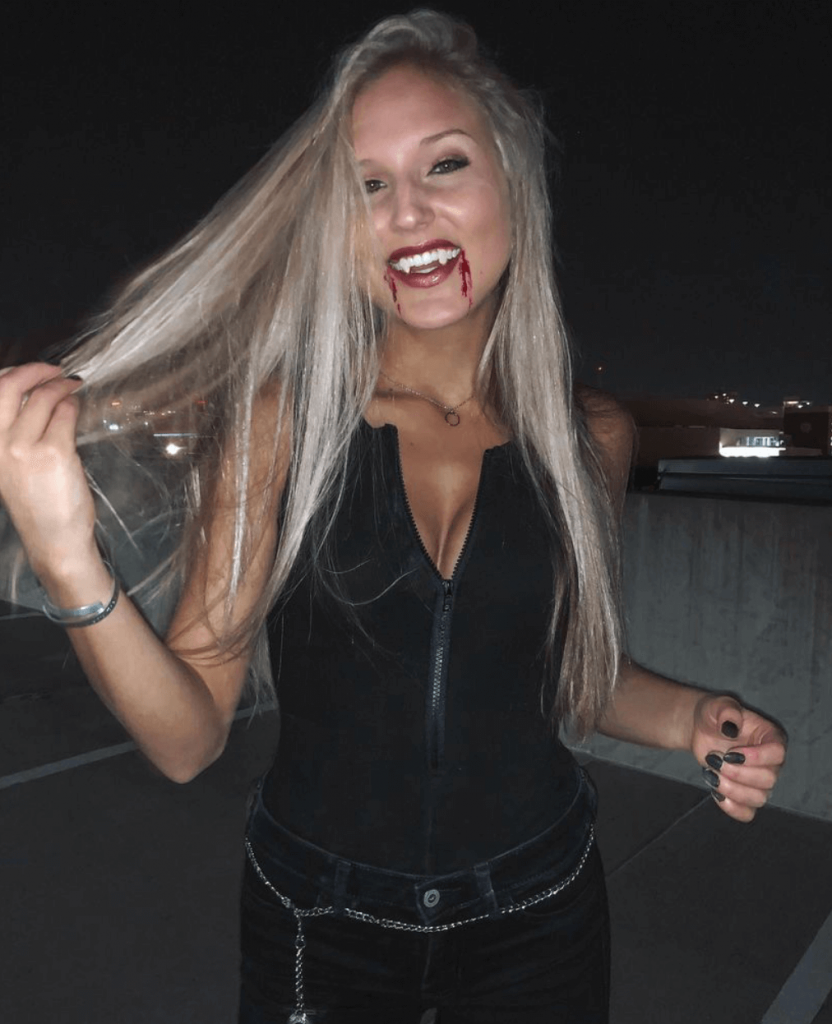 Recreate this:
11. Unicorn
A Unicorn costume is one of the cutest Halloween looks I've seen.
Everyone loves a unicorn!! Copy this costume with a pink tutu and unicorn headband horn.
Recreate this:
12. Flapper girls
The Great Gatsby or Flapper Girls have been popular Halloween costumes for the past years. And I get it!! The flapper girls' dresses are to die for.
A flapper girl costume is one of those insanely classy Halloween costumes that make you look a million bucks.
So if there's someone you want to impress, wear this.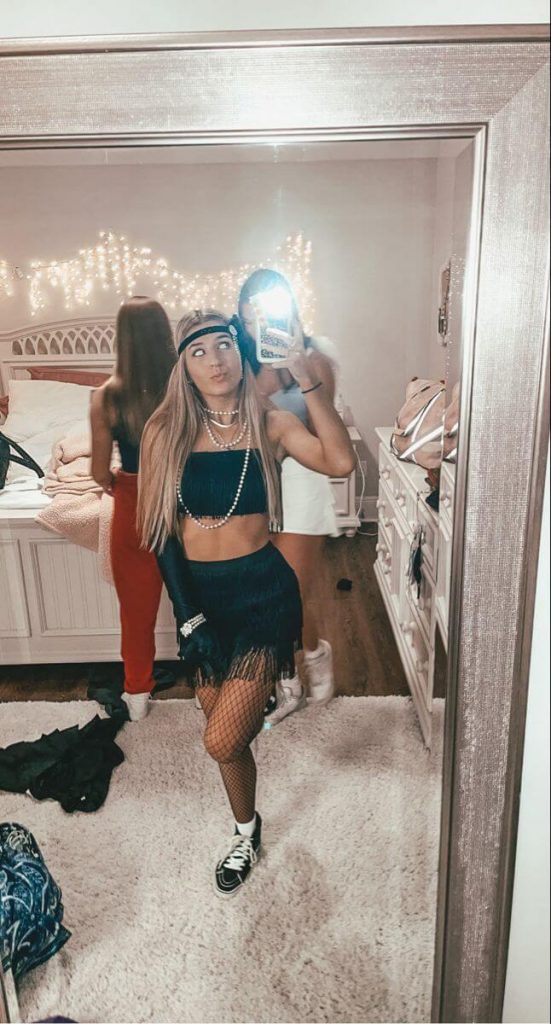 Copy this:
13. Barbie
So cheesy but so fun; go for a Barbie Halloween costume. Copy this look with a pink one-piece, a big pink bow, and knee-high socks.
Copy this:
14. 80s aerobics
When I came across this 80s aerobics costume, I laughed out loud. It's so good!!
Also, these colors are insane. Seriously, this 80s aerobics costume is fun to recreate with your friends.
Put together all the neon colors you have to create this fun Halloween costume.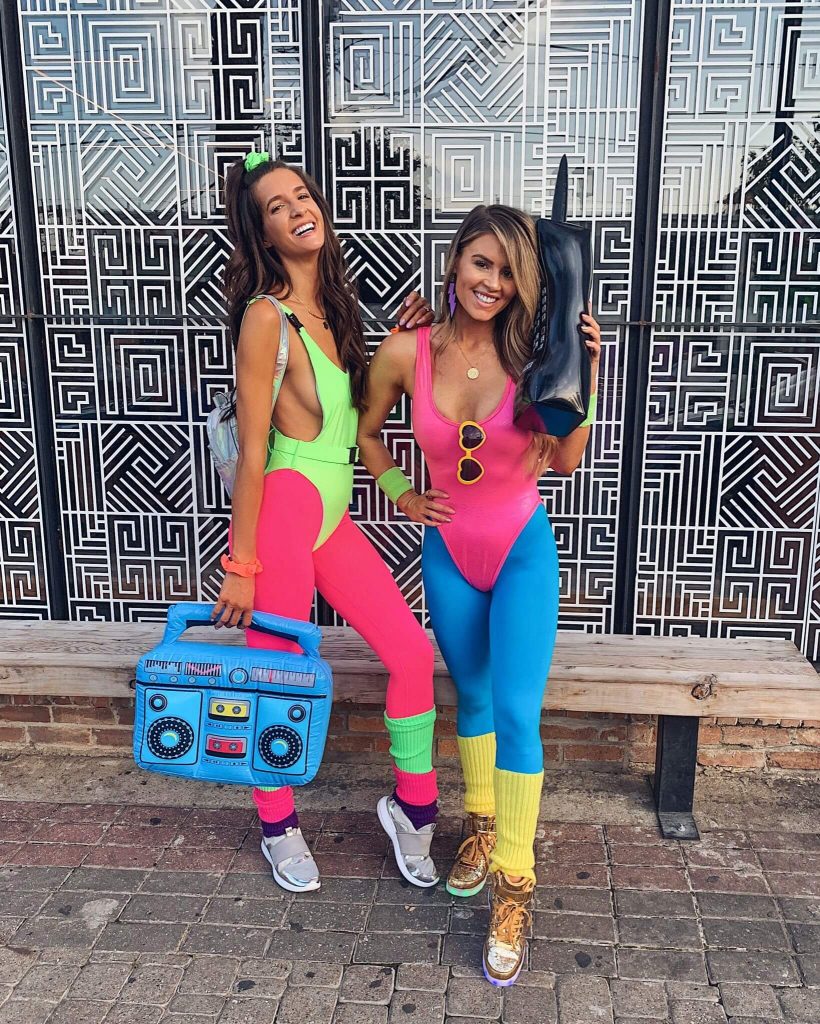 Copy this:
15. Genie
This genie or belly dancer costume is the cutest.
If you do this costume, it's a must to have the dangling set!! I also think that these gold headbands make you look so good.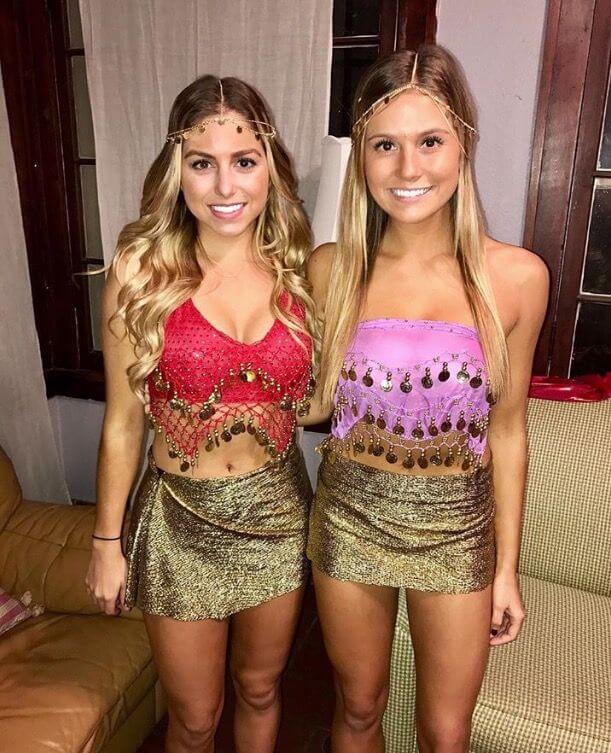 Copy this:
16. Girl scout
Good old girl scout costume, so fun.
This is one of those easy last-minute Halloween costumes that always look cute and make people laugh.
Plus, people will die over all those cute girl scout buttons (see below)
Copy this:
17. Festival Girl
'Festival girl' might not be a traditional Halloween costume, but it is recognizable!!
You can get super creative with this costume. Get inspiration from Coachella celebrity looks and raid your closet to create the perfect costume.
Recreate this:
18. Elle Woods
We love our Elle Woods!! Channel your inner Elle Woods with an obscene amount of pink.
Again, this is a costume you can't get wrong and one that is perfect if you need last-minute Halloween costume inspiration.
Copy this: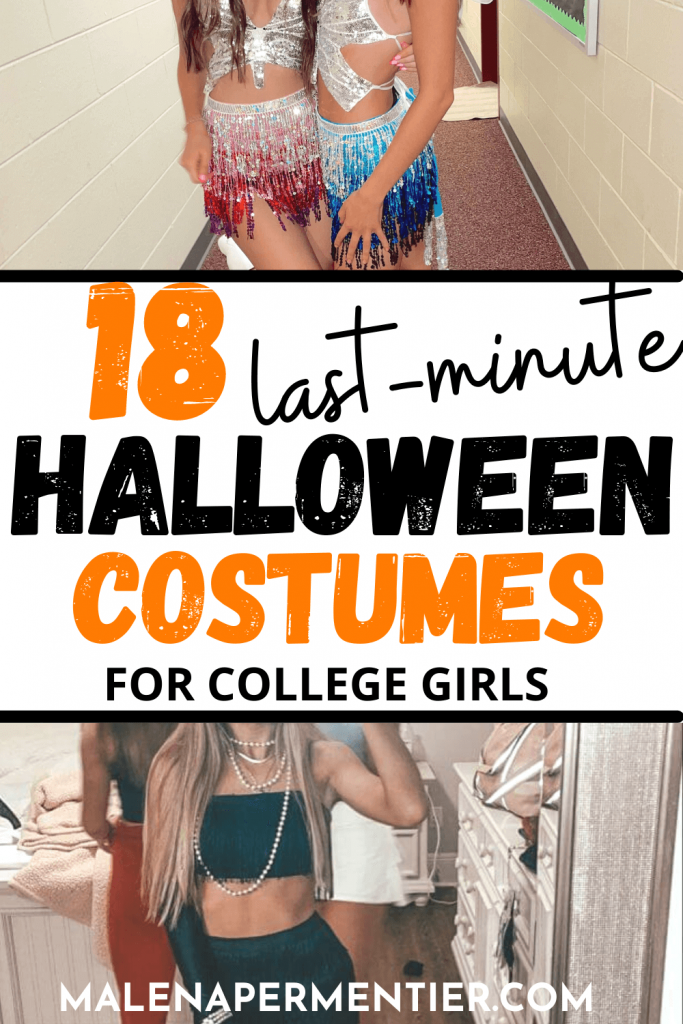 This post showed you the best last-minute college Halloween costumes for college girls.
You may also like: