This post shows you the best easy costumes with normal clothes.
Halloween party coming up? If you're lazy like me (and don't want to spend a lot of money!!), you are looking for costume ideas with clothes you already have.
In this post, I'm showing you 26 easy costumes with normal clothes for adults that you can put together last minute.
So if you're all about LOW effort when it comes to Halloween costumes, this post is for you 🙂
If you have trendy clothing like a tight black skirt, glitter top, something neon, or an all-white outfit, there are so many characters you can create!
An angel costume, pirate, evil clown, and cheetah (if you have any animal print tops!) are easy costumes to put together.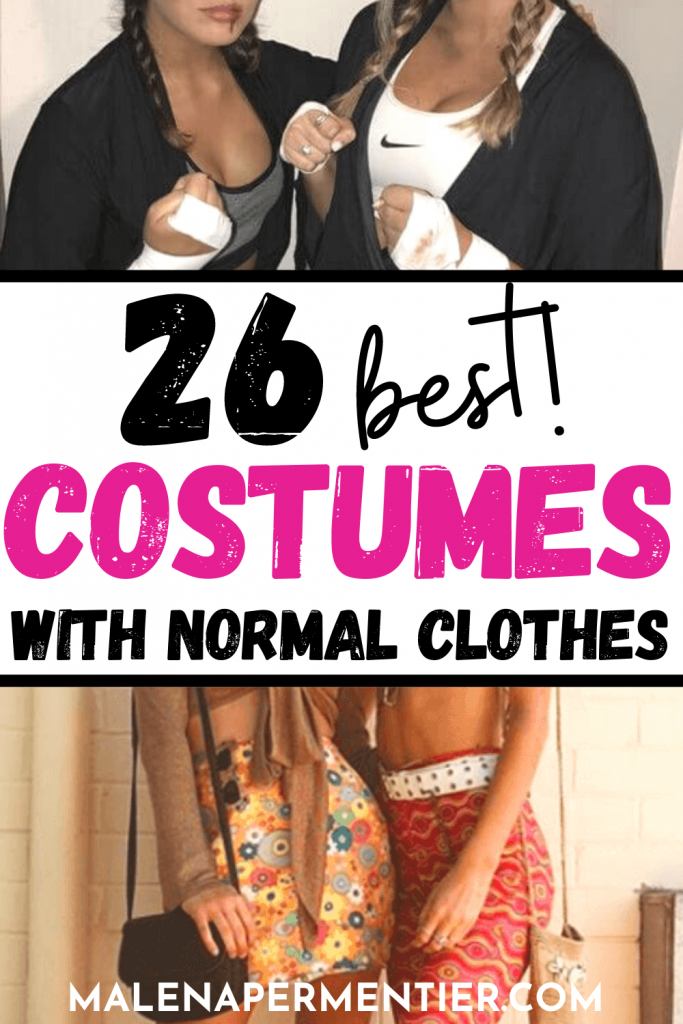 Easy costumes with normal clothes
1. Swat team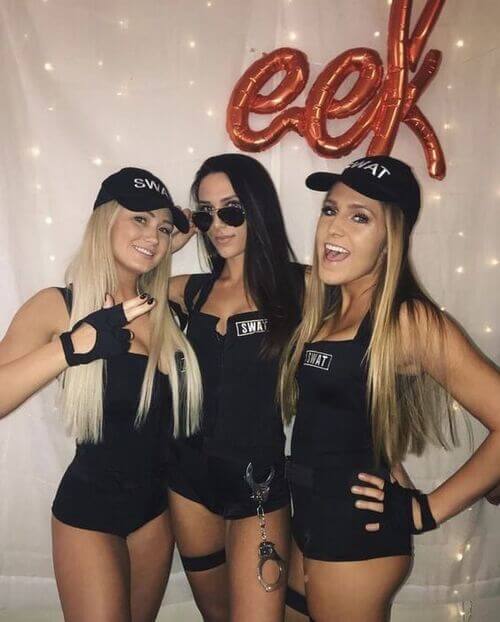 The Swat is a group of elite police marksmen specializing in high-risk tasks such as hostage rescue. Yes, I had to look that up.
A Swat team Halloween costume has been insanely popular, mainly because it's low effort and looks amazing. Girls can go for an all-black look with gloves swat patches. Guys can do all-black overalls.
2. 60s girls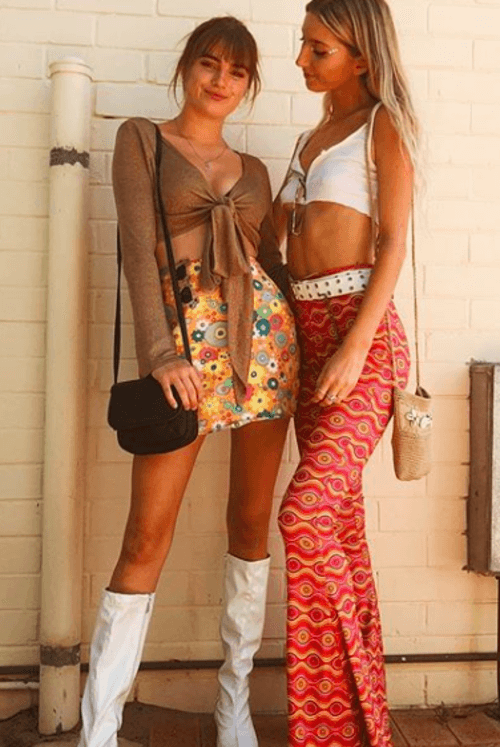 60s outfits include flare, flowers, and crop tops. Put on pants with a trippy print with a simple top for a cool sixties look. It's honestly not hard to put together with clothing you or your friends already have.
Easy costumes with regular clothes don't have to be boring – consider going for a fun character or an era like the 60s with lots of color and funky prints.
3. Evil clown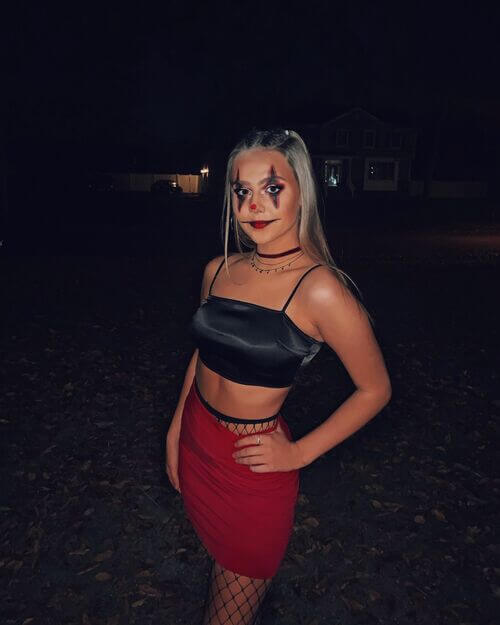 Spice up a simple costume idea by making it 'evil' lol. This evil clown idea lets you use your clothing, look hot, and play around with face paint. Sounds like a win-win to me.
4. Riverdale vixens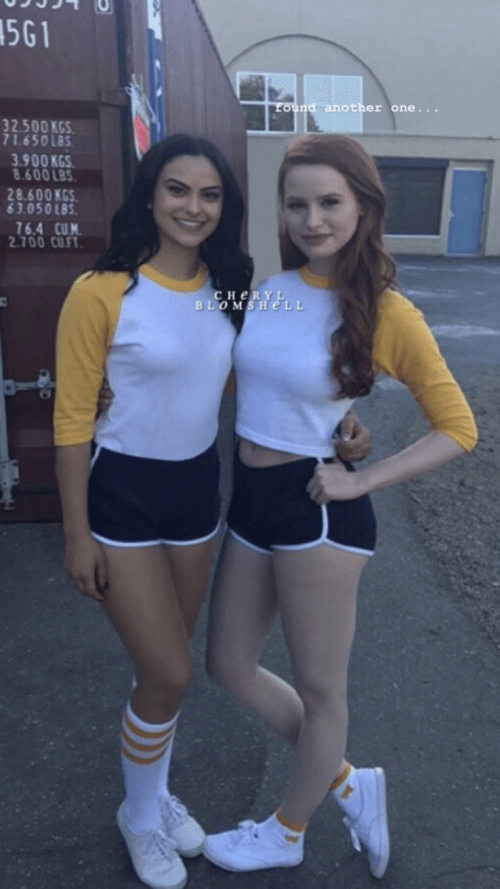 For all the Riverdale lovers!! Riverdale is based on the characters of Archie Comics. I have to admit; I never watched this TV series. But I know that it makes for an easy + lazy costume that so many girls love to wear to Halloween parties this year.
5. Frat boys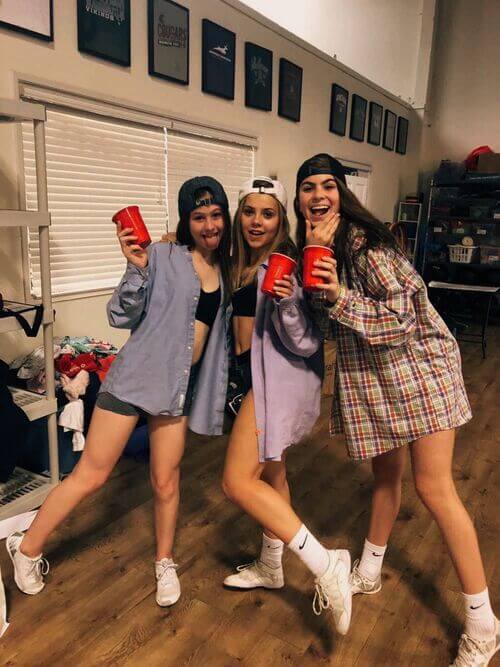 This one made me LOL, mainly because it's so true. A frat boy costume is a super low-effort and fun costume for groups! Borrow a men's shirt, put on a cap, and don't forget to have a red solo cup in hand :).
6. Paris Hilton early 2000s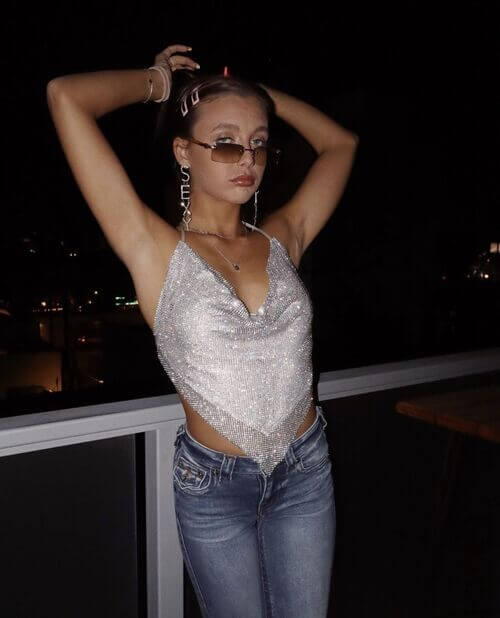 Emma Chamberlain nailed this Paris Hilton costume!! The early 2000s were wild regarding outfits, and they're excellent costume inspo for Halloween parties. Find your tackiest silver top, denim, and the signature 2000s rectangle sunglasses in a tacky color.
7. Bratz dolls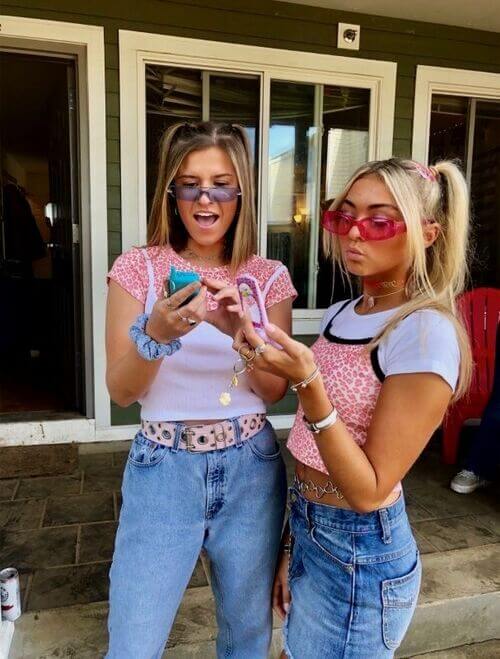 Bratz dolls are a costume idea you can easily pull off with everyday clothes. Put on a white tee under a pink leopard print top (or something similar). Don't forget: pink or purple sunglasses are a must-have for this look.
8. Police officers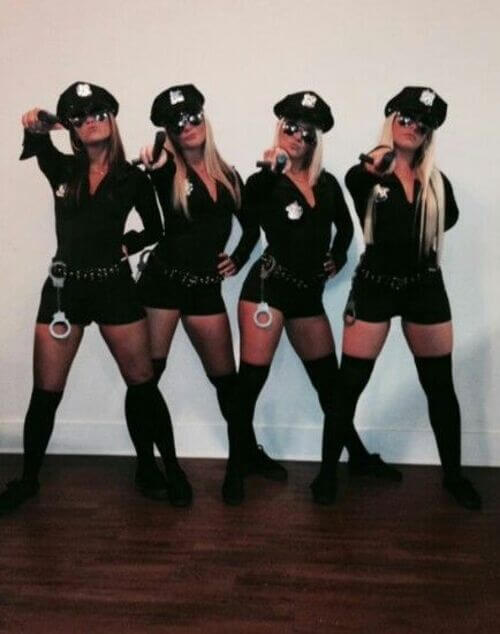 Another favorite: dress up as a police officer! This costume requires black overalls, a police cap, and cuffs. This costume always looks hot, and you can wear it single or in a group.
BTW: another good option is a captain costume!! You can put that costume together with a captain cap, white pants, and a striped t-shirt.
9. Aliens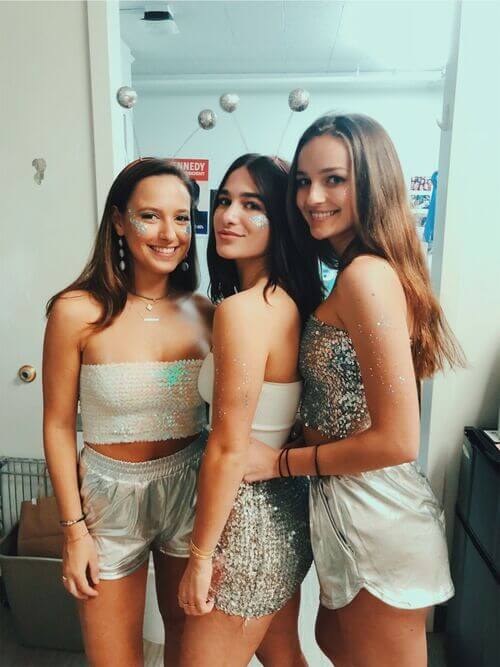 Create an alien costume with any futuristic or silver garments you have!! Think sequins, metallic fabrics, and glitter, for example. BTW, these types of clothes could also work for a DIY mermaid costume.
10. Cheetahs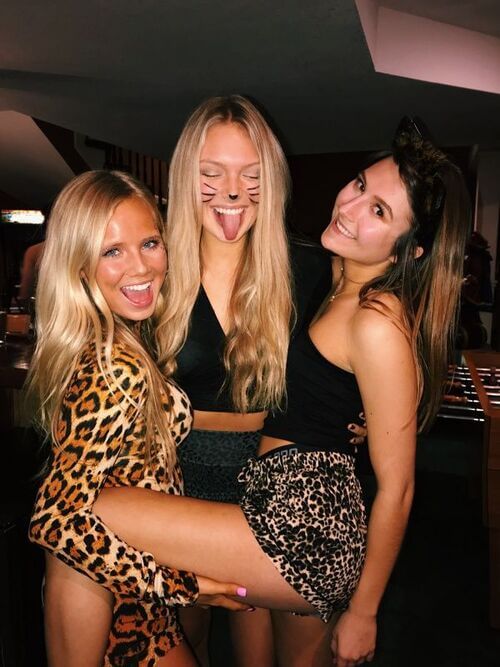 Got any animal prints in your closet? Use them for your costume. Cats, cheetahs, or leopards are also great for group costumes. Besides animal print clothes, the only thing you need for this costume is cat ears. That makes this costume a very cheap and easy option in 2022!
11. Boxers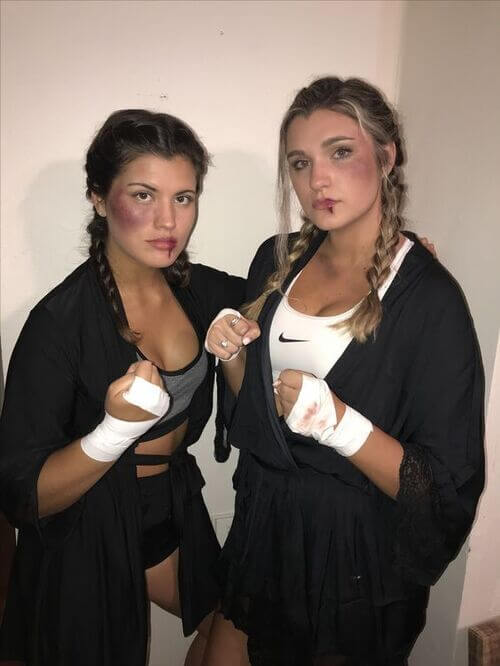 For a boxer costume, you can use your workout clothing with a black robe. It honestly doesn't get easier than that!! Wrap some white fabric around your wrists and stain it with red lipstick. This boxer look proves that low effort costumes can still look amazing.
12. Damien from mean girls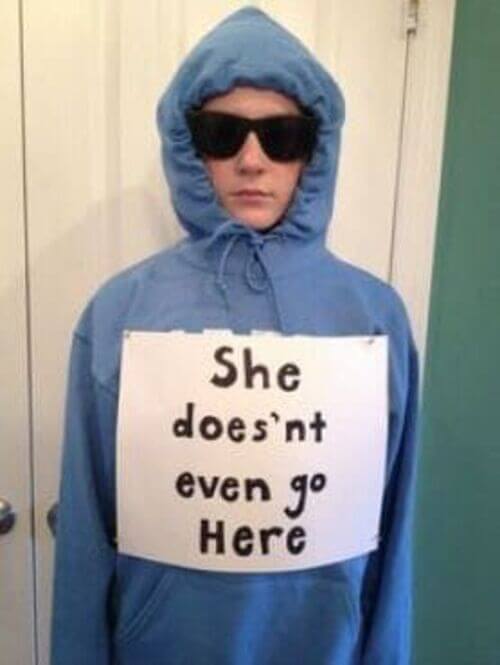 Damien from Mean Girls is a classic!! This is your go-to if you're looking for insanely last-minute Halloween costume ideas. Most people will have a blue hoodie in their closet; if not, ask your friends. Don't forget the black sunglasses to complete the look.
13. Tacky tourists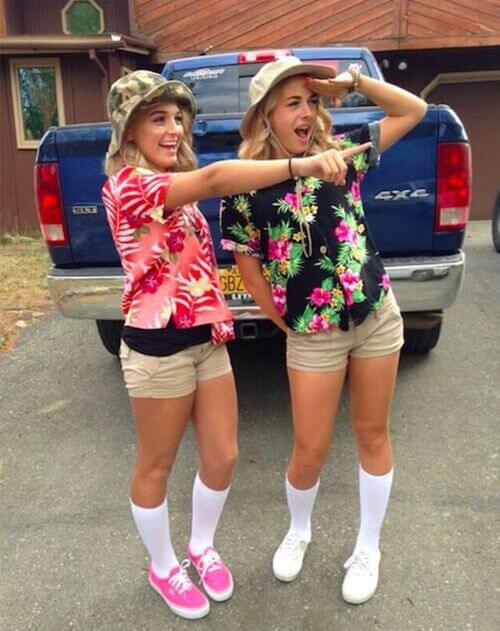 Tacky tourists are an easy and fun costume to wear to a Halloween party!! Combine floral prints with colorful sneakers. You can add a tropical touch with Hawaiian lei or safari hats. A camera around your neck is another fun prop to elevate the tourist costume.
14. Sexy bunny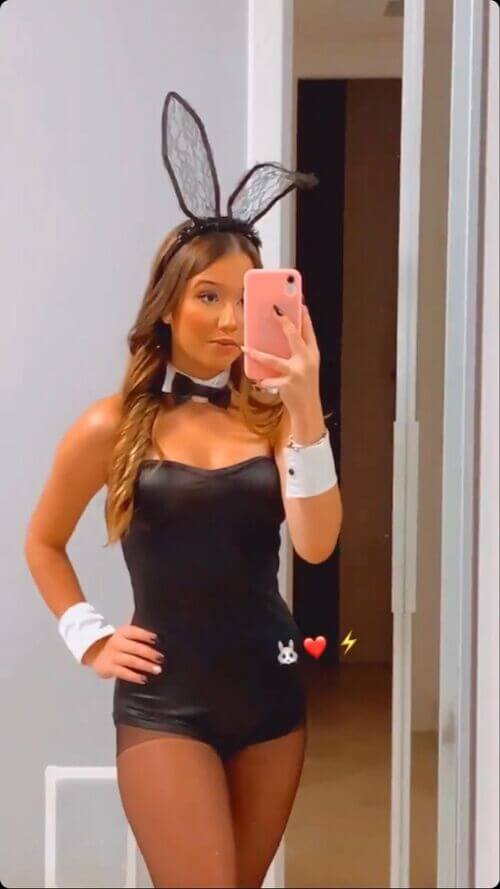 This sexy bunny outfit is the perfect costume choice for Halloween parties. Recreate this look with a black bodysuit in a fabulous fabric, like leather or shiny material. The lace bunny ears headband makes this costume look super cute.
15. Fire and Ice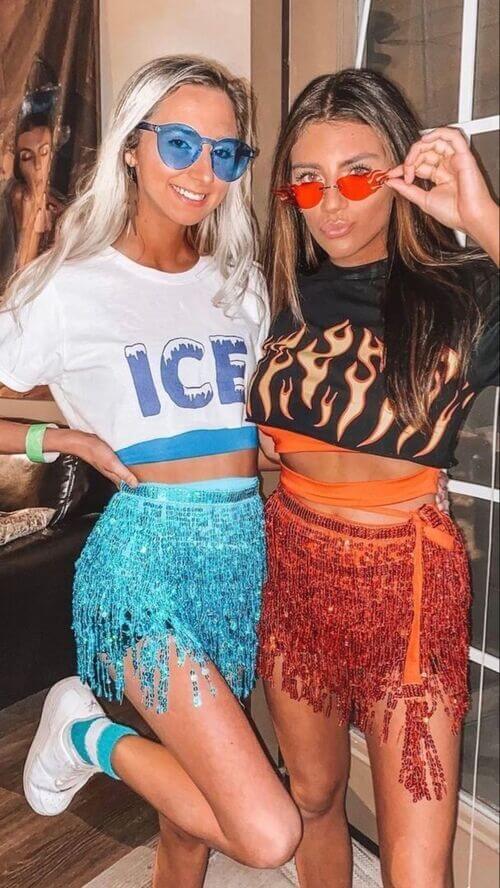 Fire and ice are costume ideas that are great for lazy Halloween dressers!! This theme works equally well for girls and guys. This ice t-shirt is available in a fit for both.
16. Bikers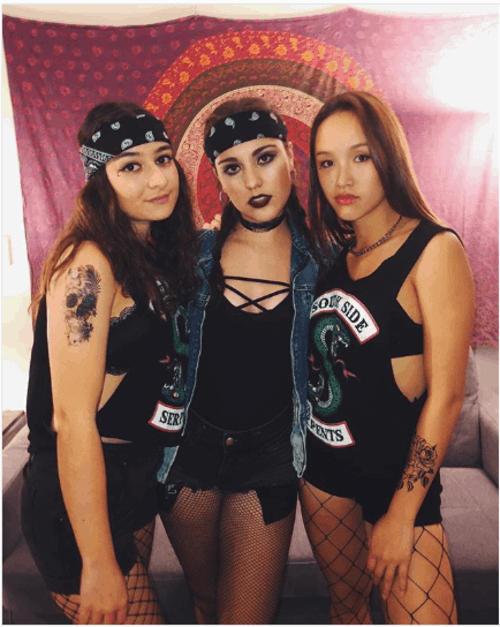 Ugh, this must be one of my favorite costume ideas; these girls look so cool! Recreate this costume with black and biker items from your closet. Don't forget to add a bandana and fishnet tights for an ultra-stylish look.
17. Cheetah girls

This must be one of the cutest and easiest last-minute group costumes for girls!! The cheetah girls!! Ask everyone to wear their velvet tracksuit, preferably in colors like pink, purple, blue, and red.
18. Skeletons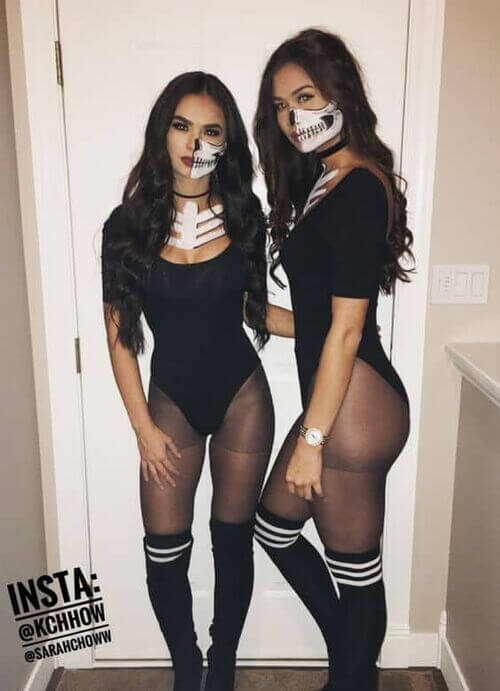 I love a good skeleton costume because it can be sexy and scary at the same time. The skeleton costume is simple to put together and requires only a body suit—Hotpants optional. Get black and white face paint to create that skeleton character.
19. Prisoners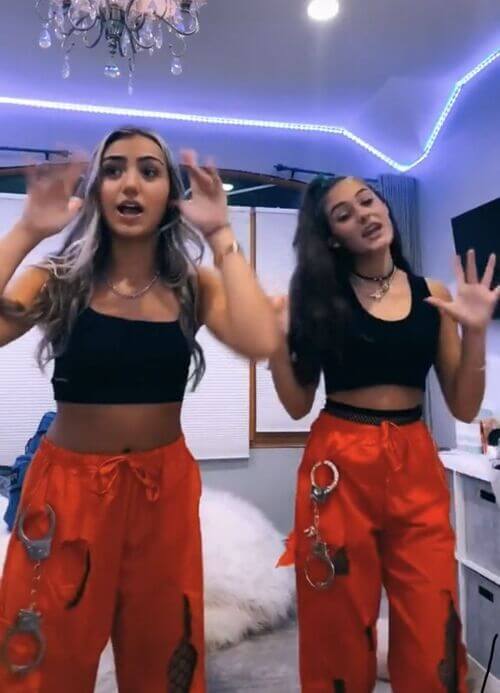 Go for a prisoner costume!! Not everyone has orange pants in their closet, but you will certainly have a black crop top. Orange pants are cheap, and this prisoner costume looks cool and sexy.
20. Devil and angel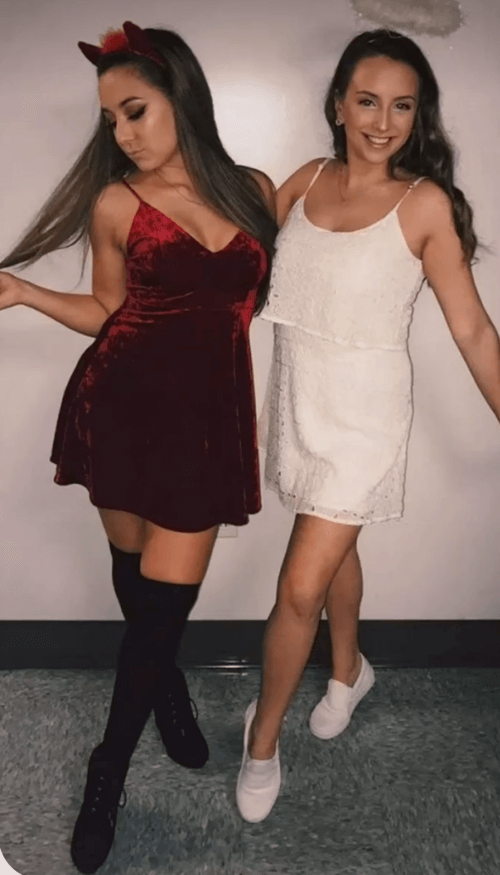 Sure, devil and angel costumes are used a lot, but WHO cares?! A devil or angel costume looks insanely good on all girls, and you can put this outfit together with items you already have in your closet. For a devil costume, I think that a red velvet dress gives the costume that special touch.
21. Stars and Moon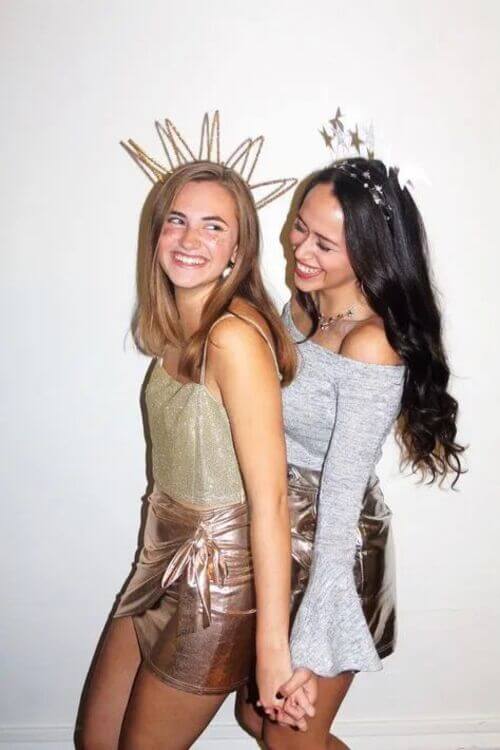 Stars and moon costume or stars and sun costume is another great idea if you're looking for low-effort costume ideas. This would be one of my first choices if you're looking for an elegant costume.
22. Pink cowgirls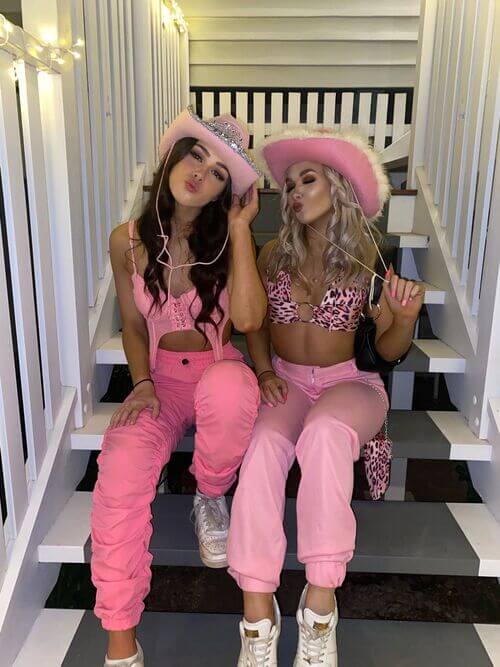 Uhm yesss the pink cowgirl costume is here to stay!! This costume is super popular amongst college girls and beyond. It's not only popular for Halloween parties but also as a birthday or bachelorette theme.
23. Cats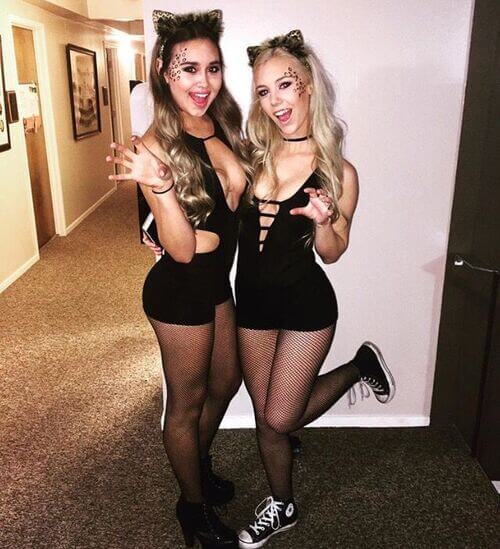 The good old cat costume is always a winner!! You can put this costume together with your favorite black dress and sneakers. The only must-have is cat ears and may be temporary leopard tattoo stickers for your face. I mean, how cute is this costume!!
24. Barbie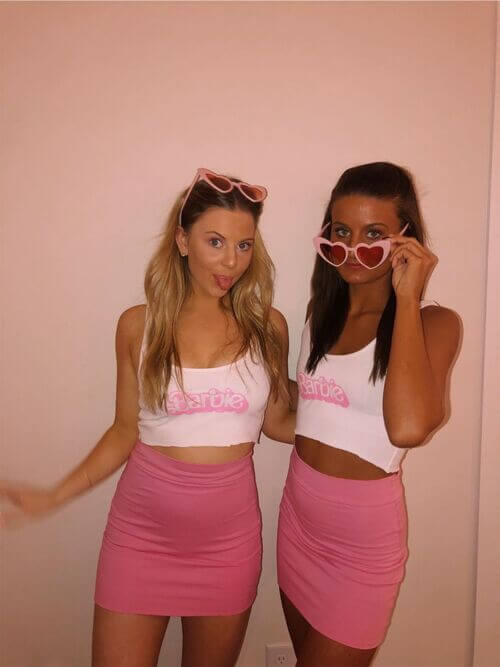 Love pink? Then a Barbie costume is a great last-minute costume for Halloween. The easiest way to put this costume together is with a tight pink skirt and a white crop top. Heart-shaped sunglasses are also essential.
25. Daphne & Velma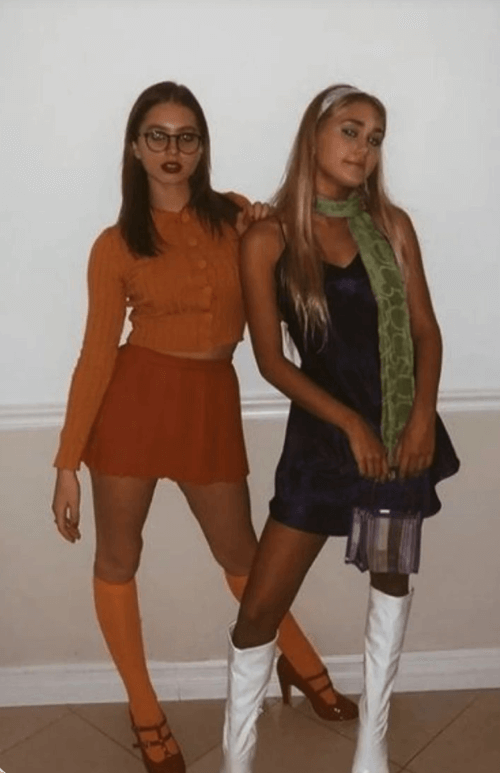 Daphne and Velma have that signature fun and retro look that you can easily recreate!! Pulling off this costume idea will be a breeze if you have a vintage-loving friend or if you have many retro items in your closet. The white patent boots make this costume stand out.
26. Charlie's angels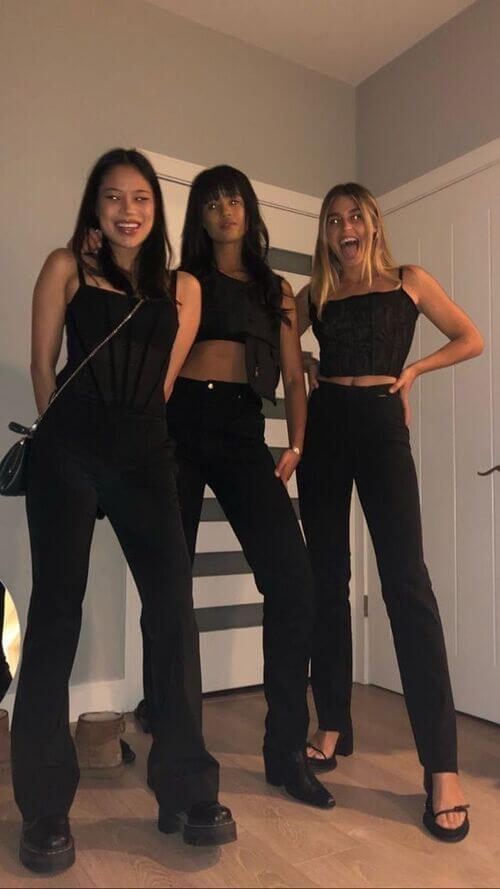 This Charlie's angels costume might be the laziest costume of them all!! Wear black jumpsuits with your girlfriends for a beautiful Charlie's angels look.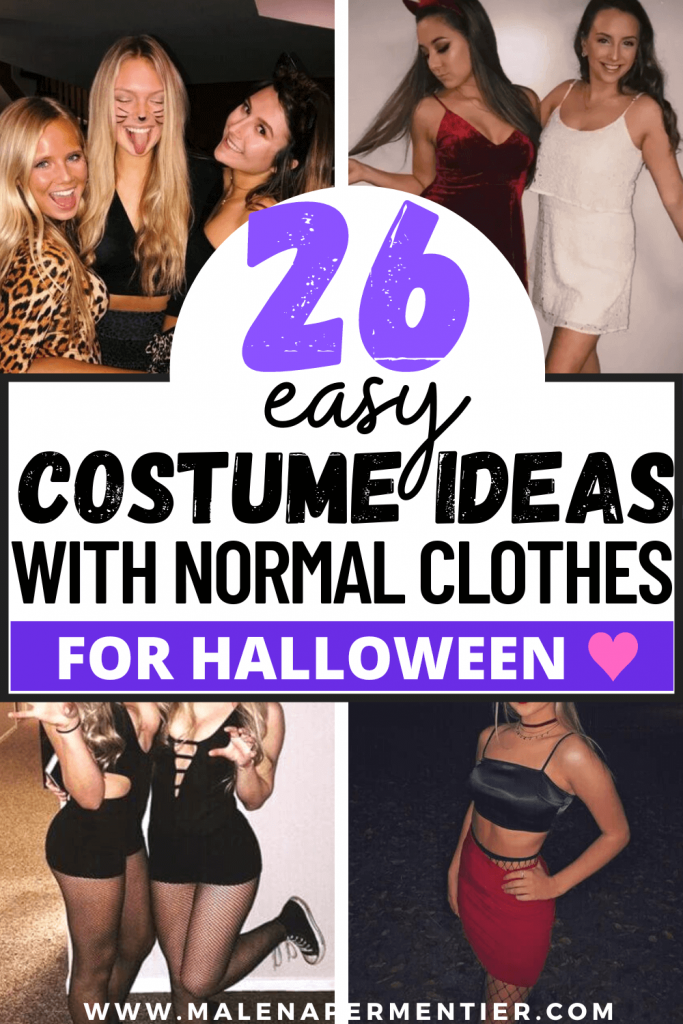 This post showed you easy costumes with normal clothes for Halloween parties this year.
You may also like: