The 2000s were quite the era for iconic fashion! So this post shows you 13 early 2000s-inspired Halloween costume ideas to wear in 2022.
Let's look at some great celebrity looks and ways to pull off a y2k look for Halloween.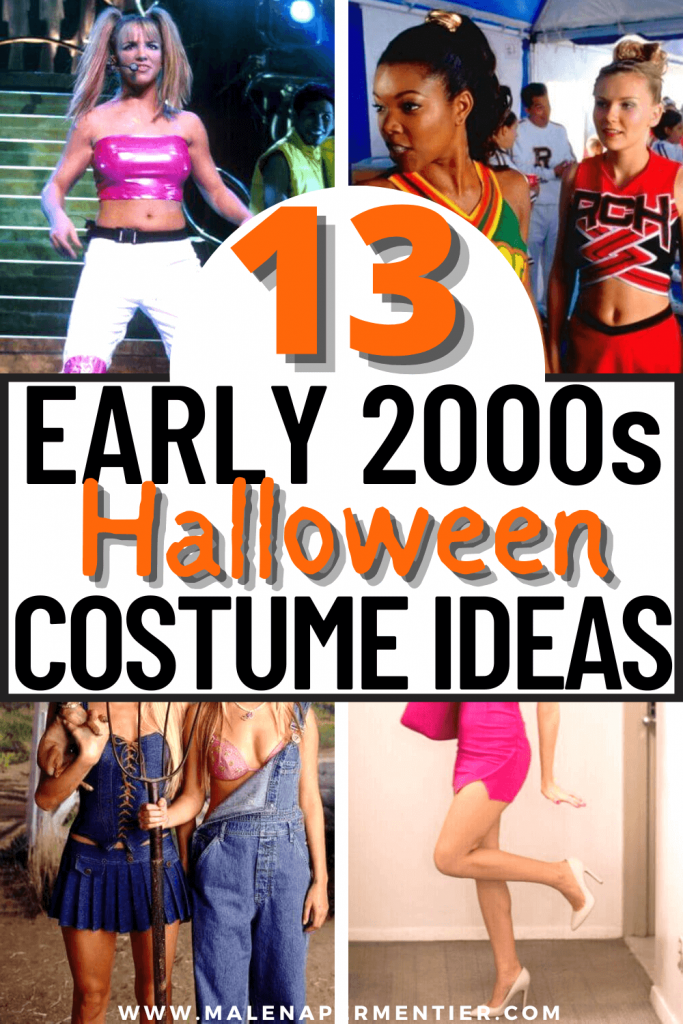 Best Early 2000s Halloween costumes
1. Legally blonde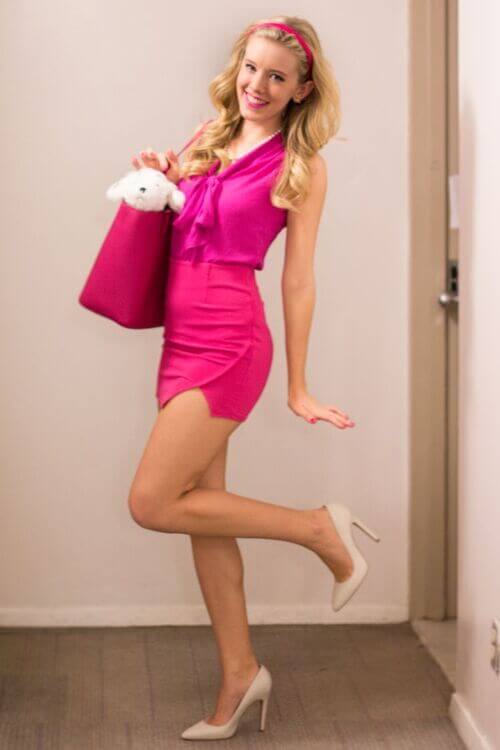 Elle woods was every girl's obsession in the 2000s. The "What? Like, it's hard?" quote is forever my favorite. Needless to say, to pull off a Legally Blonde costume, you need all things pink. You might already have this in your closet.
You can also wear her iconic bunny costume!!! I actually think that's the best and funniest look of the movie.
2. Paris Hilton in the 2000s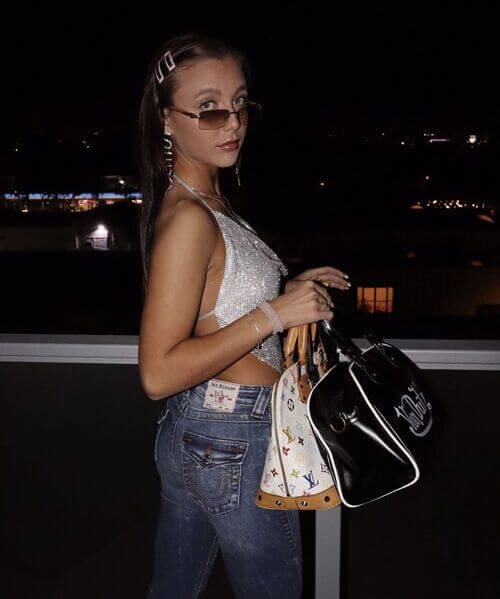 Paris Hilton served the looks in the 2000s. I love how Emma Chamberlain pulled off Paris Hilton's silver glittery top look. I feel like everyone remembers this look! Even though it's pretty simple, I immediately know it's Paris Hilton.
Complete this Halloween costume with y2k sunglasses (you might already own these :))
3. Bring it on Cheerleaders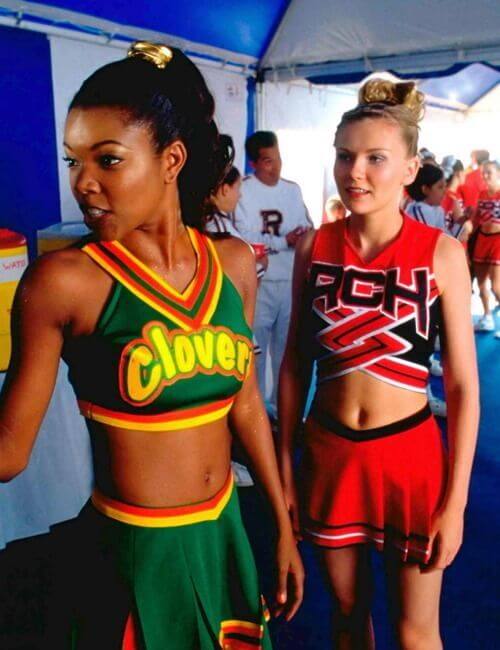 Anyone else obsessed with this movie when they were teenagers??!! I must have watched this one at least 10 times, it's so good. You can get a Clovers costume on Amazon, which looks so good.
This is, by the way, also a great costume to wear with your bestie :). Even better if one of you is brunette and one blonde.
4. Britney Spears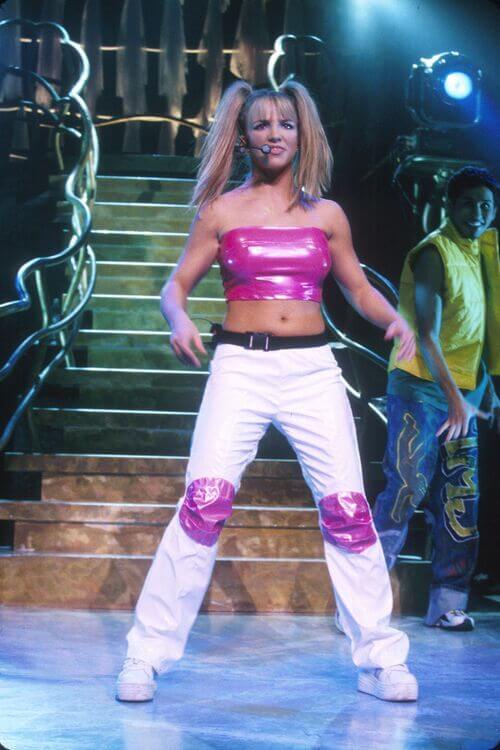 Britney's outfits from the 2000s are super fun and girly. I'm sure everyone remembers this outfit with white pants and holographic pink top.
You can easily recreate this Britney costume with a fake headset and a strapless pink top like listed above!
5. Paris and Nicole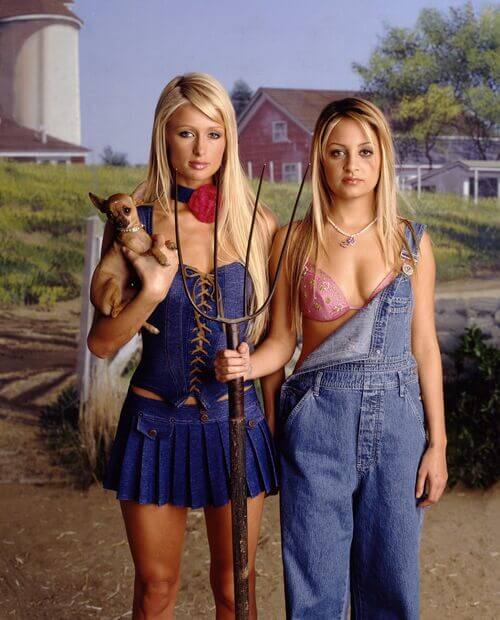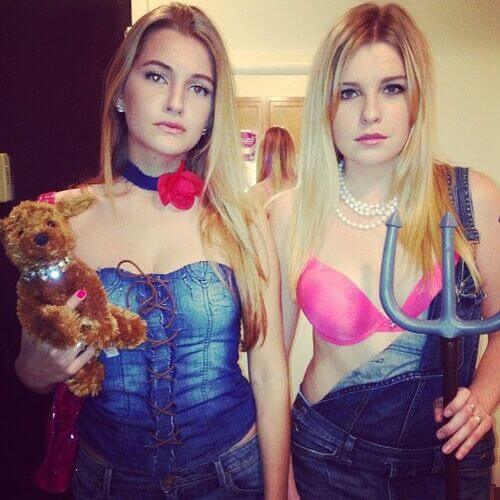 Another early 2000s moment: Paris and Nicole in the simple life. They started making this show in 2003, and I watched quite a few of these episodes!! For this costume, you need all things denim!
You can also get creative with the rose choker! It's super cute.
6. Justin & Britney in denim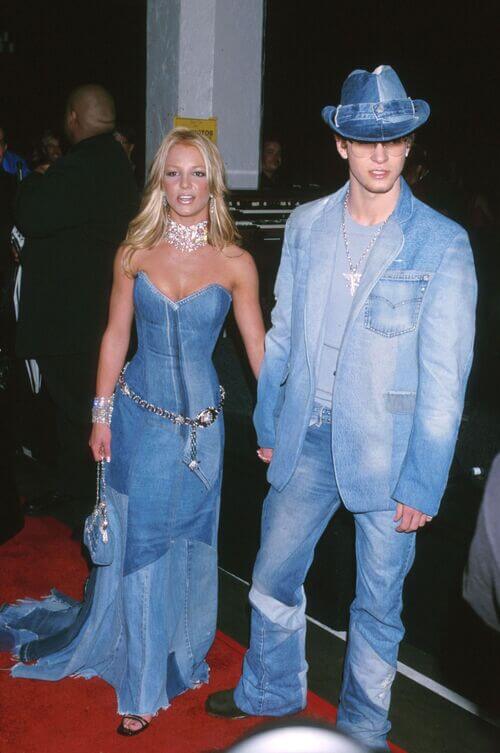 Denim was a thing in the early 2000s!! This iconic denim look worn by Britney and Justin has been recreated by other celebrities over the years. I also find it funny that when you google Britney and Justin, instantly 20 pictures of them in this denim look come up! lol.
7. Mean girls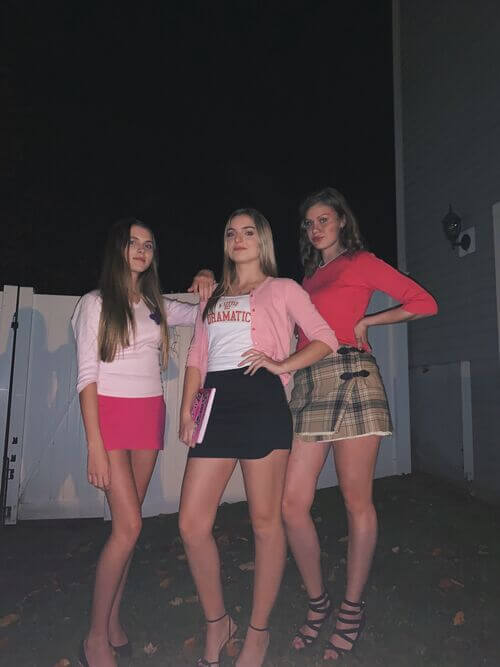 Another 2000s movie I'm sure so many of us watched and rewatched a zillion times. You can wear this costume with 3 or 4 friends. Karen, Regina, Gretchen, and Cady. I only remembered the names Regina and Gretchen! whoops.
8. Avril Lavigne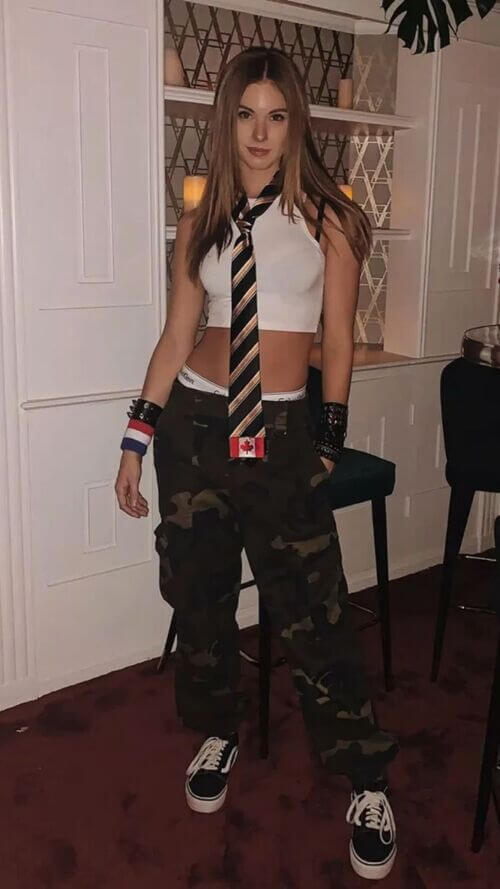 Avril Lavigne was always serving the baddie looks in the year 2000! When you wear jeans, a crop top, tie, and some studs, I'm pretty sure everyone knows who you are. I can't think of anyone else that quite rocked this style as she did.
This is also a great last-minute costume you can put together with normal clothes!!
Related: 26 Easy Costumes With Normal Clothes To Wear For Halloween This Year
9. The Devil Wears Prada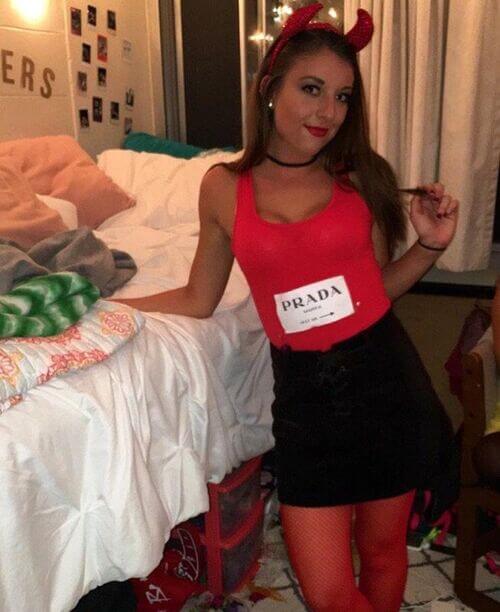 This costume is so creative, but it immediately makes sense!! The Devil Wears Prada was released in 2006 and became a cult movie over time. For this costume, you need a red top or a red dress. A horn and pitchfork prop would also be great!!
For the Prada part, you can simply print a Prada logo and stick it on your top. Gotta love a simple DIY lol.
10. J.Lo in the iconic green dress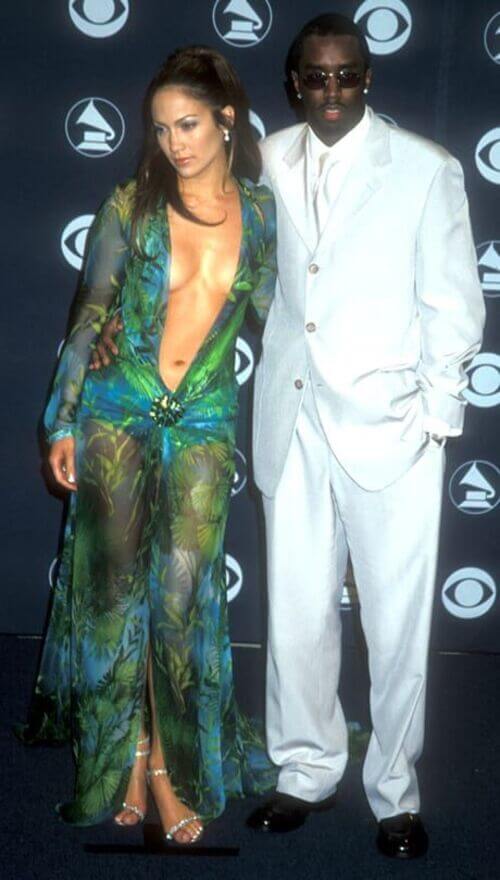 Even J.Lo thinks this is the most iconic look she's ever worn! At least I remember she said so in the documentary about her on Netflix.
This is a great costume because you get to wear a stunning jungle print dress! I found a maxi dress with a similar print on Amazon that looks amazing. Don't forget to accessorize and do a half ponytail (or what do you call that hairdo?)
11. Mamma Mia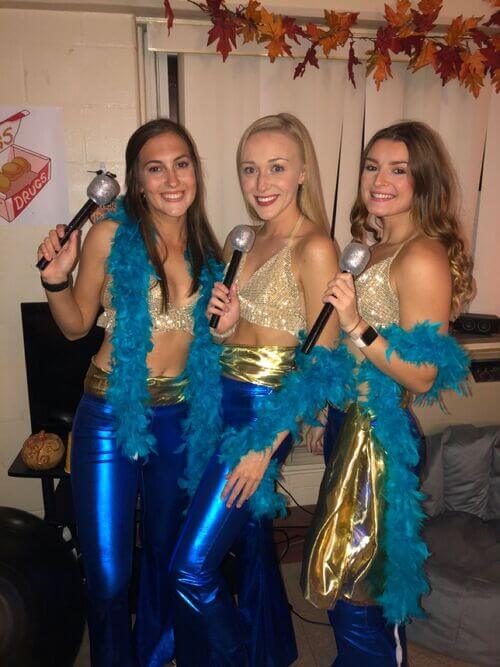 The Mamma Mia movie remains popular to this day, making it a great Halloween costume to wear with your besties this year. To be honest, I don't remember much of the movie, but I do remember this look, and I'm obsessed.
12. Gwen Stefani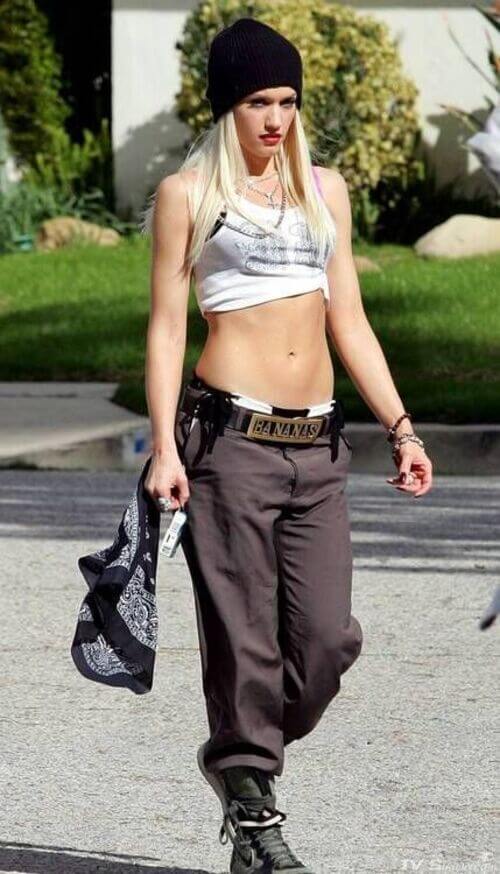 I love how Gwen Stefani always has such a badass style! Not sure everyone can pull this off (I don't think I could), but for the girlies who can, go you!!
Essentials for this outfit are a bandana, a beanie, and layered necklaces. You also need the baggiest pair of pants and a cropped t-shirt.
13. Kylie Jenner as Christina Aguilera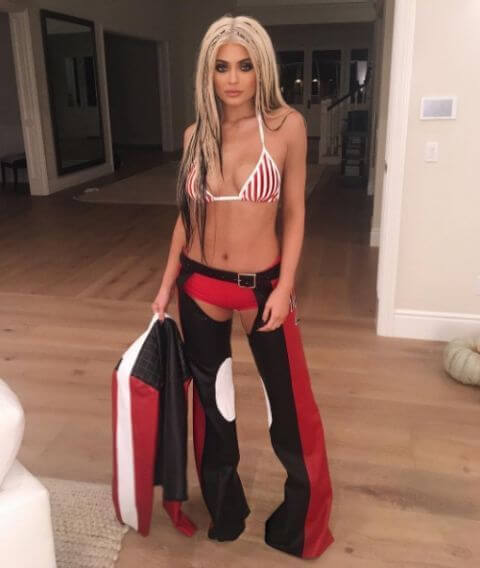 Celebrities have repeatedly worn Christina Aguilera's Dirty costume, and I love how Kylie Jenner pulls it off in this picture. The pants are hard to find! But you can use something similar.
The top is easy because it's simply a red-white striped bikini top. If you can make your hair like Christina, that would be amazing for this costume.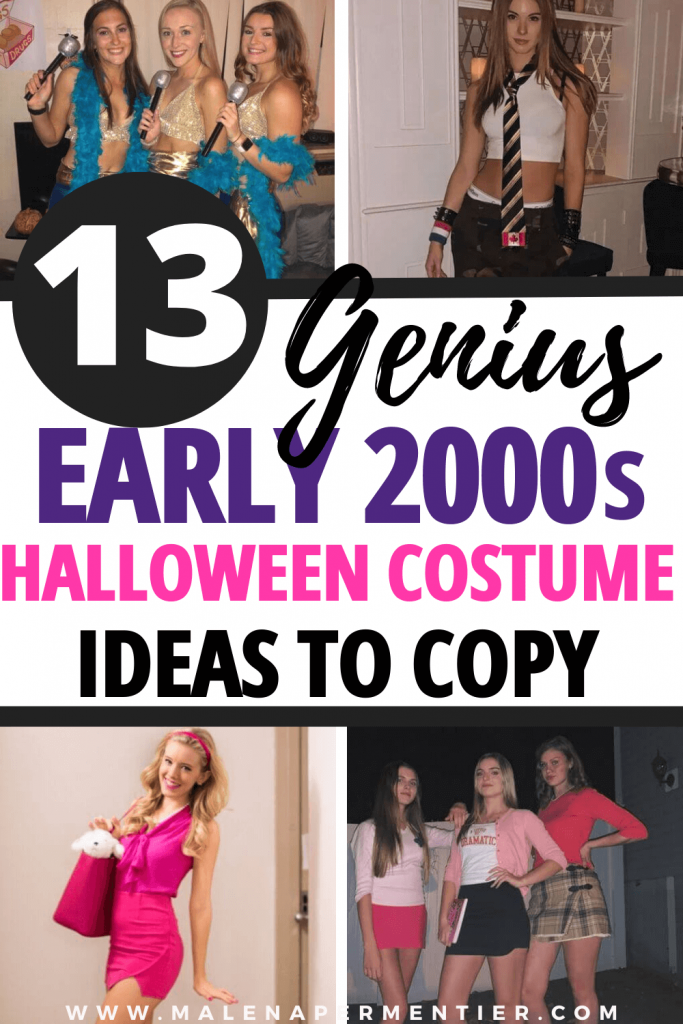 This post showed you the best early 2000s Halloween Costume Ideas.
You may also like: