Hey there! Some links on this page are affiliate links which means that, if you choose to make a purchase, I may earn a small commission at no extra cost to you. I greatly appreciate your support!
All Fun and Games, But Here Are 10 Things NOT To Do At Your Graduation Party
Many students and their families are getting ready for celebrations to honor the end of an academic journey as graduation season draws near.
While graduation parties can be a lot of fun, they can also be a breeding ground for poor-decision making and dangerous behaviors.
It's crucial to know what to avoid doing to ensure that everyone has a fun and safe time during your graduation celebration.
From drinking and driving to social media missteps, there are plenty of pitfalls to avoid regarding graduation parties.
To enjoy your graduation celebration in style while being responsible and safe, here are 10 things not to do at a graduation party!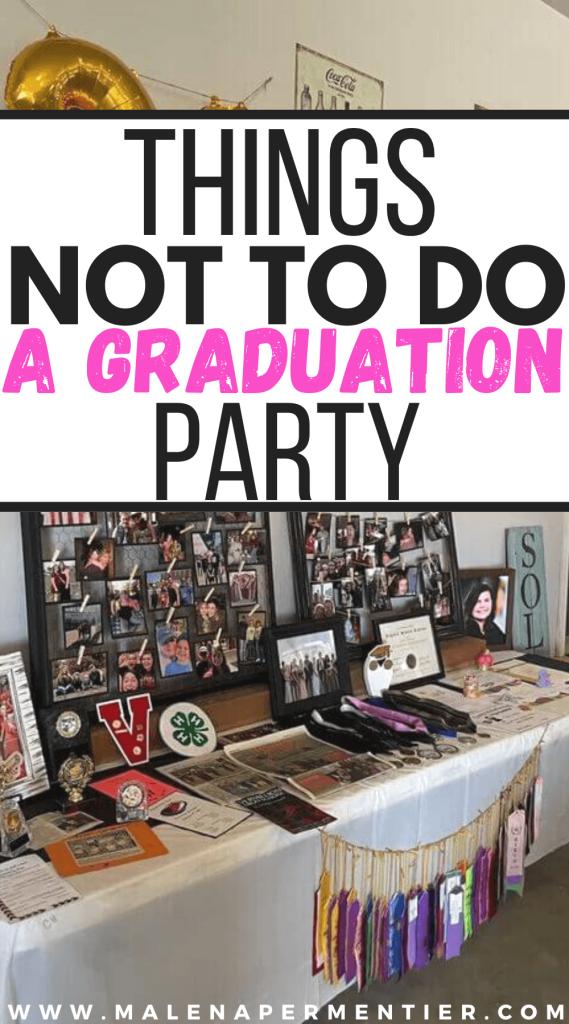 1. Don't Drink and Drive
Drinking and driving are one of the most dangerous mistakes someone can make after attending a graduation party.
Although it's not uncommon for guests to enjoy a few alcoholic beverages during the festivities, it's important to remember that even a tiny amount of alcohol can impair your judgment and reaction time.
Hence, to prevent such tragedies, always remain everyone at your party to designate a sober driver, arrange for a ride-share service, or plan to stay at the party location overnight when they get a bit drunk, or even avoid consuming alcohol if they plan to drive home.
By taking these steps, you can ensure everyone has a fun and safe time celebrating this important milestone!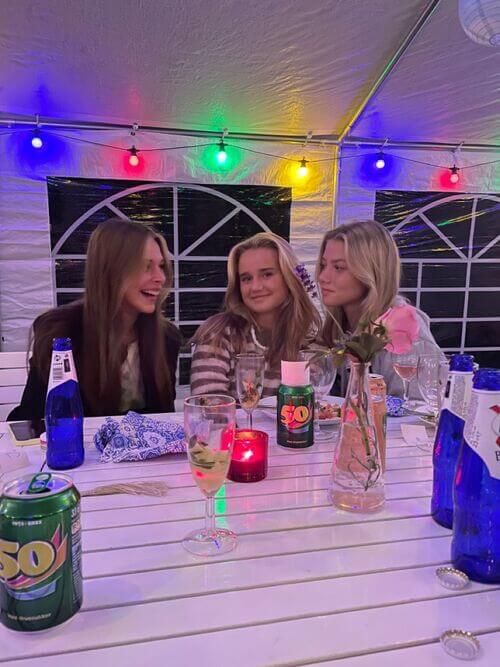 2. Don't Ignore Fire Safety
You may think that fireworks may seem like a fun way to celebrate, but they can also be dangerous.
Avoid using fireworks or open flames at your graduation parties, especially if there are any flammable materials at your party location.
Make sure to have a fire extinguisher on hand in case of an emergency.
Replace fireworks with something more safe and sustainable, such as lightsticks or glow-in-the-dark bracelets, if you want something more festive.
3. Don't Forget To Provide Refreshments and Food
Drinks and food are the highlights of parties, so ensure you prepare enough refreshments, snacks, or mains for everyone at the party.
Make a list of all the food and drinks you want to serve at the party and estimate how much you'll need for the number of guests attending.
This will help you avoid running out of refreshments before the party is over.
Then, you can set up a drink station with pitchers of water, soda, lemonade, or ice tea, as well as cups, ice, and a few drink dispensers.
This allows guests to serve themselves and keeps them hydrated throughout the party.
For the food, keep it simple! Graduation parties are often casual events, so don't feel like you need to serve a gourmet meal.
Finger foods, such as sandwiches, french fries, and fruit skewers, are easy to prepare and serve.
Graduation parties are also a great opportunity to indulge in a celebratory cake.
Consider ordering a custom cake with the graduates' name, school colors, or a graduation cap design!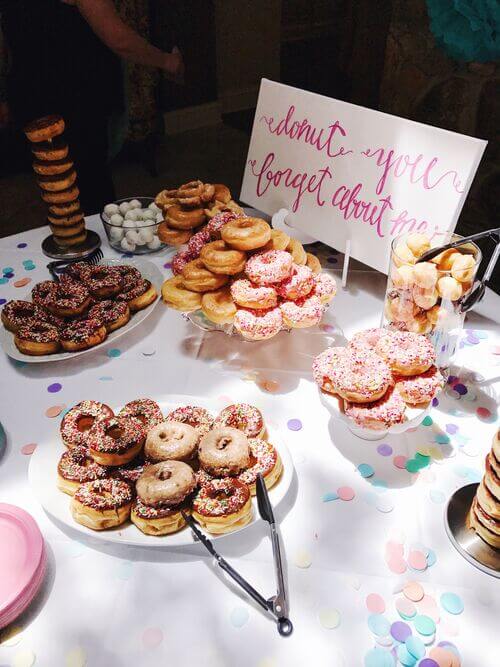 4. Don't Leave Your Guests Bored
Graduation parties are occasions to celebrate, and ensuring that your guests are entertained is a terrific way to guarantee everyone a nice time.
You may prepare some things, such as music, a photo booth, games, karaoke, and many more!
A good playlist can set the mood for the party and get guests dancing.
Setting up a photo booth area with props and a backdrop is a fun way to capture memories and create lasting keepsakes for the graduate and their guests.
Board games, card games, and lawn games, such as cornhole and ladder toss, can keep guests entertained and engaged throughout the party.
You can make sure that everyone at your graduation party has a nice time and makes lifelong memories as you commemorate this significant milestone by offering a choice of entertainment alternatives.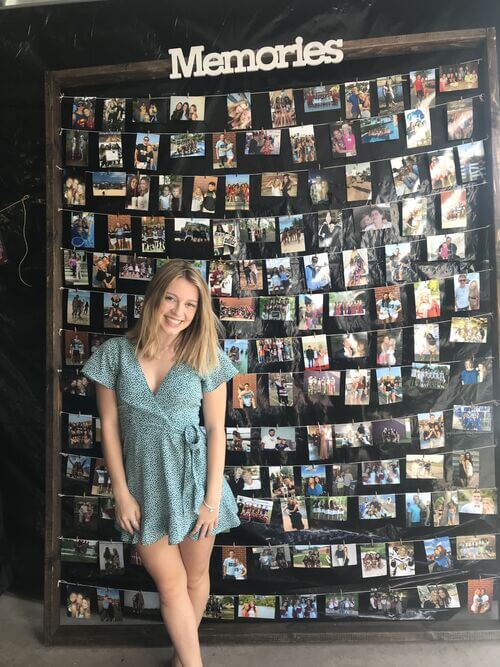 5. Don't Post Embarrassing Photos On Social Media
It's critical to consider how our online behavior affects other people in the social media age, especially when it comes to graduation celebrations.
Remember the following social media etiquette guidelines when attending or hosting a graduation party.
Ask for permission before posting photos since not everyone is comfortable with having their photo posted online, so always ask for permission before posting photos of others.
Also, while it's natural to want to share your excitement about the party, avoid oversharing about the event, especially if it's not your own.
Lastly, tag people respectfully and avoid posting embarrassing or unflattering photos!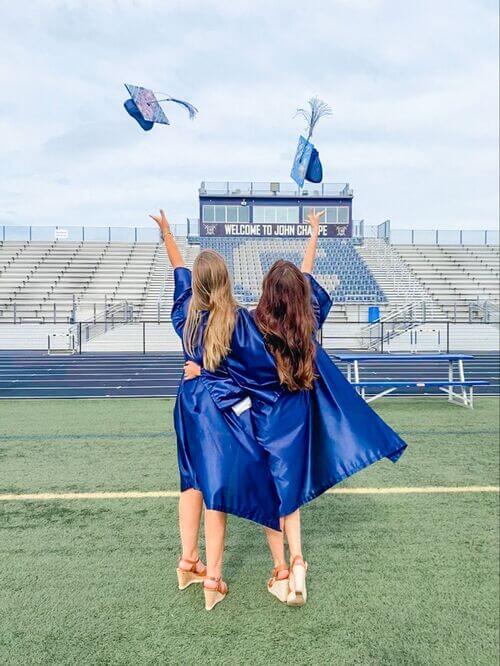 6. Don't Forget To Thank Your Guests
Expressing gratitude to your guests for coming to your graduation party and helping you mark this significant occasion is crucial.
A handwritten thank you note is a personal and thoughtful way to show your appreciation.
You can include a message thanking your guests for attending and for any gifts or well wishes they may have given you.
If you have the opportunity to see your guests in person after the party, take a moment to thank them for coming and for their support.
Lastly, send small tokens of appreciation to your guests, such as a photo from the party or a small gift.
Those things can be a meaningful way to show gratitude and build stronger relationships with those around you.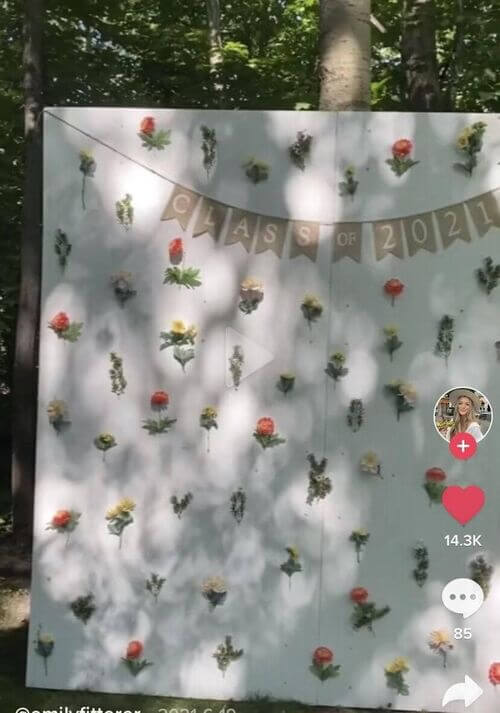 7. Don't Ignore The Dress Code
Indeed, graduation parties are a time to celebrate and have fun with friends and family, but it's important to dress appropriately for the occasion.
Before choosing an outfit, make sure the party has a specific dress code or not.
Some graduation parties may be formal, while others may be more casual.
The location of the party can also influence what to wear.
If the party is being held outdoors, consider wearing comfortable shoes and clothing that is appropriate for the weather.
Accessories can add a nice touch to an outfit, but make sure they are appropriate for the occasion.
Avoid wearing anything too flashy or distancing, and make sure your accessories don't clash with your outfit.
Lastly, it is important to dress comfortably!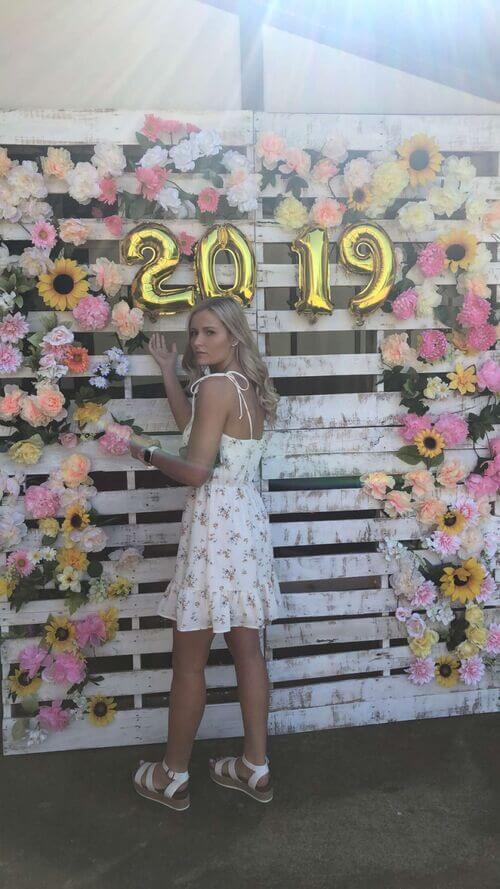 8.Don't Forget The Rules
Graduation parties might be all fun and games, but they can also be overwhelming and chaotic.
Setting boundaries can help you have a more enjoyable experience and avoid any uncomfortable situations.
As a host, you can create several rules before starting the party, such as how much alcohol the guests can consume and how late the party would be.
Set clear boundaries and enforce them to prevent the party from getting too rowdy or out of control.
By communicating your boundaries and respecting those of others, you can ensure that everyone has a safe and enjoyable time celebrating this milestone.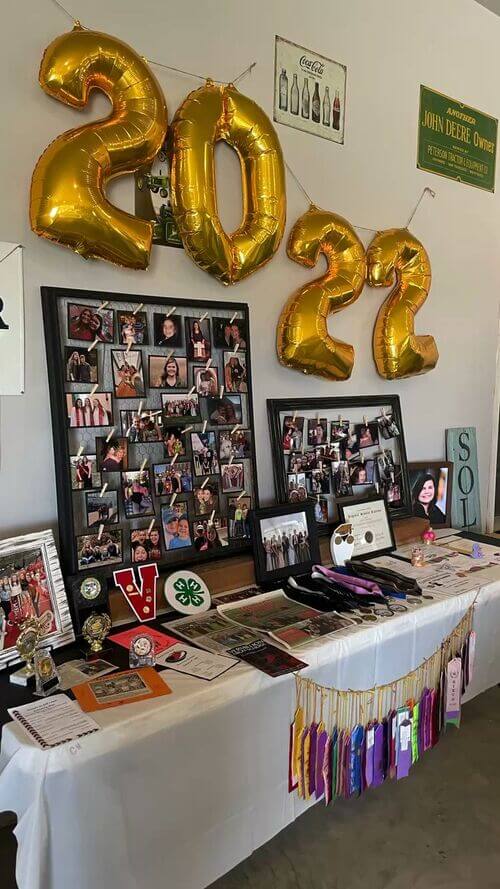 9. Don't Ignore Clean-Up Duties
Cleaning up the aftermath of a graduation party can be a bit overwhelming.
However, cleaning up can be a breeze with the right planning and organization.
First, you have to plan ahead. Before the party starts, designate specific areas for trash and recycling.
This will make it easier to clean up after the party is over.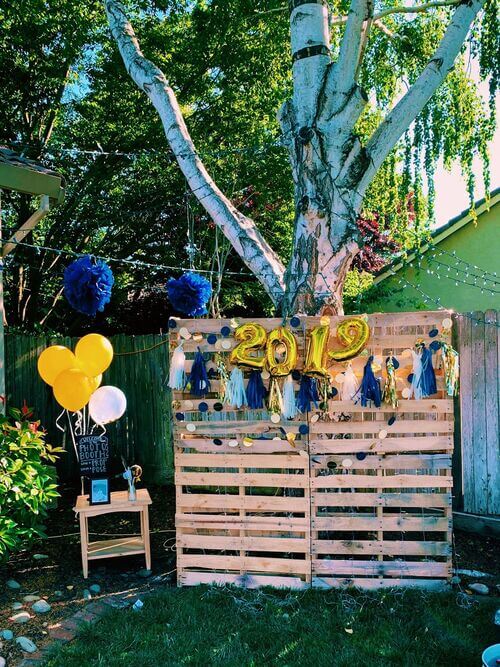 Encourage guests to help with clean-up by clearing their plates and disposing of their trash throughout the party.
You can also consider using disposable plates, cups, and utensils to make clean-up easier.
If you're using real dishes, make sure to have a plan for washing and drying them quickly.
Lastly, don't be afraid to ask for help with the clean-up.
Friends and family members can assist with tasks like clearing tables, washing dishes, and taking out the trash.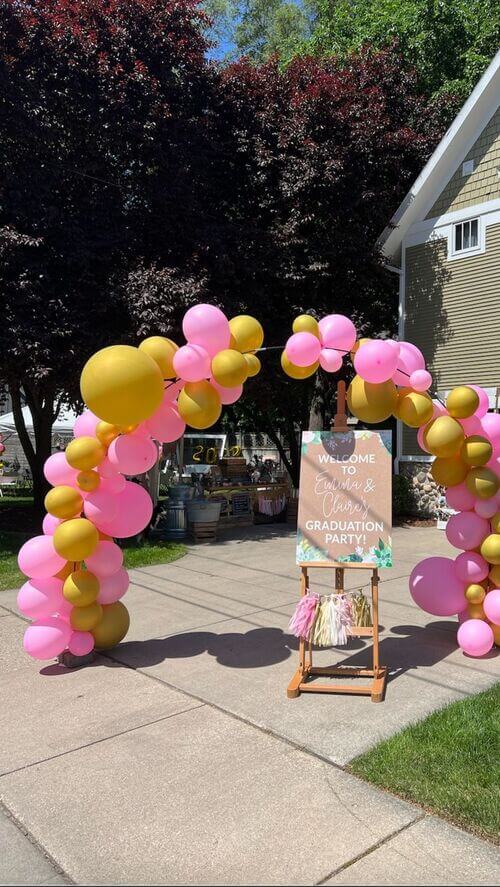 10. Don't Let Your Guests Hanging
As graduation parties are a great way the celebrate the end of a significant chapter of your life, this event is also the best platform to say goodbye to your friends and family before embarking on a new journey.
Instead of just letting your guests enjoy the party on their own, talk to the guests, catch up on things, and even say goodbye properly to your guests.
Before the party, make a list of the people you want to say goodbye to, and make a plan to ensure that you have time to speak with each of them.
Saying goodbye at a graduation party does not necessarily mean that you will never see each other again.
Make plans to stay in touch with them, and exchange contact information if you haven't already done so.
Lastly, take photos with your friends and family at the graduation party to help capture and remember the moments!
These photos can serve as a reminder of the people who supported you through your academic journey.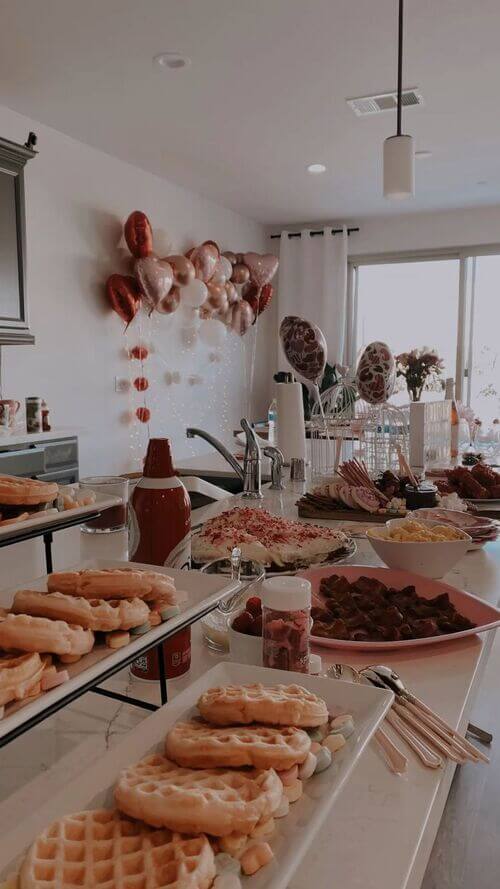 To conclude
In conclusion, graduation celebrations are fun events to enjoy with loved ones.
Yet, it's crucial to remember that some behaviors can ruin the celebration's mood and make everyone uncomfortable.
By staying away from these ten things, you can ensure that everyone has a fun-filled and memorable time at your graduation celebration!
Always be considerate of others, use common sense, and have fun.
Best wishes for success in your future activities, and congratulations on your accomplishment!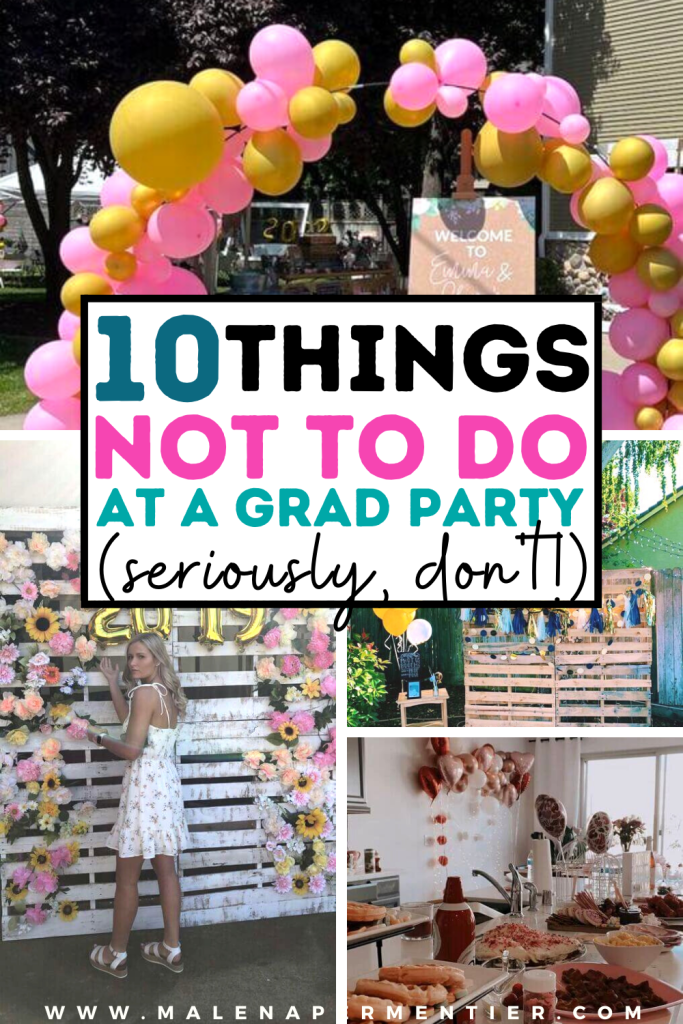 This post was all about what NOT to do at your graduation party
You may also like: