*This post may contain affiliate links, which means I'll receive a commission if you purchase through my link, at no extra cost to you.
This post shows you the best Halloween gift basket ideas for boyfriend.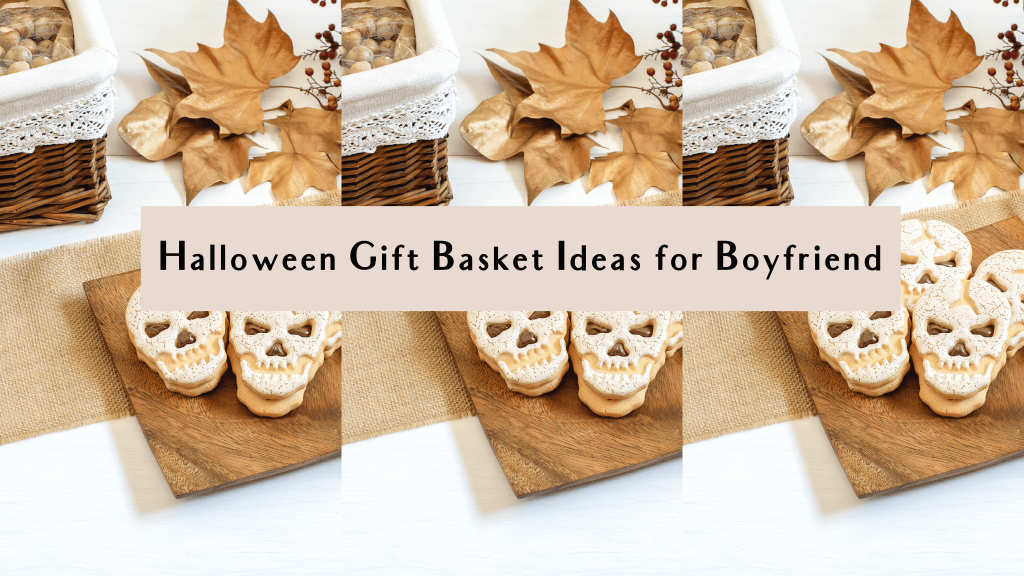 Halloween Gift Basket Ideas for Boyfriend
Holidays like Halloween are always a nice occasion to spoil your boyfriend.
In the last few years, spooky baskets have become a real thing. Basically, a Halloween gift basket and a spooky basket are the same things.
So what do you put in a spooky basket? Basically, anything cute and delicious your boyfriend will love!! I
Below, we'll look at some of the best Halloween gift basket ideas for your boyfriend that you can easily recreate yourself.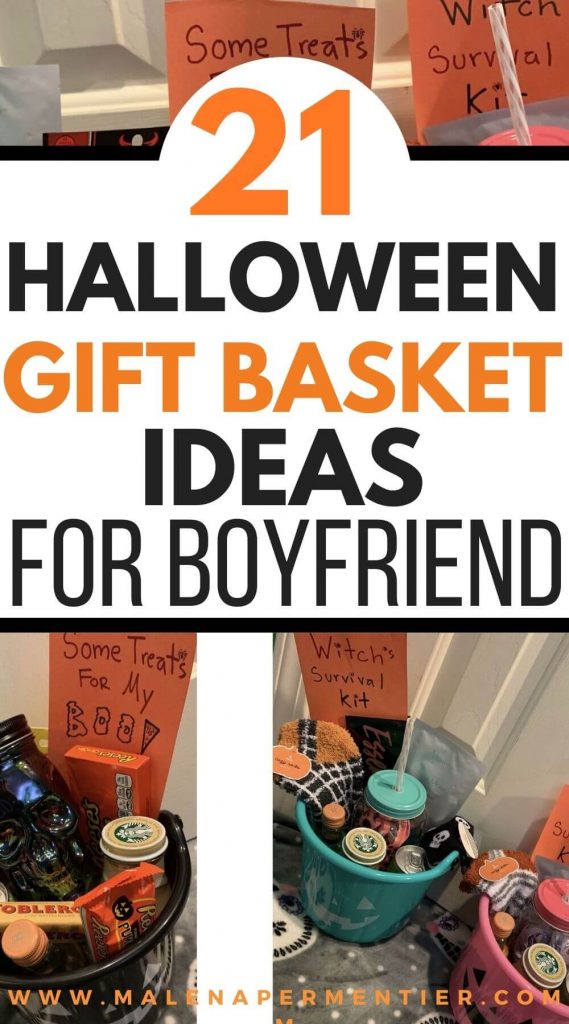 What to put in a spooky basket for boyfriend
1. Favorite candy

Candy is obviously a must-have for any Halloween gift basket. Get a pack with a variety of candy, so you also have plenty to give away to trick and treaters.
2. Favorite snack

Add some extra snacks to the Halloween gift basket for your boyfriend. Because who doesn't love snacks? I recently discovered these gigantic snacks care packages on Amazon, and they're so good.
3. A scary movie

Nothing beats an oldskool DVD, especially for a classic scary movie. Adding a movie to a spooky gift basket is a cute idea if you're planning on a little movie night together.
4. Fuzzy socks

'Tis the season for fuzzy socks!! Adding a pair of fuzzy socks to your spooky basket will always be received well.
5. Cozy blanket

One can never have enough throw blankets because the cozier, the better. Flannel fleece blankets are always the coziest.
6. A candle

Guys might not always admit it, but most of them definitely do love candles!! For Halloween, there is nothing better than a good pumpkin spice candle.
7. Pumpkins

Add some cute small pumpkins to the gift basket for the ultimate fall, and Halloween feel.
8. A mug

Fall mugs are always a cute gift, so you can't miss this one for your Halloween gift basket.
9. Halloween onesie

If you really want to go all out with Halloween coziness, you need this insanely cute skeleton onesie.
10. Self-care essentials

Extra skin protection during the colder days is a must!! This mud mask is one of the more masculine-looking self-care essentials you can include in the spooky basket for your boyfriend.
Halloween gift basket ideas
11. Cozy Halloween gift basket
12. Movie night spooky basket
13. Halloween gift basket for foodies
14. Pumpkin spice gift basket
15. Boo basket for boyfriend
16. Game night Halloween gift basket
17. Halloween care package
18. Spooky Hallowen basket
19. Cute boo basket with snacks
20. You've been boo'd basket
21. Halloween gift box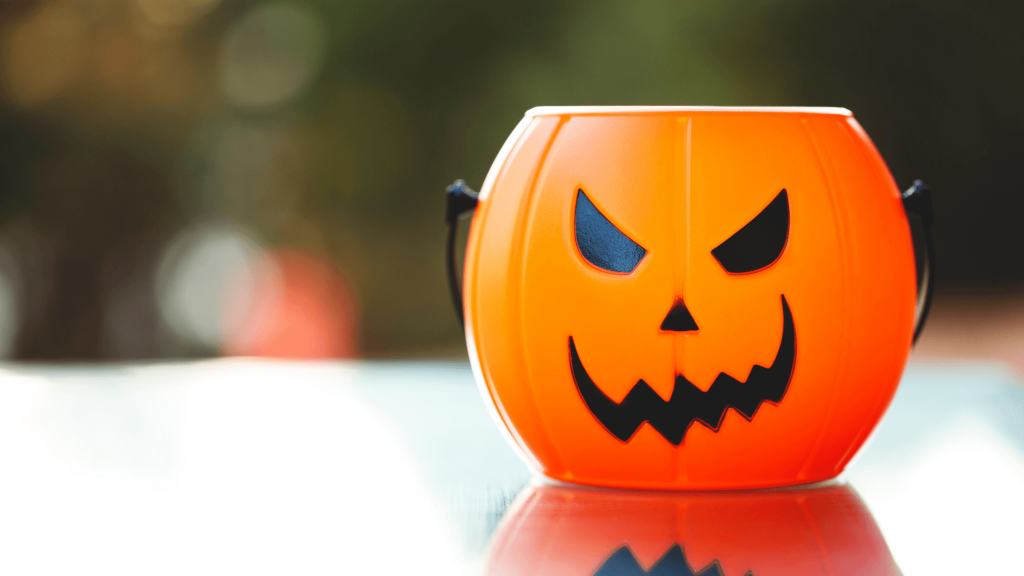 Best halloween trick or treat basket
Making a spooky basket for your boo, of course, requires a basket to put all the treats in!
You could go for a classic candy bucket or something more elaborate like a gift basket crate or woven basket.
Let's look at some insanely cute and affordable options below.
Minimal Halloween trick or treat bucket

Cute candy bucket

Halloween wooden crate

Halloween bag with handles

Pumpkin bucket

Gfit basket crate

Woven empty gift basket

Gift basket making kit

This post showed you the best Halloween gift basket ideas for boyfriend