This post shows you the best valentines gift basket ideas!
So first of all, what is a valentines basket? It's a cute gift box you put together for your loved ones during valentines day.
You can make a valentines basket for anyone!
For your girlfriend, boyfriend, besties, mom, or anyone else you want to surprise this valentines day.
A valentines basket can have different themes. For example, self-care, fave candy, memories of your love, or anything else you want it to be.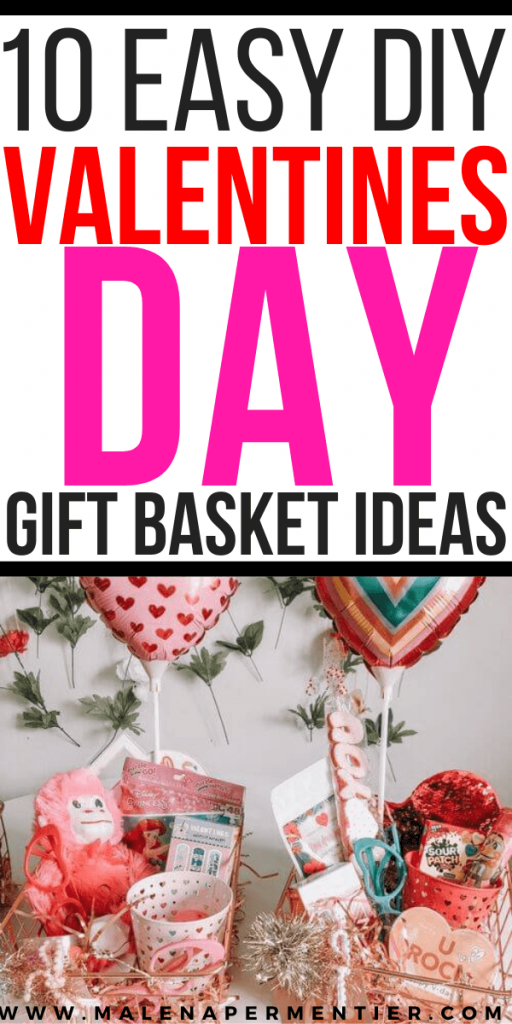 What to put in a valentines day basket
If you're having a hard time coming up with things to put in a valentines basket, here are a few favorites:
cute mug
favorite candy
candle
body wash or self-care products
picture frame (with a picture, obviously!)
cozy slippers
throw blanket
socks with hearts
Best Valentine's gift basket ideas
1. Cute crate with mug, candy, and balloons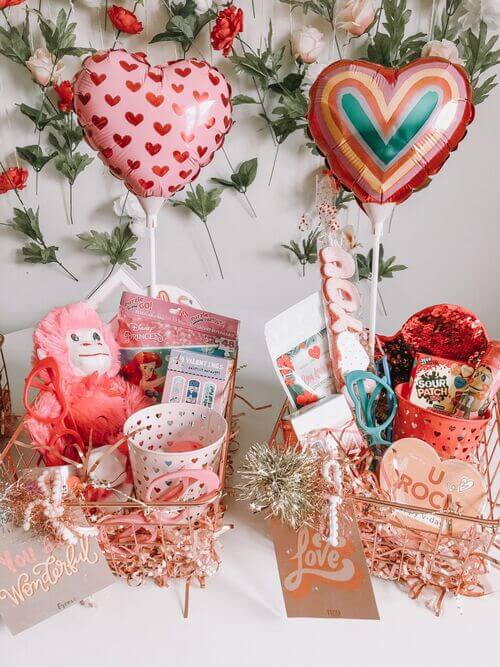 Recreate this:
Finding the right base (like a cute basket or crate) is the first step to an adorable valentines gift basket.
These rose gold crates are super cute and can be reused!
Fill the crate with pink shredded paper and place the gifts there. The neutral mug with pink hearts is stunning!
2. Love memories Valentines box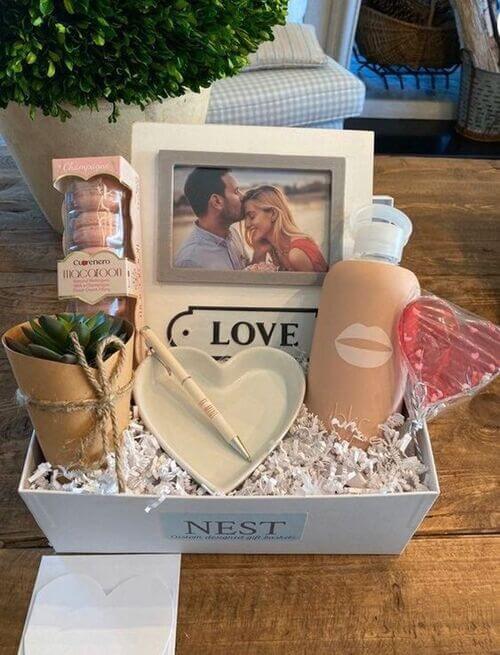 A cute way to surprise your significant other this valentines day is with a love memory box!
This could include pictures of you, a note with memories, and gifts like a small trinket dish.
3. Fill a mug or bucket with Valentines candy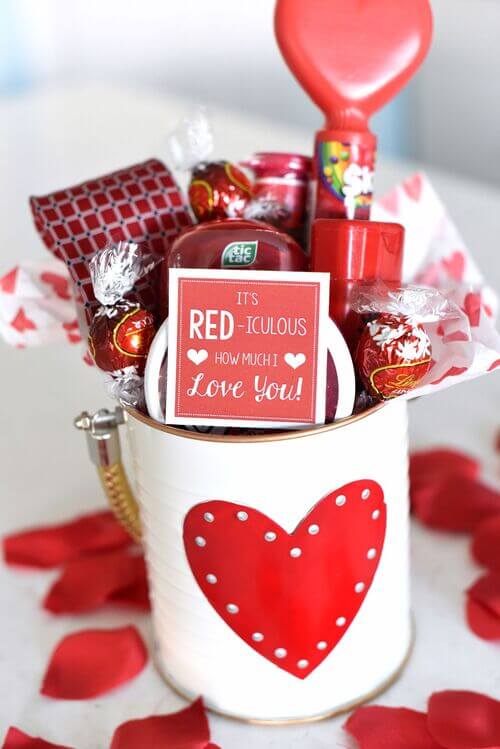 This an adorable last-moment valentines gift for anyone you love!
Get a large valentines day themed mug and fill it with their favorite candy.
If you can color coordinate everything red or pink, even cuter.
4. Valentines day surprise box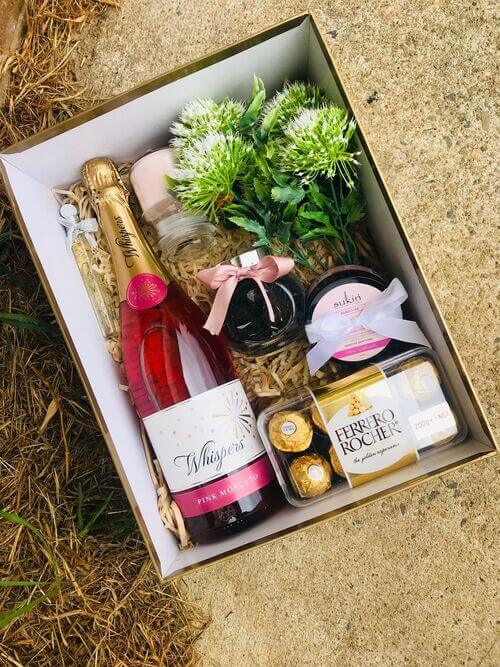 Fill an empty box with shredded paper in a cute color.
Fill the box with a bottle of wine, a gift like tea or a candle, and their favorite chocolate.
Arrange the gifts in the box until it looks great! Things like a single flower can also brighten up the box and make it more memorable.
5. Cozy self-care valentines gift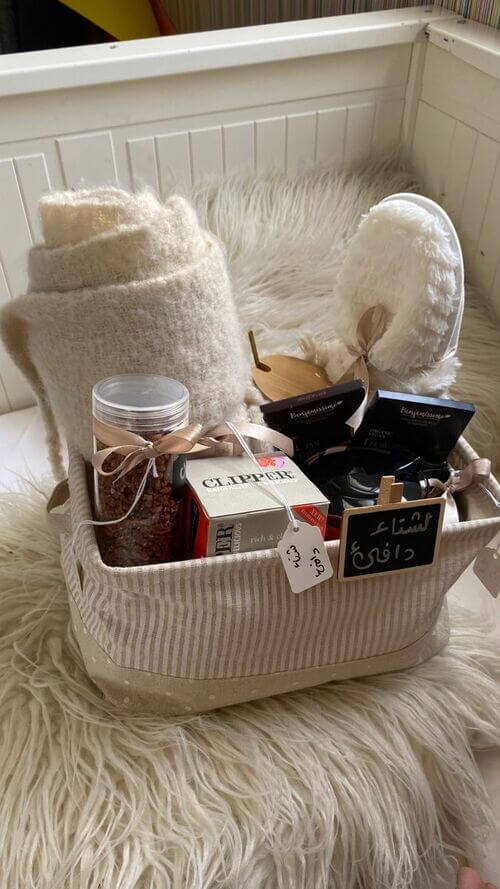 Self-care gifts are my personal favorite! Any girl would be so happy to receive this.
The ingredients of a self-care Valentine's basket include:
Slippers
Throw Blanket
Tea
Candle
Bodywash with a relaxing scent
6. Valentine's day basket for her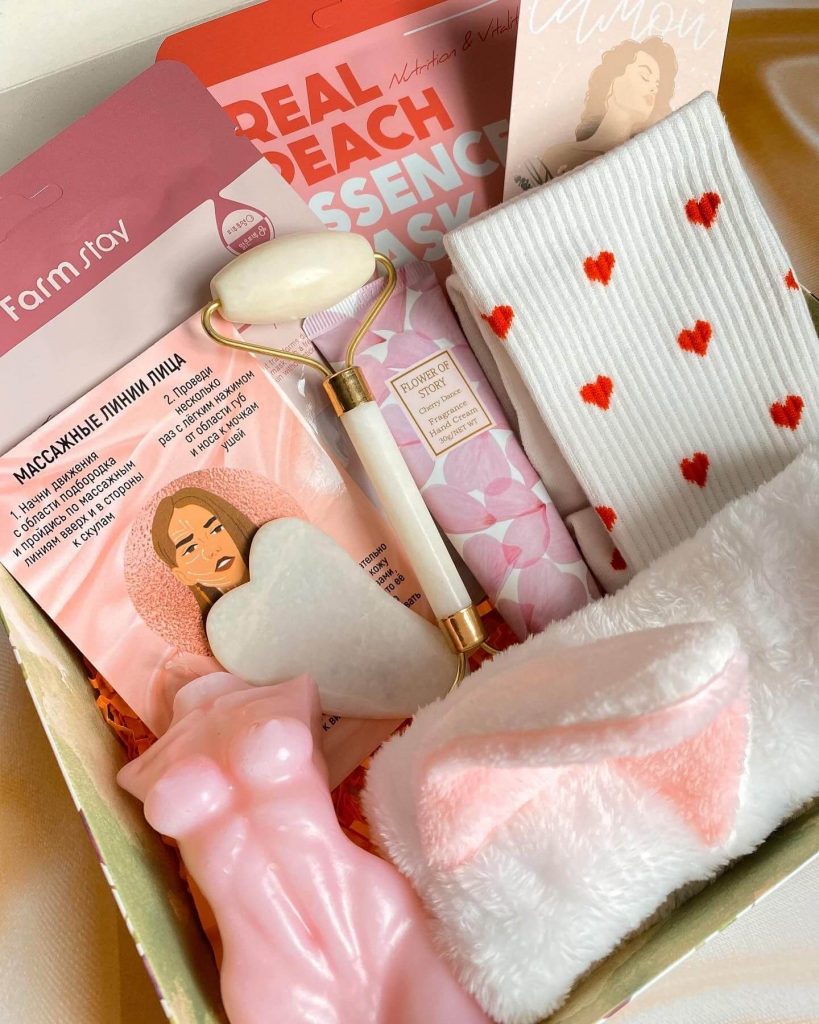 This box is the inspiration if you want to surprise your besties for Galentines.
Put together a small basket with face masks, a gua sha set, cozy socks, a candle, and anything else your besties will love.
7. Valentines box with favorite candy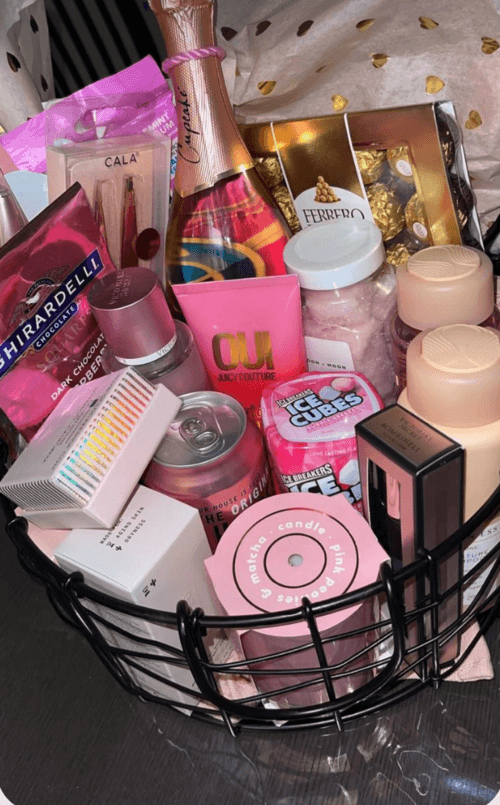 Put together a gift basket with their favorite candy!
You can also make a Valentine's gift basket with a movie night theme or something you can do together.
8. Spa-themed gift basket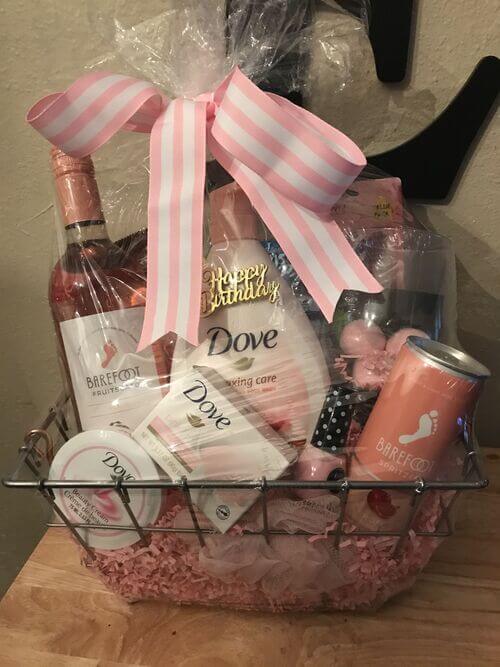 This one is similar to the self-care basket! The spa-themed Valentine's basket must be filled with all spa goodies.
Good things to include: a body scrub, exfoliator, loofah, body wash, nail polish, and their favorite drink to have while chilling in the bath haha.
9. Valentine's gift basket for him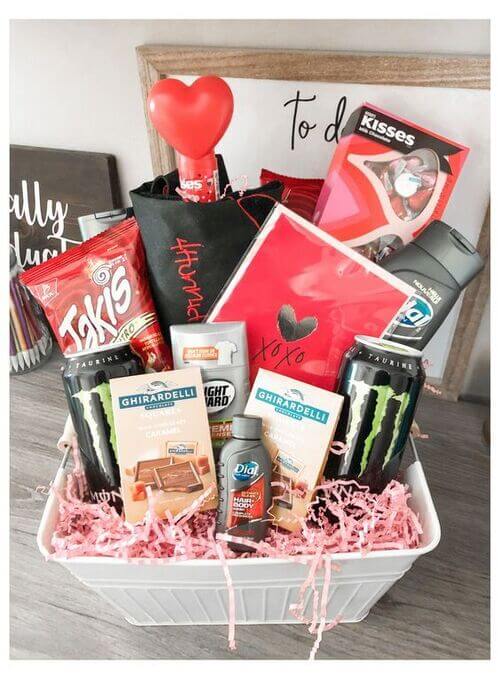 Men like gift baskets too! If you want to surprise your boo for valentines day, put together a self-care basket for him.
Things like favorite drinks, candy, and shower items will always be well received.
10. Pink valentines day box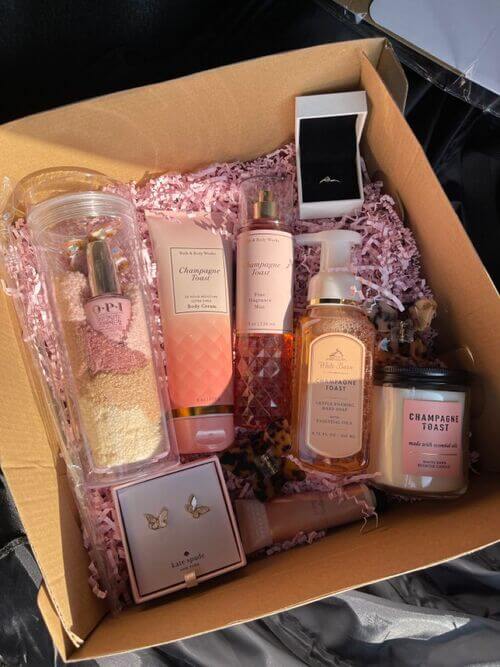 For a valentines day gift box, it's nice to stick with the pink theme! There are plenty of cute AND high-quality pink products on Amazon :).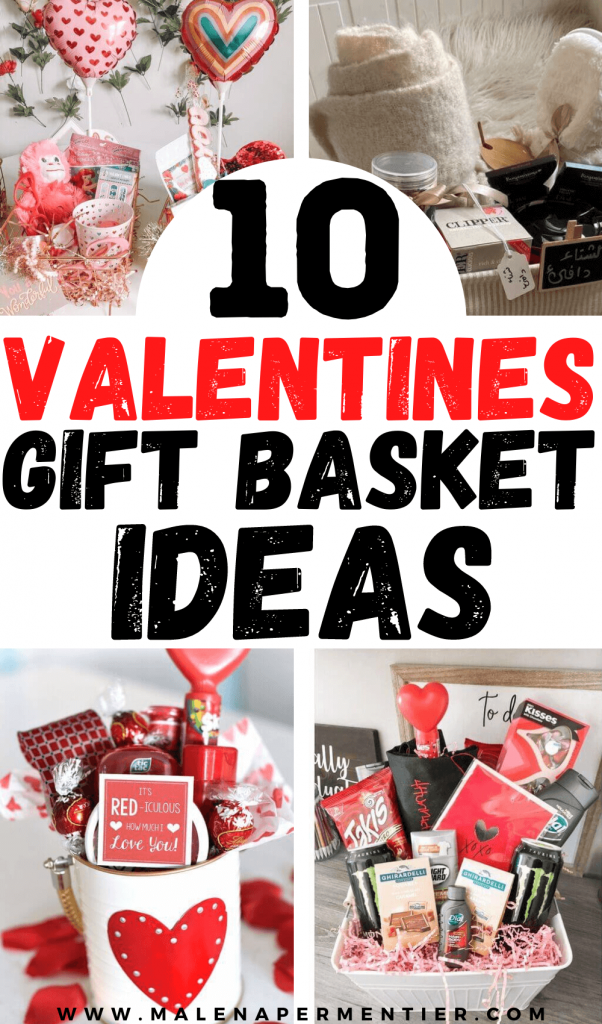 This post showed you the best valentines gift basket ideas.
You may also like: