Hey there! Some links on this page are affiliate links which means that, if you choose to make a purchase, I may earn a small commission at no extra cost to you. I greatly appreciate your support!
This post shows you the best mother's day gift basket ideas.
Mother's Day is around the corner, and what better way to spoil your mother than by creating a personalized gift to get her to relax?
Getting the perfect gift can be tough, so we have created this list to inspire you to find just the right thing for the amazing woman you call your mother.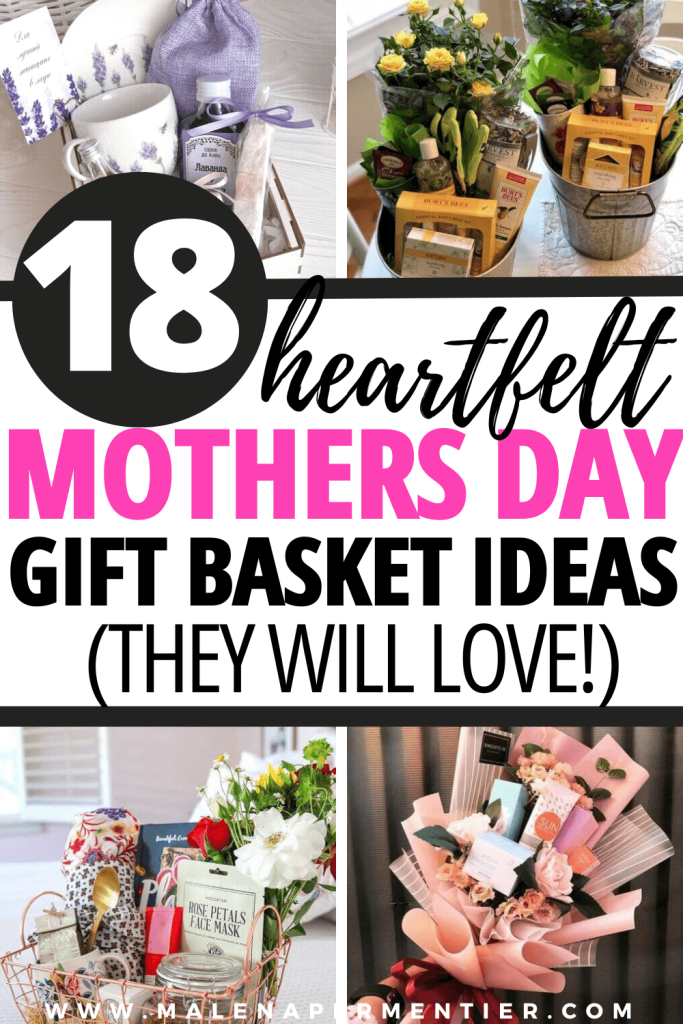 When did Mother's Day start?
Mother's day originally started on May 12th, 1907, when Anna Jarvis held a memorial service for her late mother.
Her mother had created woman's groups to promote health and friendship between women.
Five years later almost every state had started to celebrate the day. It wasn't until 1914 that it became a national holiday.
Mother's Day is celebrated to show respect, love, and honor to mothers everywhere.
This holiday was created to show our appreciation for the effort and contributions of mothers and their role in society.
Mother's Day gift ideas
Some of the most popular gift ideas that are given to mothers are slippers, fluffy gowns, cute mugs, or even a fancy box of chocolates.
If you know your mother isn't the type of woman that likes these gifts then you can always buy her something you know she enjoys.
For example; flowers, a new book, spa days, or whatever you see fit.
So with that being said, let's jump into the list of fun gift ideas.
Mother's Day Gift Basket Ideas
1. Self-care and flowers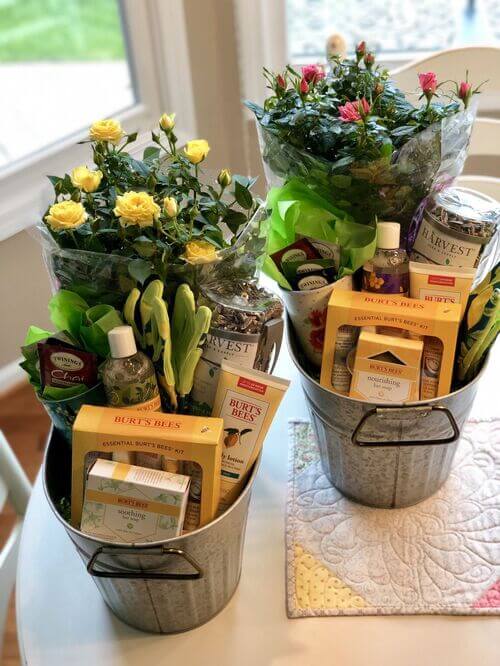 The greatest way to pamper your mother is by creating a personalized bath kit for her.
Everyone needs some Burt's bees pampering.
Hand cream, lip balm, and anything your Mother would enjoy.
You can add some bath soaks like rose petals, lavender, or citrus, which can make any bath time more relaxing.
Pair these cute self-care gifts with some of your mother's favorite flowers.
This basket is great because you can reuse these baskets over and over again for storage or outdoors for plants.
2. Roses and macaron box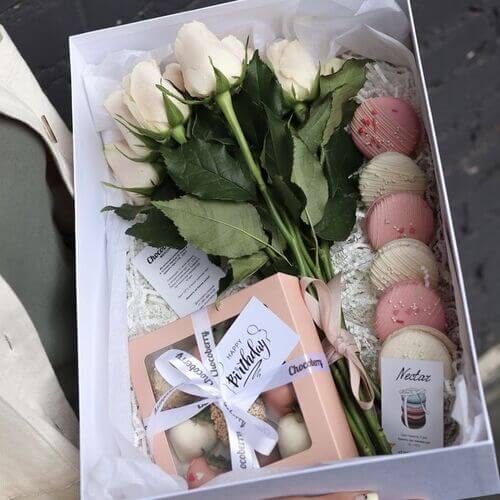 Macarons are a great gift for mother's day.
You can get some fun flavors like strawberries and cream or even just vanilla and pair them with a bunch of white roses.
If you want to spoil her even more you can ask a bakery to create custom macarons for Mother's day.
Either by adding a special message or by adding some fun flavors, you can make anything special.
You can even add some white and pink-dipped strawberries.
3. Snack basket with personalized goodies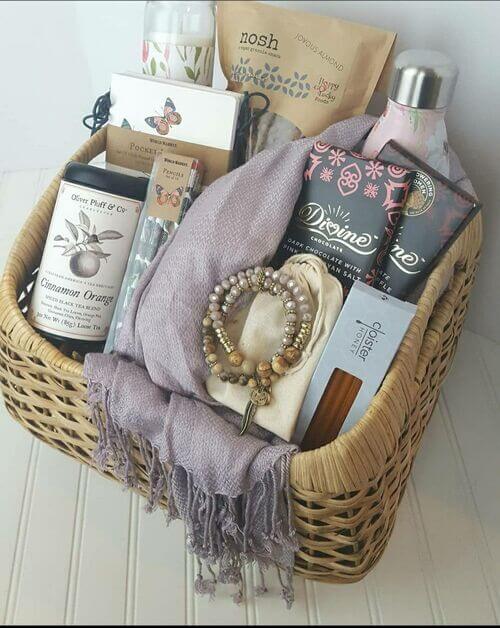 If you want to create a big basket filled with all of your mom's favorites then you can try out this basket.
Add some jewelry, her favorite chocolates, a new water bottle, honey, and some other snacks.
You can also add a card telling your mother how much you love her.
You can keep things budget-friendly too. It's not about what is included in these boxes but rather the idea that counts.
4. Pamper basket filled with treats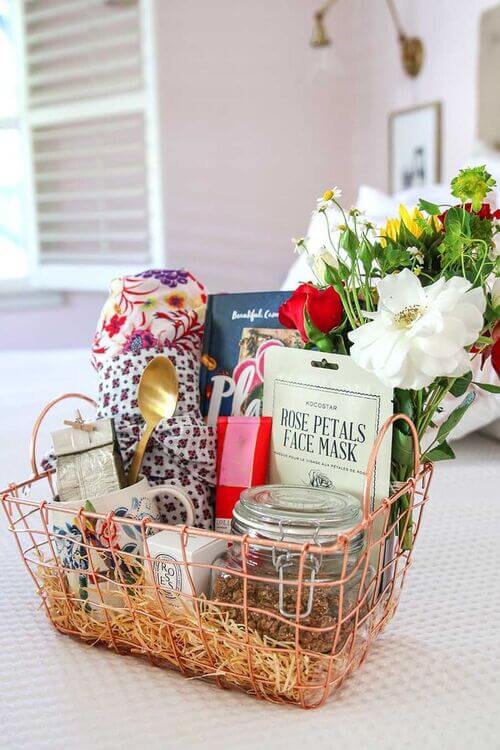 This cute copper basket includes all your mother's favorite goodies. Face masks, cookies, chocolates, and candies.
Add a mug and some tea and coffee you know she would enjoy.
This is great for Mother's day because it allows you to create a goodie bag filled with everything needed for your mom to relax and enjoy the day.
If you want to create a personalized bouquet, you can add some flowers from your garden instead of buying one.
5. Bright yellow pamper box with yellow tulips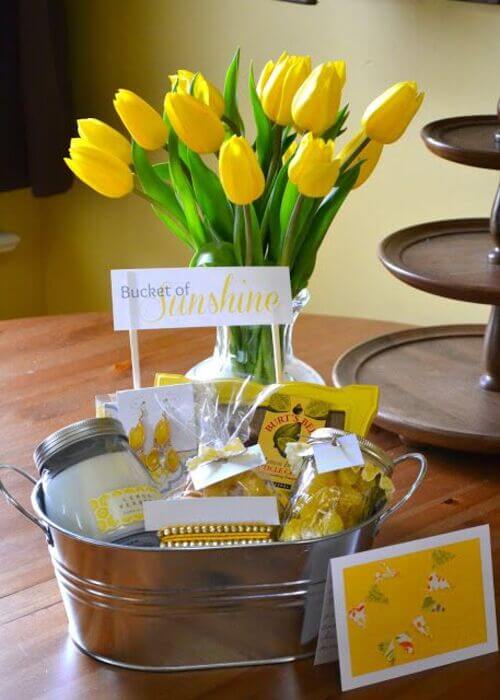 This little box of sunshine is perfect for mother's day.
You can add lemon drops, Burt's bees, lemon candles, and bright yellow tulips.
You can even add yellow jewelry.
Yellow implies happiness, hope as well as being inspired.
This signifies the inspiration mothers are to us and how happy we are to have them in our lives.
6. Roses and Rose gift basket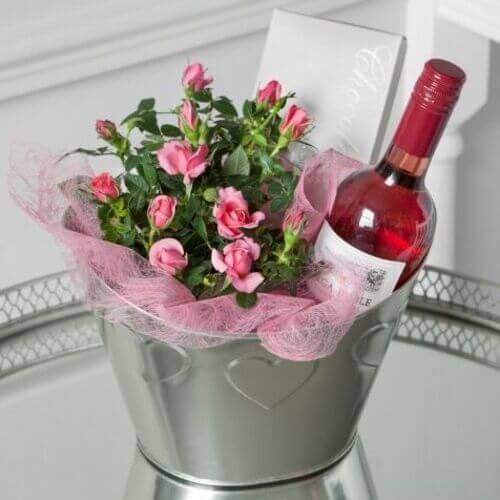 If you know your mother just wants to relax with a good book or a nice movie this is the perfect gift for her.
Just a simple bunch of pink roses to signify a nurturing person in your life.
You can pair that with a nice bottle of rosé and just let your mom relax without the fuss of a big mother's day gift.
7. At-home spa day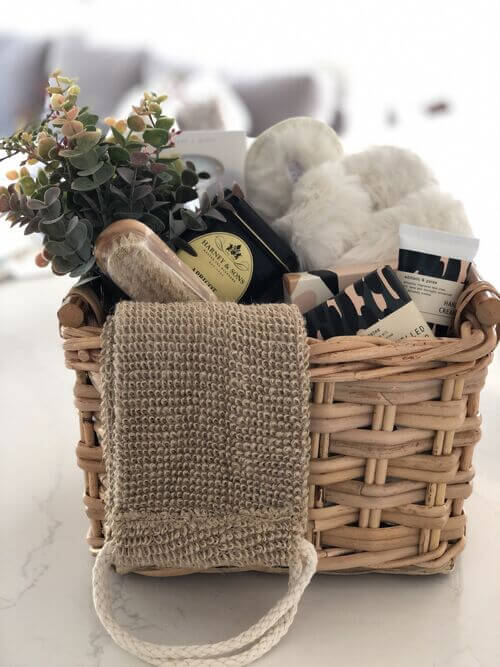 Grab a woven basket and add some creams, bath bombs, bath milk, oils, and bath soaks for a nice at-home spa experience.
Add some brushes, towels, eucalyptus, candles, and honey scrub to add an extra touch.
You can add any fragrance you like but usually sticks to honey and vanilla since they don't have extra colorants and contain natural benefits.
8. Honey and flowers gift box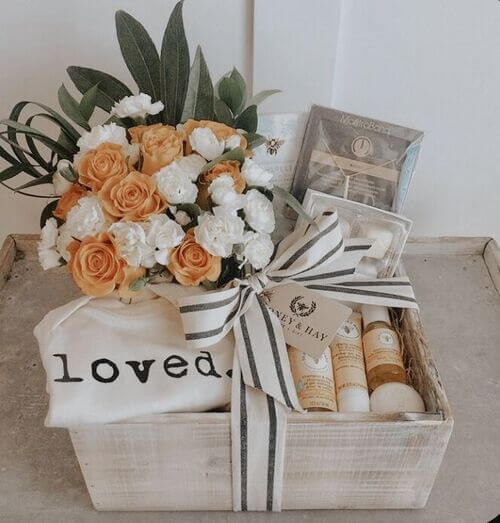 Pair some orange and yellow flowers with a mini gift basket that contains mini hand and nail creams and scrubs.
You can also add some chocolate or snacks like marshmallows.
Pair it with a nice towel, bathrobe, or some slippers for your mom to use daily.
9. Lavender tea and bath set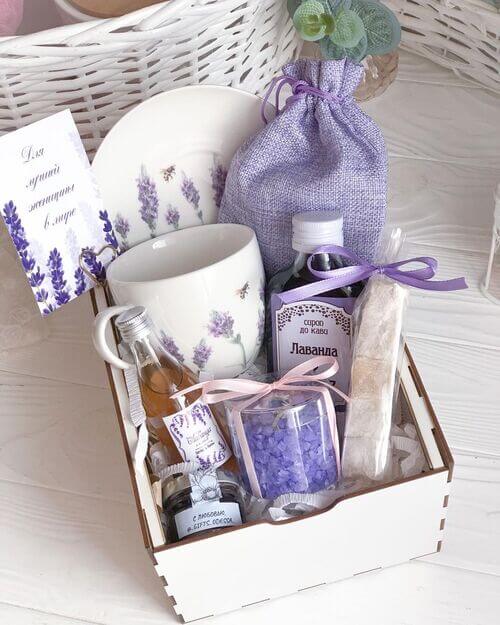 Lavender is the ultimate remedy for stress.
Create this bath set for your mom so that she can feel the ultimate stress relief this mother's day.
Add some bath salts, bath scrub, oils, and nougat as well as a cute teacup for your mom to enjoy.
If you want to go all out, add some lavender tea to the basket.
10. Skincare bouquet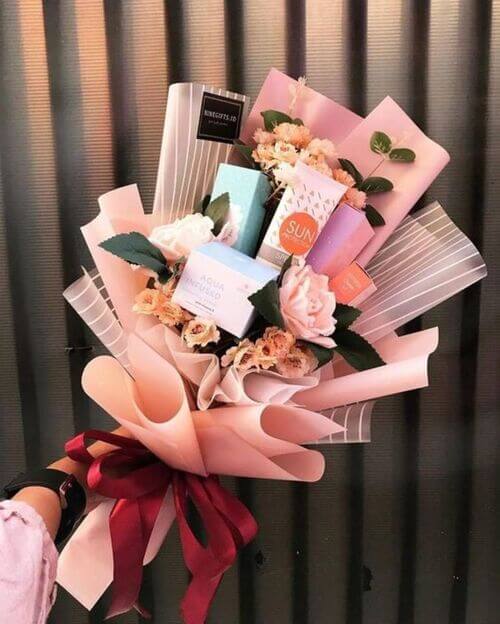 What's better than a bouquet of roses? A bouquet of skincare products.
Add some sunscreen, anti-aging aging cream, skin brightener, and lip balms, and you can add some chocolate too.
Your mom will surely enjoy this cute bouquet since it offers a unique approach to the original mother's day gift.
11. Wine, chocolates, and candle gift box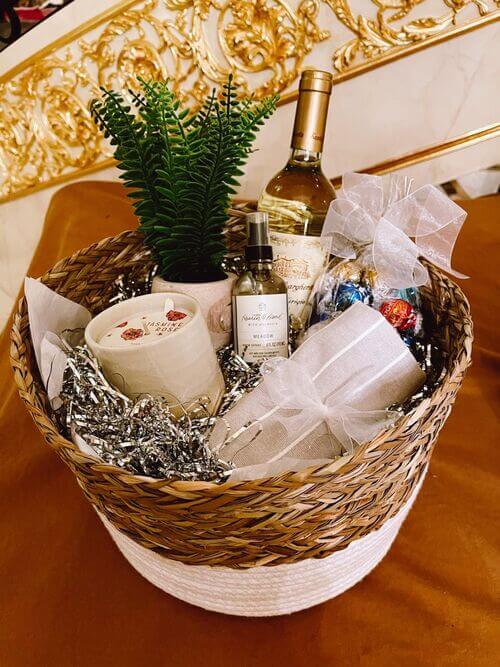 Keep things simple by creating this simple gift box.
Pair your mother's favorite wine, coffee, and tea with some chocolates and a nice aromatic candle to create a peaceful atmosphere for your mom this mother's day.
Nothing says relaxation other than a good mother's day gift.
12. Coffee and cookies basket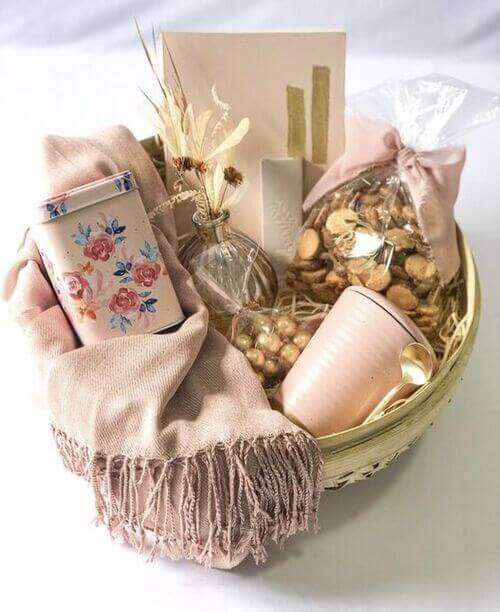 Nothing says happy mother's day like a basket filled with cookies, chocolates, new coffee tins, and a new light blanket.
You can add some different flavored coffees, like caramel or hazelnut, for your mom to try out too.
This is great for someone who wants to cuddle up on the couch and enjoy the day off.
While this seems like a small gift idea, it stays a great one for your mom to explore with new flavors and treats.
13. Farm-based goodies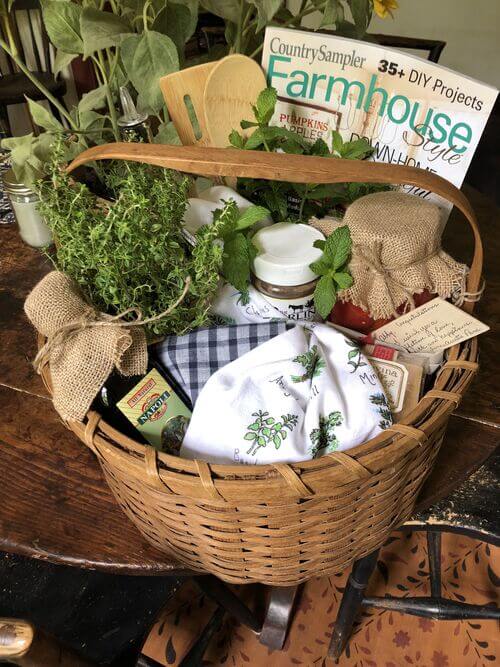 If your mom likes fresh and homemade goods, this might be the right thing for her.
Get some homemade fudge, honey, jam, and herbs like thyme or mint for your kitchen.
This is a special gift since it is something that not everyone would try, but everyone should get to experience at least once on mother's day.
You can add a magazine with some fun recipes for your mom to try if she's a cooking lover or likes to experiment with new dishes, or add a new novel for her to read on her day off.
14. Rose bath mix and relaxation kit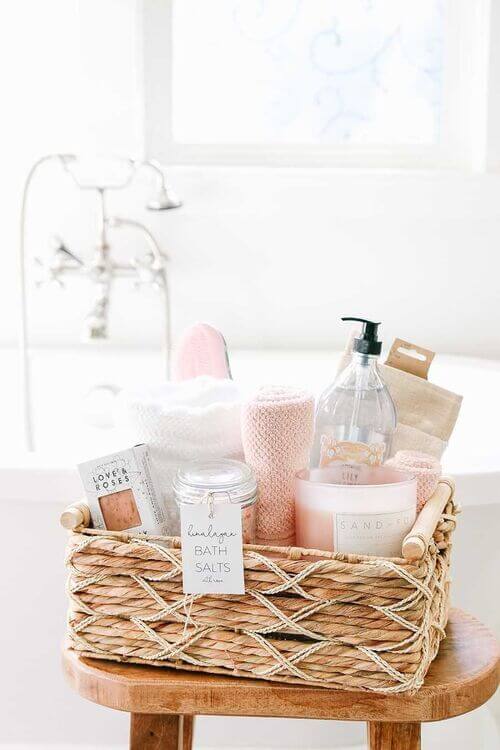 Add some fun bath essentials to your mom's gift. You can use bath salts, candles, face masks, new facecloths, eye masks, and some micellar water.
This is wonderful because you can add your mother's favorite pampering products into this basket for her to use.
Rose bath products are known to release anxiety, release detox, and sleep better.
15. Coffee and candle set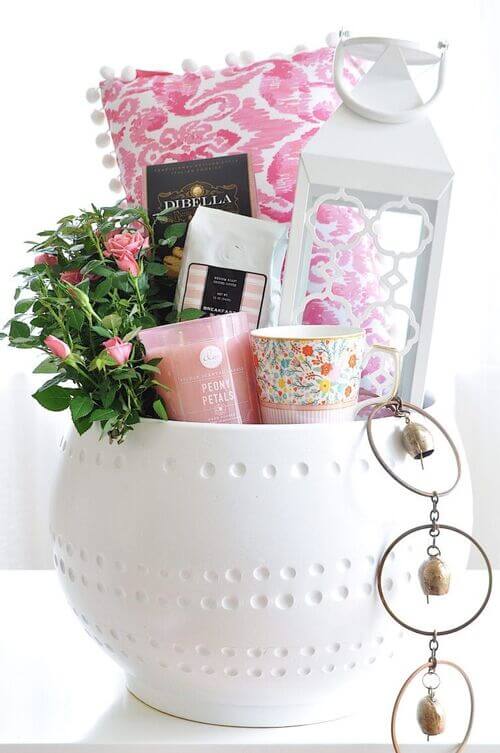 Give your mom the best mother's day gift. Get her some new pillows, house decor, candles, tea cups, a new brand of coffee, and some snacks.
This shows you that you don't have to stick to the basics when it comes to creating the perfect gift.
You can add anything you know your mother needs or wants.
16. Tea and cookie set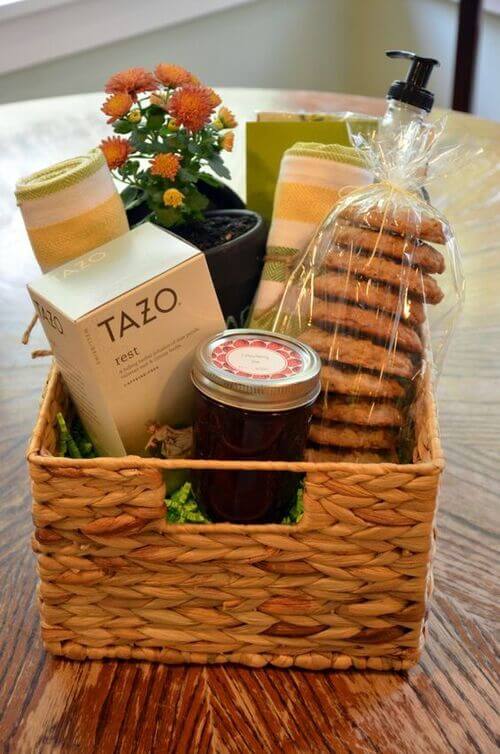 If you want to add a specific type of tea to your gift to promote a certain effect for your mom to enjoy.
You can then pair that accordingly with some snacks that add to this benefit.
You can make use of fruits, cakes, biscuits, and candies.
17. A cozy blanket and candle basket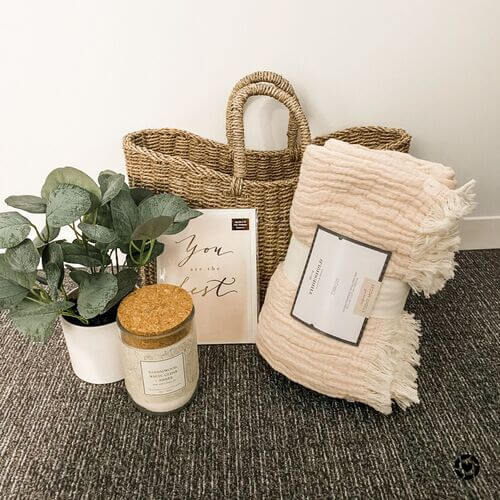 Cuddle up on the holiday.
Get your mom a new cozy blanket and some candles she can add to her home this mother's day.
Mother's day should be a day of rest and time with family, so this is absolutely wonderful to get your mom to stay home and rest.
18. Flavored coffee sets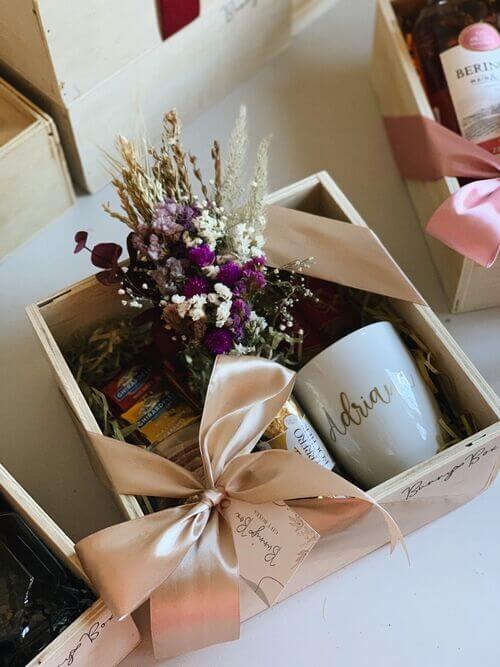 Create a box with a brand-new mug and a box of flavored coffees for your mother to enjoy.
This is a great way to try new things and enjoy a relaxing day.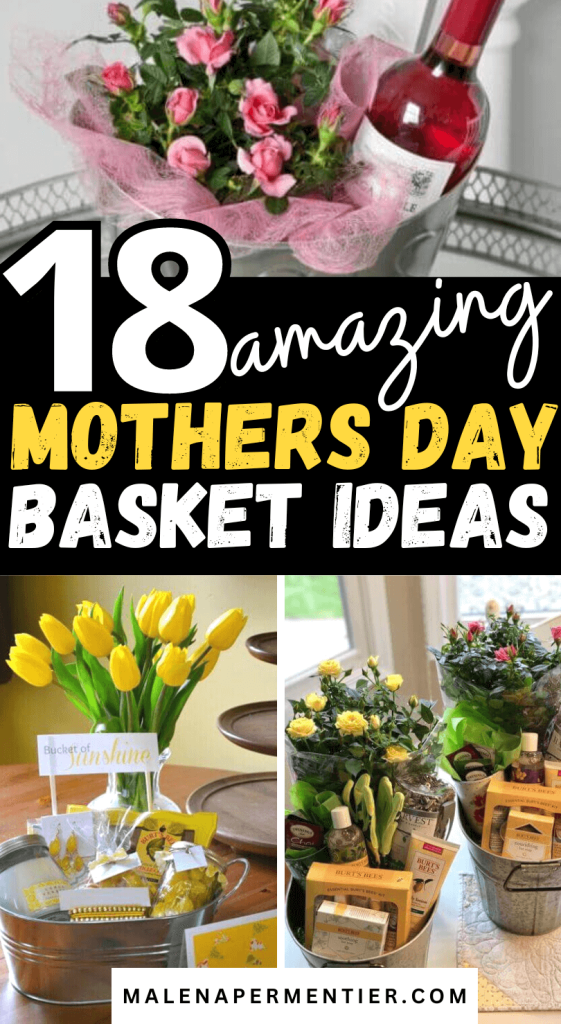 Mother's day gifts
You don't need to follow the crowd when finding a gift for your mom.
All you need to do is find something that she will enjoy or can cherish forever.
As you have seen from the list above you can find something for everyone as long as you play on their favorite snacks, bath products, or even flowers.
But you can also spice it up with personalized products you know your mother will enjoy.
This post showed you the best mothers day gift basket ideas.
You may also like: