Hey there! Some links on this page are affiliate links which means that, if you choose to make a purchase, I may earn a small commission at no extra cost to you. I greatly appreciate your support!
Great organization ideas are a must if you live in a small studio or a 1 bedroom apartment.
For me, the kitchen was the biggest challenge in my first apartment. Why? Because there are so many little things to give a home!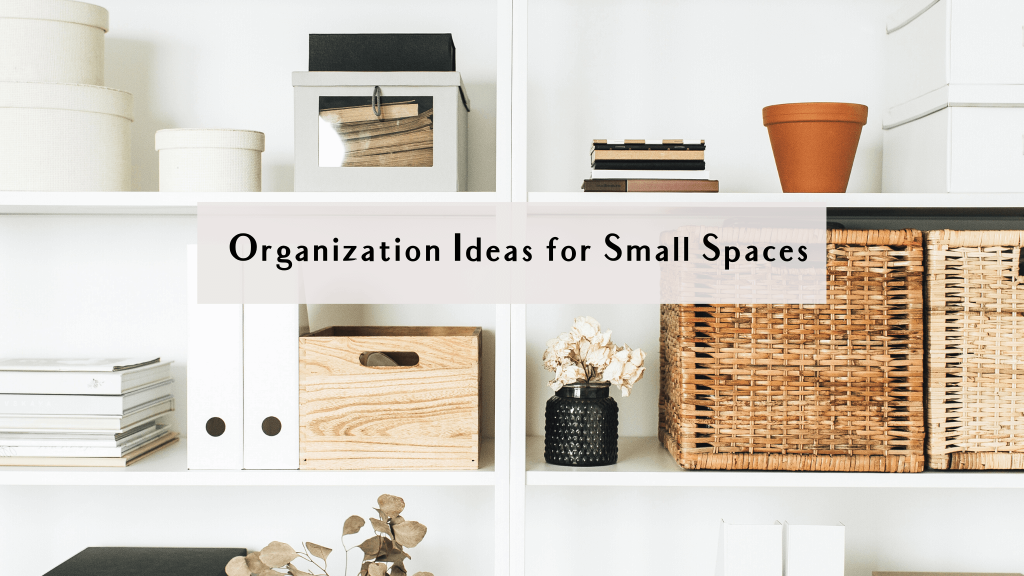 Best Organization Ideas for small spaces
Below I'll take you through the best organization ideas for your kitchen, desk, bedroom, and living room.
Including shelving ideas, the best storage bins for your kitchen, and hacks for creating extra space.
From start to end, this is what you'll find:
Kitchen organization ideas for pots and pans
How to optimize space in your kitchen cabinets
Creative shelving ideas for your kitchen
The best under bed storage ideas (can also be used on top of your closet)
How to organize your desk – and what to use.
Ways to create extra space in your living room
Kitchen storage ideas
Optimize your cabinets and cupboards like your life depends on it! You know exactly what I'm talking about if you have a small kitchen.
My favorite storage ideas for cabinets and cupboards include an over cabinet door organizer and an extra shelf for stacking dishes.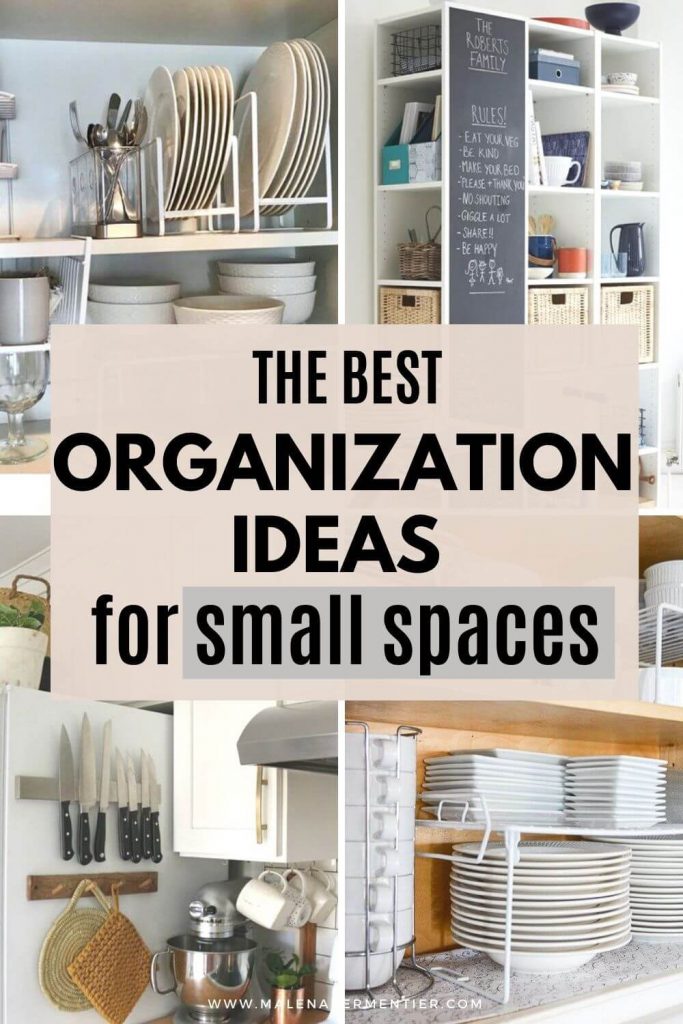 1. Utilize the side of the fridge
Knife set with magnetic bar:
2. Make the most of shelves
Under shelf basket:
3. Optimize space in cabinets
Corner shelf rack for plates
White Plate Holders
4. Stack plates and bowls
White shelf for stacking:
5. Use extra open shelving in the kitchen
This is not an option in every kitchen, but it can work out great.

Use open shelving for your pretty-looking kitchen items, as you'll be looking at them all the time—for example, your favorite cups or special occasion plates.
Metal storage for the kitchen:
6. Storage for under kitchen sink space
In a small kitchen, you have to utilize every inch of available space. The under-sink space is definitely a part of it.
Kitchen sink storage drawer:
Under bed storage ideas
Not everyone has space under their bed, but it's a great little spot for some extra storage.
Some of the storage ideas below can also be used for different spots, for example, on top of your closet.
7. Storage for under bed with wheels
8. Baskets for under bed
Woven storage baskets:
9. Storage trunk for under bed
Desk and Drawer Storage Ideas
After 2020, we all spend more time than ever working from home. So a neat and organized desk is that much more important.
Below I'm showing you how to optimize your desk space and the best products for organizing your desk.
10. Drawers on desk
Instead of keeping your pens, papers, and sticky notes on your desk, tidy them away in this simple but cute desk organizer.
11. Use clear jars for stationery
Keep your fun stationary like washi tapes and pencils visible by storing them in these simple, clear jars.
Premium plastic jars:
12. Desk drawer organizers
Your desk drawers (or make-up or junk drawer) no longer have to look a mess with these super handy drawer organizers.
13. File Sorter
Keep your cute notebooks and inspirational magazines in this rose gold file sorter.
Little desk tip: Only keep things in sight that inspire you or make you feel productive.
Living Room Storage Ideas
You can easily add some extra storage to your living room in a few creative ways.
14. Use a storage ottoman
A storage ottoman lets you store books, magazines, papers, and other things you don't need all the time.
This gray one from the Amazon brand is affordable, chic, and works great in a small living room.
15. Coffee Table with storage
I know this is strictly an ottoman, but since it has more of a "coffee table" feel, I thought it deserved its own category.
This one below offers plenty of storage space. It also looks great when styled with a decorative tray.
16. Decorative storage baskets
Decorative storage baskets are great for adding charm to your living room space.
Use them to store throw blankets, books, and other cozy things.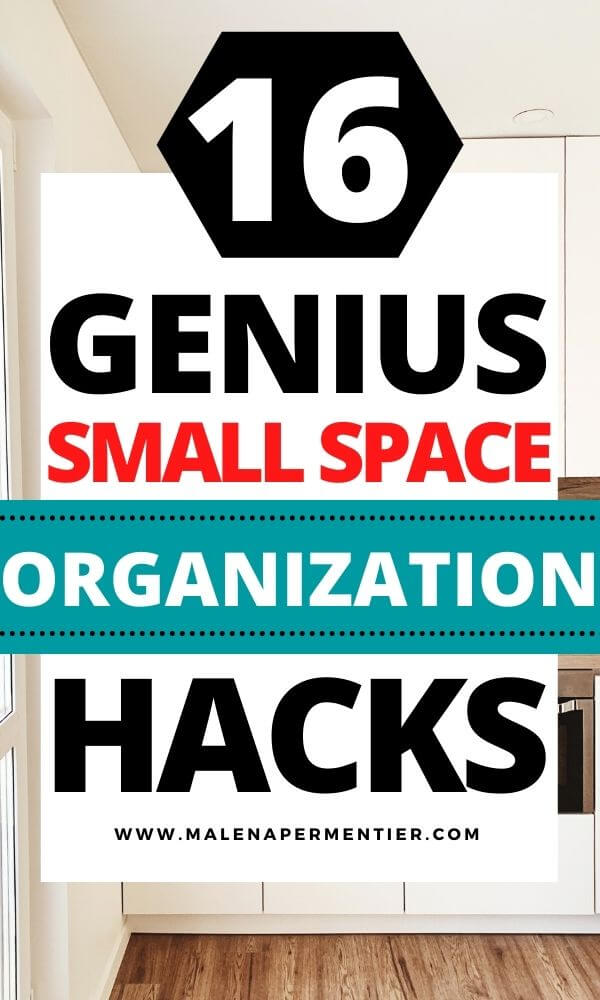 This post was all about the Best Organization Ideas for Small Spaces
You may also like: