Do you have a very small bedroom? Then you need to see these 5 easy ways to make your bedroom look bigger.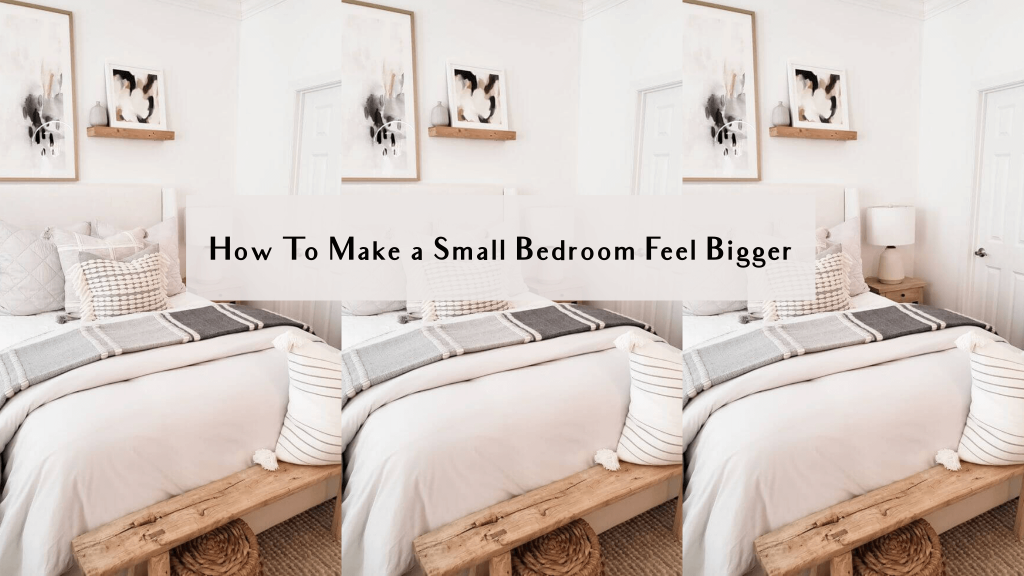 When you first move into your apartment, it's easy to feel optimistic about the bedroom's size! At least I was.
Without the bed, there are endless opportunities, even in a 130 square feet bedroom. While I do love my bedroom, it's also super small.
Below I'm sharing how to make a small bedroom feel bigger and make the most of the limited space.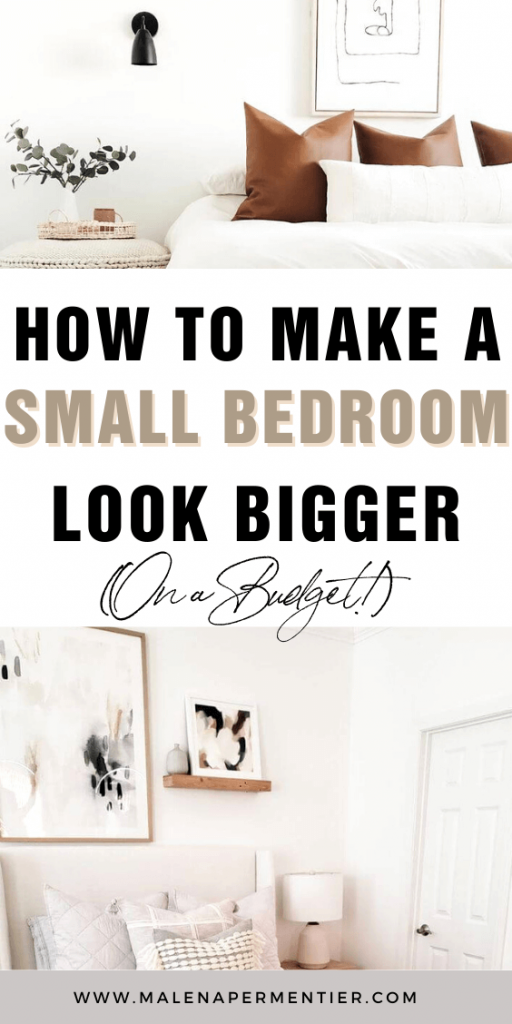 1. Go for neutrals
The most important thing you can do to make your bedroom feel spacious is to opt for neutrals. Like off-white, sand, and warm beige, colors will create optical space in a small room.
Especially the walls, bed, and closet should be neutral. You can make things look interesting with different textures and fabrics but try staying away from dark colors.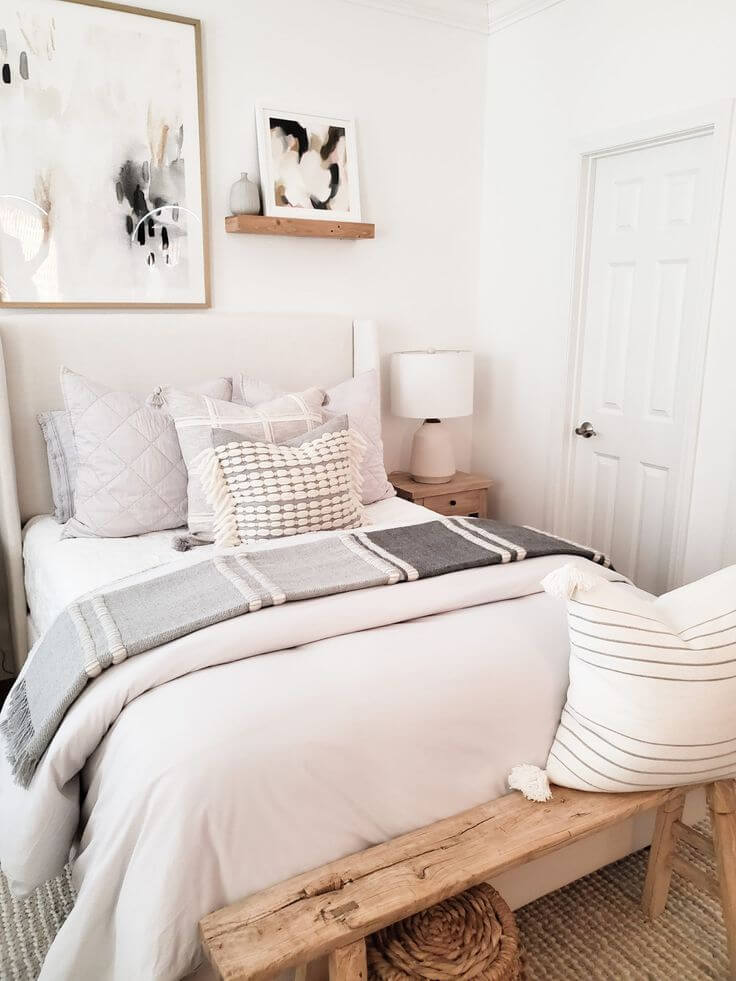 Recreate this bedroom:
2. Simple or no headboards
Headboards look super cool if you have a spacious room. In a very small room, headboards only take up unnecessary space, making the room appear smaller.
Instead of opting for a headboard, decorate with pillows. You can also use the space above your bed to put some shelves, like in the picture below.
If you love a headboard and have a bedroom that's 132 square feet or bigger, why not opt for a neutral blend-in-with-the-wall headboard? I love the bed with the headboard in the picture above.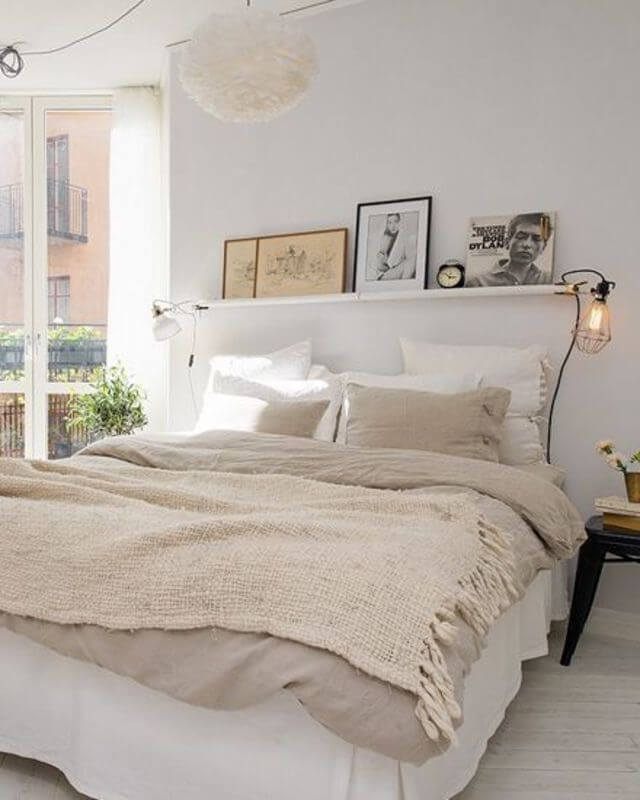 Recreate this bedroom:
3. Limit clutter on shelves and nightstands
I believe that less is more when it comes to the amount of stuff we have visible on shelves, dressers, and nightstands. But in a small bedroom, it's crucial!
Be intentional about the decorations or personal stuff you want visible. I like a nice-looking candle, the book I'm currently reading, and a plant.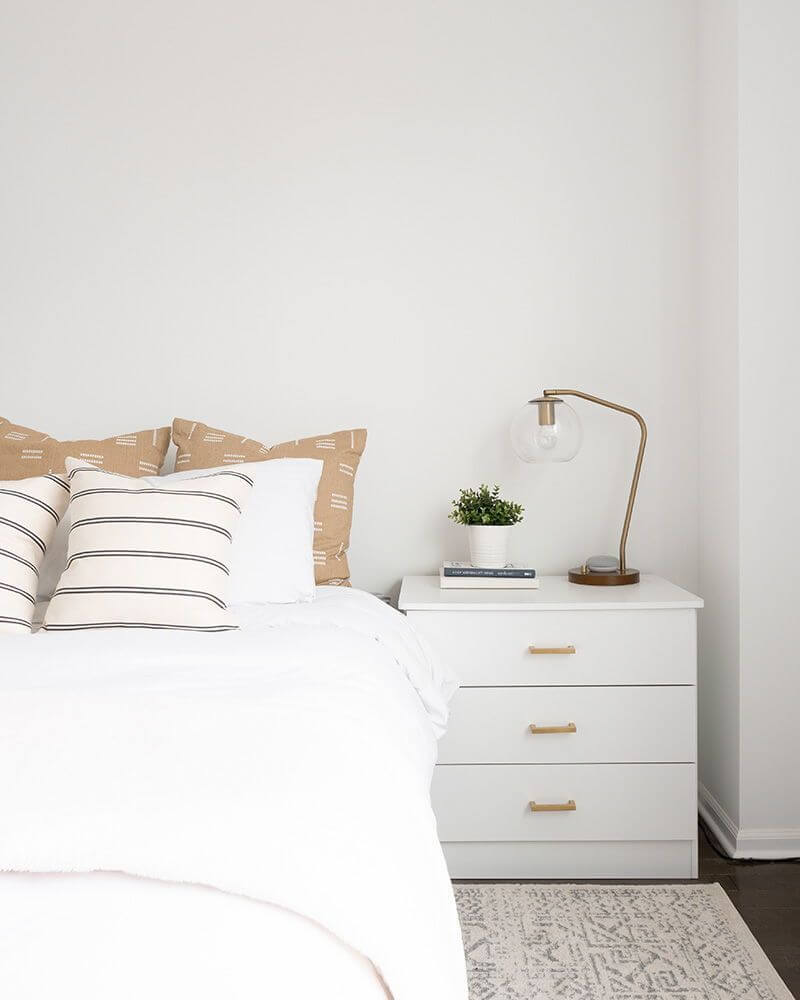 Recreate this bedroom:
4. Keep enough free space on walls
There's this idea going around as if white walls in an apartment are bad. I don't think so at all. Especially in a small room, it's important to leave spaces on the walls free of anything. The free space makes the room appear bigger and feels more spacious.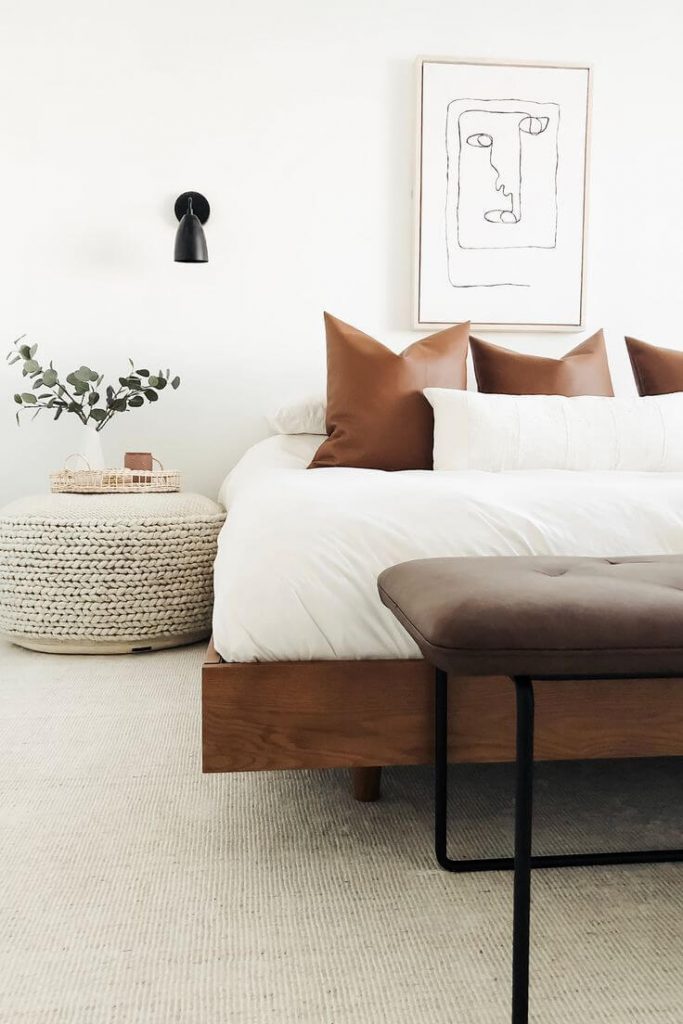 Recreate this bedroom:
5. Use a tall dresser
Dressers in a bedroom are great for several things. First of all, it helps you limit the amount of stuff lying around. Besides that, a dresser is a great spot to personalize your room with some decor. And lastly, the space above the dresser is perfect for hanging a round mirror.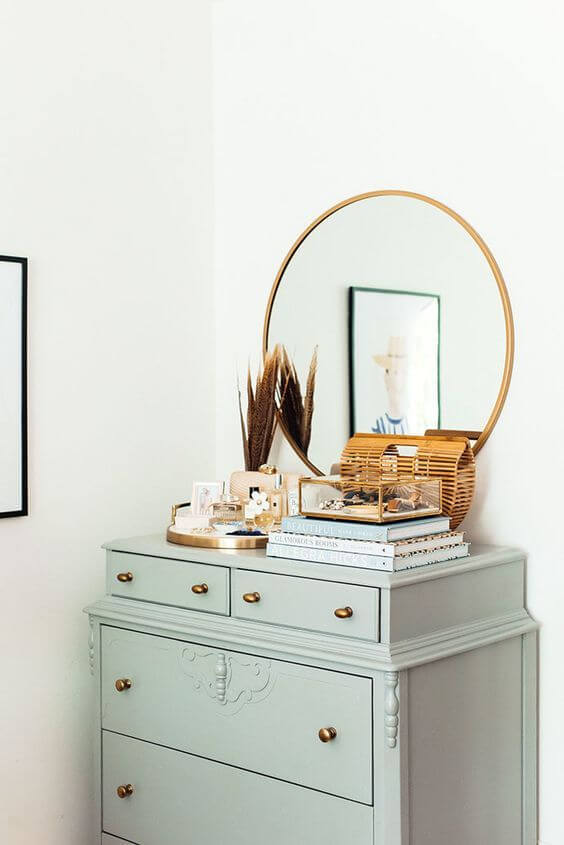 Recreate this:
These were my simple and effective ways to make your bedroom feel bigger!

The example rooms in the images might not all be as small, but their ideas work equally well for small spaces.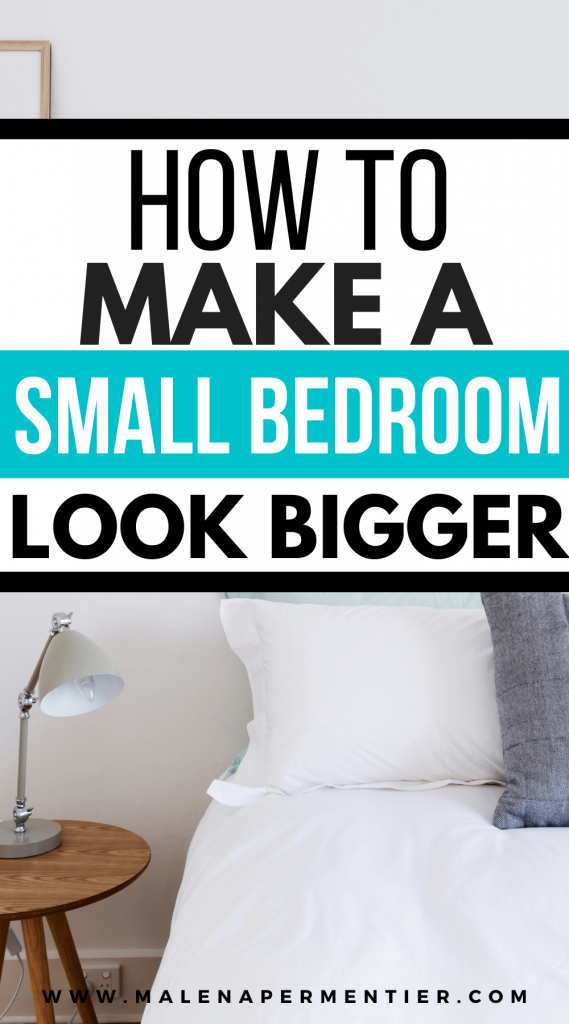 This post was all about how to make a small bedroom feel bigger.
You may also like: