Hey there! Some links on this page are affiliate links which means that, if you choose to make a purchase, I may earn a small commission at no extra cost to you. I greatly appreciate your support!
We're always talking about hard work as if it's the only ingredient of a successful business. Here's a fact: hard work is 50% of the deal. The other 50% of building a business from scratch and making it succeed is self-reflection.
If hardcore perseverance and working 80-hour weeks is all that it takes, why aren't more people successful?
Because I've seen plenty of people putting in those crazy hours and not getting anywhere.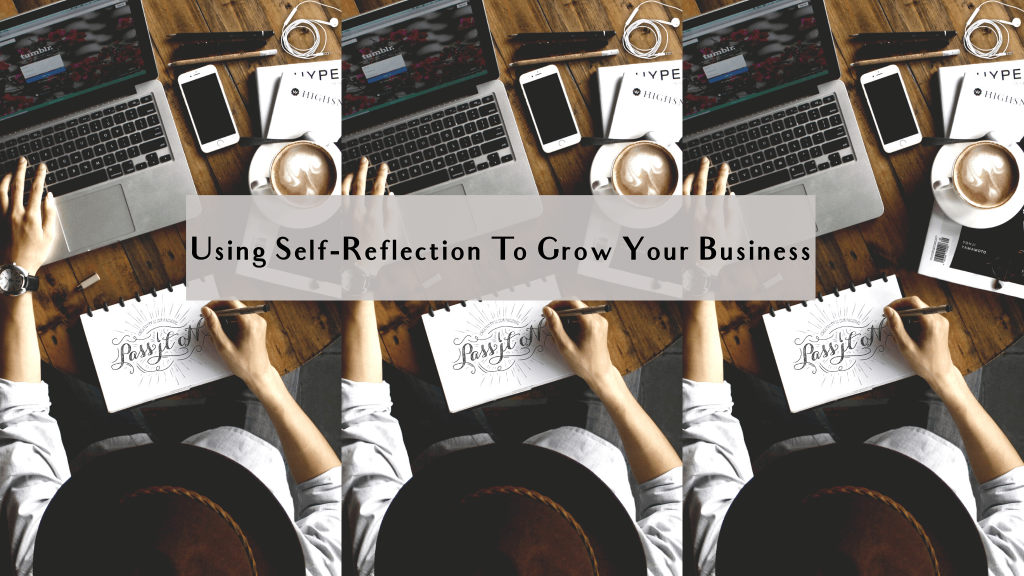 Although hard work is a significant part of making your business successful, self-reflection is equally essential.
Below I'll explain what self-reflection is and how you can use it to grow your business. Contrary to popular opinion, you do need more than hard work alone.
Woodpecker against a concrete wall
Starting your own business requires constant assessment of the work done. What works? What doesn't?
Instead of carving out a rigid path of how things should go, have systems in place that keep you accountable.
That way, you can easily adjust your course. Focus more on what works, less on what doesn't.
It's useful to have monthly and quarterly goals in place, but don't be rigid about realizing them all. Why? Because you learn something new every day. What seems a priority today might not be a priority next month.
To grow your business, it's much more efficient to re-adjust your course when necessary. Don't rigidly tick off every task on your to-do list without asking yourself if it's truly the next right thing to do.
Always ask yourself the question: What task has the biggest priority to grow your business right now? And then go and do it.
Starting a business from scratch – whatever it is – by definition means you know nothing.
Its success depends not on your intelligence or knowledge but on your ability to see the full picture and understand what you're good at and what you suck at. You can only make the right decisions with self-reflection.

To create a business with a strong foundation, you need to build it stone by stone. It might seem that other people are going faster than you. Often it merely means that they are skipping stones – which consequences will catch up with them.
Looking at others
Many people make the mistake of spending too much time reading what the "experts" say. I'm all for learning timeless skills like SEO, copywriting, and writing a business plan, but spending too much time eyeballing the people doing what you want to do just delays your success.
Although I've learned some valuable information from smart people online, they've always proven just scraps in the full picture of things. It is not because the advice is bad, but each new business is a story of its own. Its success depends on a zillion different steps. Many of which are unique to your business.
You only understand the full picture of, let's say, Pinterest marketing when you start doing it. And reflecting on what works and what doesn't. A blogger's advice with 50.000 Pinterest followers is often is not ideal for a newcomer with an account that has 0. Why? Because the algorithm doesn't trust you yet.
The point is: you can try to perfect someone else strategy (and likely fail), or you can learn the basics you need to know about Pinterest marketing and then start doing it.
99% of the online marketing advice you find online is either very generic or not specifically applicable to you. Advice will, therefore, only be a small stepping stone to your success.
It takes doing, practicing, trying, and failing to really start building the skills to grow your business.
If you truly want to learn, spend little time collecting the basics of how to do things online and then go and do them. While you're at it, you can always ask Google.
Don't expect to be handed the blueprint for a successful business beforehand because you will be disappointed.
Do more of what works – and stop what doesn't
When we're too focused on smashing the things on our to-do list, we miss one thing. We might be wrong about the tasks that are on our to-do list in the first place.
Sometimes we write things down with a certainty of "this is when they should get done," while maybe there are much more pressing matters.
Start by focusing your energy on what works and do more of that. That is especially important at the start of a new business.
If it's an online affiliate marketing business and you've decided you want to write about 5 topics, but 4 of those topics don't get any traction, focus on that one topic that works. Learn everything about it: what do people click on? What affiliate links lead to the most sales? Then go and perfect that niche.
Learn the mechanics of your audience reaction so well that you can easily replicate it in your other niches.
When you start a business, there is a sense of urgency: setting a firm foundation on which you can actually build. You do that by honoring the process.
You've started a business, yes, but at the beginning, much of it is out of your hands. Don't rigidly try to make something work that doesn't (yet!) work. Focus on doing that one thing or write about that one topic that you do well.
The success of a business depends on your ability to move with it rather than against it.
This post was all about How To Use Self-Reflection to Grow Your Business