Want to throw an unforgettable college dorm party? This post goes over everything you need for the best dorm party in 2022!
Parties are a huge part of the college experience, and dorms, although small, are a great spot to host your party.
Before we go into the party planning, best dormy party theme ideas, and fun stuff, a few critical notes.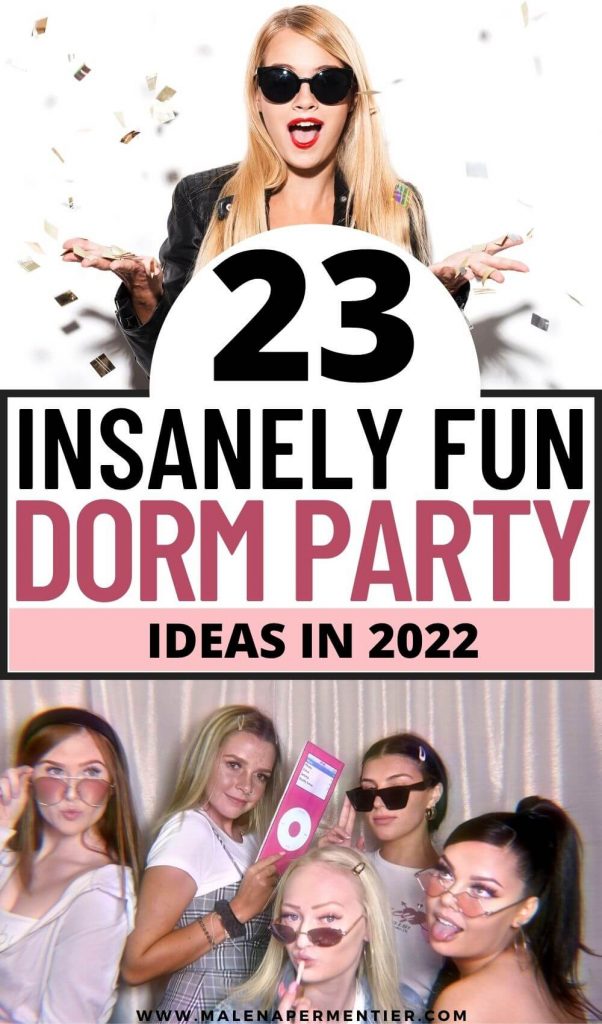 Things to do before throwing a dorm party
1. Know the rules
Not every college dorm has the same rules. Some are more relaxed; others are very strict. Before throwing a party, make sure you're well-liked by your RA! RA's (Resident Assistants) are responsible for keeping dorms safe and organized, so keep that in mind. Don't go too crazy with noise or anything else that is the RA's responsibility to manage.
2. Invite your neighbors
Your dormy part will get noisy at some point (don't overdo it!), so keep your neighbors in the loop and invite them. When you include people in your party fun, they're much less likely to complain and kill your party vibes.
3. Remove all your valuables
Before throwing a party, make sure to store your valuables like laptops or iPads elsewhere, for example, in a friends' dorm or locker. You don't want to keep valuables lying around when throwing a dorm party. It, unfortunately, happens all too often after a fun night that stuff is missing. Almost everyone has a story like that!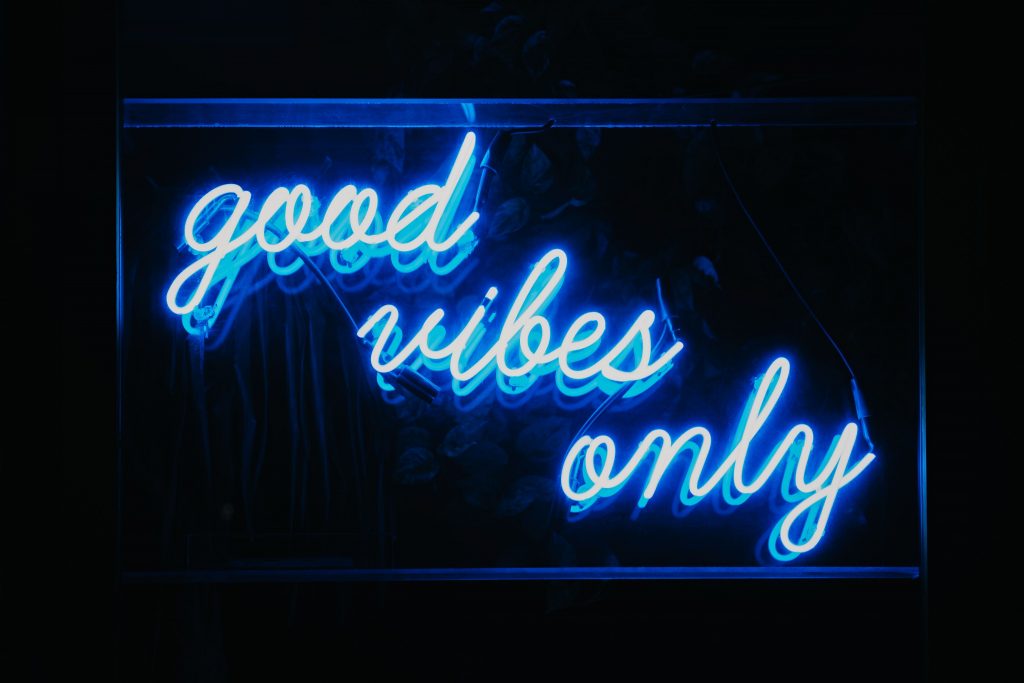 4. Be nice to people
There's nothing that kills a good party quicker than bad vibes. As a host, you're responsible that people are cool, have good energy, and don't do/say things that are offensive or annoying. Here's some advice: confront it immediately when you spot bad behavior. Often when you let these things go, they turn into a big problem an hour later.
5. Move furniture out of the way
College dorms aren't very spacious! That's why the first thing you need to do to make your dorm party-ready is to move furniture out of the way. The last thing you want is people stumbling all over your stuff and furniture.
Best college party themes
OK, now we get to the fun stuff! Let's talk college party themes. Honestly, most college parties are laidback, and everyone just comes dressed how they want. But sometimes, it can be fun to throw a dorm party with a theme, so let's check out the ideas below.
Y2k night
Pajama party
Hip hop night
Fake wedding
Ugly sweaters
Highlighter party
Decades party (20s, 60s, 70s, 80s, 90s)
Bad & Boujee party
Rock 'n Roll
Ski party
White lie party
Hawaiian
Most of these dorm party themes are self-explanatory, but let's highlight a few. Some new-ish TikTok party themes are insanely popular and fun.
White Lie party
The white lie party theme has been trending on TikTok, and it's easy to understand why! Everyone wears a t-shirt where they write a white lie about themselves. "I'm taking it easy tonight," "not looking for birthday sex," or "only one drink" are a few of the fun things people can write about themselves. Also, this is such a fun 19th birthday idea! (or 20th or 21st).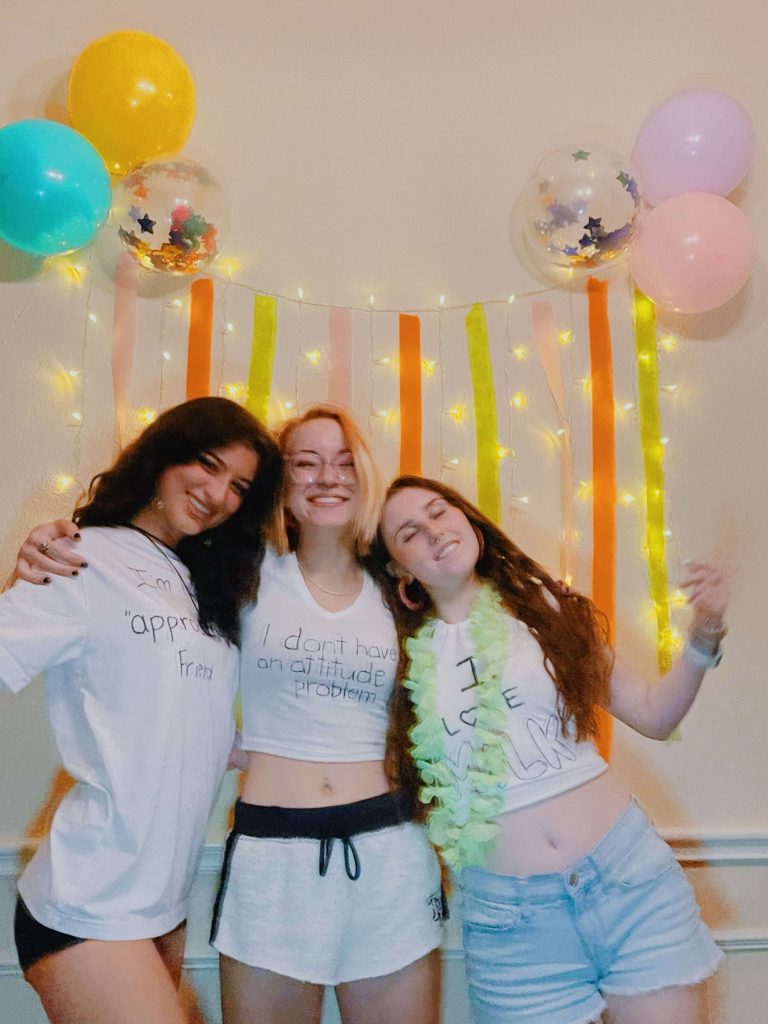 Funny white lie t-shirt:

Highlighter party
Dress in a cheap white t-shirt, and let everyone get creative with highlighters on each other's clothing. You need to throw this party in a place that's as dark as possible! This theme has the ultimate rave vibe and is so fun. Highlighter parties are also called glow parties, blacklight parties, or glow in the dark parties.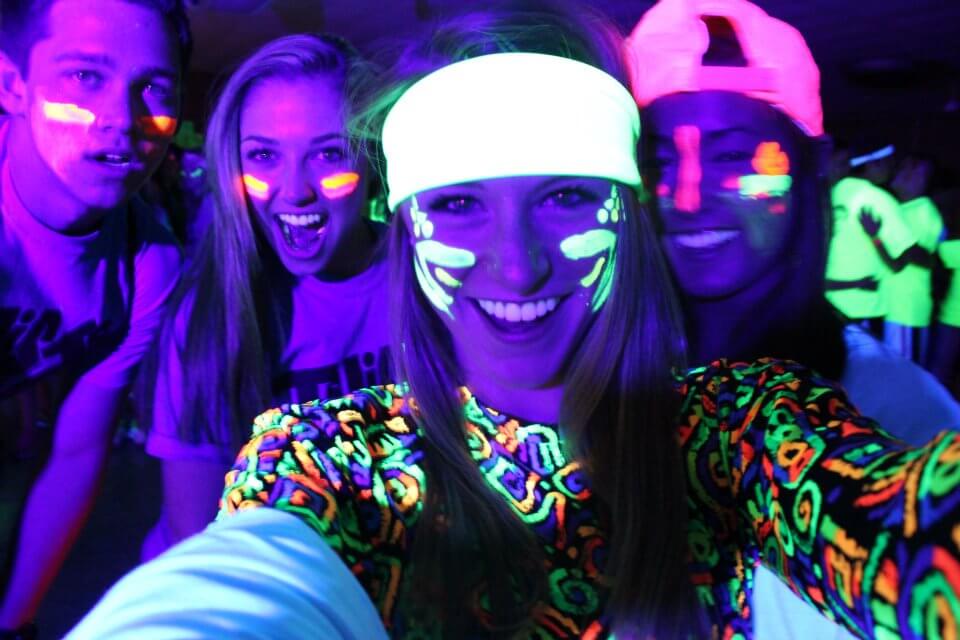 UV face paint sticks:

Y2K Party
At a Y2K party, everyone gets their best early 2000s vibes on. A Y2K themed party is all about the outfits. Think Bratz dolls, sparkles, pink eyeshadow, A-line skirts, scrunchies, neon, and outrageous hoops. Guys can wear shirts with bold prints, chunky gold chains, funky sunglasses, and maybe a crazy coat. Don't forget to make a 00s playlist!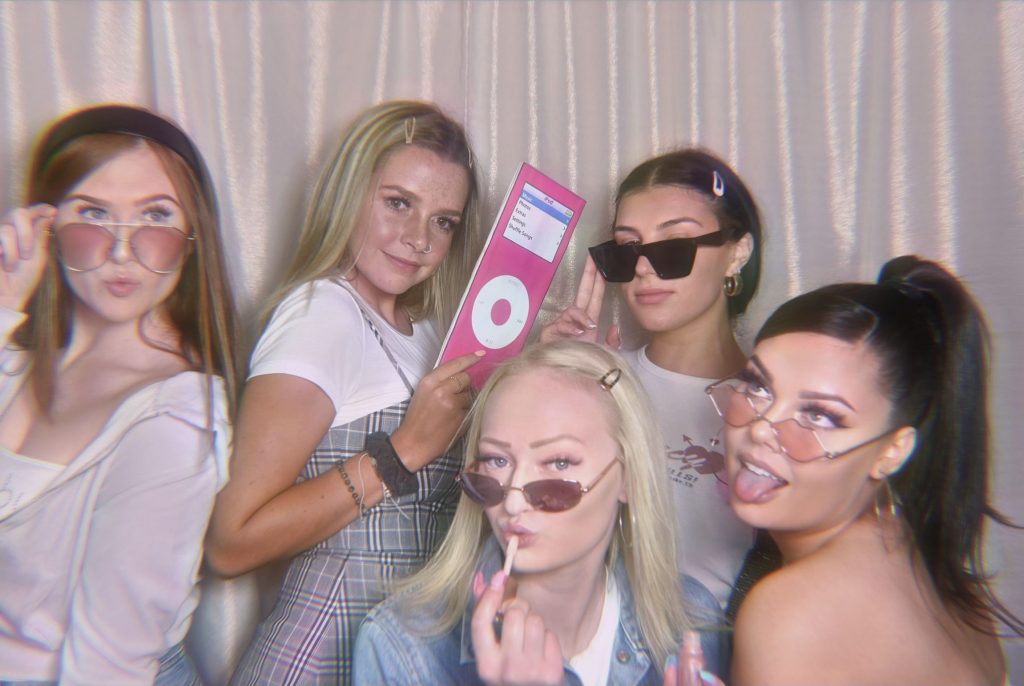 Bad & Boujee party
Boujee stands for the French word 'bourgeoisie' and refers to high-class. The combo of bad & boujee is anything bold and flashy! Think faux fur coats, bold prints, jewelry with big diamonds, and high heels. You can come up with many fun outfits for this party theme.
80s ski party
80s ski parties have become insanely popular because the outfits are so fun! An 80s ski party outfit includes fluorescent colors, color block suits, retro fannypacks, and those badass ski goggles. The 80s ski theme is a popular one for college parties, and rightly so. Gear up in your best neon colors and shield sunglasses, and you're ready to go.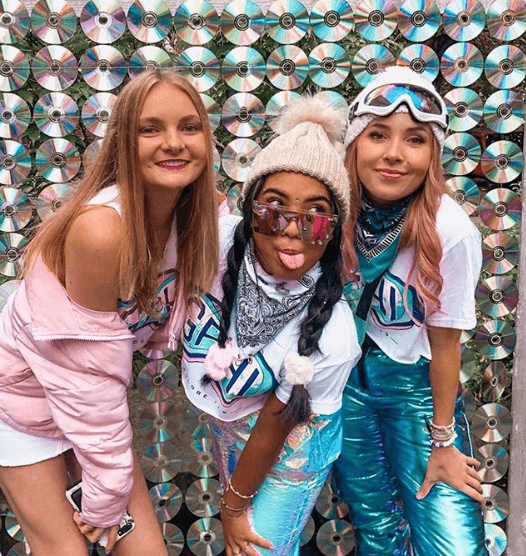 Party props for dorm parties
You can make a college party even more fun with some party supplies!! Things like disposable cameras and cute photo props will leave you with the best candid shots to make you LOL for years.
Disposable cameras

Funny party sunglasses

Sparkly confetti shooter

College party food and drinks ideas
People will love it if you have some snacks at your dorm party! Things like chips aren't expensive but are nice to have. You could also ask each of your friends to bring a snack, so you don't have to spend extra money yourself.
Many college dorms have a zero-tolerance for anything alcoholic, so some drink options without alcohol are below.
College dorm party ideas and essentials
Let's cover a few essential things every epic dorm party needs! Besides good music and people, you might want to think of some fun games to play. College party games are great icebreakers and just overall a good time. Let's look at some ideas and essentials.
The best spotify list
Your Spotify list should be a good mix of classics people want to sing along to and all the best stuff that gets people dancing.
Dope AF College party playlist
The ultimate college party playlist
Hiphop college party playlist
Now that we're talking about music, a good speaker is essential! JBL is my go-to, it's not too expensive, and the sound is great.

College party games
Flip cup
This is an insanely fun and easy college party game everyone loves. Split your group into two teams and pour the desired amount of beer into your cup. After finishing the drink, everyone lines up their cups on the same side of the table. Everyone has to flip their cup upside down (one after one). The team that finishes first wins! Check out this Flippy Cup video to copy the setup at your party. Fast forward to 1:31
Jenga
Jenga is always fun to play, especially after a drink or two. It's seriously hilarious to play this with a group of friends at your dorm party. Everyone always obsesses over this game, so you can't go wrong by having it!
Never have I ever

Beer pong
Beer pong is a college party classic and always a hit. All you need is a long table, ping pong balls, and cups.
Don't know the rules or want to refresh your memory? Read how to play beer pong.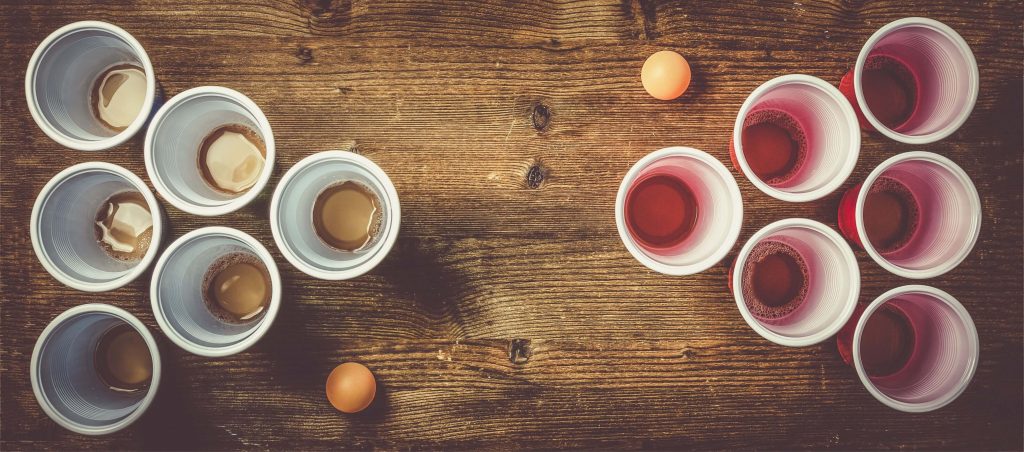 That's what she said
Question games are super fun, especially if you're with many people who are still getting to know each other! If you're looking for the best icebreaker games, you need one with fun questions like this one.

Other college party games:
Two truths and a lie
Pictionary
Spin the bottle
Truth or dare
Twister
Dorm party decorations
Every dorm party needs some kick-ass decor. Don't worry; this doesn't have to be expensive! Things like fairy lights, cool LED lights, and an oldskool disco ball will go a long way.
Curtain string lights

Disco ball

Good vibes only tapestry

Party lights

Neon sign

Cleaning up
If you're hosting a dorm party, you don't want to be stuck with a giant mess. Hang a trash bag or two in your dorm, so people have somewhere to throw their stuff. This will save you time and headaches after your party! When people arrive, tell them where to put the trash & lay down some ground rules. I know this doesn't sound fun, but it's necessary if you don't want things to spin out of control.
Trash bags
Multi purpose spray
FAQ about throwing a Dorm Party
Below, you'll read some frequently asked questions & answers about throwing a college dorm party, the best party themes, outfits to wear to a college dorm party, easy dorm party ideas, and more.
🤔What is a college dorm leader called?

A college dorm leader is called a dorm supervisor, resident hall director, or resident assistant. They're responsible for the students who live in campus housing. When throwing a dorm party, you need to have approval from your supervisor.
🔥How do you throw a good dorm party?
Preparation is everything! Get on your RA's good side, come up with a good party theme, and make sure to organize food, drinks, party lights, and decorations so everyone will have a good time! If you're hosting a party in your dorm, make sure to keep your guests in the loop with rules.
💃What are common college party themes?
Decade themes, Y2K, Hawaiian and Ugly sweaters are common college party themes. In 2021, TikTok created a few other college party hypes; for example, a White Lie party, Bad & Boujee, and Highlighter party themes are popular. These themes also work for frat parties or college house parties!
🤣What is an ABC party?
An ABC party means "Anything but Clothes." It's an insanely popular college party theme where you can wear anything but clothes! This means people wear card boxes, trash bags, or outfits made from other materials. Other things to use for making an ABC party outfit include bandanas, disposable paper plates, and duct tape. You have to get super creative when going to an ABC party!!
💯How do you throw an epic college party?
A bomb playlist, cool people, and a fun college dorm party will do the trick! Good parties require some organization, so make sure you get cups, drinks, some snacks, a decent speaker, and move aside all large furniture that will be in the way of dancing!
✨Do college parties have themes?
Not all college parties have themes, but most of them do! Some classic party themes include Hollywood, wild west, famous dead people, Halloween, Toga party, superheroes, and 15 minutes of fame. Thanks to TikTok, themes like White Lie, Y2K, and Meme themes have also become insanely popular.
💭What is a come as you are party?
'Come as you are' might sound like you can wear whatever to a party, but it's not quite that! For a 'come as you are party, you'll get a phone call from the host, and whatever you're wearing at that moment is your outfit for the party. Sounds fun, right?
👯‍♀️What should I wear to a dorm party?
It depends on the party theme if there's any! But if not, things like the perfect black crop top always work, animal print, neon, comfy white sneakers, or a cute black dress.
This post was all about throwing the best college dorm party!
You may also like: