Hey there! Some links on this page are affiliate links which means that, if you choose to make a purchase, I may earn a small commission at no extra cost to you. I greatly appreciate your support!
Are you looking for the best aesthetic room decor inspiration?
This post shows you 27 insanely good aesthetic rooms with led lights and vines!
TikTok room decor has been at another level with unique wall collages, vinyl record decor, neon colors, and more cool ideas.
And you know what? These bedroom decorating ideas are much more budget-friendly than you'd expect!!
Plus, you can easily recreate them yourself.
Whether you are looking for bedroom decorating ideas or dorm decor, these 27 aesthetic room decor ideas are perfect.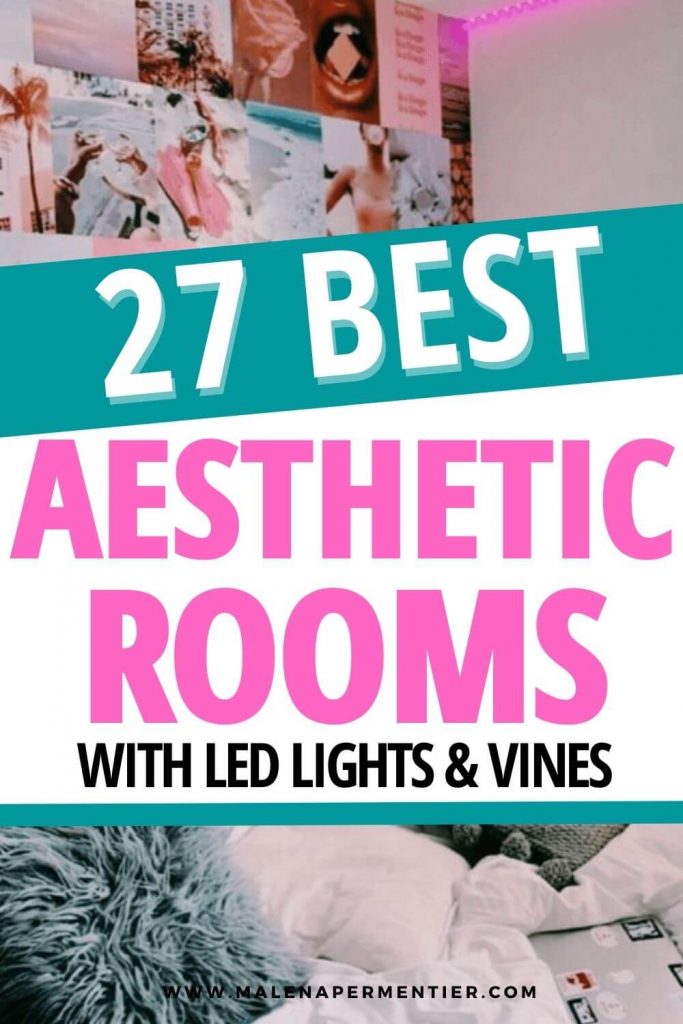 This post shows you:
Cheap aesthetic room decor
The cutest ways to decorate with led lights & vines
How to make your room aesthetic
The best led light decor ideas
TikTok room decor trends in 2021 and 2022
Aesthetic small bedroom ideas
Now without further ado, let's get inspired by these aesthetic rooms with led lights and vines!!
1. Decorating with ivy vines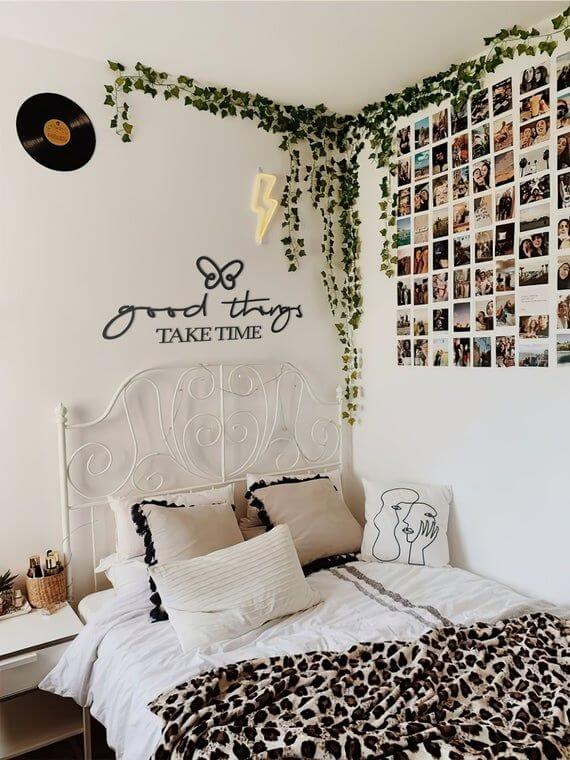 Attach artificial vines at a ceiling corner and then drape the vines to both sides of your wall!
Combine vines with neon lights and a unique wall collage for a super cozy room aesthetic.
2. Pink aesthetic wall collage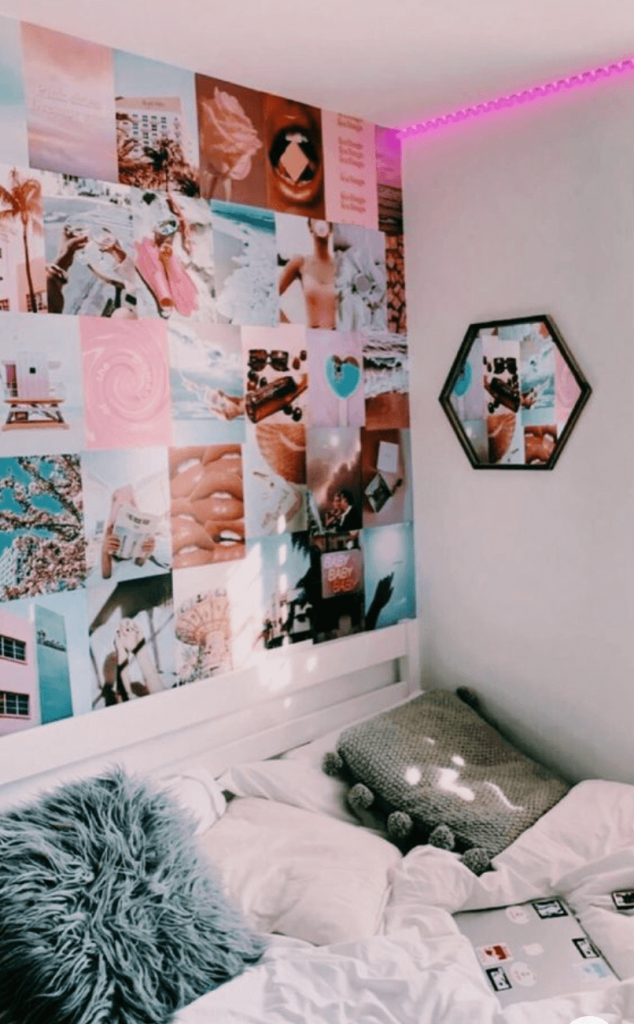 Photo collage kits are super popular and for good reasons!
A collage kit like this has 50 4×6 inch aesthetic pictures to arrange on the wall and is under $20.
You can get wall collage kits in a ton of different colors and aesthetics, like boho neutral, dark academia, or green.
3. Room with Led Lights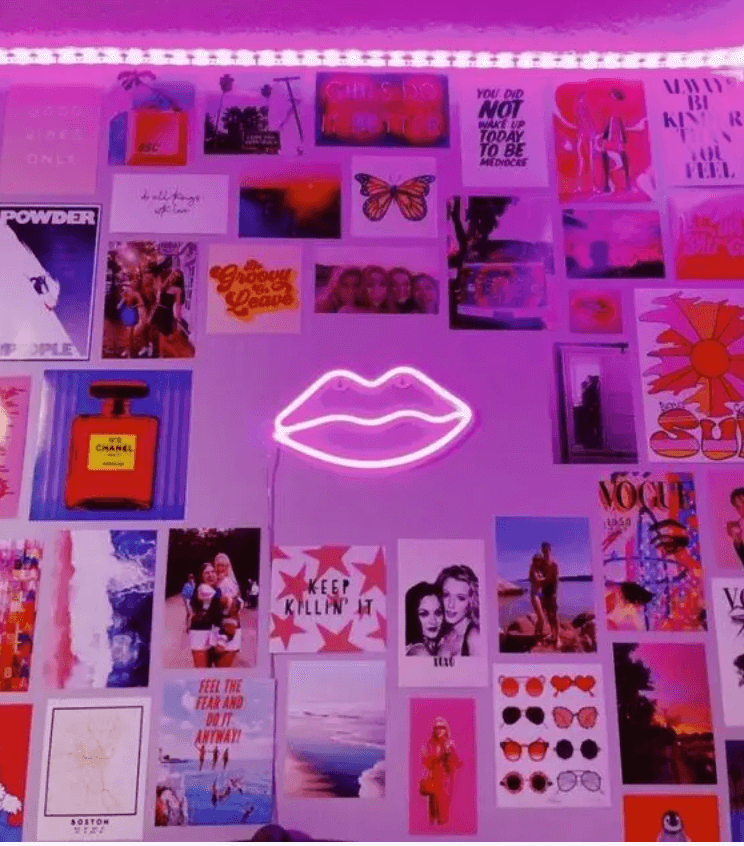 Create the coolest room aesthetic with LED lights that change color.
These LED strip lights have 16 color options, a remote, and you can adjust the brightness to your taste.
Attach them from corner to corner on your ceiling for a pink-colored room.
4. Rose vine wall decor with lights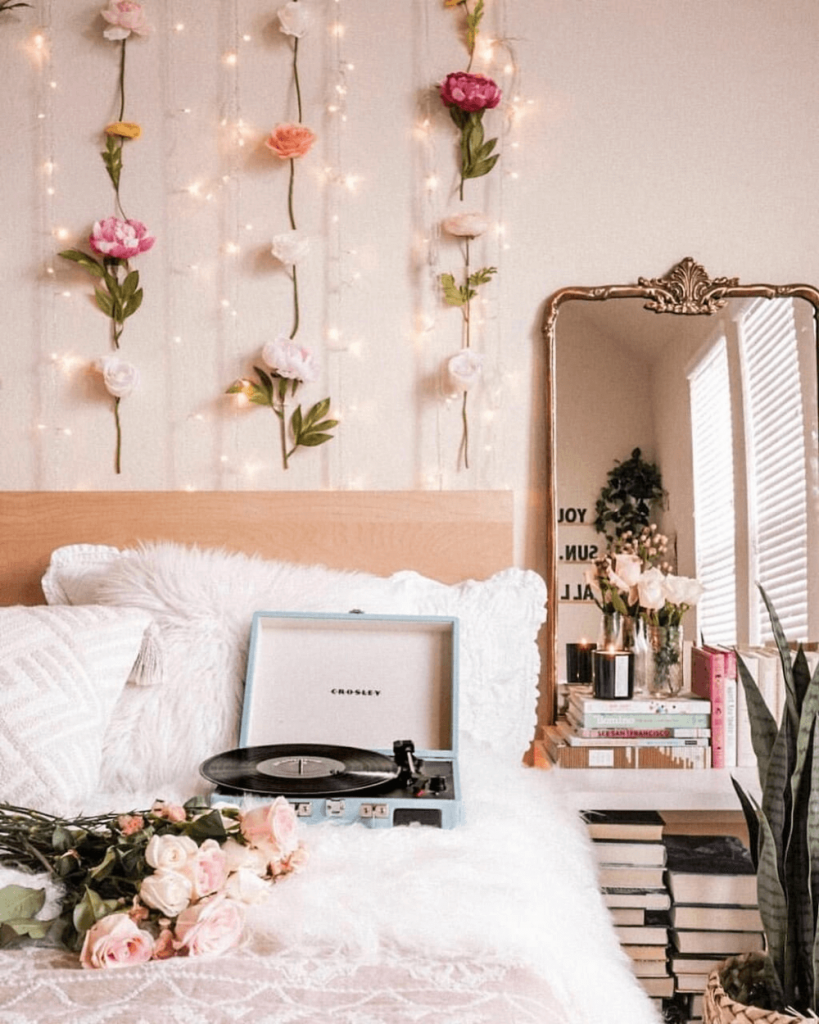 Rose vines and string lights make a room look super cute.
Hang pink rose vines over your bed along with string lights for a vibey bedroom.
5. Peace neon sign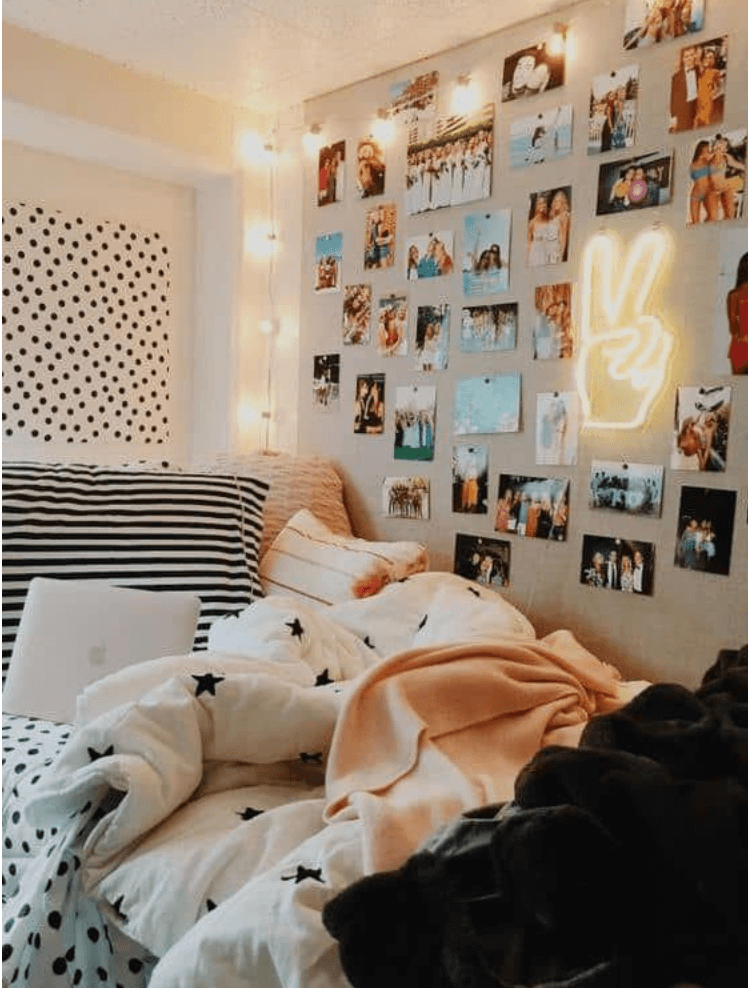 Cute neon signs on the wall make for the ultimate aesthetic room decor!
Combine the neon peace sign with a photo wall, string lights, and dalmatian peel and stick wallpaper for the coolest room.
6. Decorate wall with fedex flyers