Graduation is a major milestone in everyone's life, marking the close of one chapter and the beginning of another.
It's time to rejoice in all your accomplishments and efforts that have gotten you this far while eagerly anticipating the future.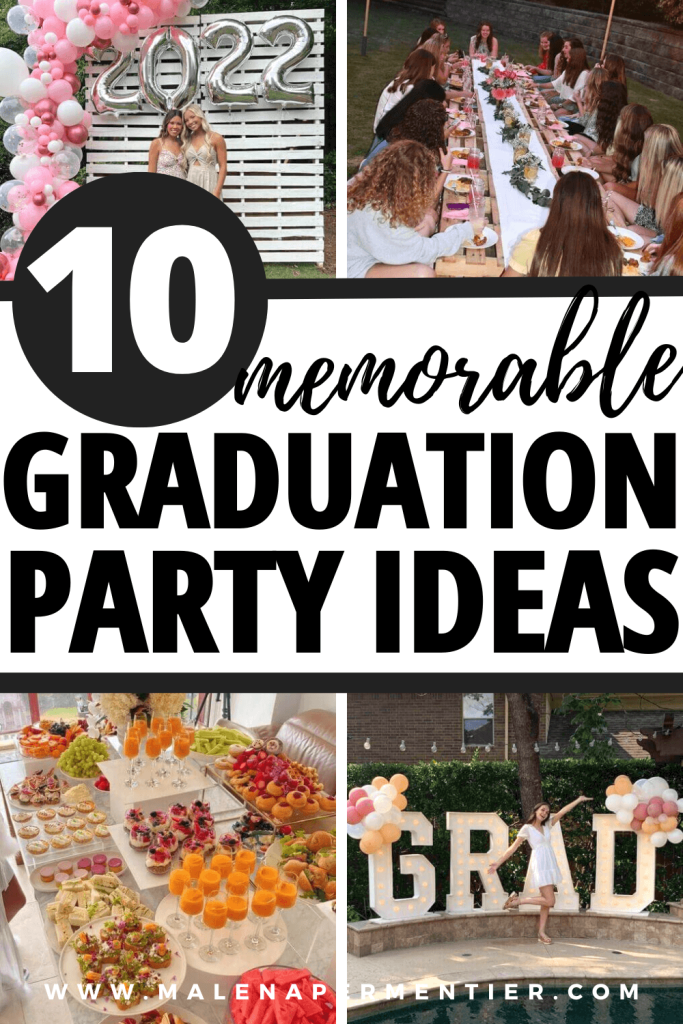 First, throwing a graduation party is a great way to celebrate and recognize a significant accomplishment in someone's life.
Graduation is also an opportunity to reflect on past experiences and look forward to the future with excitement and hope.
Hence, having a graduation party is the best way to commemorate that, especially with friends and family, to celebrate your hard work and achievements.
It provides a platform to make new memories, share stories, and connect with others who have supported you along the way.
Furthermore, it validates the dedication you have put into your studies and can provide a sense of closure as you move on to the next phase of your life.
You can use numerous themes, games, and suggestions while preparing a graduation party to make it memorable and enjoyable for everyone who attends.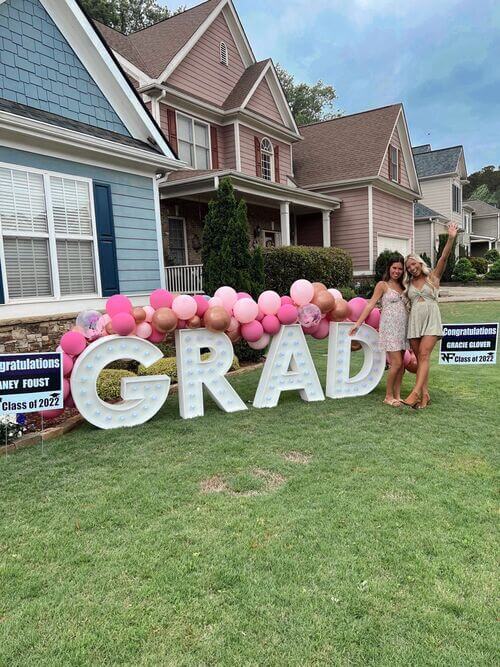 Your graduation party doesn't have to be so grand, in fact, you can make a graduation party on a budget, but still, be fun and memorable for everyone and you!
Before we jump onto the ideas, there are several things you need to do to host a successful graduation party.
You need to determine the guest list, set a budget, choose a venue, plan the menu, decorate, plan entertainment, prepare for logistics, and have a backup plan.
Now, let's jump onto the fun and memorable graduation party ideas!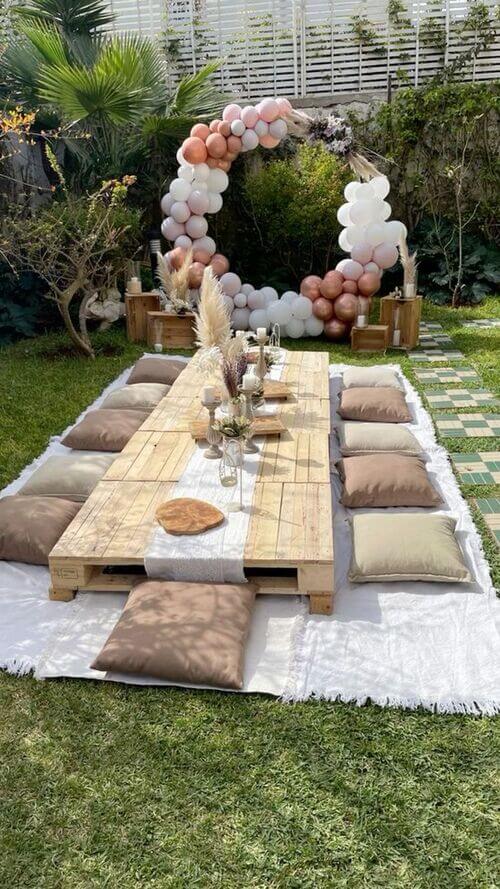 1. Outdoor Picnic/Barbeque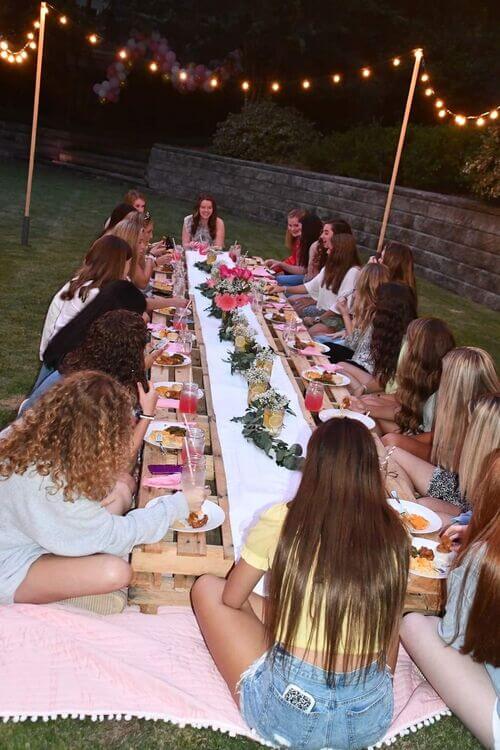 An outdoor picnic or barbecue is a classic way to celebrate graduation, especially when the weather is warm and sunny.
You can choose a scenic location, like a park or beach, and bring along a spread of delicious food, drinks, and snacks.
If you're on a tight budget, you can do it in your backyard too.
For the barbeque, you can make some burgers, hotdogs, and other grilled foods or set up a simple buffet with dishes prepared the night before.
It will satisfy hungry partygoers after a long graduation ceremony.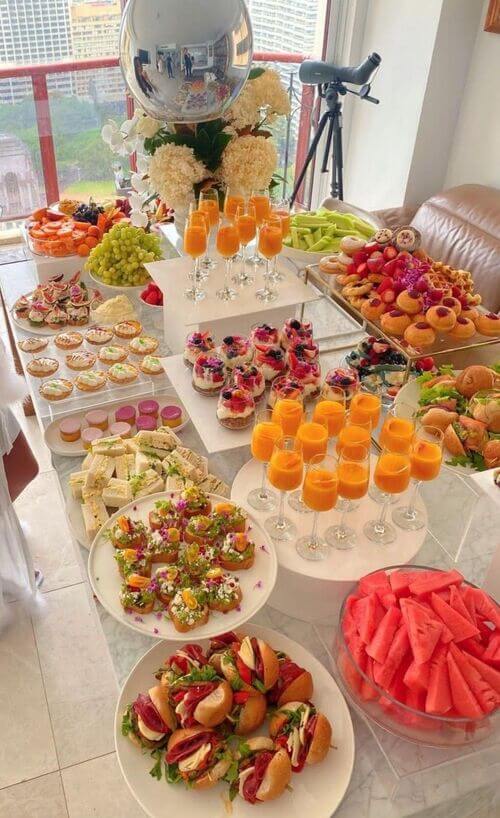 You can have games, like cornhole, frisbee, or horseshoes, to keep everyone entertained.
Make sure to bring along plenty of blankets and chairs so that everyone has a comfortable place to sit and relax.
Hosting an outdoor party can mean inviting more guests, and it's great to be outside in the late spring!
2. Pool party
A pool party is another great option for a graduation celebration if the weather is warm enough.
If your backyard doesn't have a pool, it shouldn't stop you from throwing a memorable pool party!
Find a local business to install and maintain an above-ground pool for however long you desire.
Another idea is to buy sizable inflatable pools on Amazon for the celebration and utilize them all summer.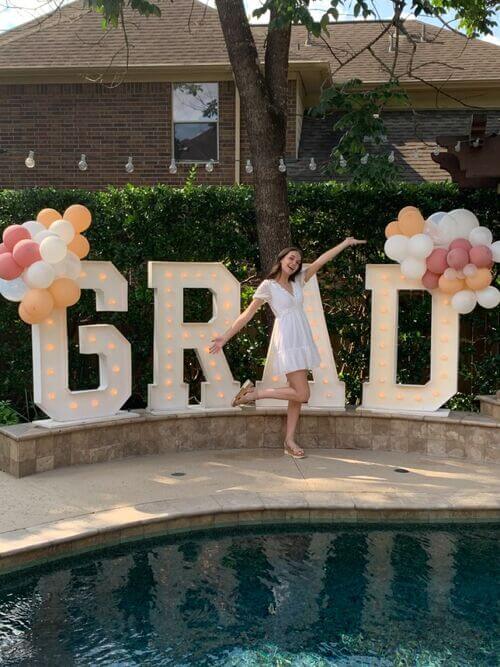 In addition to the pool, keep visitors cool with other outdoor party staples, like water balloons and water guns.
Biodegradable water balloons are suggested to make cleanup as simple as possible.
You can also incorporate fun pool games, like Marco Polo, pool volleyball, or diving contests to keep everyone entertained.
Just make sure to have plenty of sunscreen and water on hand to help keep everyone safe and hydrated.
3. DIY Photo booth
Looking for a fun and interactive way to capture memories from your graduation party?
Then a DIY Photo booth would be an option.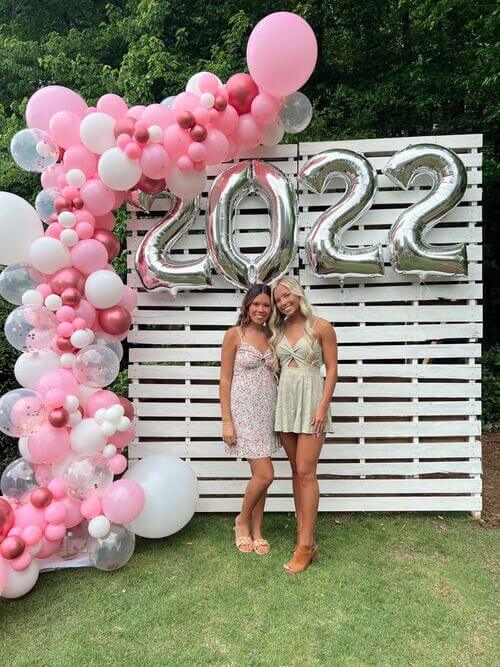 Having a cute photo booth display is also a fun way to get all your guests involved in capturing beautiful memories, but it's that one thing that makes your party a big hit, no matter how pretty it turns out.
Besides, it's easy to set up with just a few supplies.
Choose a backdrop, like a wall or a curtain, and set up props like hats, glasses, and signs that guests can use to take silly photos.
You can use a digital camera, polaroid, or even a disposable camera to take photos and create a digital album to share with friends and family.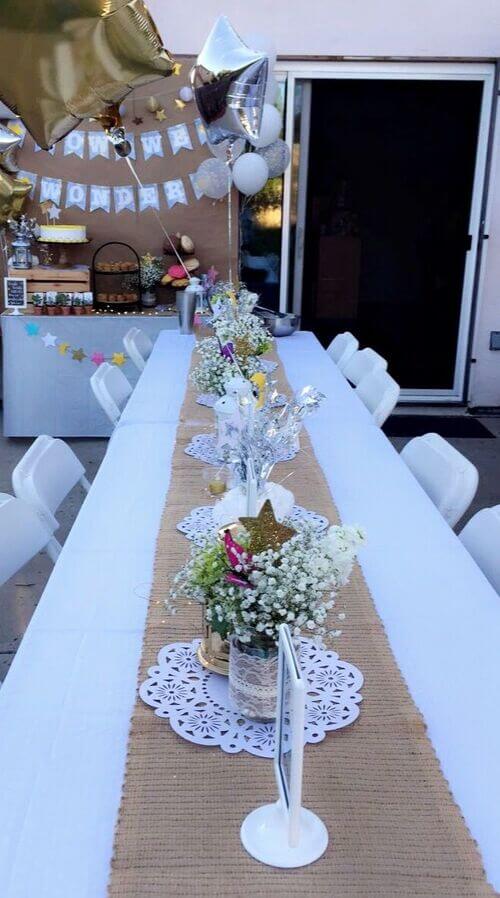 4. Movie night
A movie night is a more lowkey celebration for your graduation.
If you want to invite just a few closest friends, consider hosting a movie night at home or in a backyard.
You can have a projector and screen, set up a blanket fort or outdoor theater, and choose a selection of your favorite films or TV shows.
Just make sure to bring along plenty of snacks and drinks, and encourage everyone to get comfortable and settle in for a fun-filled evening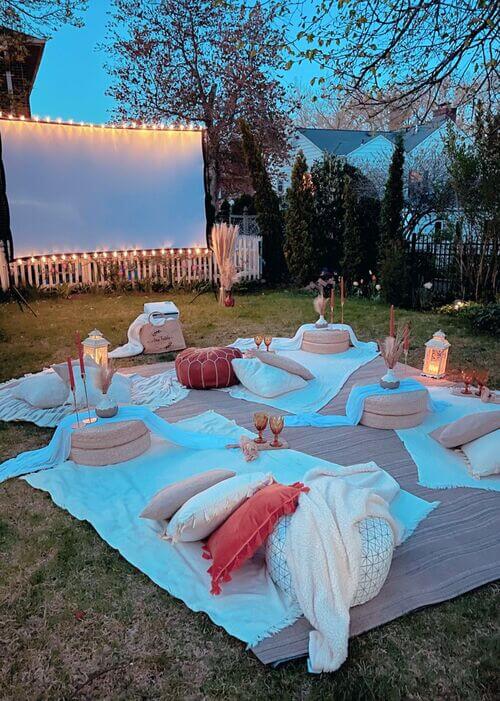 5. Game Night
A game night at your graduation party is really an activity that everyone can enjoy.
Graduation party games will make one of your final bonding sessions more memorable.
Choose your favorite board games, card games, or video games, and make sure everyone has a chance to play.
You can also set up a tournament-style competition with prizes for the winners or play for fun.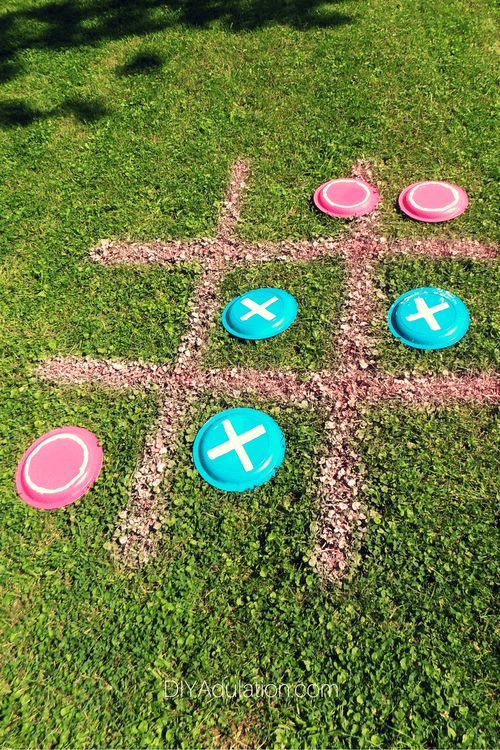 Some of the game ideas that you might want to consider are:

● 'Guess Who'; where you challenge your friends who know each other best.
You can have one person sticks a nametag on their forehead with a name on it and have that person guess whose name it is. The other people can answer with yes or no.

● 'Grads Through The Year'; where you can provide pictures during your time in high school/college throughout the year and have other people arrange it according to its timeline.

● 'Don't Drop The Tassel'; this game is a race where you and your friends will separate into equal teams and line up in a straight line.
The tassel will then be attached to the first player's straw, which they will hold in their mouth.
The goal is to use your hands as little as possible to attach the tassel to the next person in line's straw.
The winner is the first team to tie the tassel on the last player's straw.
Either way, game night will surely be a hit with guests of all ages.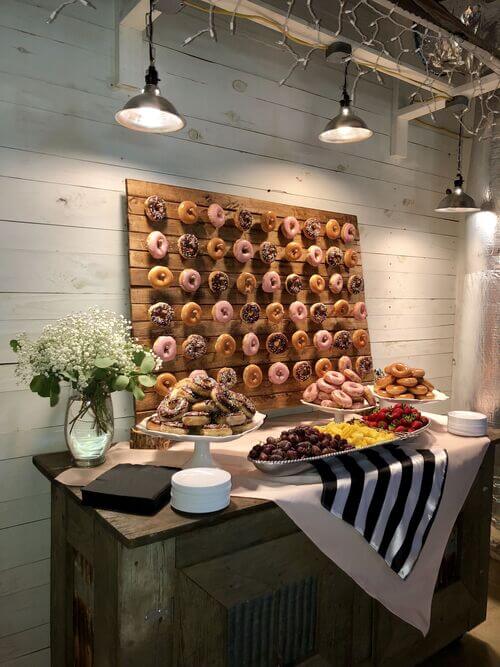 6. Talent show
Hosting a talent show at your graduation party is such a creative and energetic celebration.
Encourage guests to showcase their musical, dance, or performance talents and provide a stage or performance area.
You can also provide props, costumes, speakers, or musical instruments for guests to use or let them bring their own.
The talent show is a great way to let everyone have a chance to shine, and it's sure to be a fun and memorable experience for everyone involved.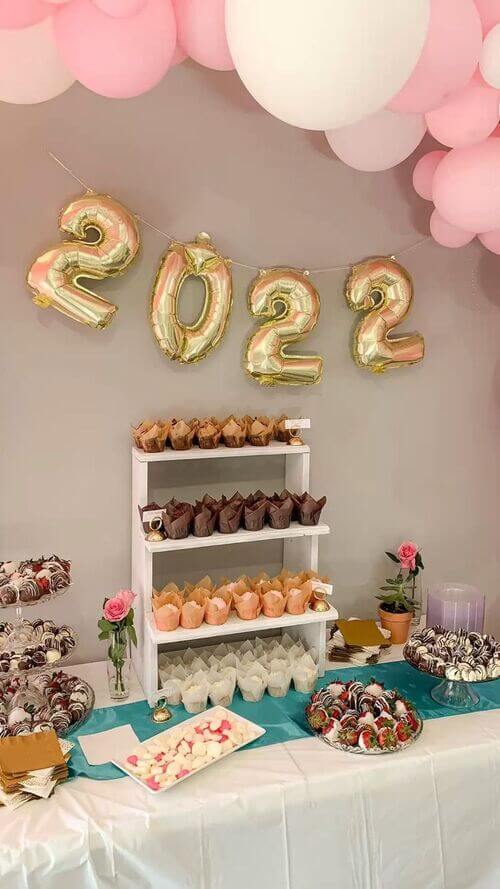 7. Graduation Cap Decorating Contest
Another fun thing to do after finishing your graduation ceremony is to have a graduation cap decorating contest at your graduation party.
Provide materials like markers, stickers, glitters, and streamers, and encourage your guests to get creative with their designs.
By the end, you can then vote on the best cap and award a prize to the winner.
This activity is a great way to unite everyone and create a memorable keepsake from your graduation celebration.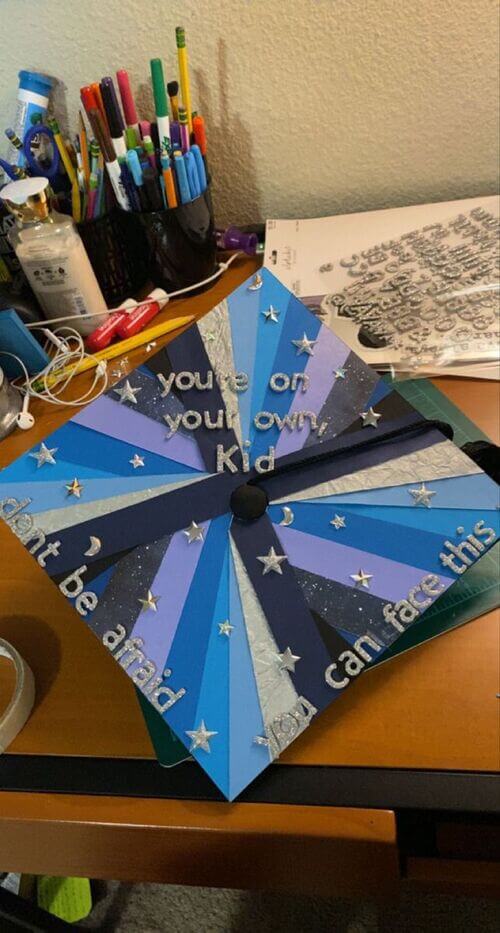 8. Pottery/Art Classes
Both pottery and art classes are a great way to create a unique and memorable experience for the graduate and their guests.
They provide an opportunity to learn new skills, create something special, and bond with others over a shared experience.
Additionally, the pieces created during the class can serve as special keepsake of the celebration.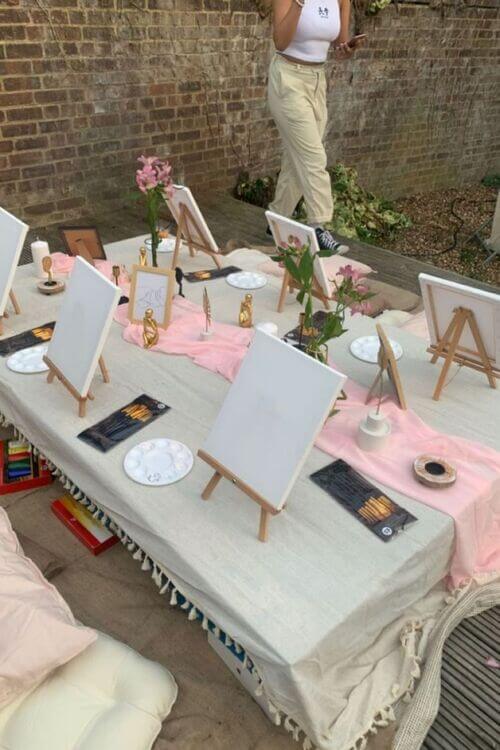 For the pottery class, book a class at a local studio or find a mobile pottery instructor who can come to your party venue.
Guests can spend the afternoon creating their own pottery pieces, learning new techniques, and having fun!
For the art class, where guests can create their own paintings, drawings, or mixed media pieces.
This can be a fun and creative way for guests to celebrate the graduate's accomplishments while also exploring their artistic abilities.
9. Sports day
Sports Day is a great way to bring together friends and family to celebrate a graduation in a fun and active way.
The sports activities provide a great opportunity for guests to bond, compete, and have fun together, all while enjoying the great outdoors.
First, you can rent a local sports facility or park to host your Sports Day celebration.
Look for facilities that offer amenities like field, courts, or pools to accommodate a variety of sports and games.
However, you can also do it in your backyard and then you can decide on the sports activities you would like to include in your Sports Day celebration.
Some popular options include basketball, soccer, dodgeball, volleyball, and many more!
Don't forget to have prizes for the winning team to add an element of competition and excitement to the day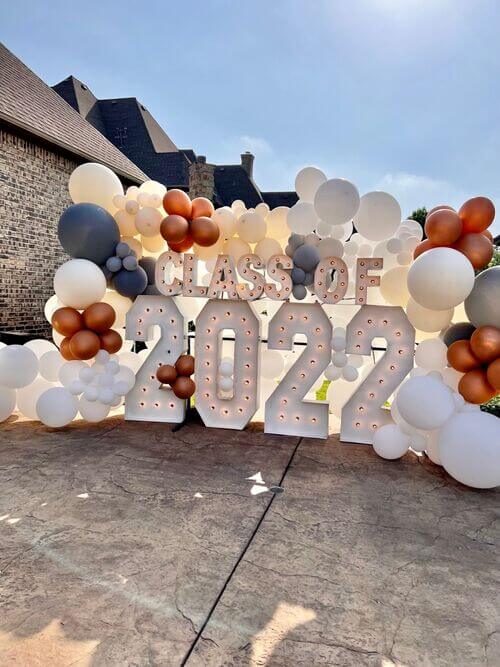 10. Karaoke night
An enjoyable and musical way to celebrate graduation is to host a karaoke night with friends and family.
The karaoke performances give guests a fantastic chance to get to know one another, demonstrate their vocal prowess, and have fun.
You need to rent or buy a karaoke machine or use YouTube videos and microphones if you are on a tight budget.
You can create a song list for the night by selecting popular and upbeat songs, or go with the flow!
To add an element of competition and excitement, offer prizes for the best singers of the night.
Also, don't forget to prepare some refreshments and food to keep the guests fueled throughout the night.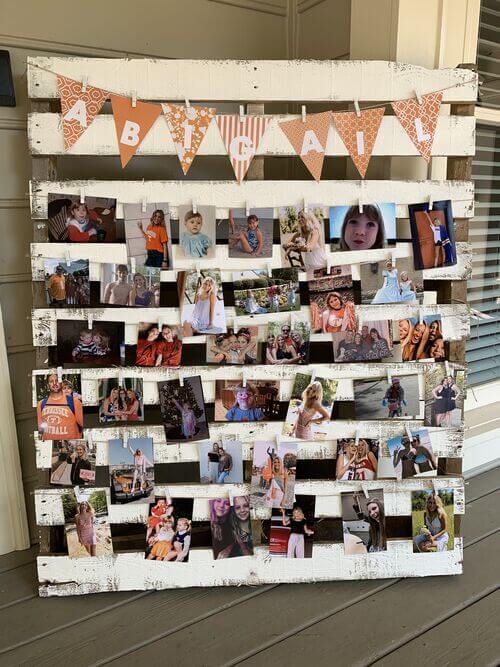 Concluding…
Overall, a graduation party is a fun, meaningful, and memorable way to celebrate this important milestone in someone's life.
It offers a chance to consider the past, the future and create fresh memories with loved ones.
Let these graduation party ideas inspire you as you plan an event highlighting the graduate's distinctive personality and accomplishments on this significant occasion.
Whether you keep the graduation celebration a low-key affair with a few close friends or an extravagant feast is up to you!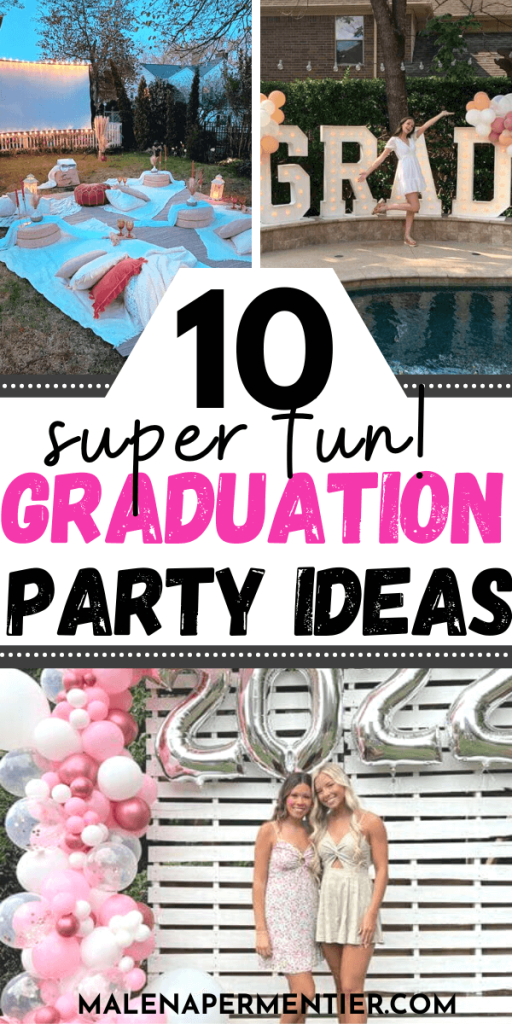 This post showed you all about hosting a memorable graduation party.
You may also like: