Hey there! Some links on this page are affiliate links which means that, if you choose to make a purchase, I may earn a small commission at no extra cost to you. I greatly appreciate your support!
I never thought I'd be interested in the best solutions for small space living, but now that I live in a small apartment myself, I kind of have to!
I must say, I've been enjoying looking at storage ideas, tiny apartment solutions, and the best small apartment ideas more than I'd like to admit.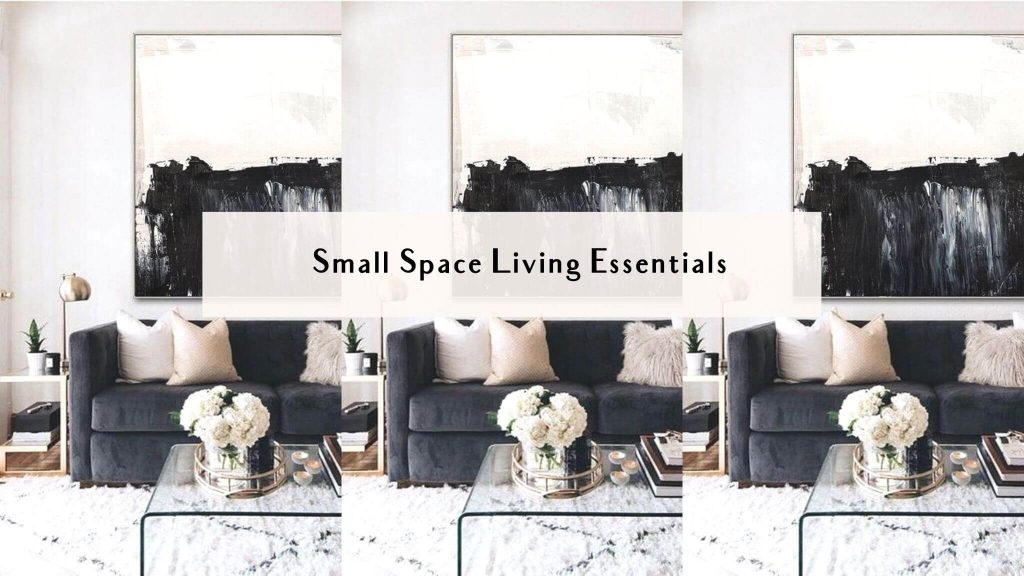 Best Small Space Living Essentials
Below I'm sharing the 10 top small space living essentials that have truly made my place so much better. Plus, almost everything I listed is under $100.
Baskets
Baskets have a way of making you feel like your life is in order – and rightly so. I've found baskets especially helpful in my closet and bathroom. With everything having its designated space, I automatically feel more organized.
Finding the right size/color/style of basket is another story; below, I've listed my favorites.
Customize your closet
If you have built-in closets (like I do) you really have to make the most of what you have. I live in a small rental apartment, so I'm not going to invest in new closets. And by the way, I love mine!
However, the inside space of my closet did need some optimizing. I added a little drawer for shoes and utilized the hanging space with smart hangers.
Foldable laundry basket
I never thought that foldable laundry baskets would be a conversation-worthy topic, but here we are. If you live in a small apartment, you can't afford your precious space being taken up by a bulky laundry basket.
The foldable – or collapsible, whatever word you prefer, is, therefore, a godsent for small apartment living.
Mirrors, Mirrors, Mirrors
It's such a cliche, "make your space look bigger with mirrors," but regardless a small space solution that I swear by.
Mirrors have a way of making a space come alive and feel more spacious. For small spaces, I particularly love round ones and a minimal full-length mirror.
Cabinet Optimizers
Organizing my kitchen was one of the main issues I had when I moved into my place last year.
I'm still not 100% satisfied, but these cabinet optimizers (is that the right word?) helped a lot.
Smart Pantry Storage
In a well-organized pantry, everything has its place. For a year or so, I've been eating insanely healthy. This means I have a zillion of different beans, grains, nuts, and seeds.
If I don't organize my pantry, I feel seriously overwhelmed each time I open it. I'm sure you can relate :).
I took inspiration from the video below and got (in my opinion) the best pantry storage out there.
[Related: 12 Small Pantry Organization Hacks That Are Absolute Goals]
Cute hooks
Wherever you can, use stylish hooks for extra hanging space. I have a few at my tiny entryway, but also inside the door of the laundry room.
Also mind you that "laundry room" is a big overstatement, as the only thing that fits in is the machine.
Cable Catch
Nothing that messes up a space more than cables hanging around messily. You can get cable organizers in different colors and styles to match your space. Definitely an upgrade from them being spread out over the floor.
Over the sink cutting board
I'm not happy to admit it, but this over the sink cutting board has low key changed my life. The prepping space in my kitchen is as tiny as they come, so when I want to cook something a little more elaborate than a salad, I need the space!
The best tools to optimize kitchen space:
Sneaky storage – everywhere
I briefly showed some of my favorite ways to sneak in some extra storage in this post about organizing ideas for small spaces.
I swear by sneaky storage if you live in a small apartment, for example, an ottoman with storage or an entryway table with a rack for shoes.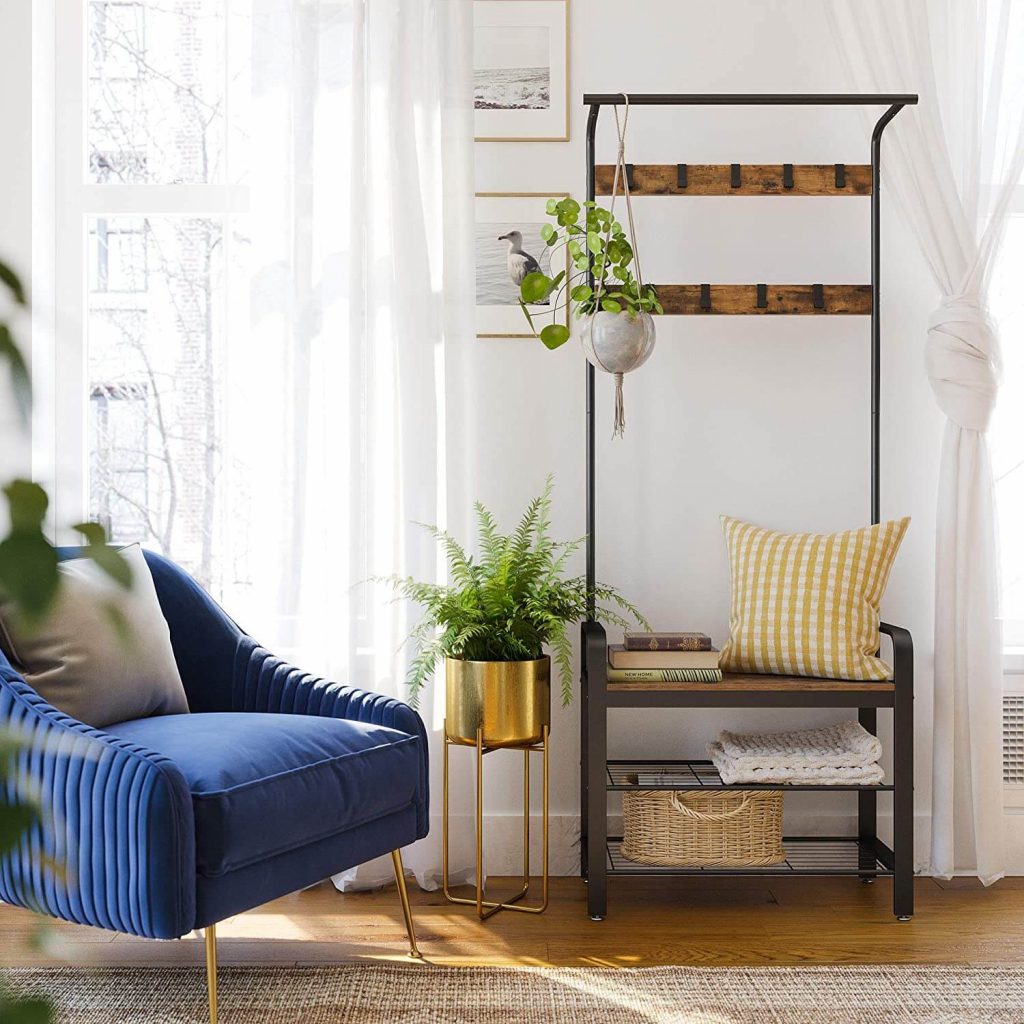 This post was all about the Small Space Living Essentials you Absolutely Need
You may also like: