Hey there! Some links on this page are affiliate links which means that, if you choose to make a purchase, I may earn a small commission at no extra cost to you. I greatly appreciate your support!
This post shows you the best small living room decorating ideas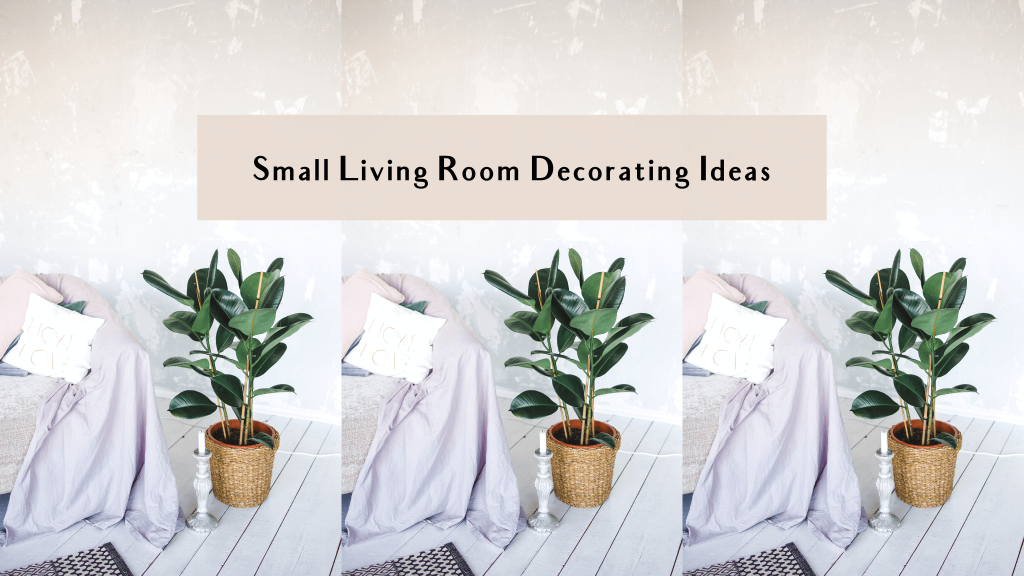 Small living rooms are great, because with the right furniture and decor it's super cozy and charming.
Decorating a small living room requires some good planning. You don't want to overwhelm the space, but you also don't want it to look bare.
In the below, I'll show you 16 amazing small living room decorating ideas.
I'll also tell you what works, what doesn't, and where you can shop the best small living room decor.
Let's get started.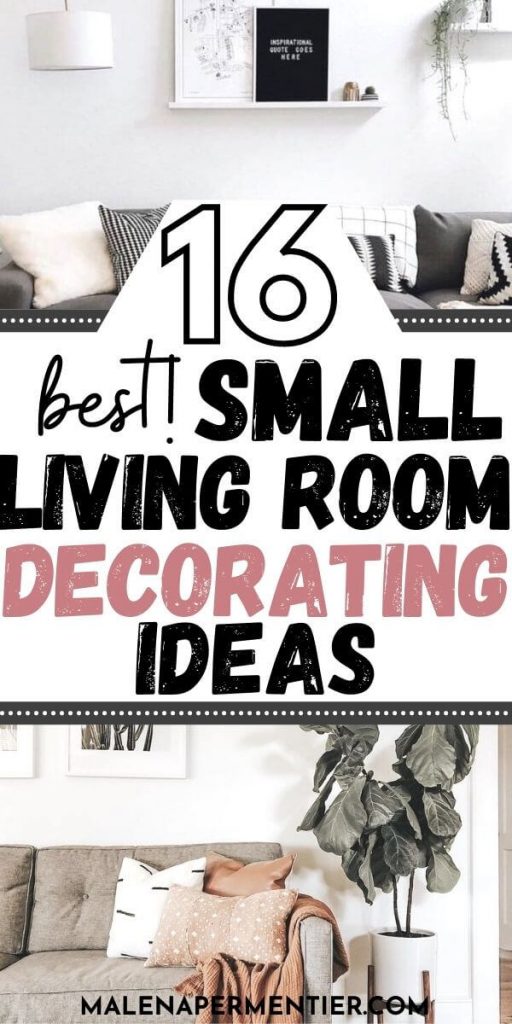 The Best Small Living Room Ideas on a Budget
1. Keep it simple
You make the most of your small living room decor by keeping it simple. If you're moving into your first apartment, you might feel overexcited and want EVERYTHING. Haha, trust me, I've been there :).
Things not to do:
Buy lots of small things (e.g., photo frames, vases, coffee table decor) before moving into your apartment.
Buying just to buy.
Overcrowding your space with too many little things.
It's my experience that before the big furniture is in your living room, you don't quite know what decor will suit the room best.
Once the big furniture like your couch and coffee table are there, you might realize that the decor ideas you had in mind aren't the optimal idea.
2. Use a vision board
Pinterest is by far my favorite tool to make a plan for decorating my living room.

When you first start gathering inspiration for your vision board, you'll likely accumulate many different styles.

Then, as you get a clearer idea of the aesthetic you want to achieve, you'll want to create a separate board for the color palette and style you decided to go for.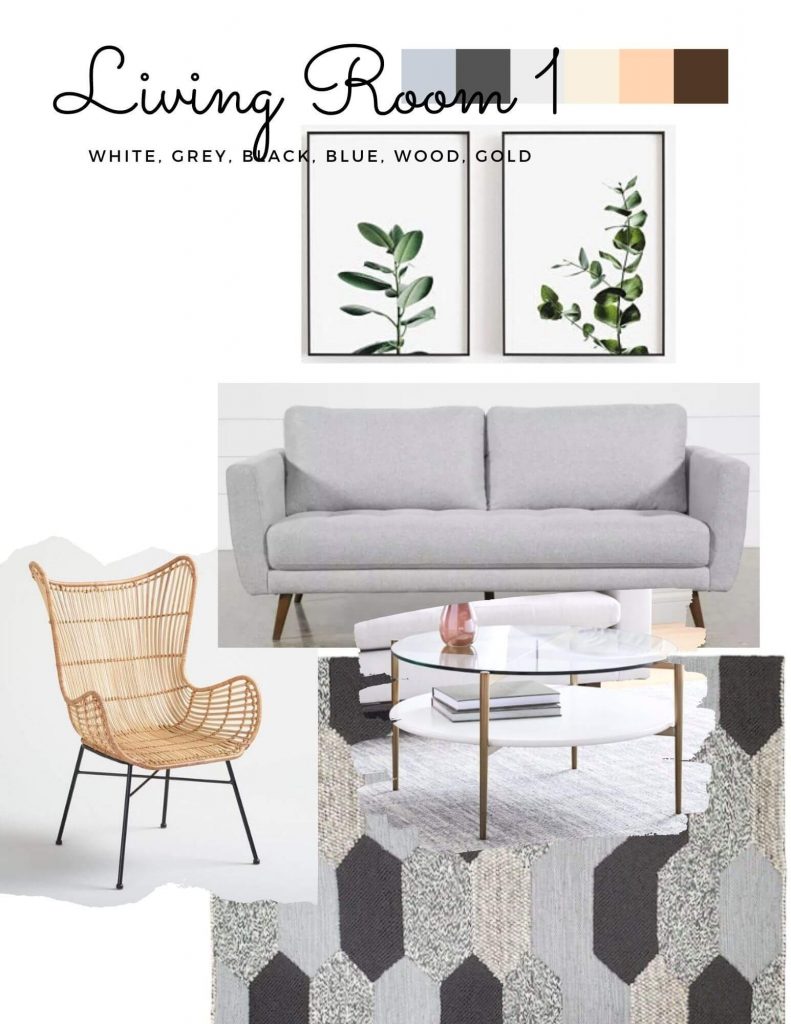 3. Decide on your color scheme
My dilemma is that I love both silver and gold accents. So I'd see a coffee table with gold legs and get super excited. Then I'll feel the same about a silver mirror.

However, it's crucial not to overwhelm small living rooms with too many different styles and colors.
Tip: Look at images of living rooms that you like and identify the 5 main colors. Then it will be easier to decide on the color scheme for your small living room.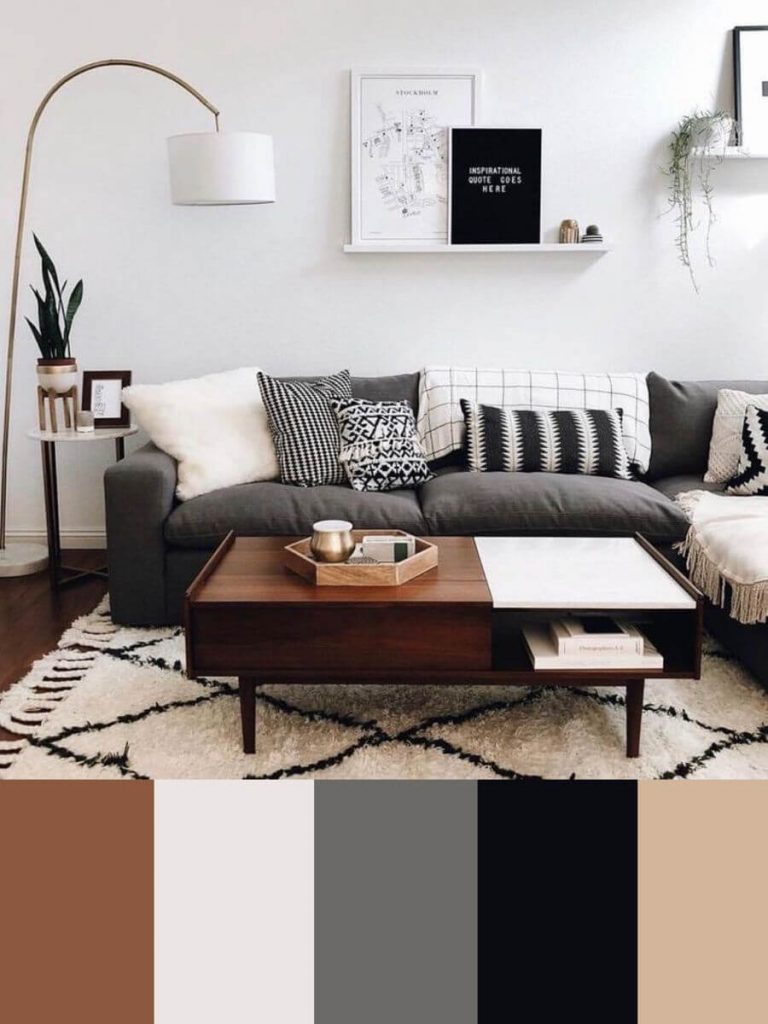 Get arc floor lamp:

4. Decorate above the couch
The space above your couch is a great spot to decorate. For example, hang a picture ledge for frames, or go for a small gallery wall.

I personally like having a picture ledge because it makes it very easy to change up decor when you feel like it.
I'd recommend getting a very slim picture ledge for a small space, so it doesn't obstruct the optical space in your living room a lot.
Get narrow picture ledge:

5. Style your coffee table with a tray
Grouping your coffee table decor on a tray makes it look more neat and organized. Little things like this make a huge difference in how spacious a small living room feels.

Pick 3-5 items with varying heights and place them on the tray. There are a ton of beautiful color combos you could go for. I personally really like a restored wood tray or a marble tray.
Get affordable marble tray:

6. Add a large mirror
Large round mirrors are something I'd recommend for small living room decor over and over again!! Why? Because it opens up the space and makes a small apartment living room truly look that much bigger.
Also, they're great decor. Pick a beautiful wood or gold color to complement your living room furniture.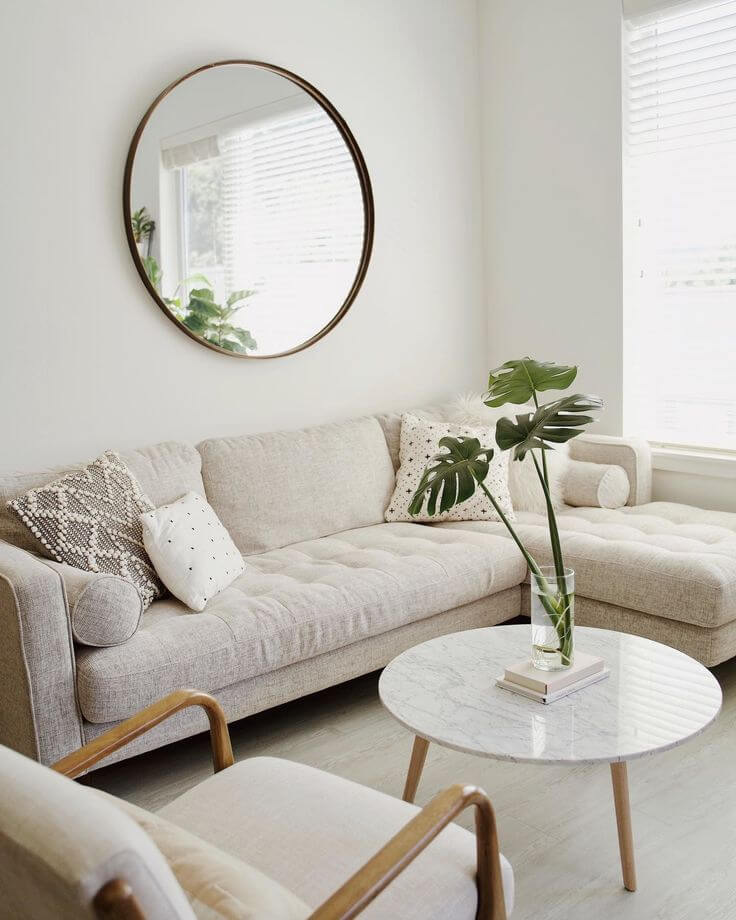 Recreate this:
7. Use coffee table books as decor
Coffee table books with beautiful covers make great decor. Stack them in nice color combos. Coffee table books don't have to be expensive. You can get nice ones at Good Will or any other second-hand store.
8. Functionality meets decor
When we think of decorating our living rooms, it's often the small stuff that comes to mind—plants, picture frames, candles, and so on.

However, I encourage you to see decorating broader than that.

For example, lamps are a necessity in your living room, so why not make them an asset in elevating the aesthetic of your living room?
If one of your living room colors is wood, metal or gold, make sure to think about that when picking your lamps.
Get tripod lamp:

9. Go for vertical shapes
Vertical shapes tend to work better in small living rooms than square.
For small living rooms, round shapes work great too, but round furniture isn't always as practical.
As you can see in the picture below, the coffee table definitely leaves more free optical space than if it were square.
Get a vertical coffee table:

10. Add some greenery
Greenery in your living room doesn't have to be complicated.

If you're not great with plants, there are many excellent faux plants out there that look amazing.

Real or not, plants are great for decorating a small living room!

Plants brighten up the room and look cute, especially when styled with a basket.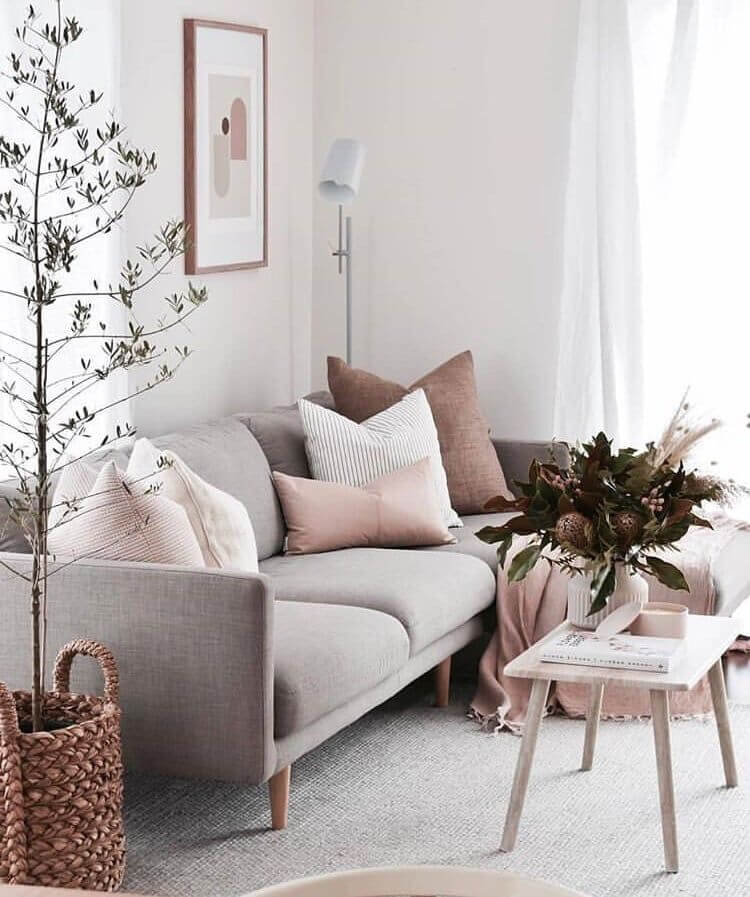 Recreate this nook with an artificial olive tree:
11. Play with textures
Neutrals aren't boring—the contrary. When you have a neutral color scheme, you get to play with a lot of different textures. I love the example of the coffee table decor and pillows below.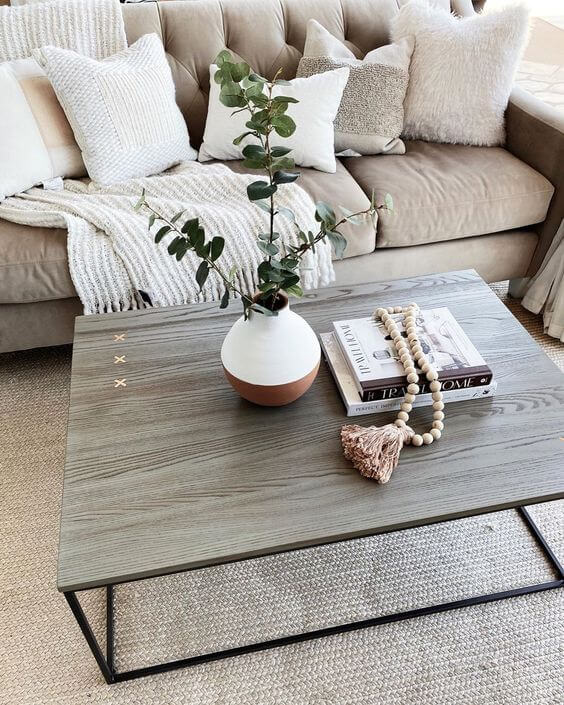 Recreate this:
12. Use a plant stand
Getting decor off the ground is something that particularly benefits small spaces. This plant stand is stylish and makes the room feel open and spacious.
Copy this:

13. Fake eucalyptus in a modern vase
Vases are a luxurious yet budget-friendly decor item. Combine a set of 2 or 3 vases that match your living room's color scheme.
Ceramic vases come in many shapes and sizes. So you'll always be able to find the perfect set for decorating a small living room.
Recreate this:
14. Add a metal console
Console tables are great because they don't take up as much space as a dresser.

Perhaps you have a little bit of free wall space you'd like to decorate, but you don't know how.

Metal console tables are great for decorating and make your living room come together. Bonus is that the sleek shape works perfectly in a small living room.
Get console:
15. Console next to the couch
A great spot for a console table is next to the couch or behind it.

It's an effortless way to decorate a small living room, while also creating some extra storage space.
Use baskets for storing things you want out of sight, for example board games, toys, and magazines
Get metal and wood console:

16. Add accent color with decorative pillows
There's something so relaxing about the color green. The advantage is also that this color looks great with neutrals like gray or off white.
Whatever you choose as accent colors in your living room, consider bringing back that color in some of your couch pillows.
Recreate this:
This post showed you the best Small Living Room Decorating Ideas.
You may also like: