Want to know how to create a vision board online for free? You're at the right spot.
An online vision board is perfect for everyone who doesn't want to cut up magazines and put an actual board together.
Why to make an online vision board
An online vision board helps you stay connected to the life you want and the vision you're bringing into reality.
You can make a vision board when you feel stuck, for new years resolutions, connected to a specific goal like weight loss or business growth, or to start a new chapter.
Above all, a vision board is about manifesting the things you want in your life!
I love getting real serious about my vision board for the new year.
Each year, a few hours before midnight, I grab a piece of paper and then write down everything I want to happen for the new year.
I believe I picked up this idea from Oprah years ago! I actually love this interview with Oprah for a Wrinkle in Time where she touches on the topics of manifestation and vision boards.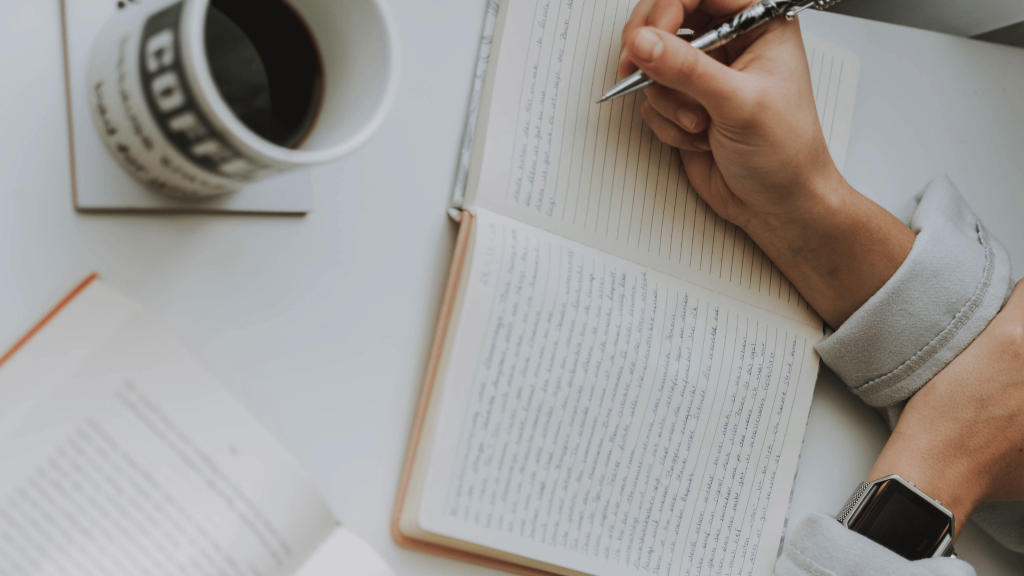 Make sure you genuinely connect to the things you write down! After you've done so, it's time to make it visual.
My favorite ways are making a secret Pinterest board and a Canva vision board that I can use as a desktop screensaver.
Because I feel so deeply connected to this practice, I want to share how I make my digital vision board so that you can do the same.
Don't worry; you don't have to be a designer to make a beautiful vision board.
I will show you exactly how you make an online vision board for free without cutting up any magazines.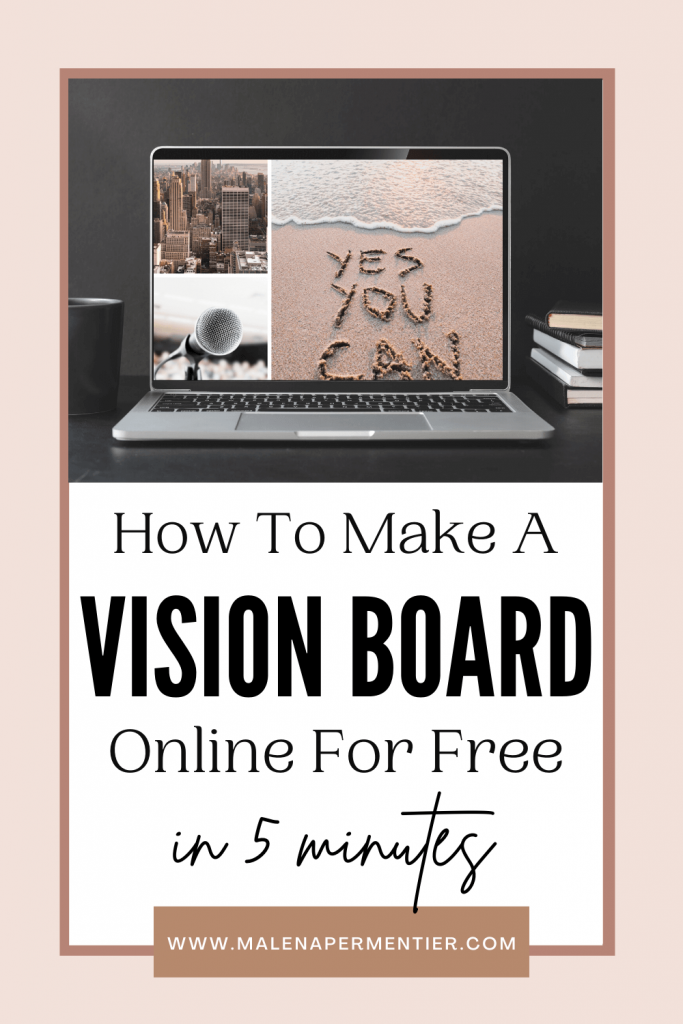 How to make a vision board – step by step
1. Connect with yourself
Put all distractions aside, grab a piece of paper and a pen. Envision your ideal day in the life. Include all the details. Who are you with? What is their energy like? How does your home feel? What are you doing? Then write down the things that come to mind.
If you want, you can make vision boards for different categories in your life —one about relationships, one about career, and one about experiences you want to have.
2. Create a secret Pinterest board
Now that you've written down in a stream of consciousness what you want this year, make that secret Pinterest board. This is how to make a secret Pinterest board:
Click create new board
Call it 'new year vision board' or vision board 2022'
On the dots at the right side select 'keep this board a secret'.
1. Go to Pinterest
Go to your Pinterest profile and click on the plus.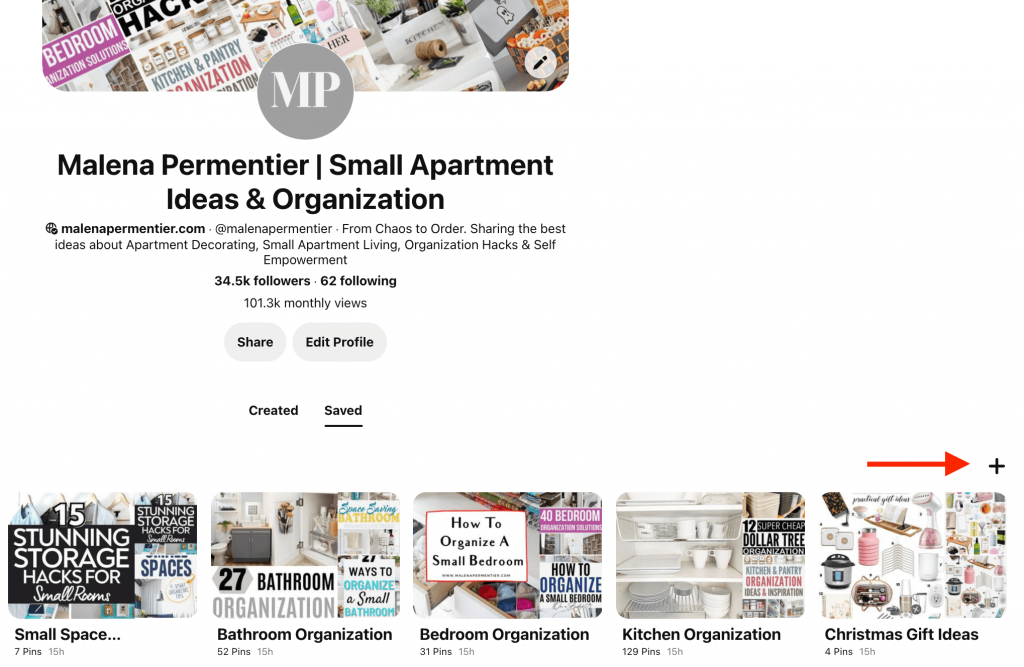 2. Click on Board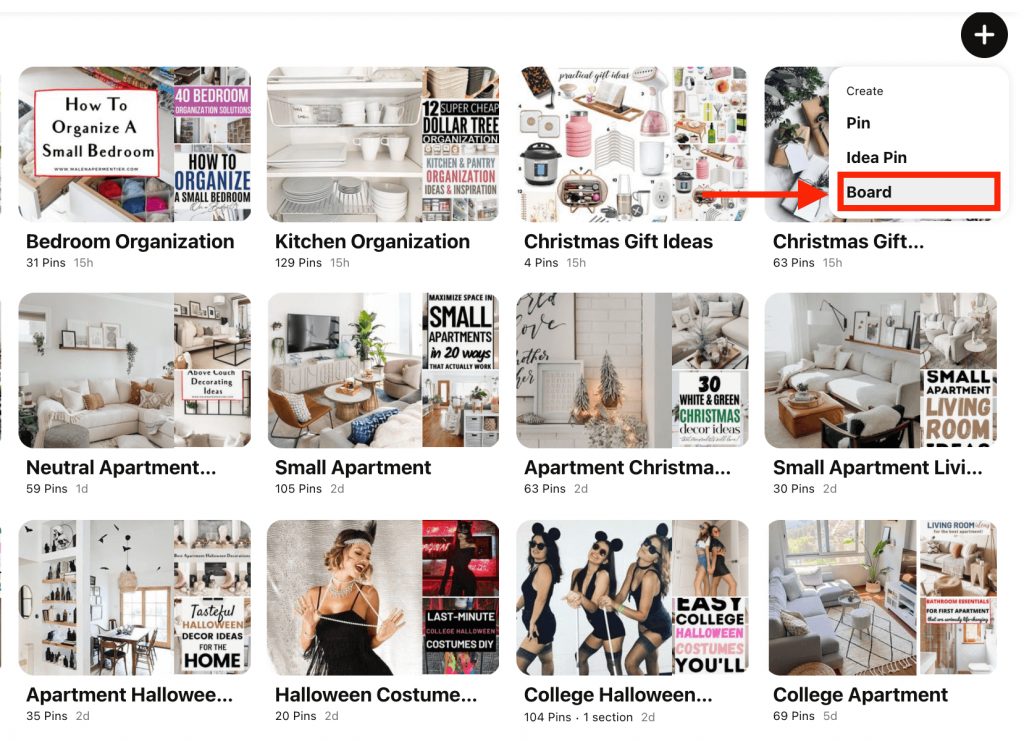 3. Make board secret
Tick the box to keep your board secret (this means only you see it) and then click create.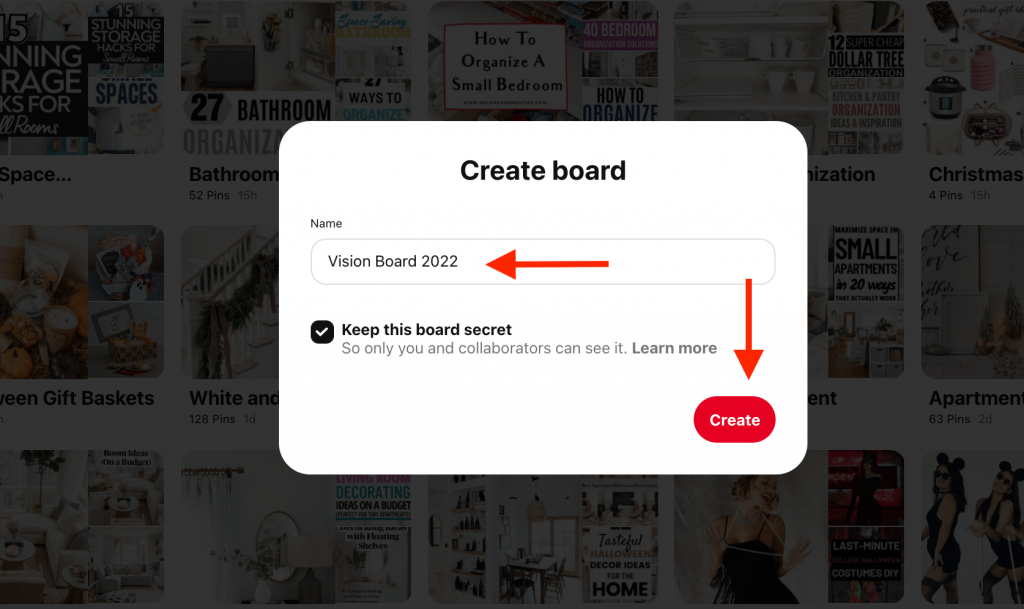 4. Start adding pictures
Save all the pictures that align with your vision to your secret vision board on Pinterest.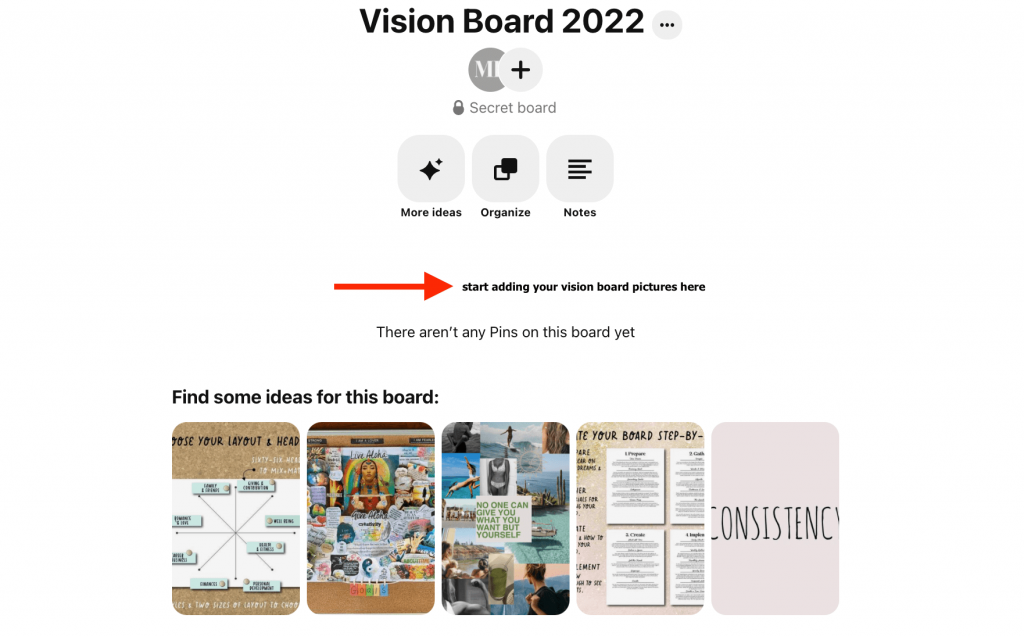 3. Find your vision pictures
I'm going to give you some inspiration for images you could include!
For me, the growth of my business and affiliate income is a big goal for 2022. I googled 'amazon affiliate income' and found some imagery with great stats! Other things to think about:
Bank account with a sum you want to earn
Person you want to work with
Ideal home or apartment
Venue of where you'll be doing your speaking event/course/ted talk etc.
Objects, places, and things you associate with your vision. E.g., high end coffee machine, dream safari in Tanzania, exquisite dinner parties with friends and people that inspire you.
Type of person you want to become (how do you look? what are you wearing?)
4. Focus on images that give you a positive feeling
This is YOUR vision board, so make sure to include pictures and things that give you a positive feeling.
E.g., if you want to get fit and lose weight, focus on the upsides of that. Think health, feeling energetic, wearing that specific outfit you love, and looking your best.
5. Do include pictures that scare you a little
A vision board isn't only about manifesting the life you want; it's also about keeping yourself accountable.
Include some things on your board that scare you a little but will bring you closer to your goal.
Things that scare you and make you feel bad aren't the same thing!
Why using a secret Pinterest board
Pinterest is the place for visual inspiration. Chances are that you already have an account where you save things you love!
Keep all the pictures that align with your vision on one specific board, and come back to it often to remind yourself.
I like using my Pinterest vision board as a 'gather all' vision.
When I get more specific, for example, about a particular goal I have, I go into Canva and make a vision board that I can save to my phone and print out.
Make an vision board online free with Canva
You can make a Canva vision board with either the mobile app or from your desktop. I prefer doing it on my laptop for the best overview.
The process of making the vision board is pretty much the same on both. So let's start!
How to make a vision board with the Canva mobile app or desktop:
You can use Canva on your desktop or download the app for free, available on Ipad, iPhone, Android, and Android Tablet.
You can use paid or free version of Canva. I upgraded to Pro because I wanted more options, like uploading my fonts and organizing my designs in folders. You also have a ton more free pictures to use in Pro! The paid version is free for the first 30 days, so that you can take advantage of that. Try Canva Pro Today.
How to make a vision board on your phone with the Canva App
The Canva app is super easy to use. Let's walk through it step by step.
OPEN THE CANVA APP ON YOUR PHONE

TAP THE THE (+) ICON AT THE BOTTOM RIGHT

SELECT CUSTOM SIZE (GO FOR SOMETHING LONG LIKE 1800 X 2400 PIXELS)

GO TO ELEMENTS AND SELECT YOUR GRID TO MAKE YOUR VISION BOARD

NOW USE THE (+) ICON TO FIND STICKERS, SYMBOLS AND GRAPHICS

GO TO PHOTOS TO PICK IMAGES FOR YOUR VISION BOARD. DRAG AND DROP THE PICTURE INSIDE THE PREFERRED GRID BOX.

LAYER TEXT ON TOP OF YOUR VISUALS WITH THE TEXT BUTTON. CHANGE THE FONT, SIZE AND STYLE TO FIT YOUR NEEDS.

SAVE YOUR VISION BOARD TO YOUR PHONE WITH THE UPLOAD ARROW IN THE TOP RIGHT CORNER.
How to make a vision board with Canva desktop
Below you can read the steps to create a virtual vision board on Canva Desktop. When you're done, you can save the board to your phone, use it as your computer desktop wallpaper, or share it on social media.
Like I explained above, you can make a vision board for anything you want. Make a vision board for the new year, your ultimate dream life, or create a vision board for a specific goal.
You can also divide your vision board into different sections, like career goals, relationships, or experiences you want to have.
Step 1: Start your design
Go to Canva and click on create a design in the top right corner. You will now see a lot of different size options. I recommend going for Custom Size. Type in 1800 x 2400.
You will now get a blank slate in those exact dimensions.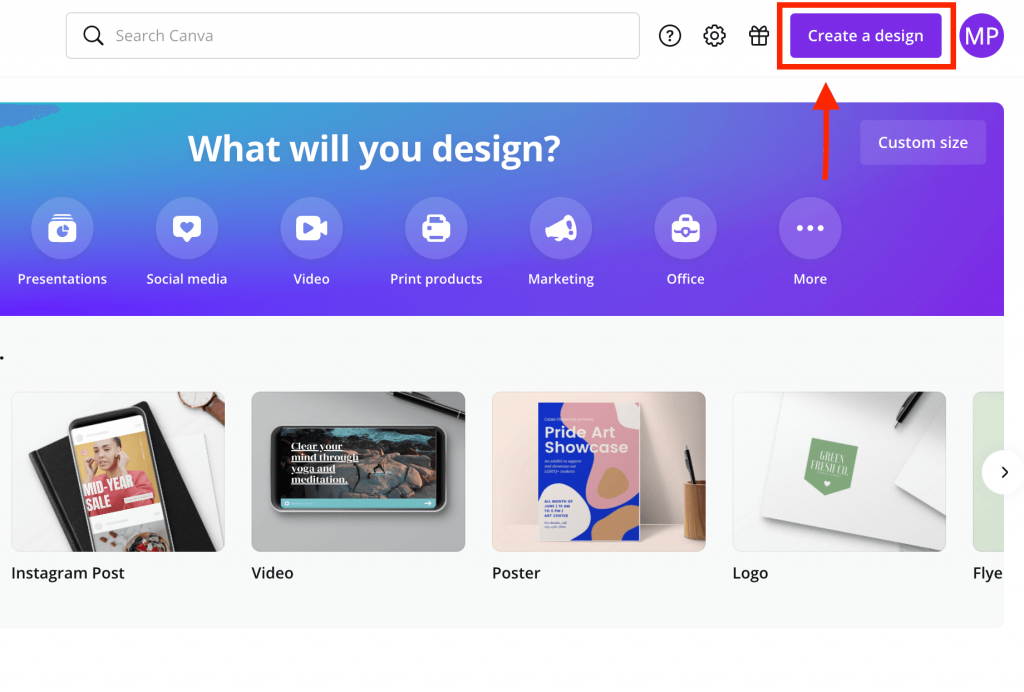 Step 2: Add Your Grid
Now that you have the right dimensions, you need to add a grid. That's where you will be adding your images. Click on the elements tab on the left sidebar to choose your preferred grid.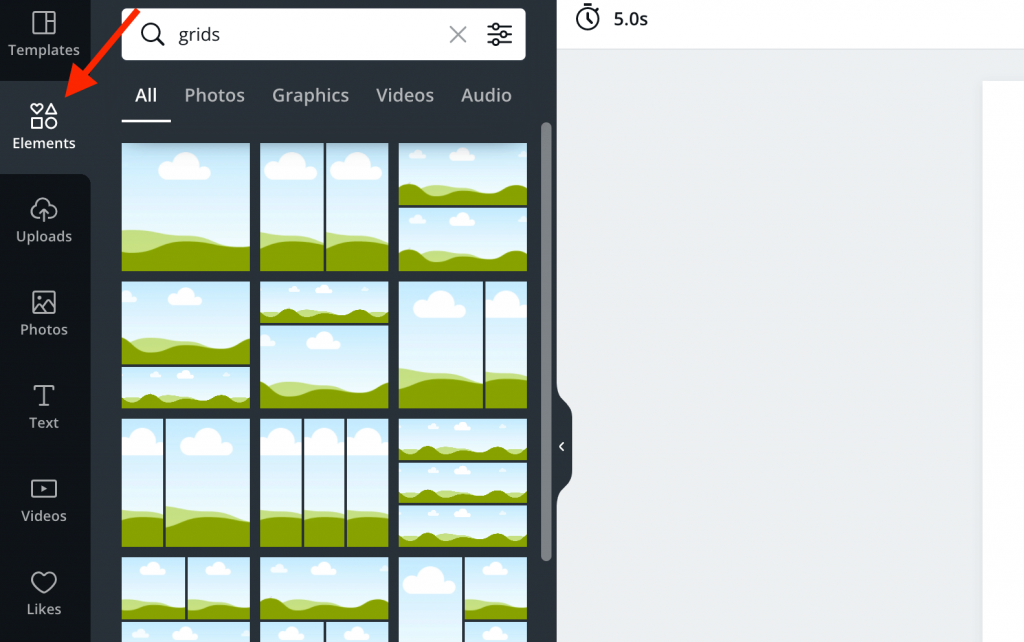 Some grid options:
The grid's shape will change in form depending on your chosen dimensions. Drag the grid on your screen to fit it the way you want.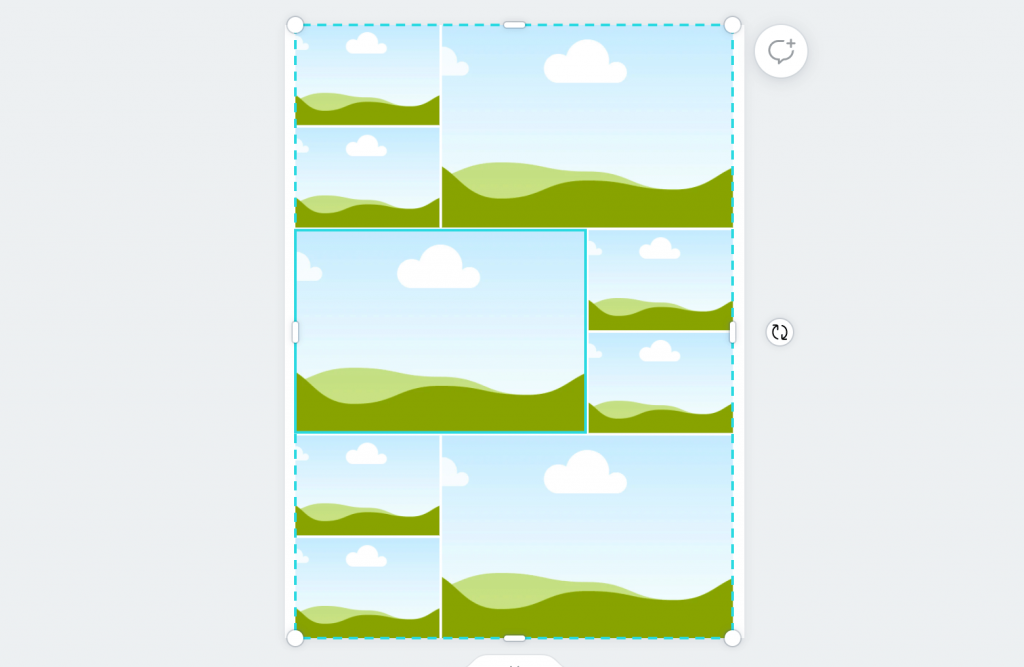 There are many different grid design options. The one below would be great for a specific goal because of the large picture size in the center.
Use your creativity and try out different grids.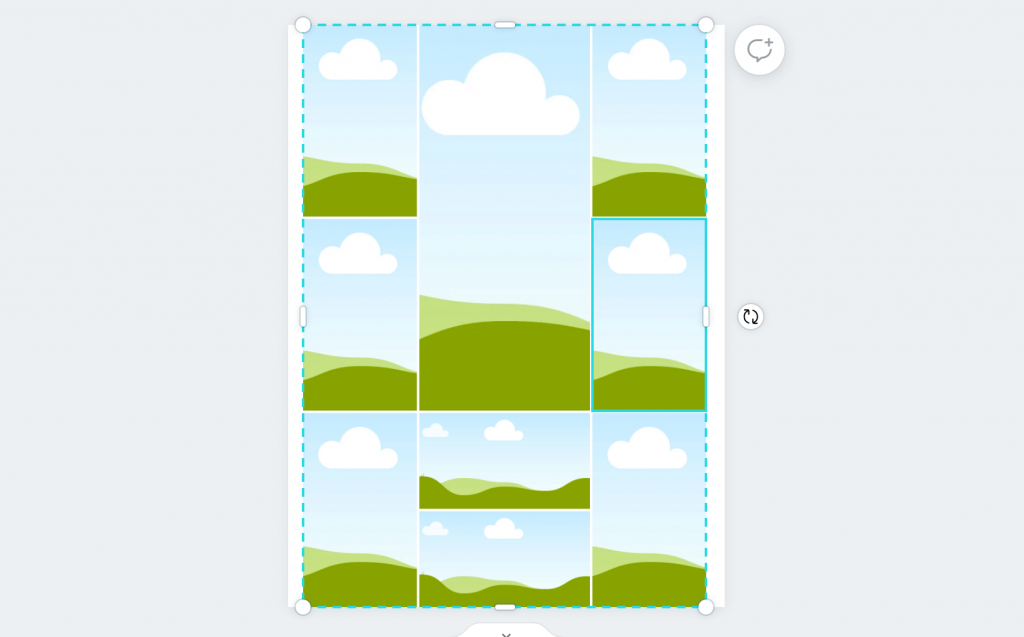 Extra tip: Canva also has ready-made vision board templates. Type "mood board" in the search bar, and you will find beautiful vision board templates that you can use for free.
Step 3: Add your images
Now it's time for the best part: adding your vision board images! Canva has a lot of beautiful free pictures you can use.
You can also upload your own images to Canva to add to your vision board.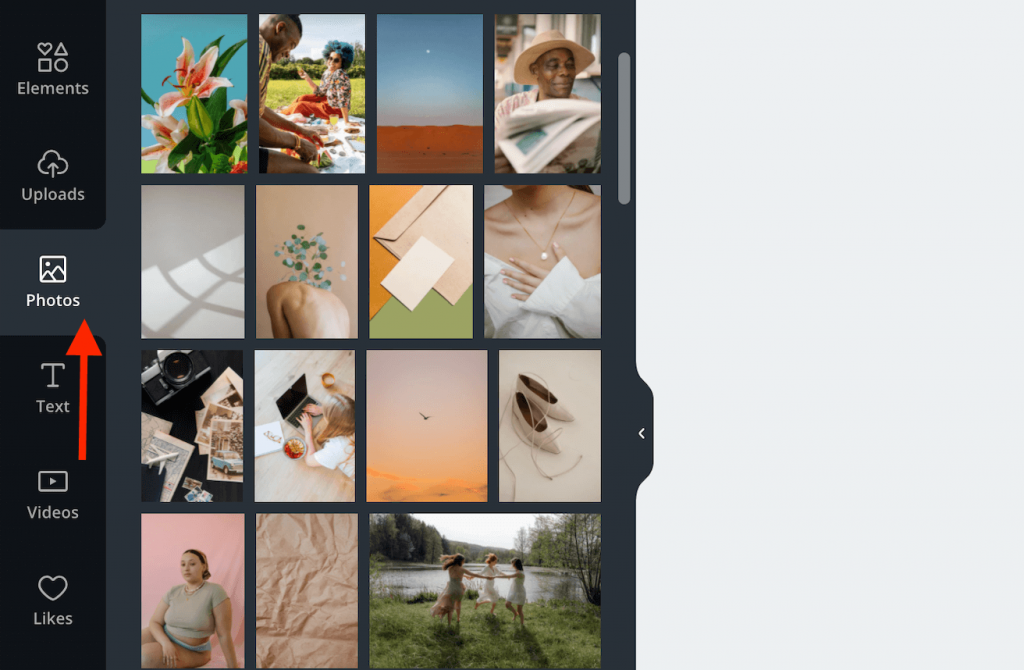 Step 4: Make Your Vision Board Online
Find the pictures, quotes, and symbols to bring alive your vision. Remember, this is YOUR vision board, so it doesn't have to make any sense to others.
Customize the board, so it feels like yours. For example, layer text, change the color or modify the spacing between the pictures.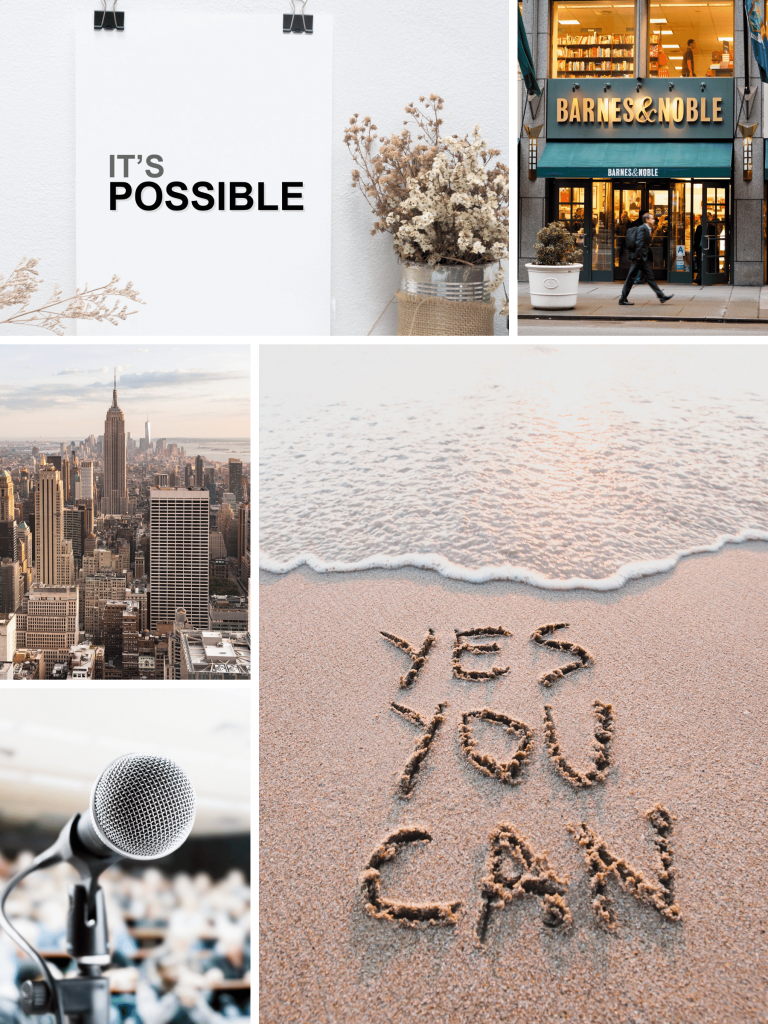 Are you satisfied with the result? Now you can download your vision board and save it to your computer or phone lock screen.
Make sure to look at your vision board as often as possible, and remember what emotions those images bring up in you!
A vision board is one of the most powerful law of attraction techniques, so make sure to connect to it as often as you can.
This post showed you how to create a vision board online for free.
You may also like: