Hey there! Some links on this page are affiliate links which means that, if you choose to make a purchase, I may earn a small commission at no extra cost to you. I greatly appreciate your support!
Want to make the most of your small apartment? Use these tips to maximize space and create a functional and gorgeous apartment!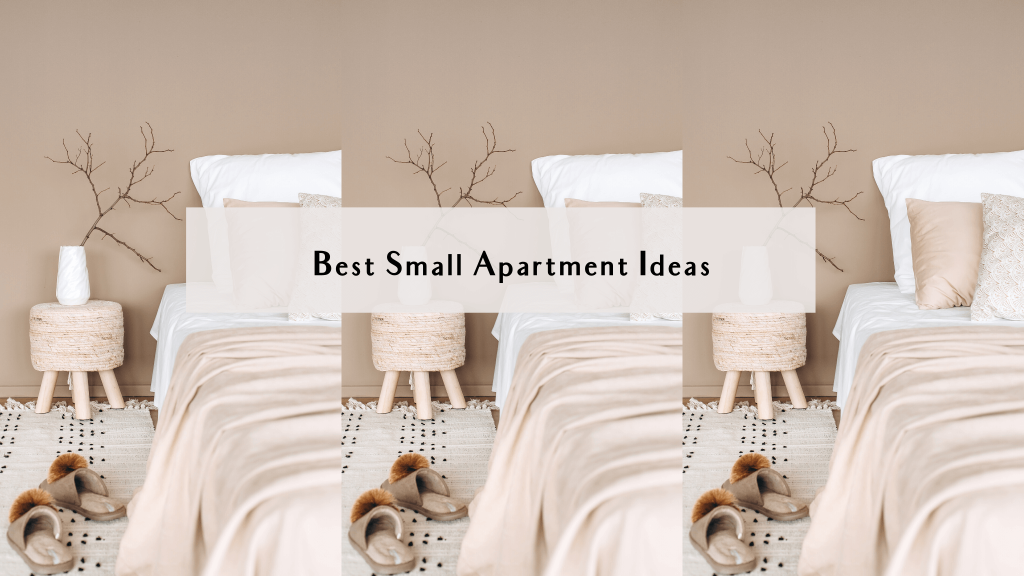 In this post we'll be going over a ton of original small apartment ideas and how you can easily recreate them at home.
There are so many tricks of the eye and smart storage solutions that will free up space and make your apartment look its best.
But above all, smart furniture placement and the right decor help turning a small space into a full-fledged home.
This post is all about small apartment ideas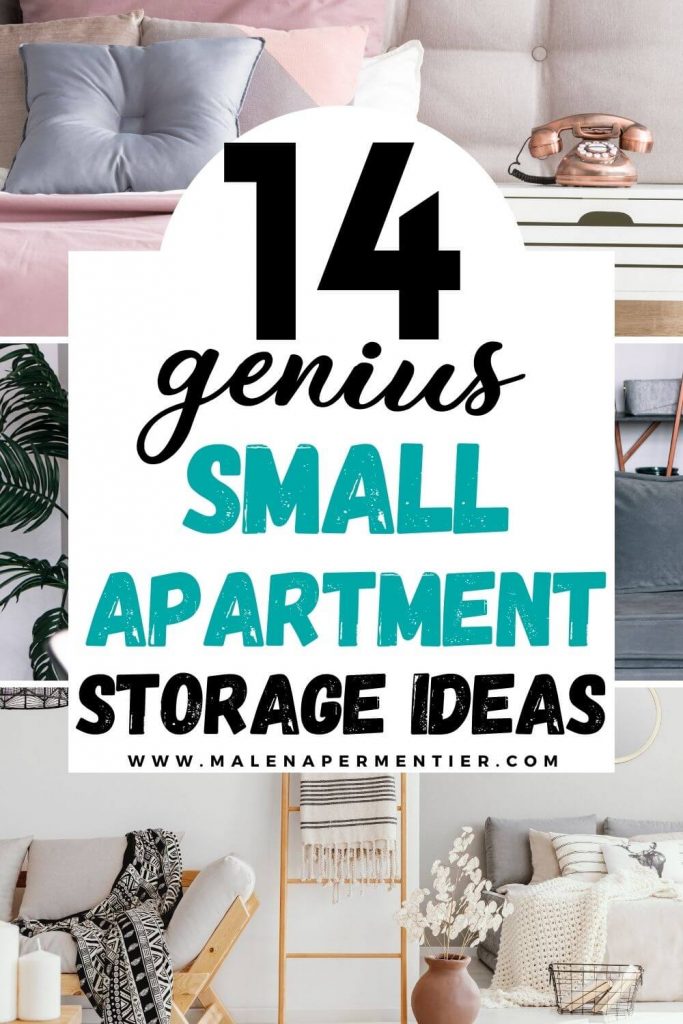 1. Use a cube organizer to create separate spaces
In a small apartment it can be nice to create separate spaces. A super budget-friendly way to do so is with cube organizers.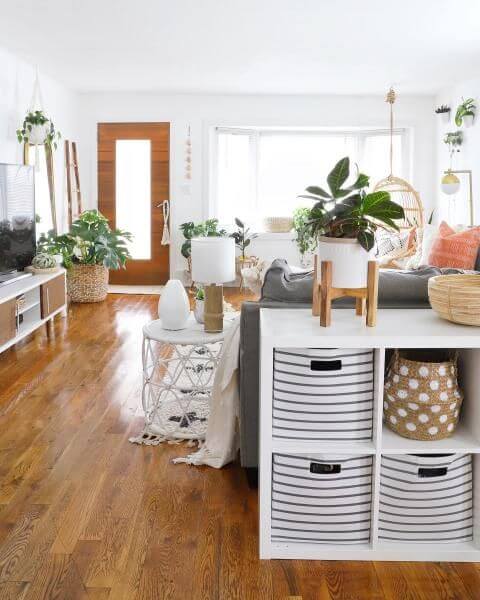 2. Large mirrors to make your space feel bigger
Adding a large mirror to a small room makes the space feel that much bigger.
Mirrors like this look super stylish and are a great way to complement your interior. Go for a timeless black frame, or pick something more funky.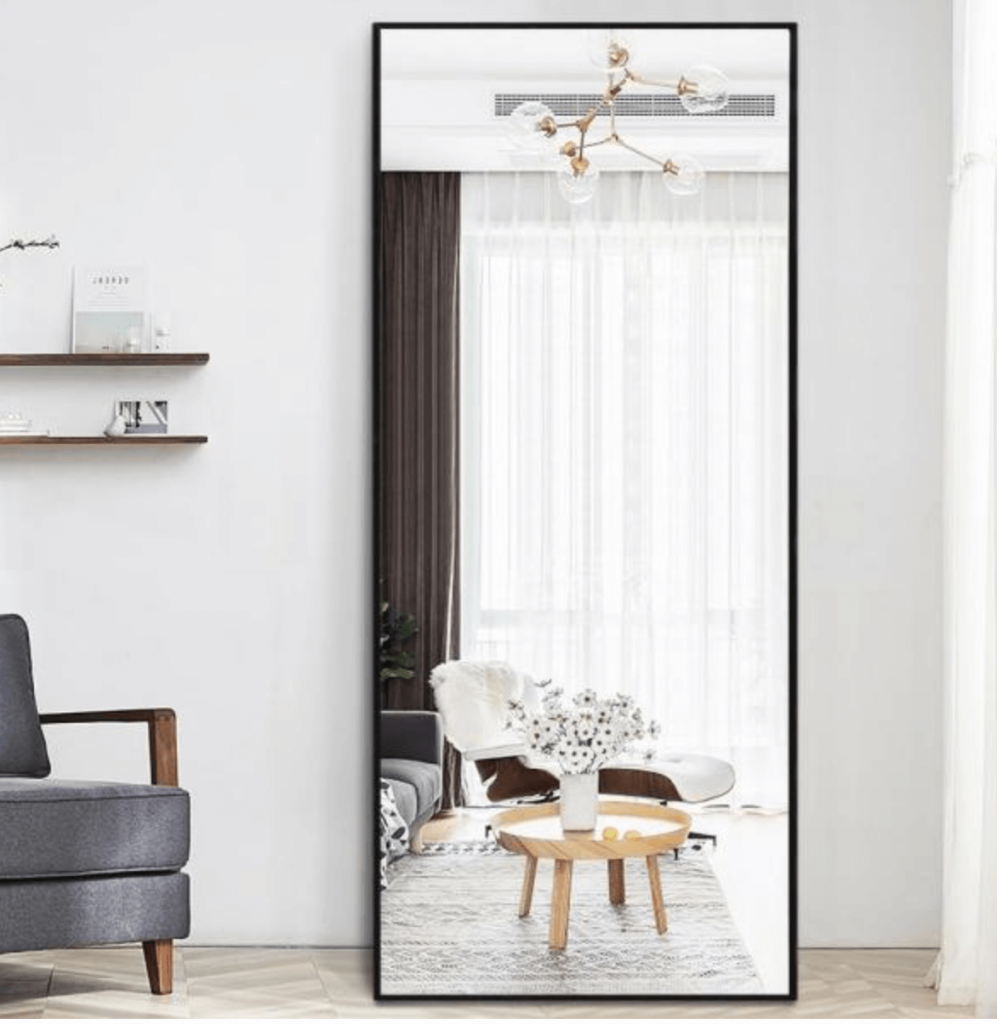 3. Keep it simple
When picking your living room or bedroom decor, keep it simple! I recommend sticking to the rule of 3 or rule of 5 regarding decor that's in plain sight. This is particularly important in a small apartment.
Simple decor must-haves:
4. Implement small storage solutions that look stylish
In a small apartment, you have to be sure to use the wall spaces you have! If you have some free wall space without a purpose, consider using it for extra storage.
Get this shoe cabinet:

5. Consider a nightstand with extra storage space
Sure, not everything has to be practical in a small apartment bedroom, but how cute is this cube organizer?
This one has enough space for books, some decor and perhaps even a basket if you'd like.
Get a nightstand cube:

6. Choose lightweight chairs
Chairs easily take up too much visual space in a living room. That's why picking the right chairs for a small apartment is so crucial!
Keep in mind that you'll want them to appear light, not robust, not too chunky. If pick a light colored wooden table, lightweight chairs like this will complement perfectly.
Remember, it's all about balance. If you were to pick a table that's thin and sleek, you can opt for chairs that are little chunkier.

7. Choose neutral colors
Neutrals open up a space! That's why for small apartments, light colors such as whites, beiges and grays just work.
You can always pick a few subtle accent colors, but you don't want it to be too much if it's your intention to have your apartment look as spacious as possible.
Recreate this room:
8. Use your entry hall to the fullest
If you have a small entry hall, make sure you use that space! Perhaps you have too much going on in the living room to create a gallery wall. But that doesn't mean you can't create one in the hall!
Recreate this:
9. Organize your stuff with a simple cart
All those miscellaneous items you don't know where to keep? Store them in a cart. In a small apartment you want to minimize the stuff you have laying around.

Use the cart's top part for decor, and the lower shelves for pencils, paper, office items, books and other items.
Get this cart:

10. Opt for a tall dresser in your bedroom
Having a tall dresser in your apartment can help create extra storage without sacrificing too much space.
This idea could work for your bedroom, living room or any other free space in your apartment.
Get a tall dresser:

11. Use your vertical space!
Think of adding super long floating shelves from one end of the wall to the other. If you want to keep it simpler, you can also get creative with wall-mounted bookshelves like this one.
Get a bookshelf:

12. Pay attention to symmetry
Your decor and furniture has to make sense for a small apartment to live up to its potential.
The living room below is an excellent example of how to use principles of symmetry in your space. Prints and playfulness are totally possible, as long as you mindfully keep open space free around it!
Recreate this:
13. Entry table behind the couch
Simple, but so effective! Add an entry table behind your couch to add decor and perhaps a mirror. Plus, I have to say how convenient this is to place your drinks and snacks while watching TV :).
Recreate this:
14. Use a picture ledge near the ceiling (and add plant hangers!)
Who knew you could also use a picture ledge near the ceiling? I've always loved the idea of a picture ledge above the couch, but in apartments with high ceilings you can really get creative with its placement.
Get long narrow picture ledge:

Get plant hangers:

15. Super simple side tables
Small side tables are always the better option if you have limited space! Especially next to a couch it looks nice to have small and sleek side tables. Add some (faux) plants for extra liveliness.
Get a simple side table:

This post was all about the best small apartment ideas
You may also like: